Hey Everyone, if you don't know me already I'm the engineering manager at CorkSport Performance & @Halfmilespeed3.  I want to make a formal greeting and invite you to follow along as I take the next huge step with my personal build.  I drive a 2009 Mazdaspeed 3 that has been through many iterations.  I bought it nearly 6 years ago and have since used it in excess to support CorkSport R&D.  Hundreds if not thousands of passes on the dyno with so many parts…it's been a beaten test mule.  The time has come to set a focus.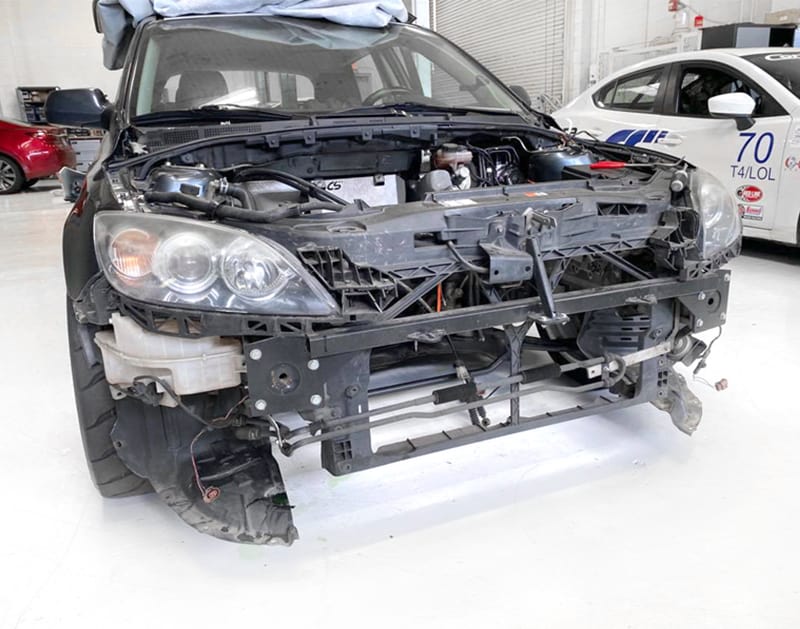 Now, with the 4th engine going in it, I'm setting the build focus for ½ Mile Drag Racing. Power, Aero, and some "Mad Scientist" R&D is going into this build. (see WTF is THAT)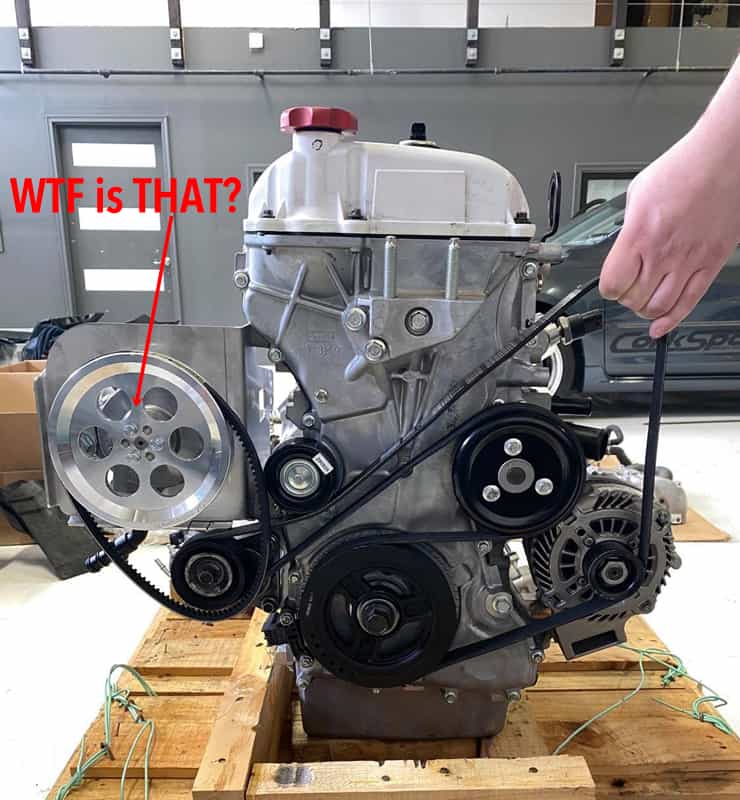 My goals are 700whp on the CST6 stock flange (with Will @ PD Tuning giving it the sauce) and 180mph in the standing ½ mile. I plan to play in the 1320, but half mile is the focus. My first event was going to be Never Lift @ Coalinga Munical Airport in Late March, but with recent events, this was canceled and a new date has not been set. Fingers crossed the country gets through this and the next events hosted by Shift S3ctor Airstrip Attack in June and November hold.
Back to the build…I know that pushing a Mazdaspeed through the air at 180mph is a lofty goal and that physics are against me. With the help and advice of Aaron O'neal @ English Racing I am exploring high-speed aero design.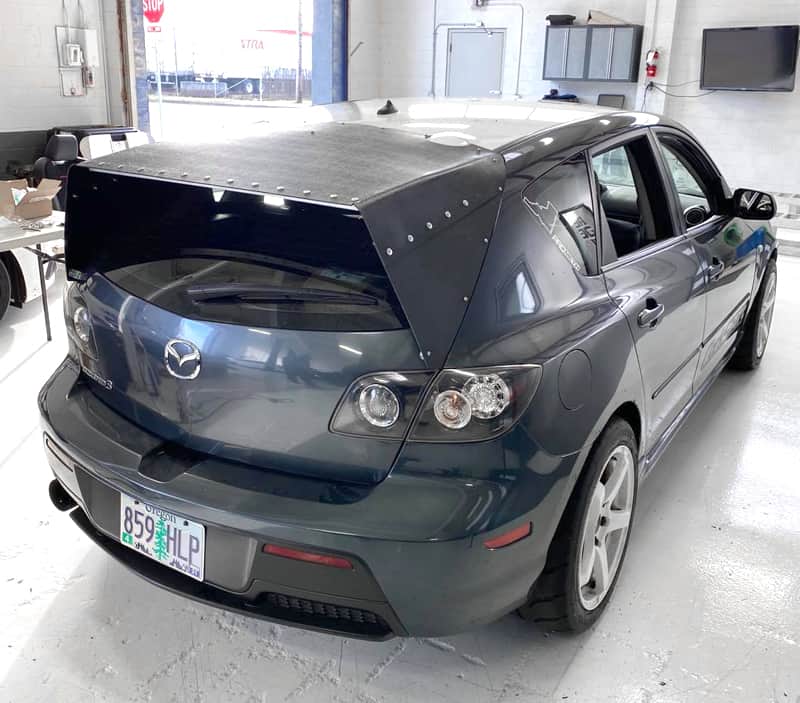 The primary goal is stability at high speed. I want to be safe in this type of racing so I need to do what I can to make the car stable and predictable at speed. This means I need the car to cut through the air as smoothly as possible, and if possible, generate downforce.
To do this I've made a prototype drag wing (which I will share more detail on in a later blog) per the advice of Aaron and my research. This wing is two feet long at the top! And with the closed sides, this should reduce the amount of lift generated at the back of the car.
There is still a lot more work to do here but you get the idea so far.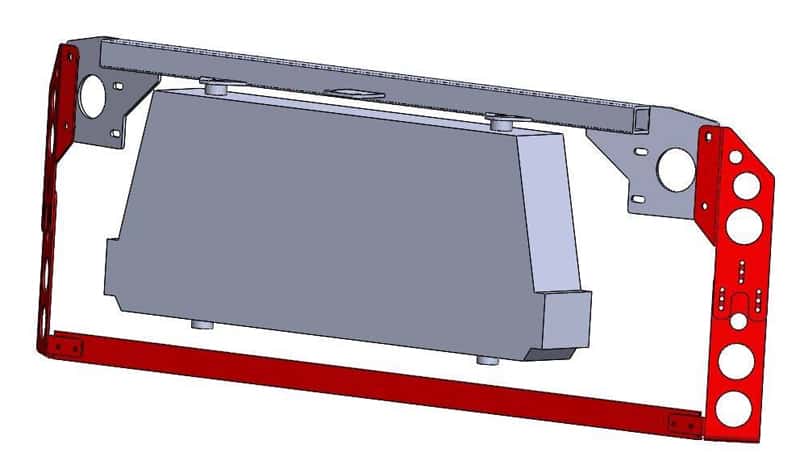 Upfront I am still very much in the conceptual phase of design. Nearly the whole front bumper will be sealed off with a single sheet of ABS plastic formed to the front of the car. The only opening will be a rectangle about the size of the intercooler for cooling airflow. I also plan to build a chassis mounted splitter. The red parts in the image above are the one-off brackets I designed to mount the splitter to the chassis and still be able to adjust the height (Again I'll share more detail in future blogs as the prototype comes together).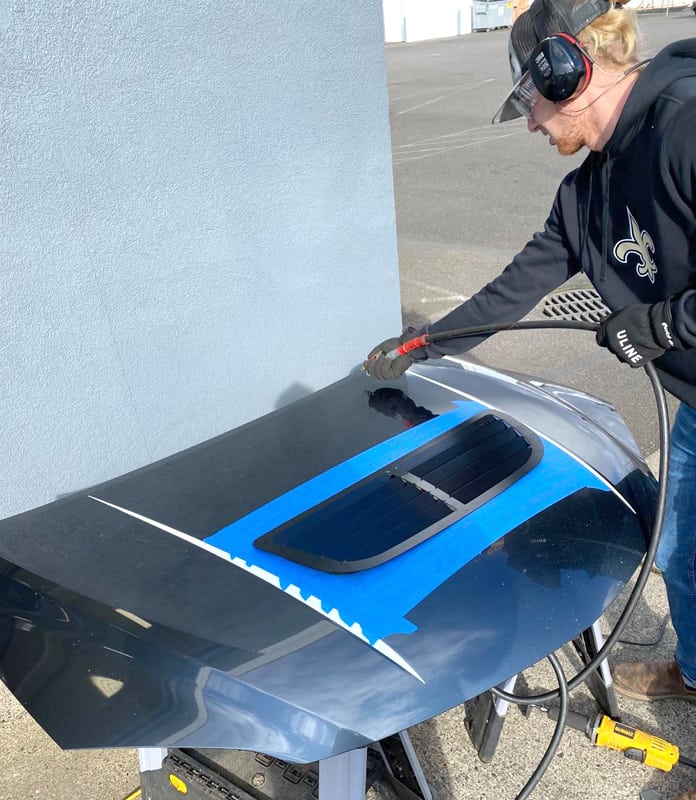 The other less intuitive aero bit I'm doing on the front of the Speed is hood venting. Thanks to Jonathan Castro @ JC Speedworks for the hood vent I'm able to kill two birds with one stone here. If you've done any type of racing you know heat is a killer and must be managed. With this hood vent, I am both evacuating any high-pressure air build up in the engine bay and promoting more efficient airflow through the intercooler and radiator.
With the 300 miles I've put on the car, I can already see a huge difference in normal operating temps. Maybe more vents are in the works? 😉 Oh and shout out to @mz_rawr (Aaron Maves) for cutting holes in my hood.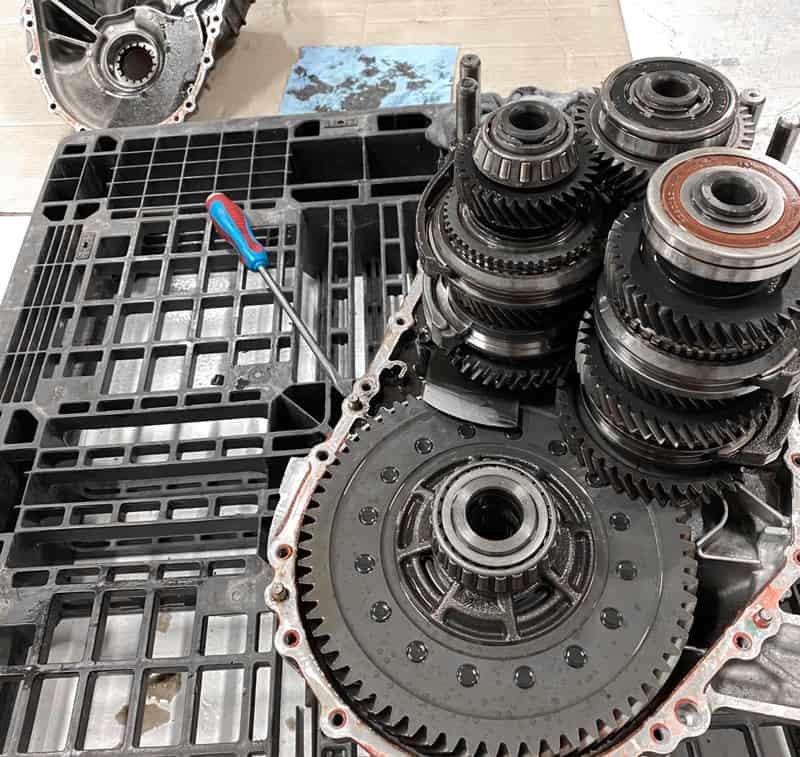 In the process of getting the engine and transmission together, I wanted to fix a 2nd gear drop out issue I had. Over a weekend @thatonepnwguy (Bryce Peterson) and I split my transmission and replaced the shift forks. We certainly did it the wrong way and had to chase some balls around and get them back into their respective locations; despite all that, don't be afraid to tear into things and learn the hard way.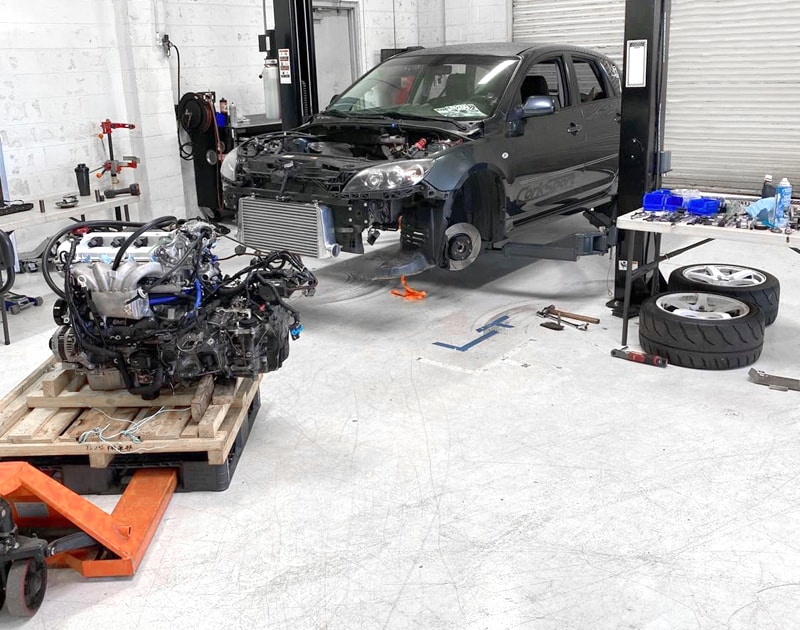 The powerplant made it in the car and is running great.  Right now I've got about 300 miles on the engine.  I've been working out some little details with heat management and setup of the Vacuum Pump (WTF is THAT).  I am just now starting to do logs and tuning with Will Dawson at Purple Drank Tuning.  With these goals, I still intend to keep the car street legal and driven on a nearly daily basis (I wish you could see the stares I get from people).  I'm putting this out to all of you as an invite to follow along with the build on Instagram @halfmilespeed3.  All the inside info and goodies are there for you to see along with @corksport for other stories and build updates.  I'm stoked for this season and to explore a racing series that has largely been untouched by the Mazdaspeed community.  I will be finding limits and new challenges for the platform that I hope to overcome.
Connect with us