At some point in time, you may have seen this car getting featured on our CS Facebook and Instagram pages.
He's pretty well known on Instagram, and across several social media groups. We had a couple requests from customers to do an interview with Larrison aka @blkaut3!
Luckily, he's a friend of mine so I was excited to do a little write up on his car. I gave Larrison a questionnaire to answer about the modding process he took with his car.
Hope you guys enjoy the read, and seeing a bit of how this beautiful machine was put together!
Question 1: When did you buy your car?
"It all started in the summer of 2014. I bought it from a Carmax, and had to have it shipped from Texas to Las Vegas. I ended up trading in my 2013 Mazda 3 for this. I used to have a slammed Mazda 626, after owning that, I knew I wanted something faster."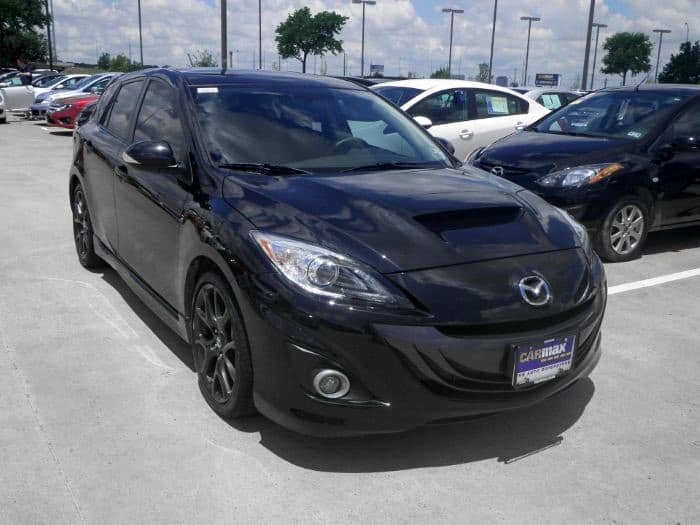 Question 2: What took you down the Mod path you went with and why?
"With the 626, I was limited on how much I could modify, so I was excited to really do some things with this. I started doing minor mods here and there, but I wasn't sure what I wanted my end result to be until my K04 blew. From there, I threw in a GTX3071 and all the supporting mods. I was ready for something more powerful! This is what really started everything."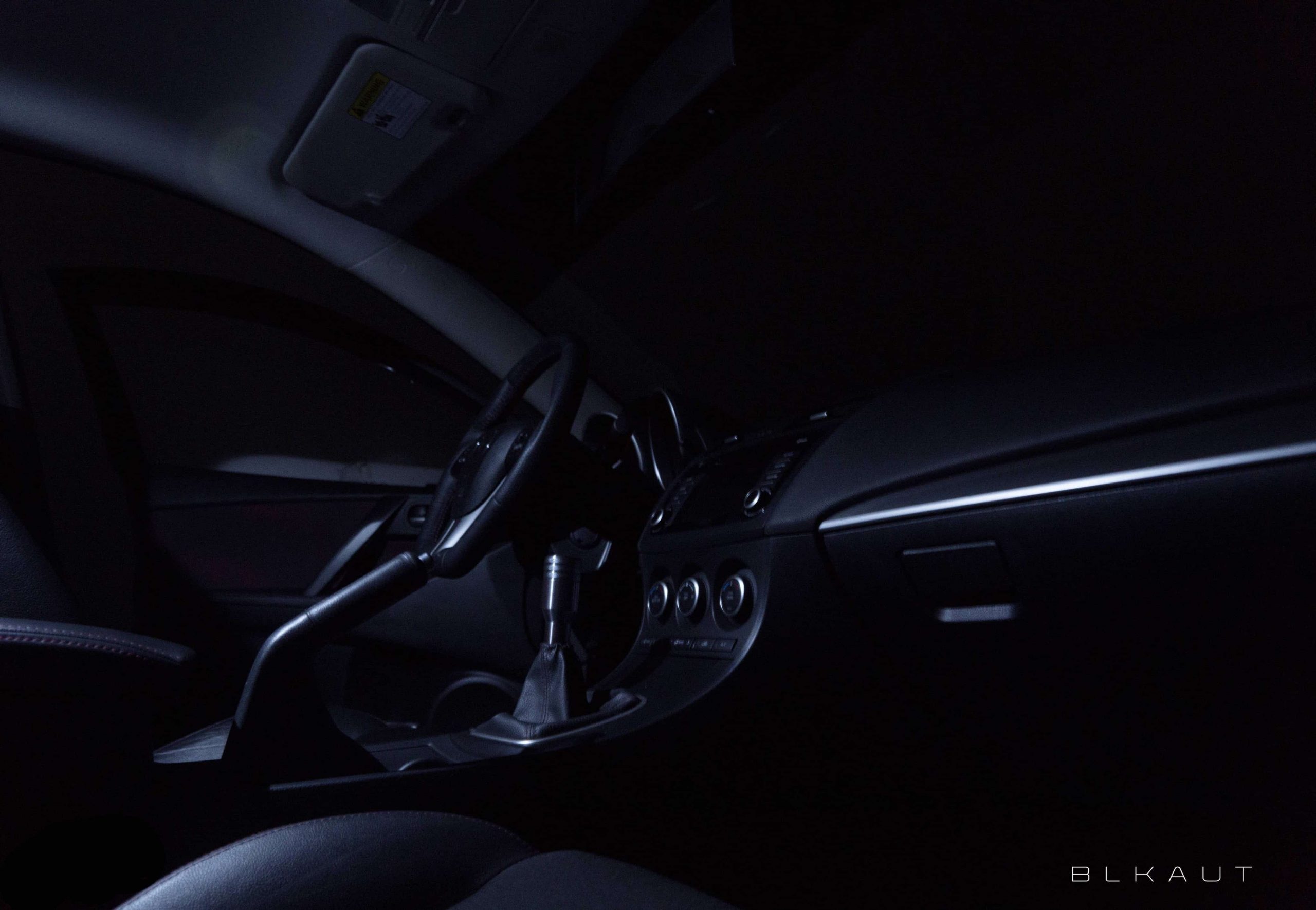 Question 3: What made you want to go with a track-inspired look?
"At first I just wanted something simple and clean. But, then I saw Brian's Car (The owner of BMSPEC)
When he started producing his V1 wing risers, I knew I needed to jump on it. I put on the wing and splitter, and after that it was clear this was the path I was wanting to go with the car. After a bit, Brian and I established somewhat of a     partnership. Promoting his products is what really made my car look like it does today. There is more to come, as I am always working on it."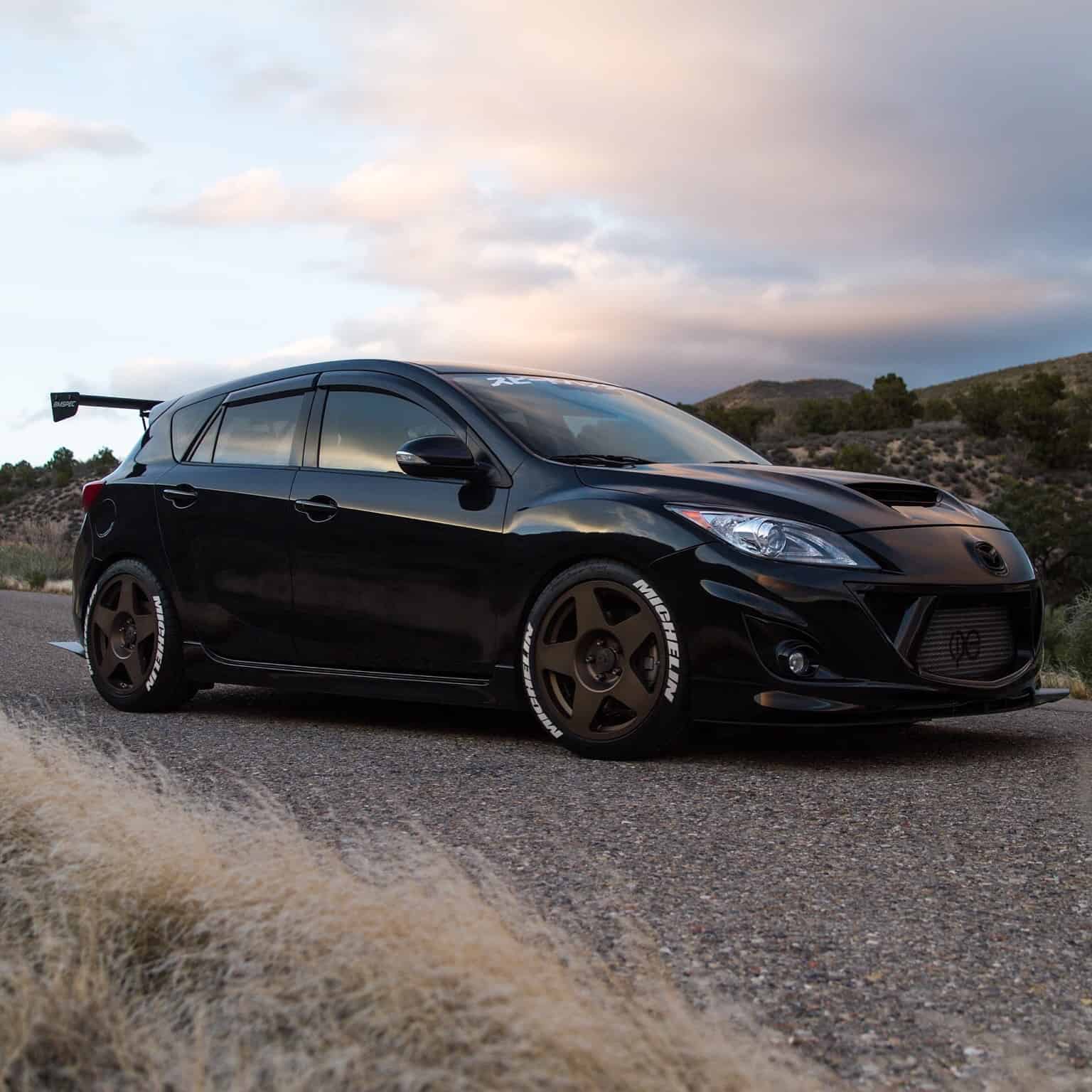 Question 4: What do you enjoy most about owning this car?
"My favorite part would have to be owning something that is one of a kind. Something that has my own personal touches that make it mine. There isn't another car that's exactly like it, which is what makes it so fun. Getting to work on something that reflects my personality and style is what it's all about."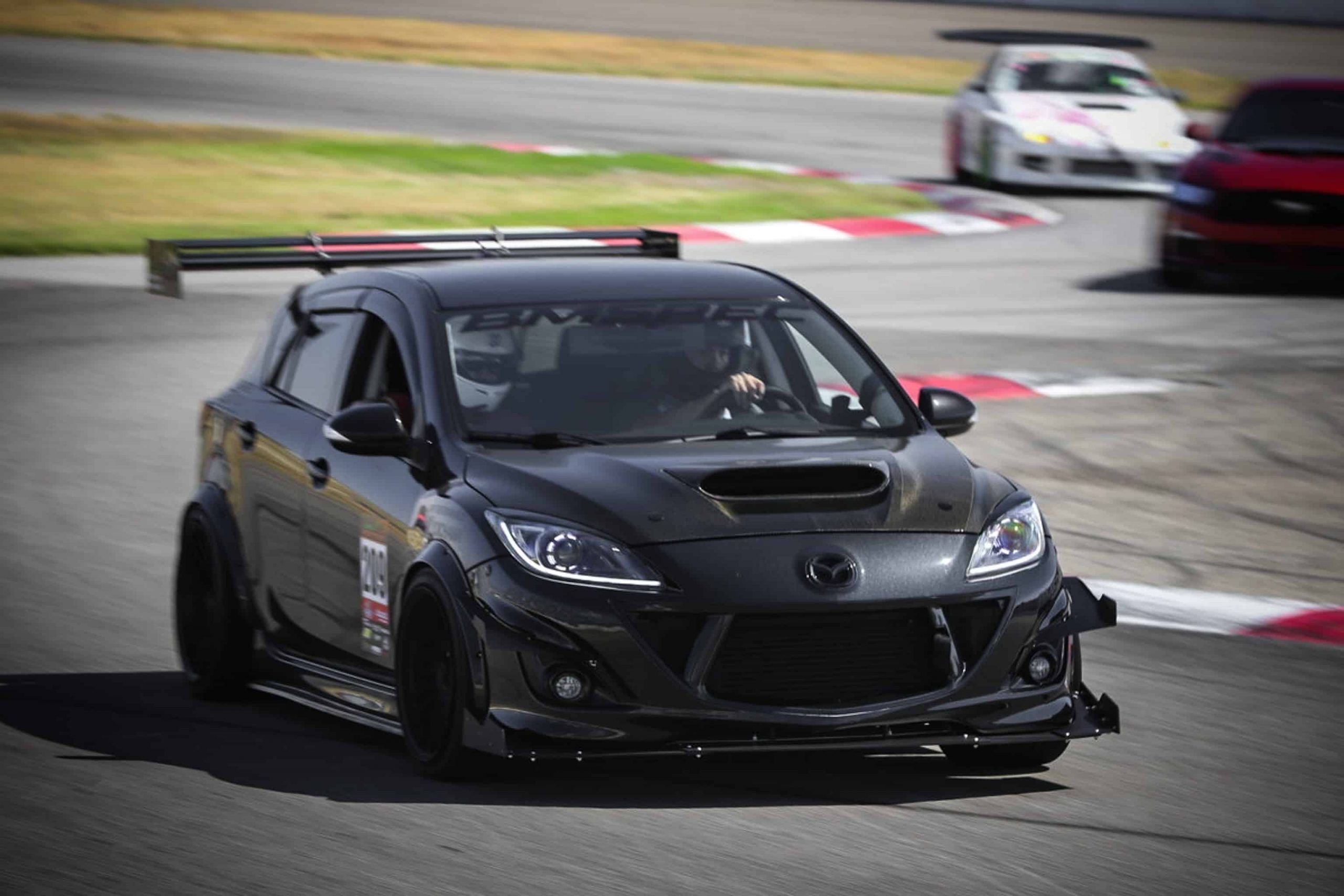 It was awesome of Larrison to share with us a bit of history on his MS3. We look forward to seeing his progress continue!
Cheers,
Brett @ CS.
Do you have ideas of any owners you'd like us to interview? Let us know in the comments or on social media!