We're happy to welcome another product we have resurrected from the dead: the CorkSport Aluminum Coolant Reservoir for 2004-2013 Mazda 3 and 2010-2013 Mazdaspeed 3. Back and better than ever, we have completely redesigned the tank from the ground up. We ended up with a tank that performs just like OEM yet will stand up to the test of time and look a hell of a lot better while doing it!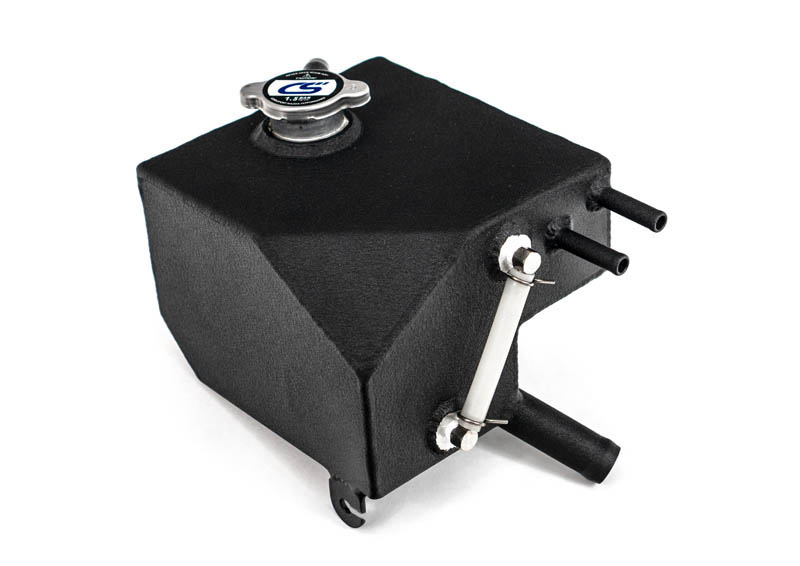 As the GEN1 and GEN2 get older, the OEM plastic tanks become more and more prone to failure. The constant changes in pressure and temperature, plus the chemicals in the coolant cause the plastic to weaken over time. The aluminum used for the CS coolant tank will hold up better over time, ridding you of the hassle of a leaky coolant tank. To ensure proper functionality, the CS coolant res includes internal baffling, just like OEM. The baffling keeps air bubbles from entering the cooling system under aggressive driving conditions and ensures your cooling system will be operating as intended, regardless of how you're driving.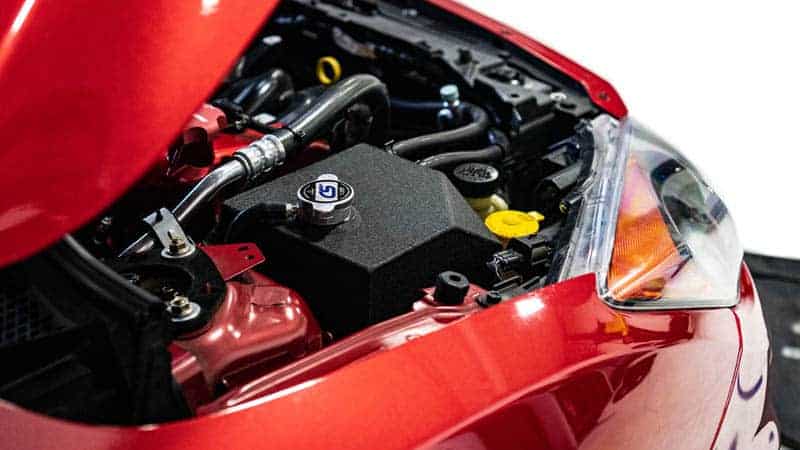 The CorkSport coolant reservoir is designed specifically as a replacement for the OEM Mazda tank, which means no drilling, fabrication, or other modifications. The OEM coolant hoses even work perfectly with the CS tank. To check the coolant level in the CS res, since you obviously can't see through the aluminum, we include a sight tube on the front of the tank that easily displays how much coolant is present. As an additional upgrade from OEM, we include a 1.5bar (~22psi) radiator cap for better protection against overheating. Plus, should you want even a higher pressure cap, it uses a typical radiator cap connection, so upgrading is easy. Finally, an overflow hose is included, which can easily be adapted to fit with a catch tank, should you need one when racing at a track.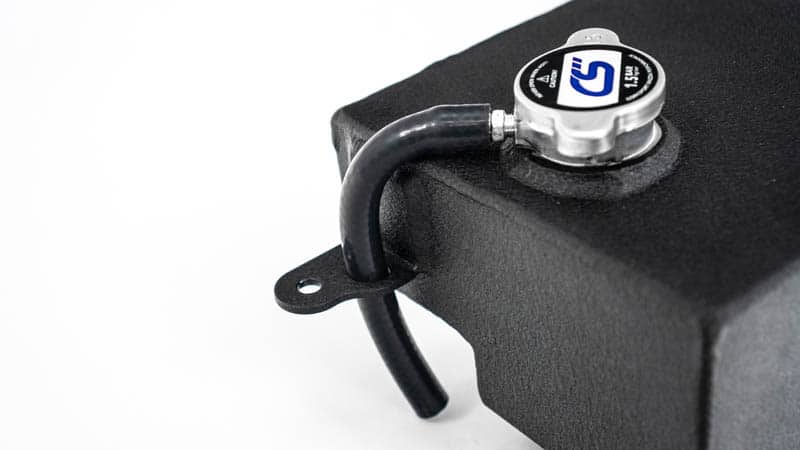 We haven't yet touched on what is possibly the best part of the CorkSport coolant reservoir: appearance! With its simple design and sleek wrinkle black powder coat finish, it is a great fit in almost any engine bay. Let's be honest, the OEM tanks look okay at best when brand new, yet within a few months they become yellowed and ugly. The CS coolant tank is a great finishing touch for your Mazda's engine bay. We even hid the mounting locations to provide you with the cleanest look!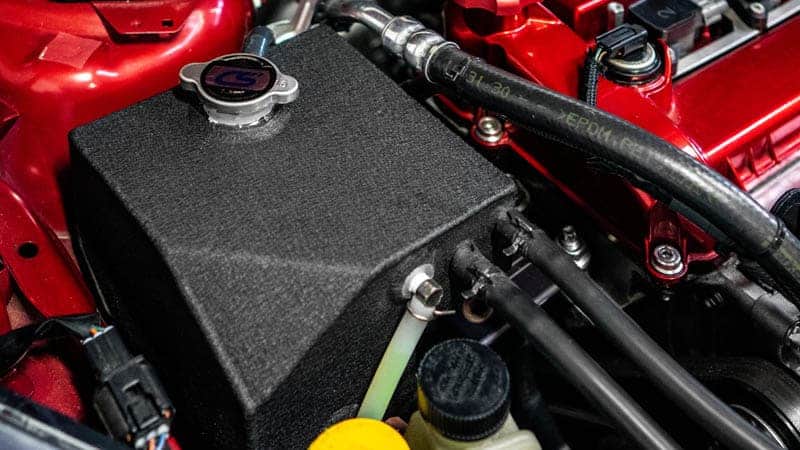 Each CorkSport Coolant Reservoir gets a lot of love before it heads out our doors. The tanks are first laser cut from 11 gauge aluminum and then precision formed before being TIG welded together. Each tank gets a cap, sight tube, and fittings which are all chosen specifically for the use with pressure and automotive coolant so they will hold up over the years. Finally, once assembled, we pressure test every tank to ensure no leaks for your Mazda. All of this comes with the hardware needed for install, color instructions, and CS support!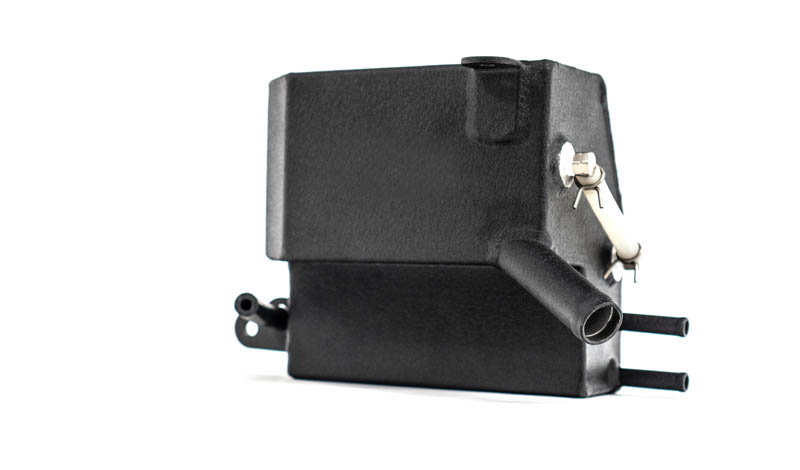 Be sure to check out the product listing for more pictures of the CS coolant reservoir. Give us a call if you want any additional info. We can't wait to see you all get your hands on these tanks!