We are proud to announce our first product specifically for the 4th GEN (2019+) Mazda 3 CorkSport Short Ram Intake. Gain horsepower, torque, and some much-needed sound from your 2.5L SkyActiv-G in only about 30 short minutes. Features include an AEM dry-flow filter, a billet machined MAF housing, a custom-designed reinforced silicone coupler, and stainless steel T-bolt clamps that combine to be a great and simple upgrade for your new MZ3. Read on for more details!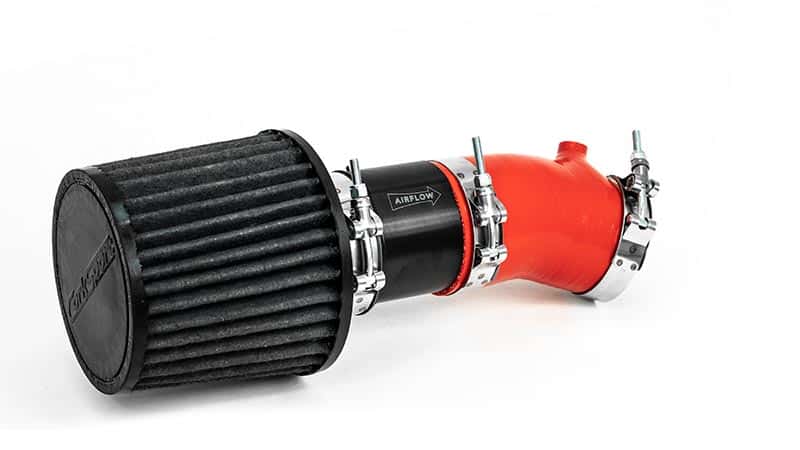 We'll admit this intake has been a bit of a challenge since Mazda has switched to a new style of MAF sensor that is very sensitive to changing the intake. We're happy to report that we've figured everything out and have had 5 Mazda 3 cars successfully testing the short ram intake for hundreds of miles with no issues. Now, onto the fun stuff!
Stay Up-to-date with CorkSport
---
Let's jump right into the fun stuff: power! By removing the restrictive factory intake and filter, and replacing them with the CorkSport SRI, we were able to pick up 5-7WHP and 5-7WTQ when tested back to back on our dyno. This was tested within an hour or so of each other, with no tuning changes, and with the only change being the intake swap. Check out the dynograph down below! For both intakes, the only other mod on the test car was a prototype CS axle back exhaust (coming soon!). This will not affect power gain from the intake as it was installed for both tests.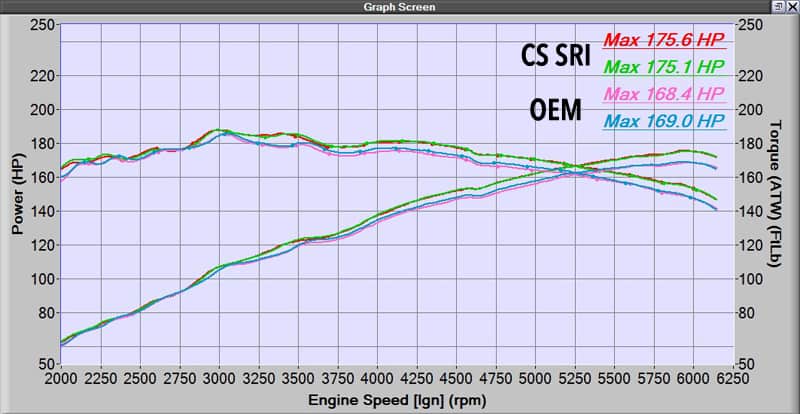 Power is not the only benefit though. The CS short ram intake offers a great visual boost to your engine bay. You can even personalize your intake as you can select between red, blue, and black silicone and filter as well as polished or black clamps. Appearance is not even the best part-the CorkSport Mazda 3 Short Ram Intake adds some much-needed growl to the engine to give some more excitement when you get on the gas. It's not obnoxious, but noticeable and definitely enjoyable.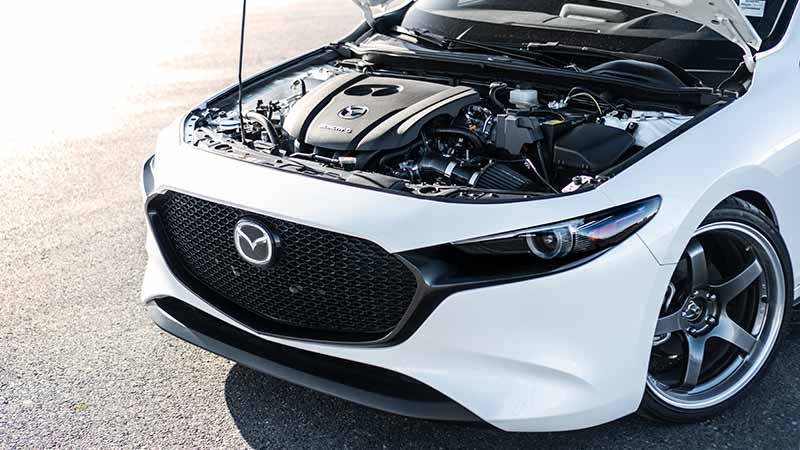 To make the power and great noise, each component in the CS SRI has been optimized for performance. Starting at the filter, an AEM Dry-Flow is used for fantastic airflow capacity without compromising filtration. A non-oiled filter is used specifically to prevent issues with the MAF sensor.
Next comes the billet MAF housing. We use a precision machined MAF sensor housing to ensure the diameter of the intake near the MAF sensor is an exact match to the OEM diameter. This keeps fuel trims in check and keeps the check engine light off. A billet MAF housing has the added benefit of looking great, especially when finished off with an attractive laser-etched logo.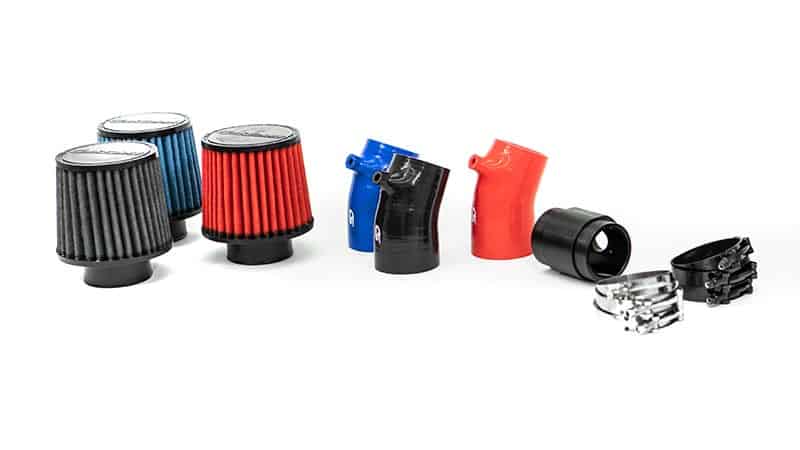 The MAF housing connects to the throttle body with a custom-designed and reinforced silicone coupler. It is a perfect fit with the OEM throttle body and valve cover vent hose while the four layers of nylon braiding keep the silicone strong for years to come. This piece of silicone has the added benefit of being completely smooth on the inside versus the accordion OEM rubber piece. This helps promote flow into your engine.
Finally, all of the components are tied together with stainless steel T-bolt clamps. These clamps offer superior sealing characteristics over a traditional worm gear clamp and are not prone to stripping like a worm gear clamp.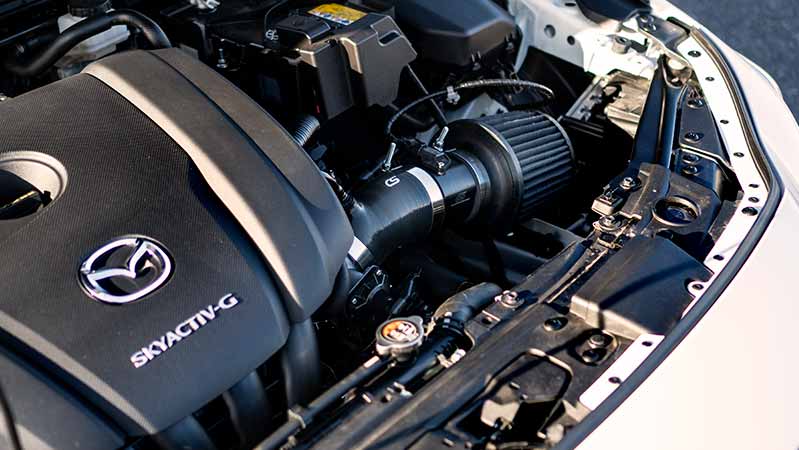 The CorkSport GEN4 Mazda 3 Short Ram Intake is finally here and it's a great upgrade to start getting your 2019+ 3 to perform as good as it looks. Be sure to check out the product listing and video and don't hesitate to give us a call with any questions!
Connect with us
You may also like