Over the past few months, we've been teasing you with tidbits of info on the CorkSport Race Header for the Mazda 3 2.5L SkyActiv-G in the GEN3's. Today's blog is a big one as we go through the testing we performed on the header and share some results, including power! Before we get too deep though, be sure to get up to speed with a breakdown of the OEM header and our design goals for the CS header.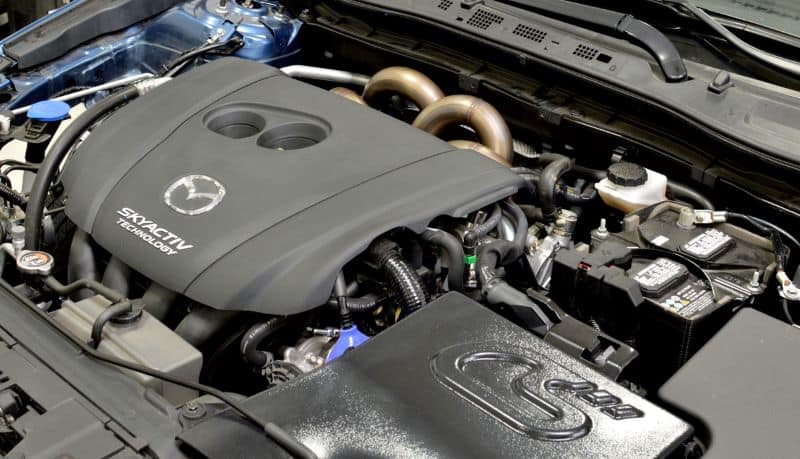 Addressing Underhood Heat
In our previous blog, some of you keen-eyed individuals were asking about underhood temperatures with the ram-horn style CorkSport header. Well, we went through testing to ensure everything will function as before when the new header is added. We're happy to let you know that we saw very similar under the hood temperatures as the OEM header. As a double check, we applied some temperature sensitive stickers to some areas near to the CS header, as shown below. These stickers will fill in with color if a temperature listed is reached. While these ended up reaching higher temps than with the OEM header, no areas are at risk of damage or malfunction. Furthermore, both the CorkSport racecar and our beta tester have run the 2014+ Mazda 3 race header at the track with no issues with overheating, power losses, or engine bay damage!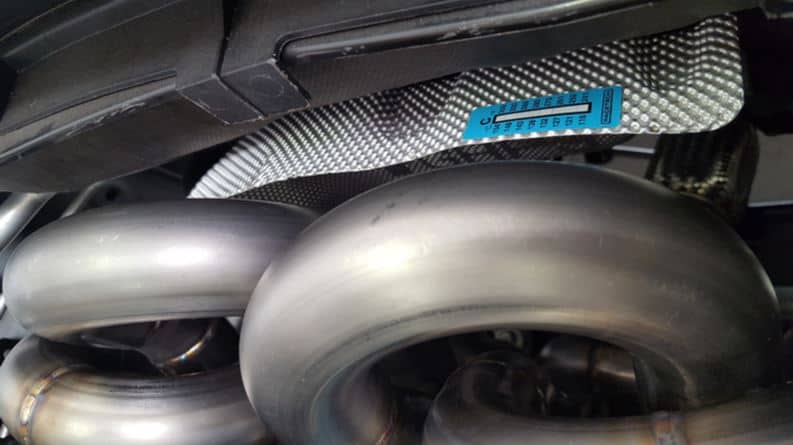 How Does The Header Sound?
Before we get into the really good stuff, let's go through a side effect of freeing up the headers on any engine: volume. We tested the Mazda 3 SkyActiv race header with multiple different setups: OEM cat back, CS 60mm cat back, CS 80mm cat back, and straight pipe. The race header on an OEM cat back is something that will not likely be used often (who runs a racecar with a stock exhaust?) but offers some nice growl and extra volume over the OEM exhaust. Both the CS 60mm and 80mm exhausts sound fantastic, with the 80mm being louder and having higher power potential than the 60mm. Even so, the 80mm is not uncomfortably loud and could be daily driven if full catalytic converter deletes are street legal in your area. We cannot recommend the straight pipe though. It is extremely loud and very uncomfortable. If you want a tease of sound with the 80mm cat back, check out our feature on our beta tester's car in the video below.
The SkyActiv-G Race Header Adds Power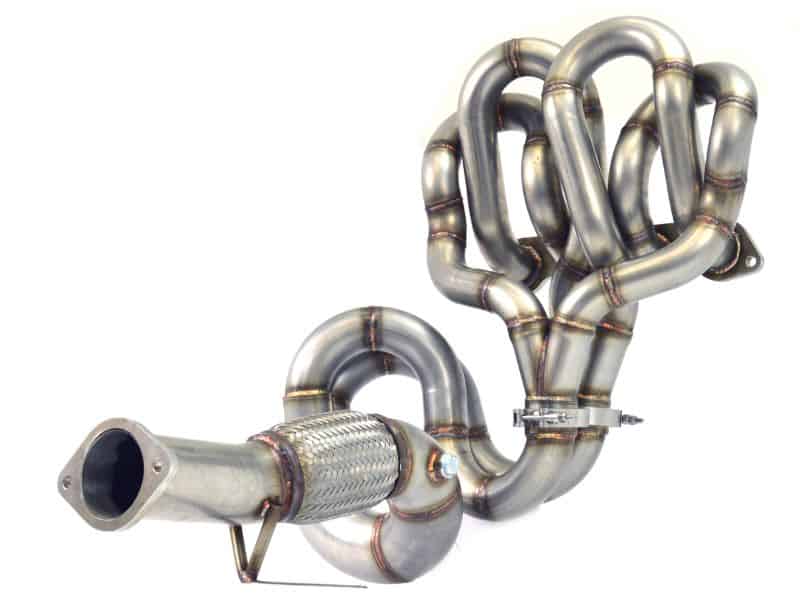 Alright, I've kept you waiting long enough, let's talk power. The 4-2-1 design is very evident in our tests, as we did not see huge gains at peak WHP/WTQ. We did see very good gains throughout the midrange. From 2000RPM or lower all the way up to about 5300RPM we made 4-8WHP and 5-15WTQ. On our beta tester's car with a good tune and supporting mods, this meant 194WHP and 226WTQ on 91 octane pump gas. The graph below shows a direct comparison of a 2016 Mazda 6 with a CS short ram intake, CS 60mm exhaust, and the same tune with and without the race header. Keep in mind, there is more optimization to be had with tuning with the header installed, and greater gains with an 80mm exhaust. The midrange gain may not seem like much but is extremely noticeable when driving the car.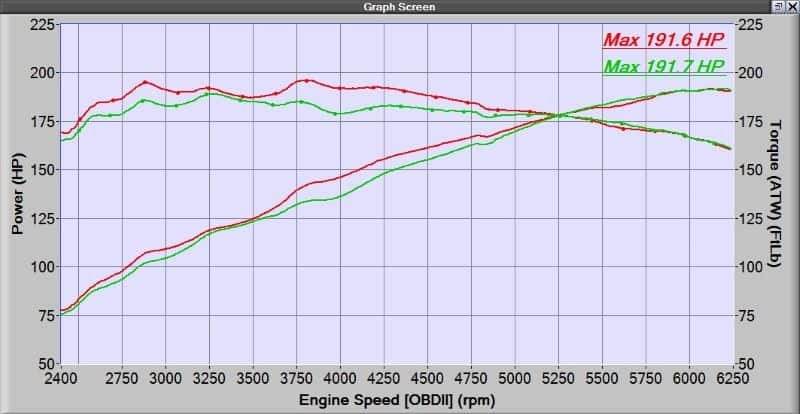 That's about it for our testing and validation blog. Next time you'll hear about the CorkSport Race Header for the 2014+ Mazda 3, it will be released! Be sure to stay tuned to all the CS channels if you're interested in being one of the first to pick one up.
-Barett @ CorkSport
P.S. We noticed a lot of you asking if this header will fit the auto transmission or 2.0L. The automatic transmission is 2-3" larger right where the lower section of the header sits, so for optimum pipe routing, we had to do away with automatic fitment. The 2.0L has a different bolt pattern and exhaust port spacing on the engine, so the 2.0L will not work with the CS race header either.

Please submit a product idea here if you would like to see automatic fitment, 2.0L fitment, or any other product for your car. The more submissions, the more likely we are to produce one so tell your car buddies!