Mazda did a great job bringing a turbocharged engine back to the Mazda 6 (Mazda 3 next please?), but may have done too good of a job of keeping it quiet. Say hello to the CorkSport 80mm Cat Back Exhaust and Axle Back Exhaust for 2018+ Mazda 6 equipped with the turbocharged 2.5L engine. If you're interested in waking up your SkyActiv-T in both excitement and power, read on as we breakdown the newest CS exhaust.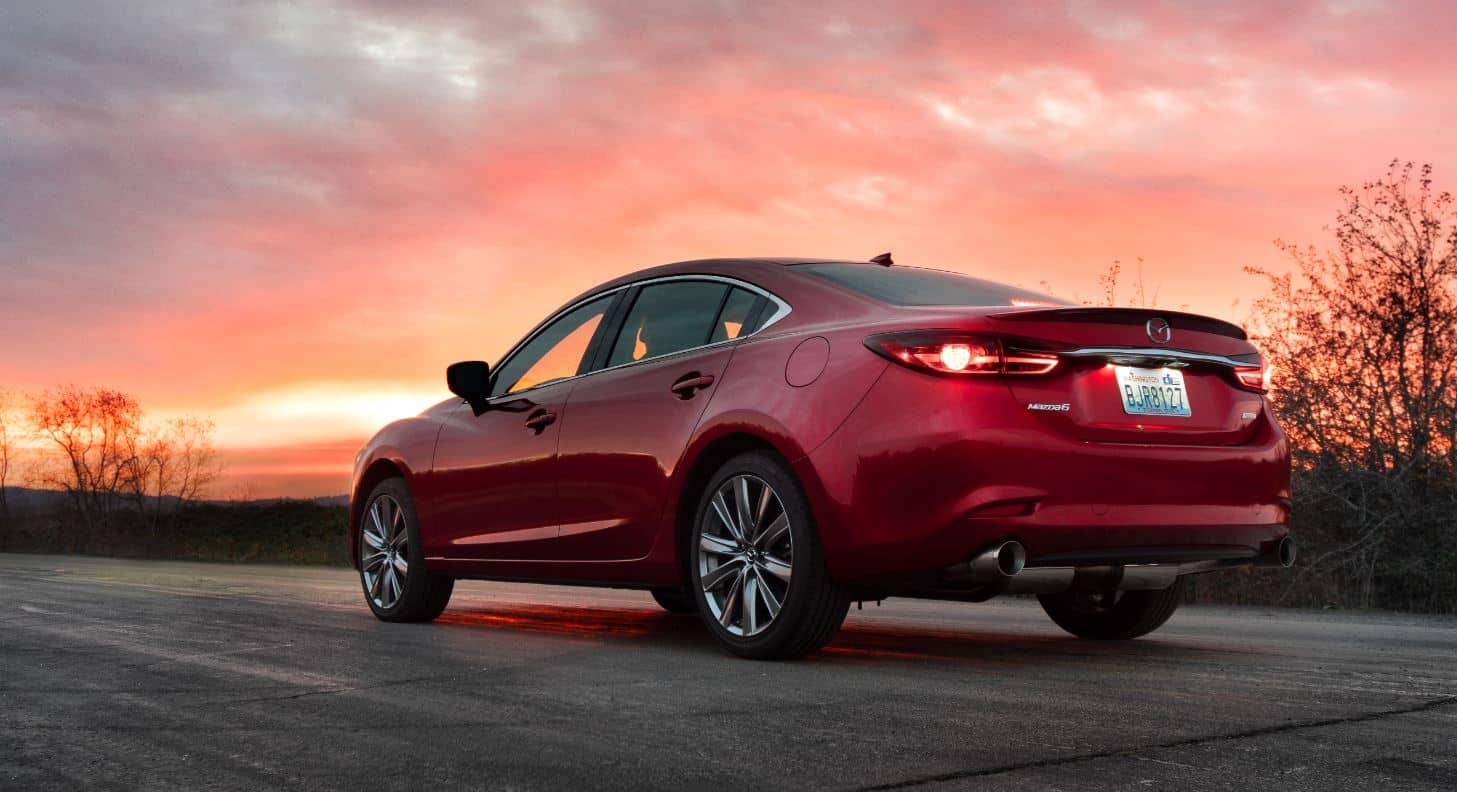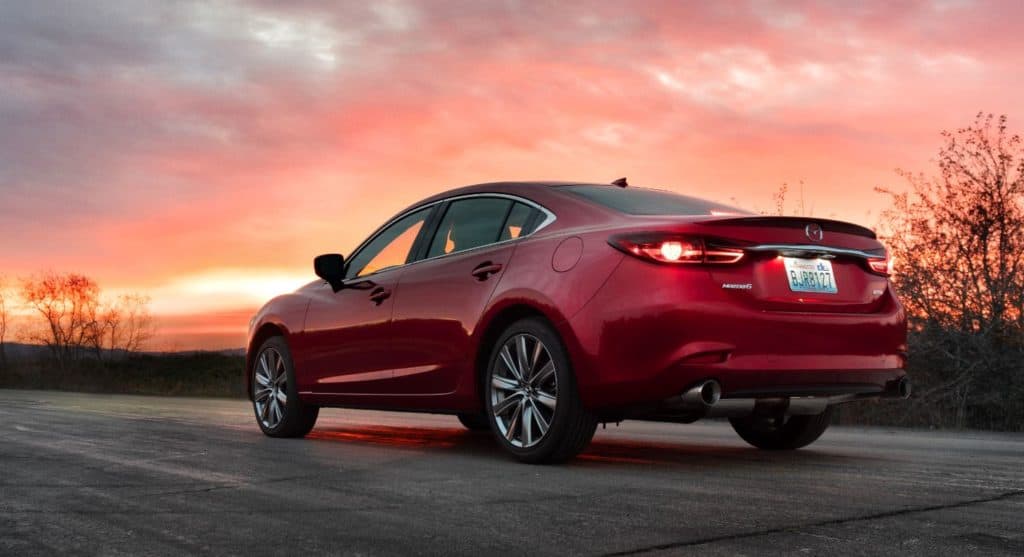 As with all CorkSport exhausts, the goal of the Mazda 6 2.5T exhaust is to improve power and sound by improving the flow of the OEM exhaust. We started by increasing the size of the piping from 60mm to 80mm. That is an increase of over three-quarters of an inch to really help your turbocharger breathe better. In addition, the CS exhaust system eliminates the crushed areas present in the OEM exhaust and replaces the restrictive muffler sections with pass-through resonators. These resonators control volume and drone without affecting power output.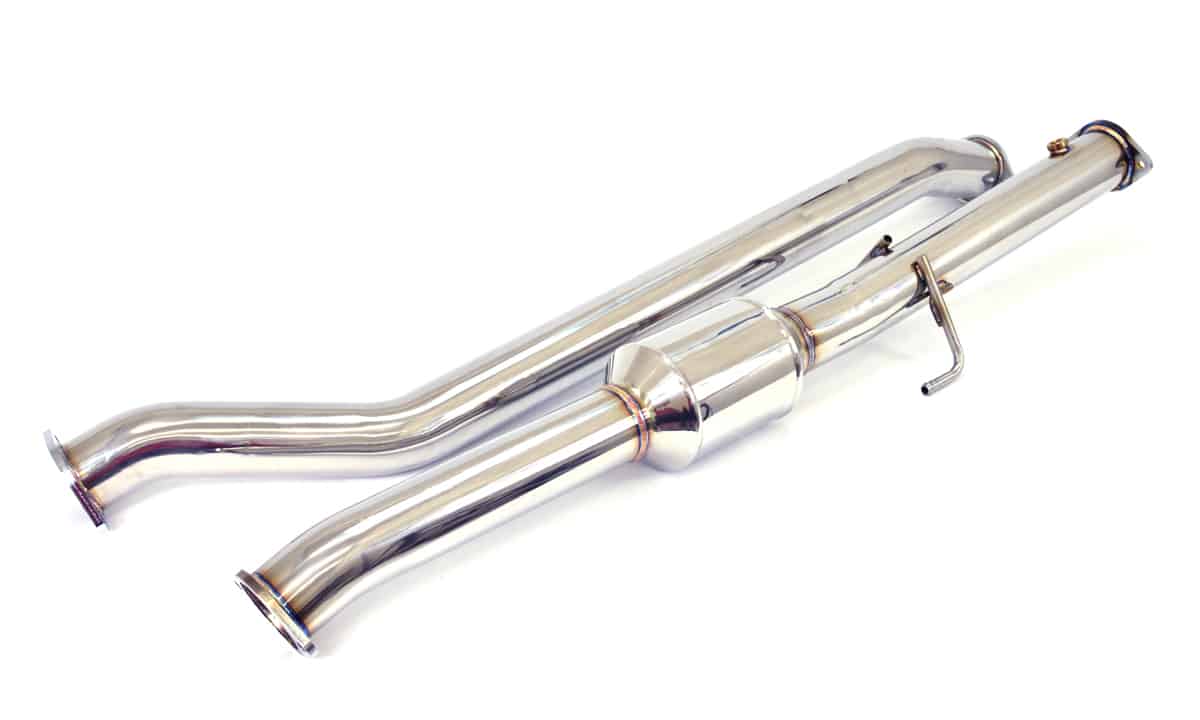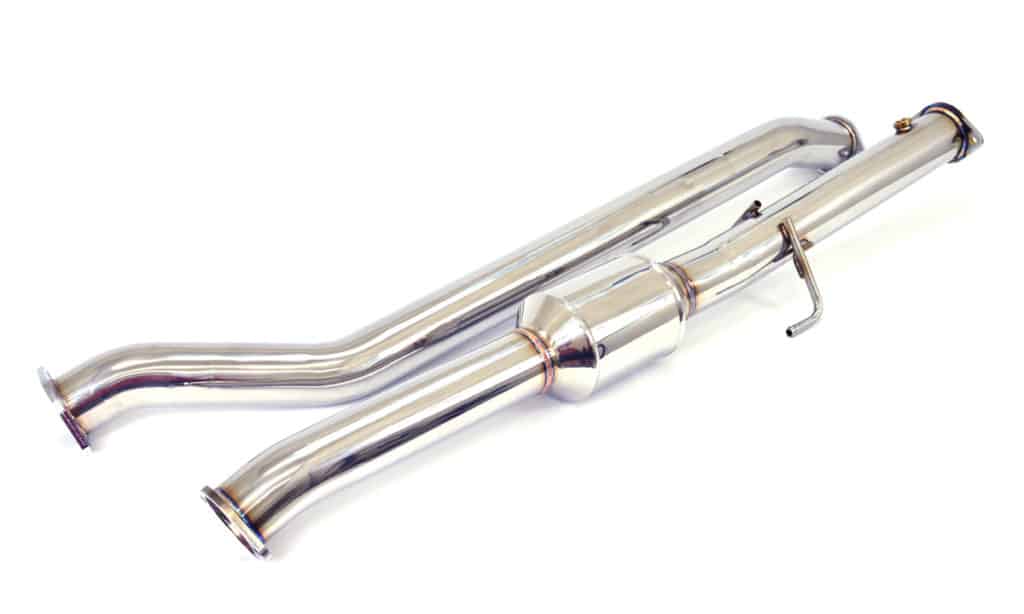 All that extra flow does mean a power increase. In our in-house dyno testing, we saw an increase in 5-6WHP just by bolting on the CorkSport Cat Back Exhaust. Check out the dyno sheet down below to see. This increase came with no tuning changes, no check engine lights, and the only other mod being the CorkSport Short Ram Intake, which was installed for both tests. With the 80mm piping size, this exhaust is ready to support future modifications and would likely show more power gains with proper tuning.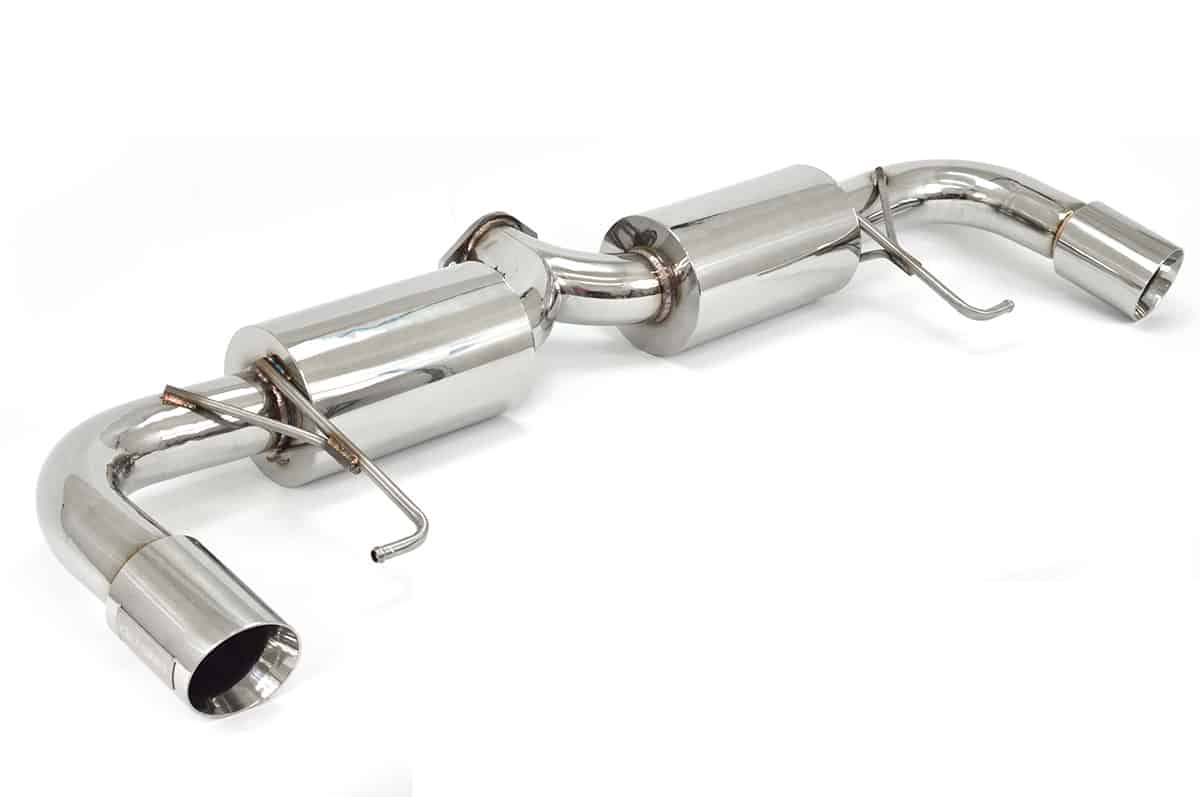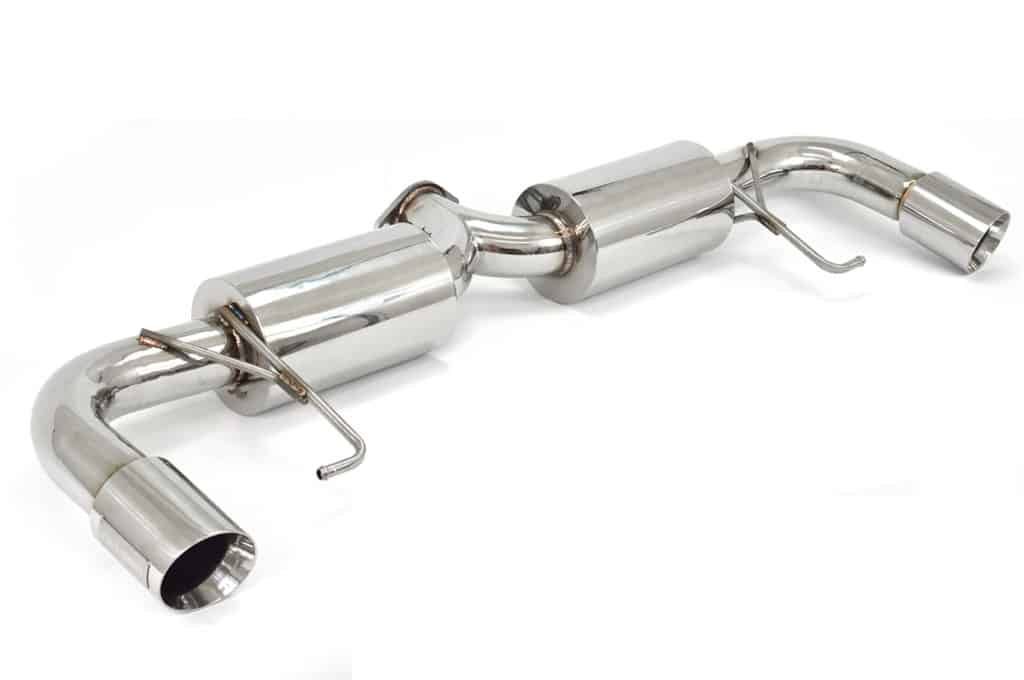 The CorkSport MZ6T exhaust is more than just function. We went through multiple iterations and designs to ensure the best-sounding exhaust for your Mazda 6. The finished product ups the volume without being annoying to daily drive yet still sounds great when in hard acceleration. We strongly recommend you watch the video below to hear what to expect from this exhaust.
If you feel the video below gives you too much volume for the daily, then check out the Axle Back Only Exhaust. Recently added to the CorkSport line-up, the Axle Back alone adds a mellower, but still noticeable tone to the exhaust. This is a great middle ground between the CorkSport Cat Back and the stock exhaust.
To give a great-looking, long-lasting finish to each exhaust, they are manufactured from fully polished 304 stainless steel. To ensure a high-quality fitment, all components are precision TIG welded together on jigs made from OEM exhaust components. Lastly, as a finishing touch, we use 100mm dual wall exhaust tips. They fill out the bumper cutouts and are extended slightly to give a classy look and enhance the new Mazda 6's styling.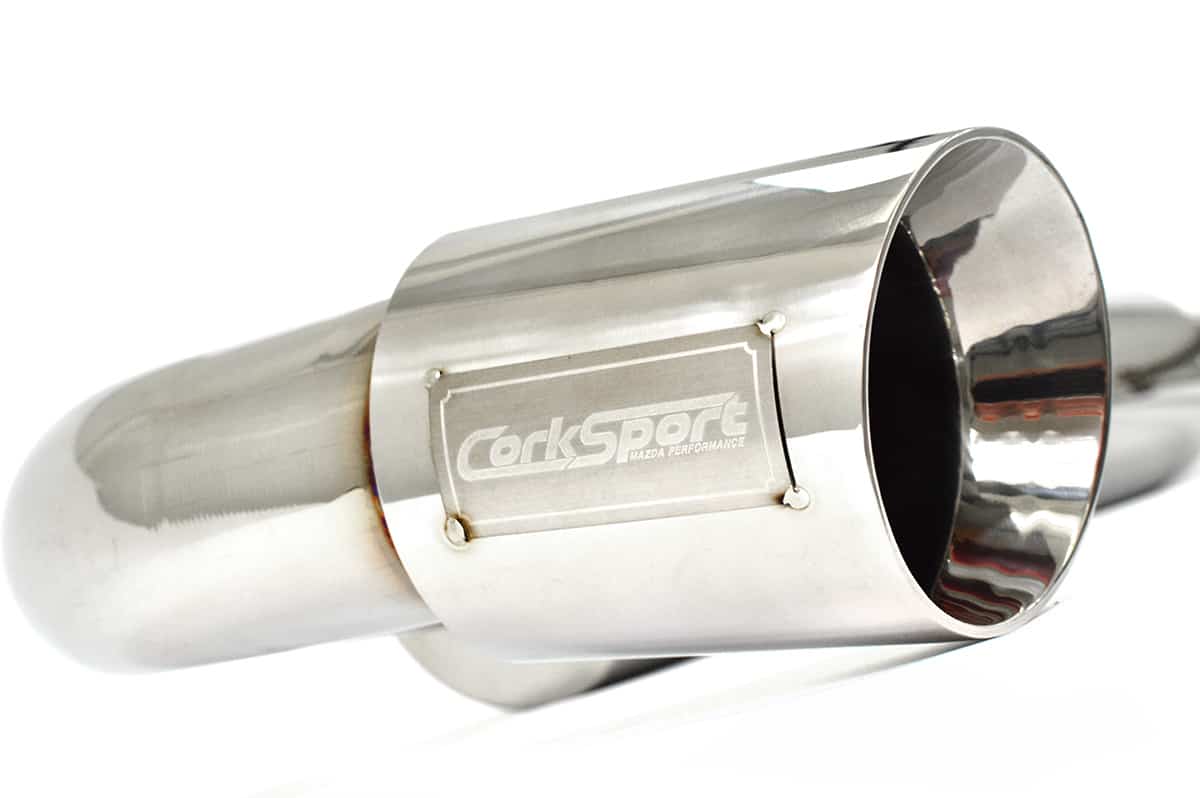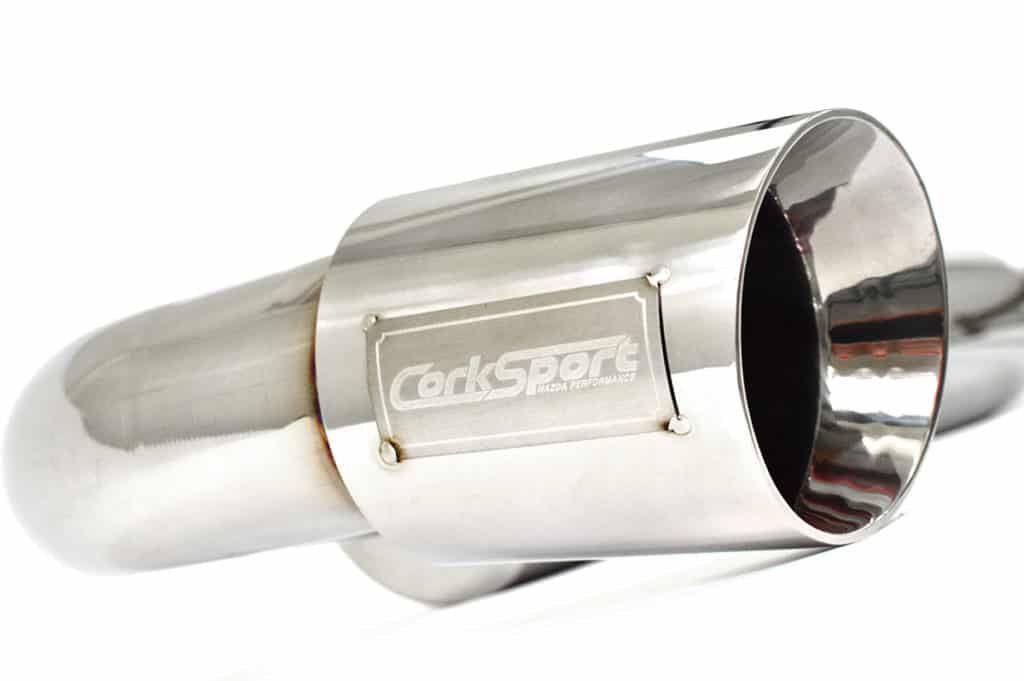 The CS Mazda 6 Turbo Exhaust comes with all the hardware and gaskets you need for installation, high quality instructions, and CorkSport support for any questions you may have. Pick up a CorkSport MZ6 2.5T Exhaust today and liven up that daily commute.

Connect with us