If you have been in the car scene for a while, you have probably seen or heard of performance exhaust manifolds.  Like any other component on the engine that affects flow, performance exhaust manifolds can have a significant improvement to the engine's peak performance and power under the curve amongst other aspects that the exhaust manifold can affect.  
You have also probably asked the question. "What type of exhaust manifold do I need?" In this blog, we at CorkSport would like to help you better understand the differences between cast and tubular so you can make the best decision for your Mazdaspeed.  
There are two main styles on performance exhaust manifolds; tubular and cast. Both have their pros and cons to consider as an end user (that's you the enthusiast) and as the designer/manufacturer (that's us at CorkSport).   
First, let's look at tubular as it's the most common in the performance industry.  Tubular is the most popular option because of it manufacturing flexibility.  Unlike casting, tubular does not require expensive molds to develop even a single prototype. Not needing expensive molds allow great flexibility in design and manufacturing, which lends the tubular manifold as an exceptional option for one-off builds.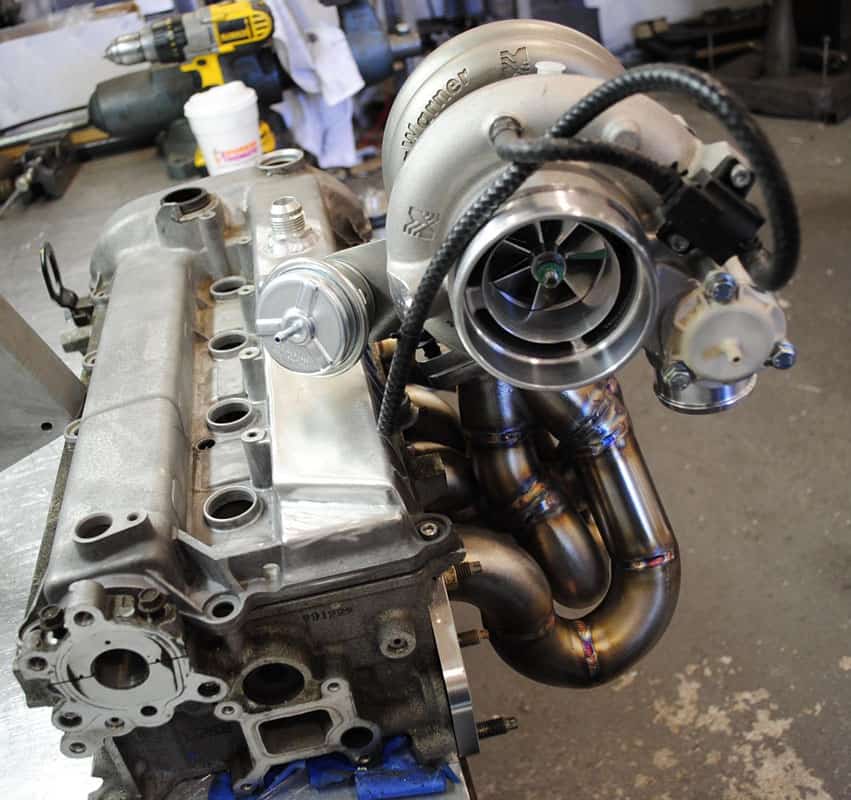 To fabricate a tubular exhaust manifold you need just the raw components: flanges, tubular sections, collector and fabrication supplies, and of course the expertise to fabricate the manifold.  Let me emphasize the necessity of fabrication skills here. To produce a reliable and performance proven tubular exhaust manifold takes the correct skills, tools, and patience…it's honestly a work of art.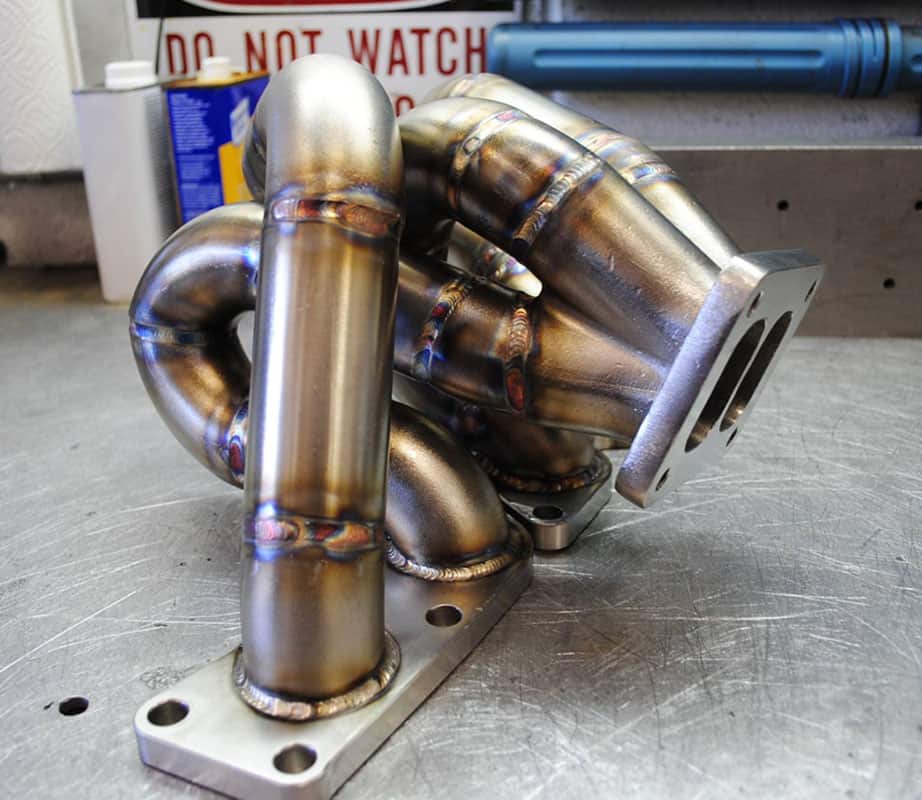 With this work of art does come some compromises.  To create the necessary runner routing, many tubular sections will need to be welded together.  This increases the chance for weld impurities and slag which can later result in cracking and poor performance.  Any reputable fabricator should be able to avoid this, but it does come at a premium due to the many man hours that must go into each and every manifold.  
Next up is cast.  Manufacturing via casting provides a different set of opportunities and difficulties to overcome.  The process of casting alone has restrictions that must be considered; such as mold design and molten flow in the casting.  Assuming these issues are overcome casting can provide unique opportunities for the design to improve reliability, performance, and packaging.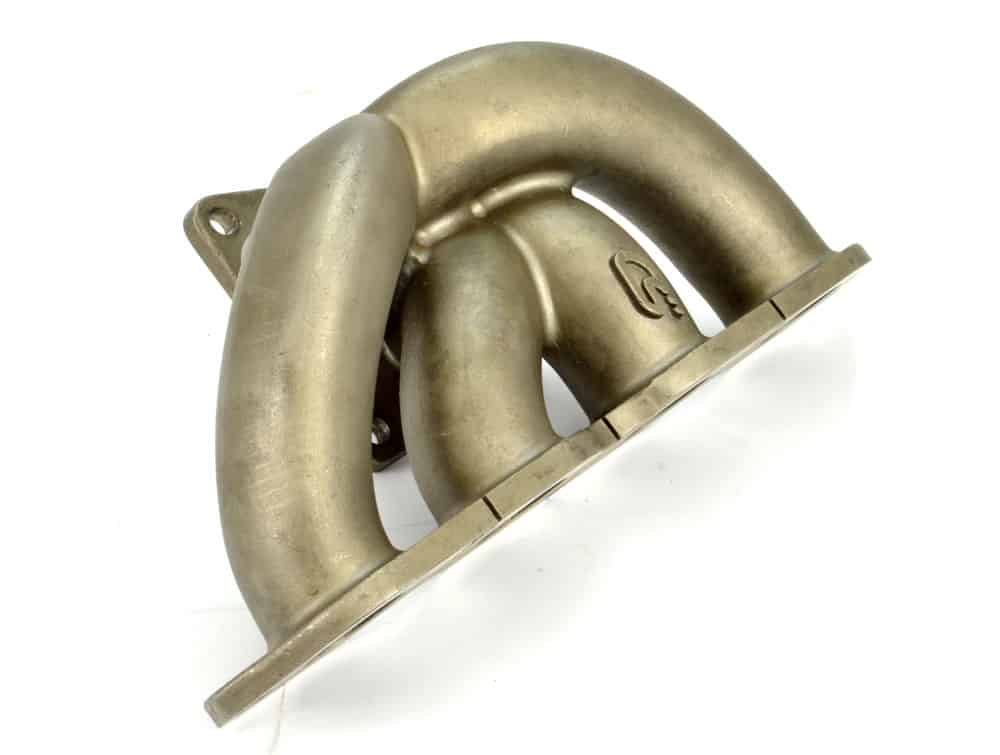 A well-designed cast exhaust manifold can have great reliability due to its one-piece design.  There are no welded joints that can crack or fail and casting typically has a higher threshold to heat before issues arise.  The wall thickness of the casting can also be defined for the application which can improve strength if the exhaust manifold is the only part supporting the weight of the turbocharger.  
Overall performance can also be affected due to the casting design flexibility with each runner.  Unlike tubular, a cast is not restricted to standard tubular elbows and straits. The runners can bend and change profile as desired to aid in performance and packaging.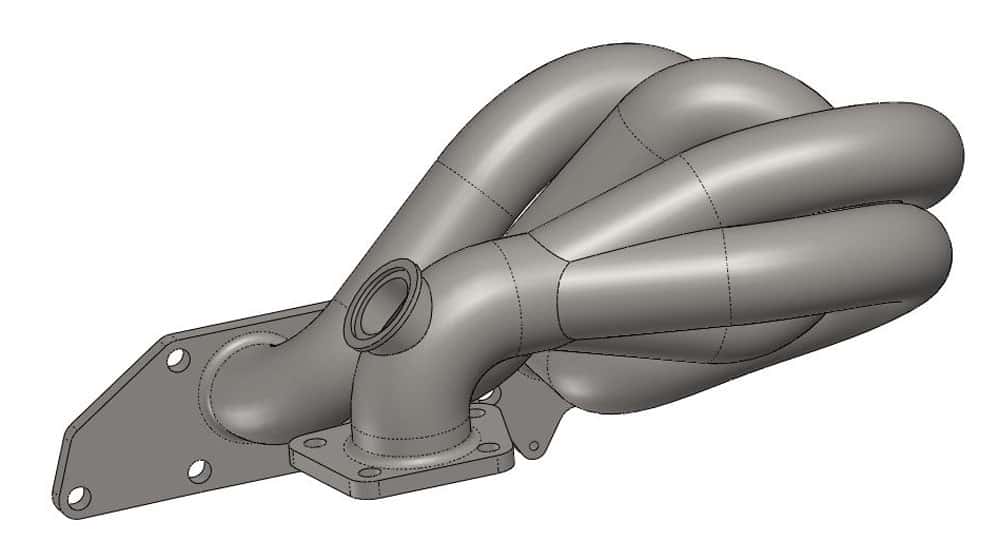 Speaking of packaging, casting can really change the game here.  Since each runner does not have to be accessible for welding, the entire design and each runner can be tightly packaged together to reduce the overall size of the exhaust manifold and better retain heat which aids with turbocharger response.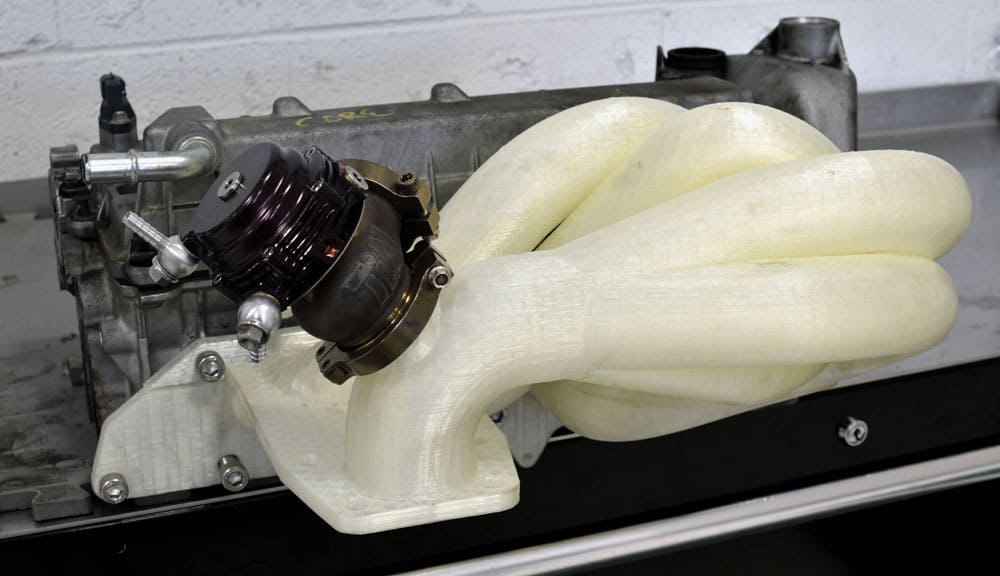 Lastly, comes the cost to you the enthusiast.  Although the upfront cost of a cast manifold can be high, typically the unit cost and necessary man-hours are low which helps keep cost down for you.  
As a designer and manufacturer of performance parts for you Mazdaspeed, these are all things we have to consider providing you with the best parts possible.  We've explored both and are happy to stick with casting as we feel it provides the best balance reliability, cost, and performance. Keep a look out for future projects and updates!
Thanks for tuning in with CorkSport.
-Barett @ CS