A couple years ago we developed performance lowering springs for the new 2018-2021 Mazda 6. Our goal was to transform the full size sedan from a commuter to a fun luxury sedan you can daily and enjoy in the back country roads. While we succeeded, we also heard from the community that you wanted more LOW LOW. V2.0 gives you exactly that!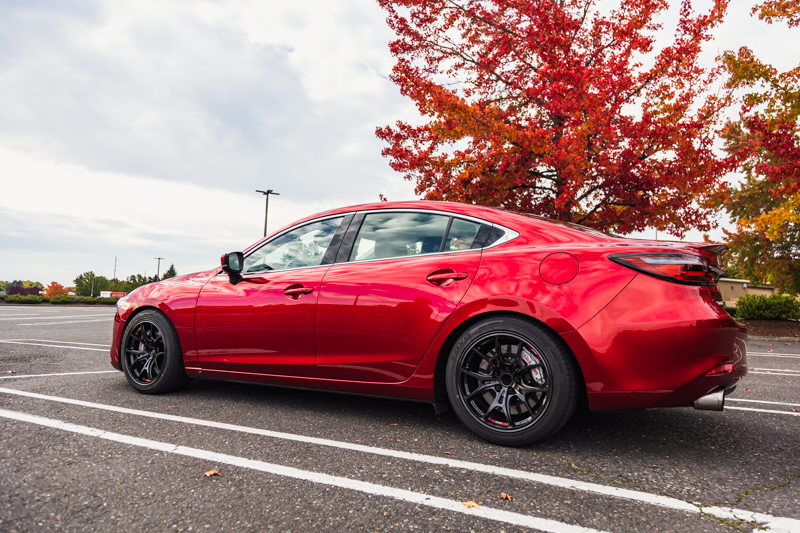 Let's start off with the big one: ride height changes. The V2.0 springs offer a more aggressive drop from the stock springs with about 1.75 inch lower in the front and about 2.00 inches lower in the rear. This height is more aggressive than the previous CorkSport Sport Lowering Springs (1.00in front & 0.75in rear) while still maintaining good ride characteristics for the daily commute.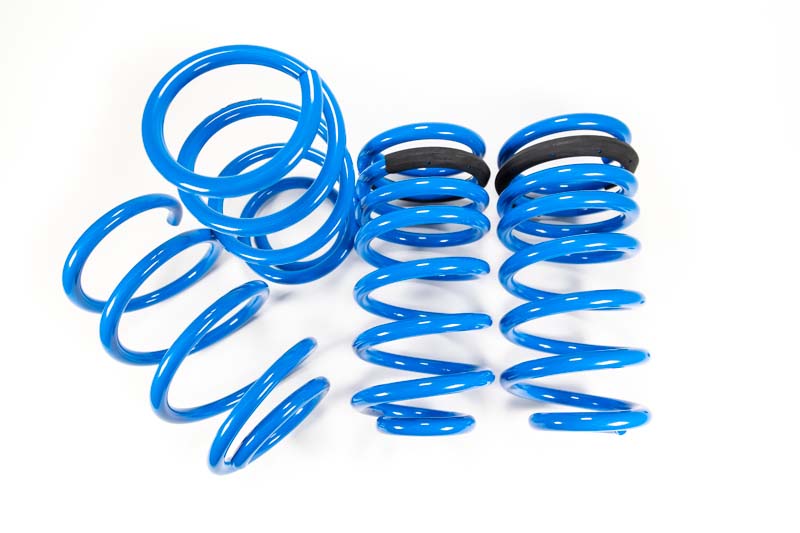 The height drop will be noticed when you're outside the car, but the handling improvements will be apparent when driving. By lowering the center of gravity and stiffening the springs, body roll is reduced in corners, giving you extra confidence when attacking that backroad. In addition, we stiffened the rear springs more than the fronts, reducing understeer. By number, this meant 4.6K front springs and 8.1k rear springs). Derrick, our resident racecar driver and MZ6T owner, loves the new V2.0 springs and is sitting on some Rays 57FXZ 18×10+40 with 265/40 tires.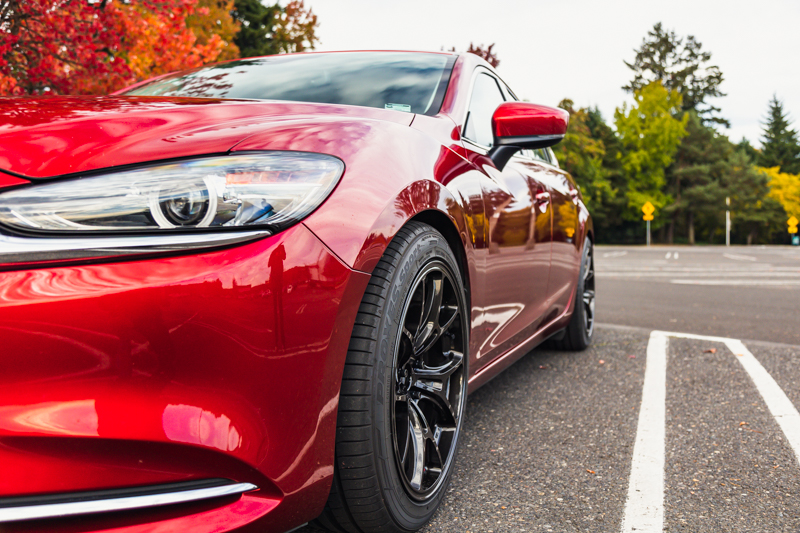 While this may sound like a big jump, they ride very similar to the OEM springs, but do feel stiffer. We used natural frequency analysis to ensure we achieved comfortable characteristics. This affects how the car feels and responds when going over bumps, braking, accelerating, and through corners. While the overall spring rates are stiffer, the overall ride quality will not suffer like a Honda Civic on cut stock coils.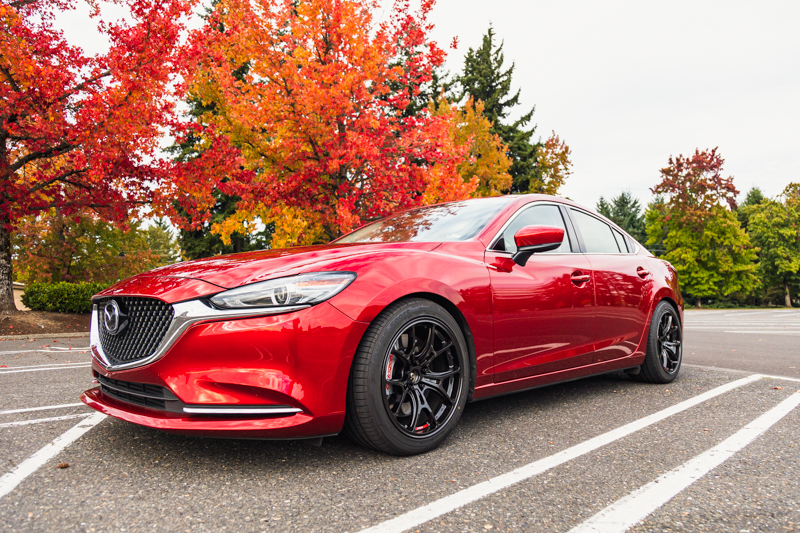 Last but not least, the CS Sport Lowering Springs are made from high tensile strength spring steel and come powder coated in our new CS Blue for long lasting quality and corrosion resistance. They install just like stock, reusing all your OEM components. The only permanent modification is trimming the bump stops to match OEM suspension travel.
Be sure to check out the product listing HERE for more images, a product video with more comparisons to OEM, and pricing. Make your new Mazda 6 yours with just the right styling and handling boost from CorkSport.