Looking to turn your CX-50 into a more overland or camping-ready vehicle? CorkSport is happy to help with our Hood Light Brackets for 2022+ Mazda CX-50! We make it easy to add some additional auxiliary lights near the corners of the hood for better visibility when away from civilization. They offer optimized fitment, an easy install, and plenty of freedom to choose lights that work best with your build. Read on for full details, and check out our product page for plenty of images!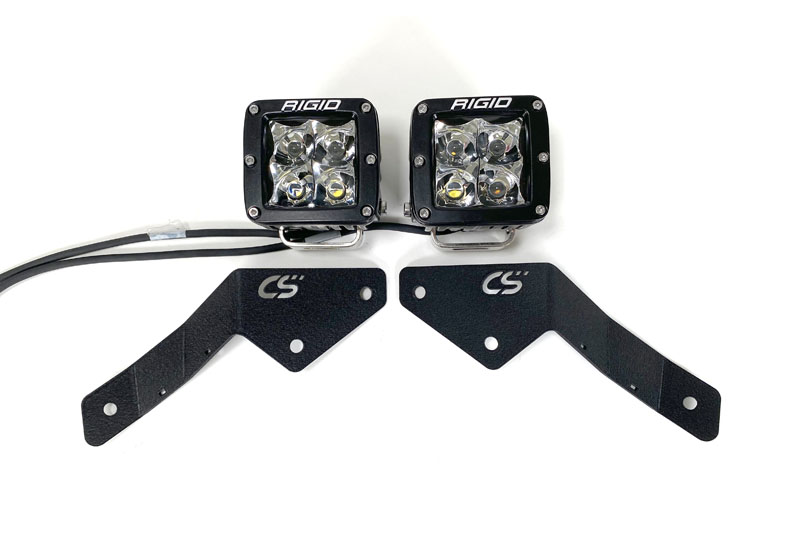 The CS hood mount light brackets were CAD designed specifically around the tight clearances of the CX-50. To eliminate the need for any drilling or trimming, the brackets mount to the hood mounting bolts and fit carefully in the small gap between the plastic wiper cowl and the hood. There is just enough clearance to prevent the lights from hitting the hood and wipers and keeps the lights very low profile for minimal obstruction to your view while driving. This mounting location is a common spot for auxiliary lights, frequently known as "ditch" lights, and allows for added visibility in two possible areas. With a "spot" style light aimed forward, some additional forward visibility is gained beyond the factory high beams. With a "flood" style light aimed roughly 45 degrees outwards, you can better peripheral visibility. It's the best Mazda CX-50 hood light mount bracket kit.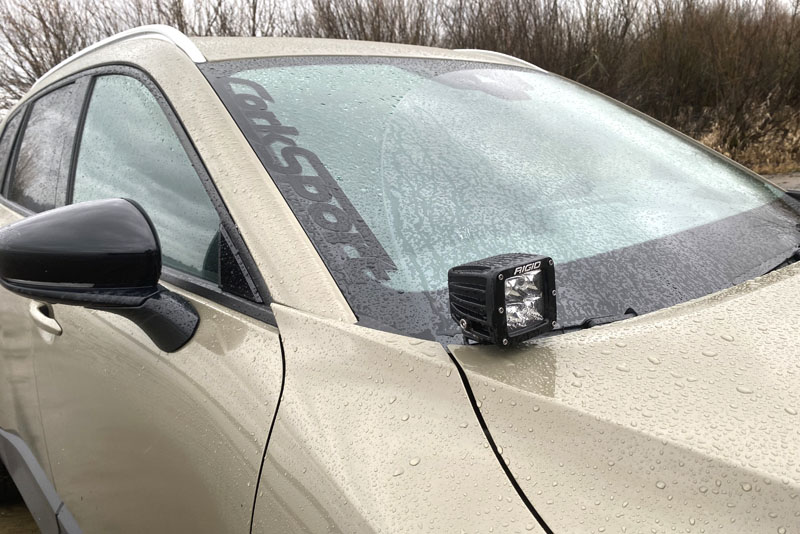 Each CorkSport ditch light bracket is made from laser cut 11 gauge steel that is precision formed for perfect fitment. They were designed with functionality in mind so the laser cut profile has features that optimize their usability. The mounting for the lights uses a very basic hole so most LED pod lights will fit with no issues. Anything that mounts with an 8mm or 5/16" bolt can be used. Simple mounting also allows for plenty of adjustability depending on how you want to aim & utilize your lights. We also include zip tie holes to keep your wiring in check for a clean install.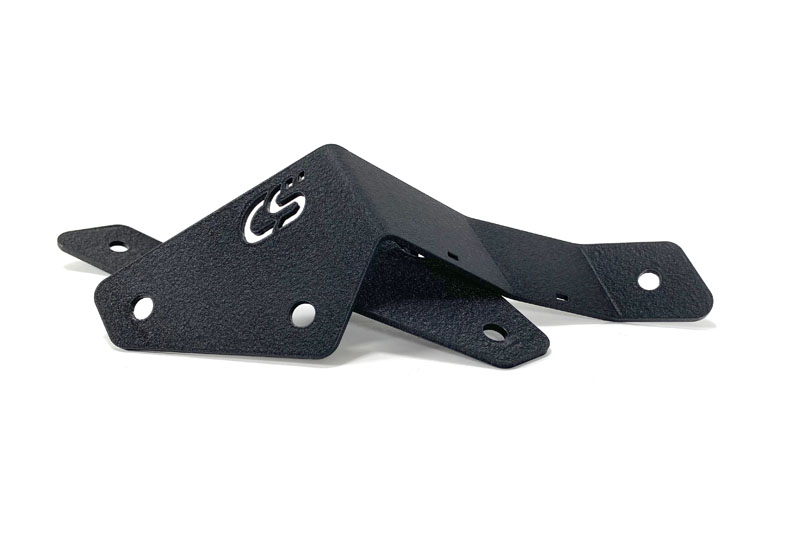 To make things even simpler, we offer optional Rigid D-Series lights to go with the CS hood light brackets. You can buy the brackets by themselves and supply your own lights, or buy a full kit that includes everything you need! Choose from spot or flood light with bracket variants depending on your desired lighting. Each Rigid kit includes a full wiring harness and interior switch for a simple install.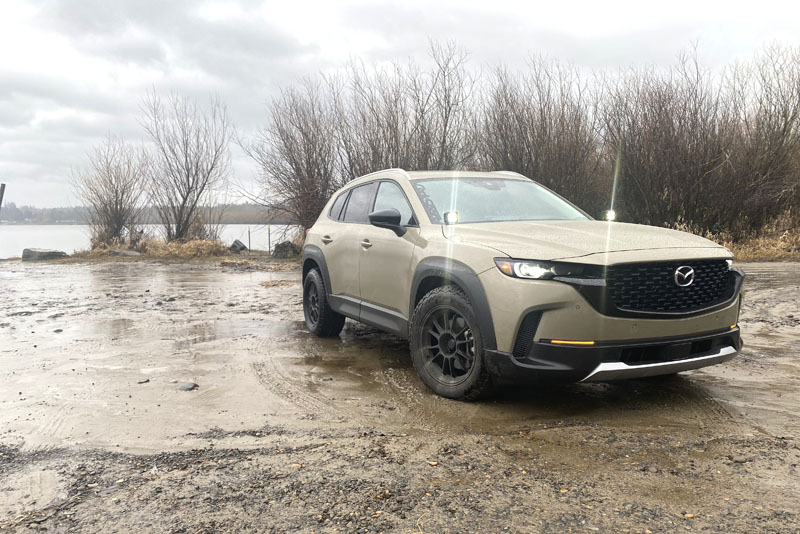 P.S.
The Hood Light Brackets is one of our first "overland" style Mazda CX-50 parts but we have plenty more to come! We hope to turn your CX-50 into a more capable "soft-roader" soon! Keep tabs on all our socials for news of new products. Have a product idea for your Mazda CX-50? Complete our new product request form HERE!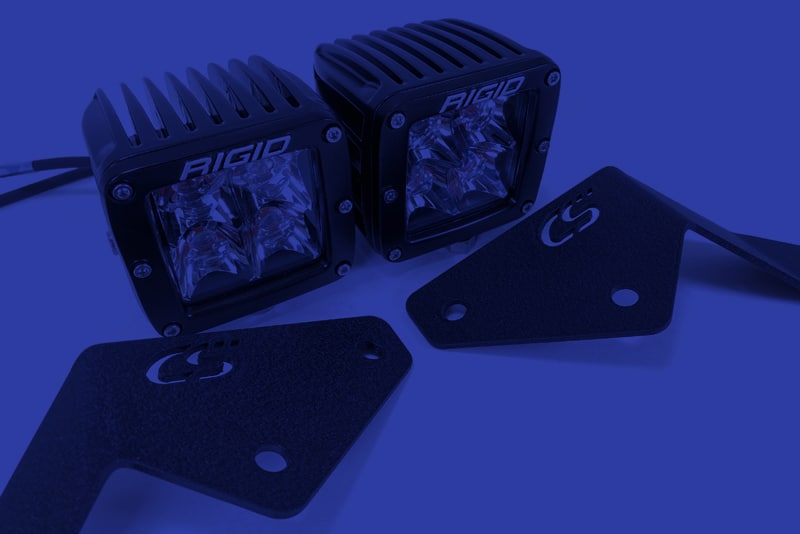 Get The Hood Mount Light Brackets
Get The CS Hood Mount Light Bracket Kit. Choose between brackets only or add the lighting kit for a complete look.
Connect with us:
You may also like:
Summary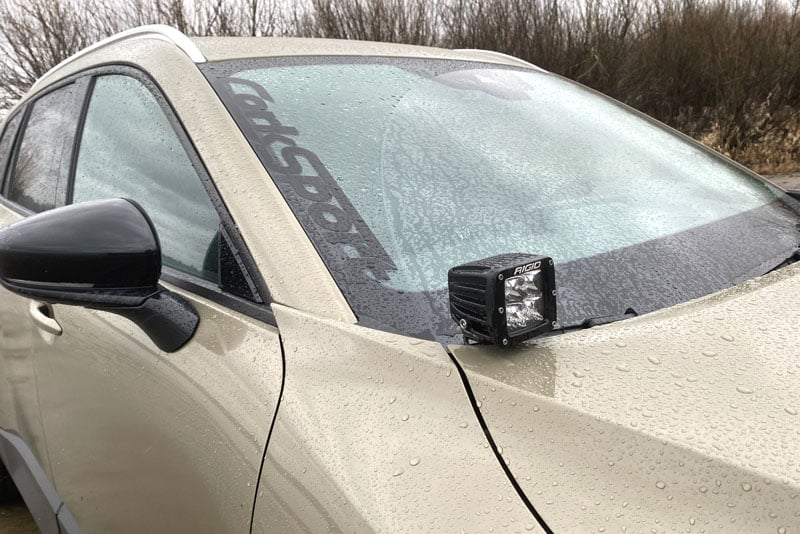 Article Name
The New Look For Your Mazda CX-50 with Hood Mount Brackets Lights!
Description
Add light and visibility with the CorkSportHood Light Brackets for 2022+ Mazda CX-50!
Author
Publisher Name
Publisher Logo