CorkSport is pleased to reintroduce the the 1st Gen Mazda 6 and Mazdaspeed 6 Adjustable Rear Camber Arms to complement the return of the CorkSport Adjustable Front Upper Control Arms for Mazdaspeed 6!
By replacing the stock camber arms with the CorkSport Adjustable Camber Arms, you can adjust your suspension to accommodate for lowering springs or coilovers and fine tune your Mazda 6 or Mazdaspeed 6 to the appropriate camber setting needed to balance uneven tire wear and improve cornering performance.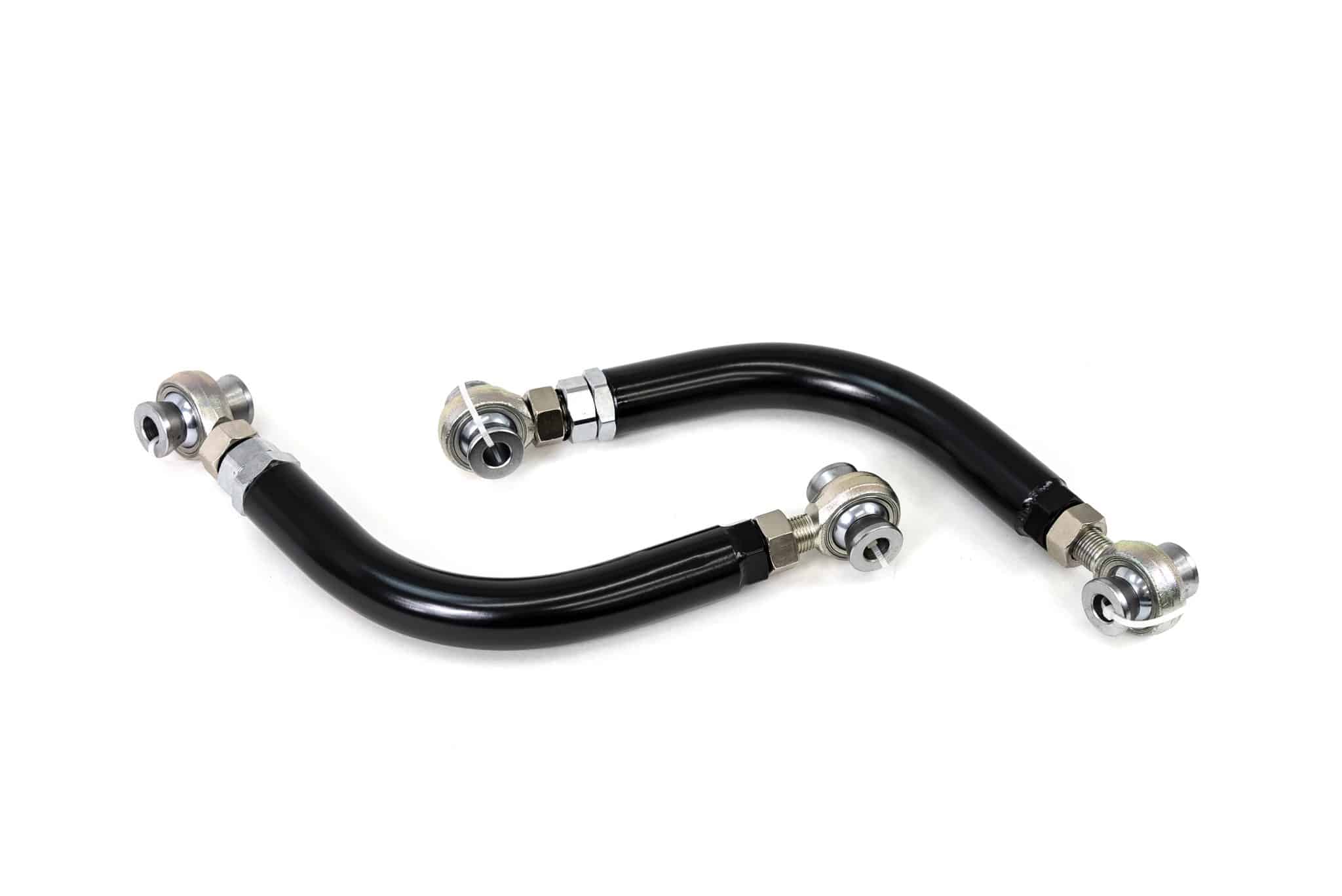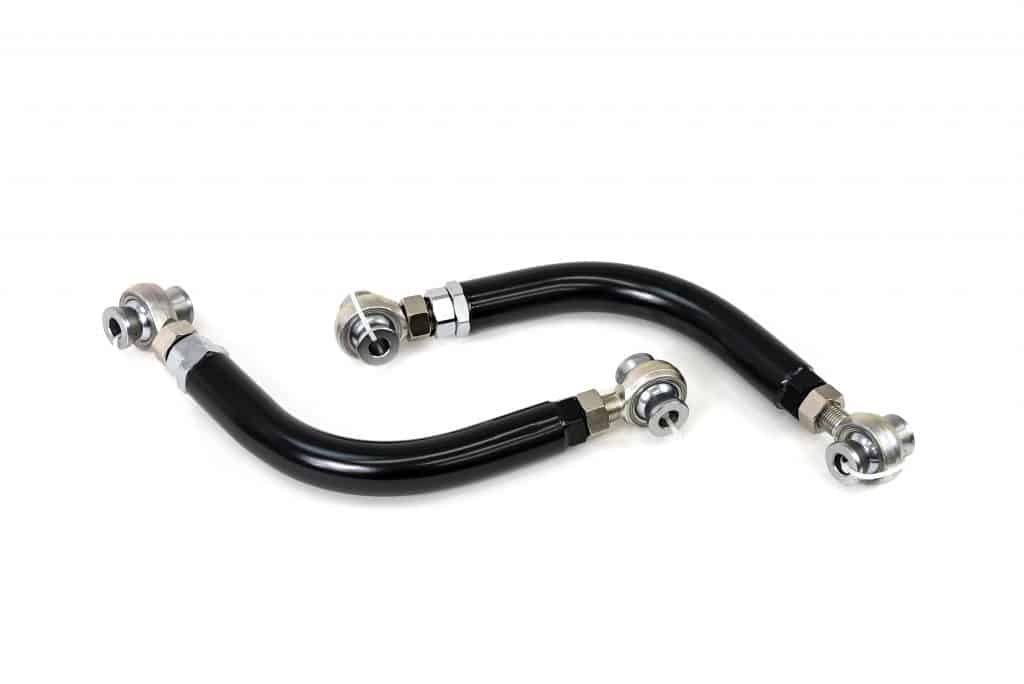 Our design offers +OEM to – 4.5 degrees of adjustability along with cross camber adjustment allowing drivers the ability to align their suspension to match their enthusiastic driving style on and off the track.
Unlike other adjustable camber arm options on the market, our unique design includes spherical bearings that replace the soft rubber bushings on the OEM camber arms, providing a true attachment to the suspension of the vehicle for improved handling and road feel.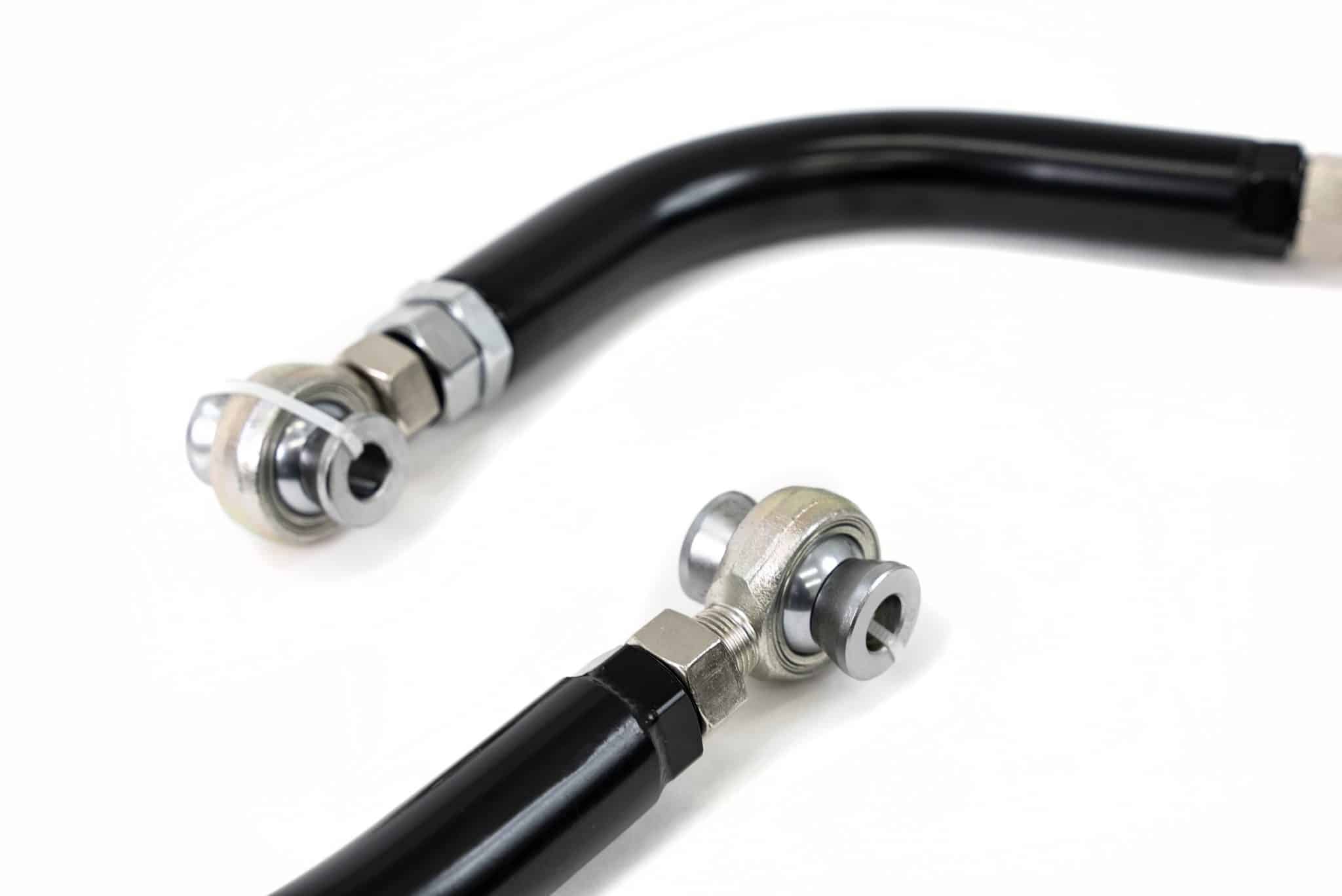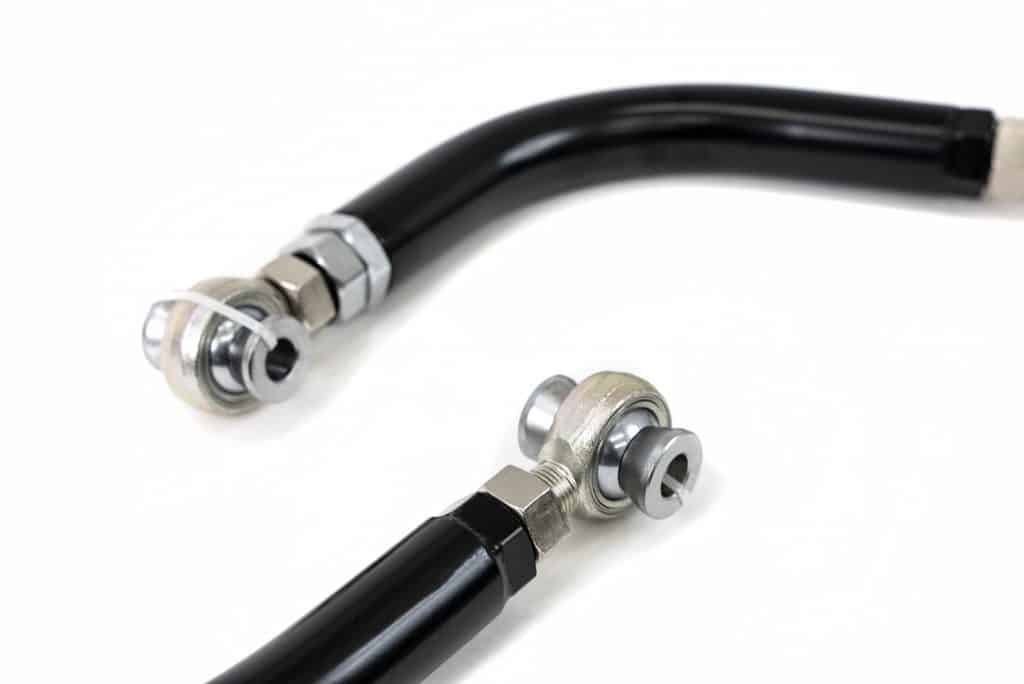 The ease of adjustability on the vehicle and the unique nature of the spherical bearings will provide you with improved cornering control that can't be matched by any other options on the market today.
The CorkSport Adjustable Rear Camber Arms are also available for all Mazdaspeed 3 and Mazda 3 vehicles and back for Mazdaspeed 6 and 2004-2008 Mazda 6 vehicles. They come as a set for just $199.00.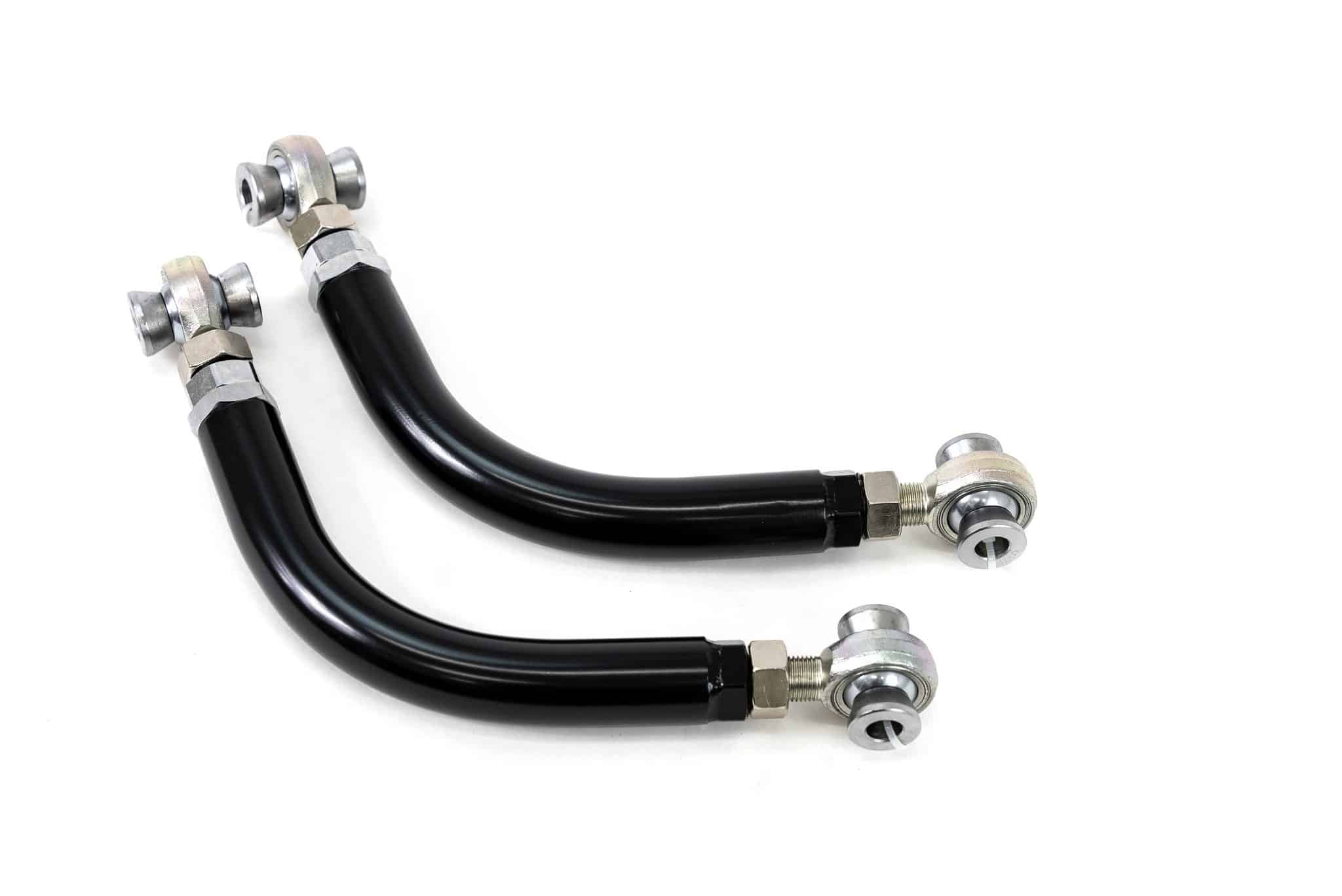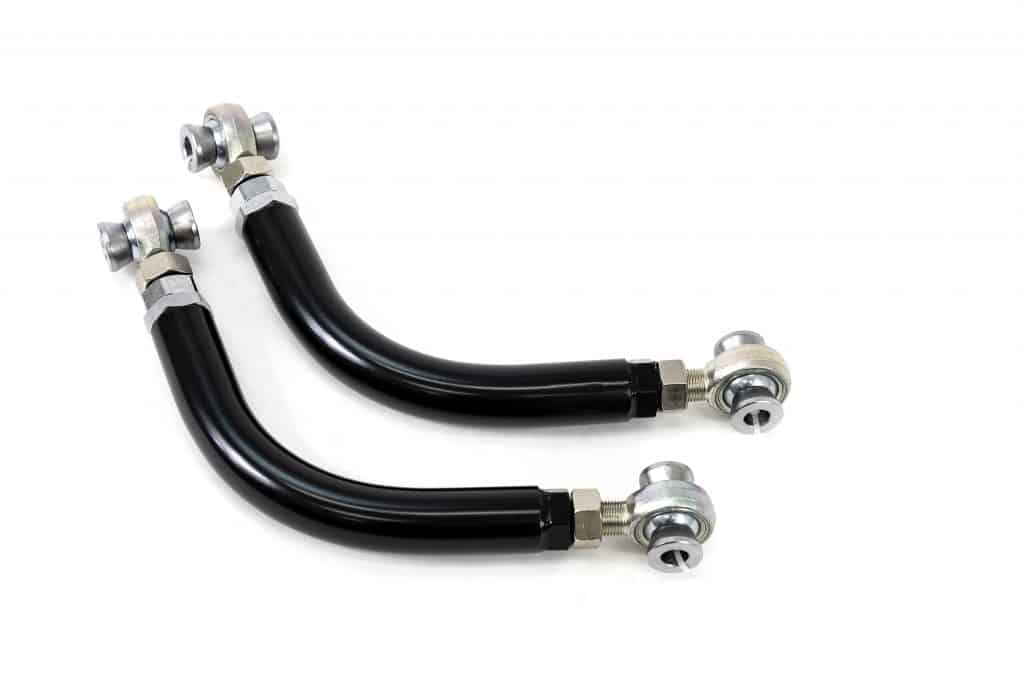 The CorkSport Advantage:
Superior Design: Spherical bearings replace the soft rubber bushings used in OEM and other aftermarket camber arms. This will truly attach the camber arm to the suspension of the vehicle for more control and added road feel
Made from reinforced high strength extruded bent steel tubing: Stronger less brittle and more durable than aluminum
Fine Tuned Adjustability: +OEM to – 4.5 degrees of camber adjustment and cross camber adjustability for fine tuning of your suspension
Full Adjustment: Can be adjusted on-car with a wrench while still installed in the vehicle
Sold as a Set: We know you need two so we simplified the math for you by selling them as a set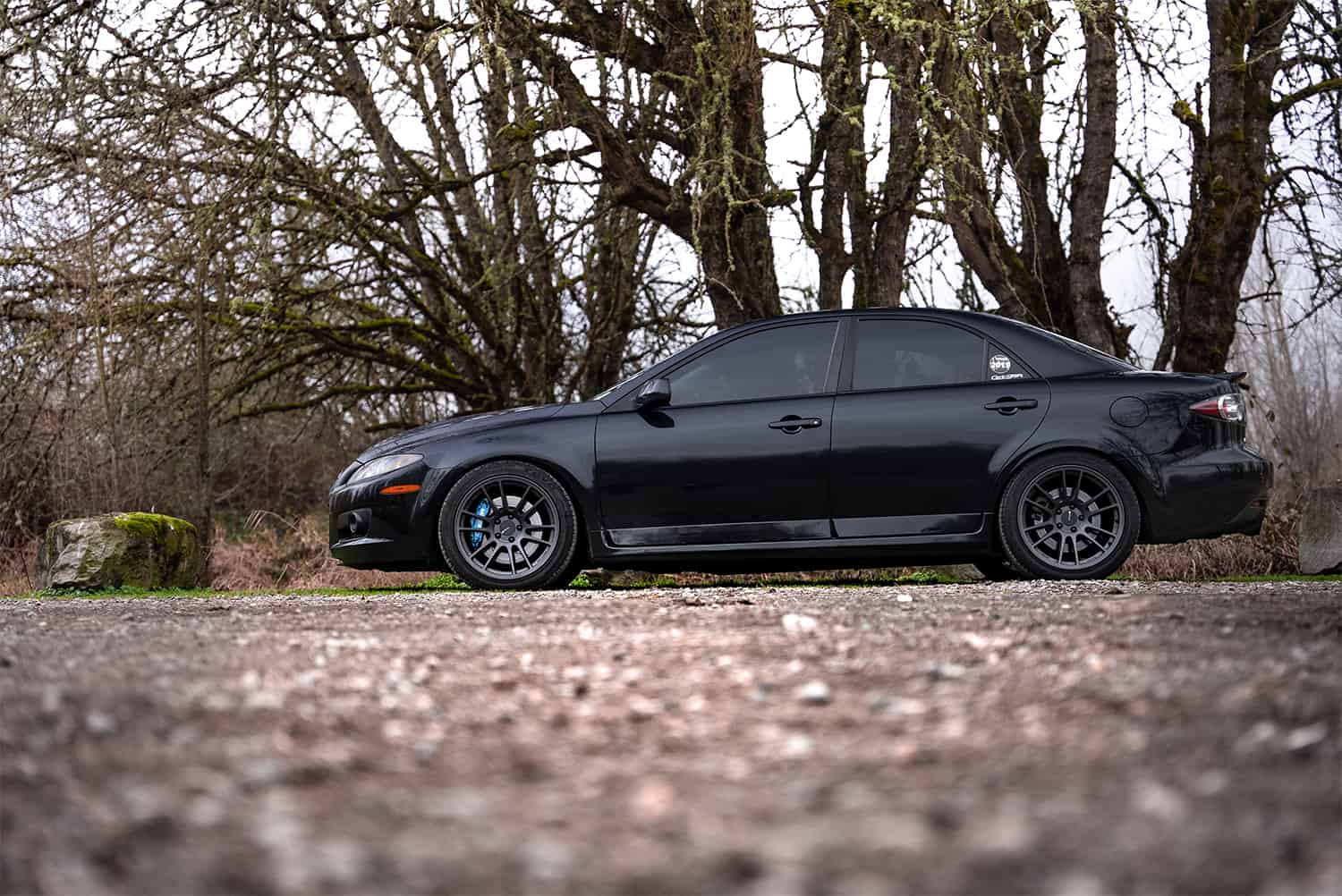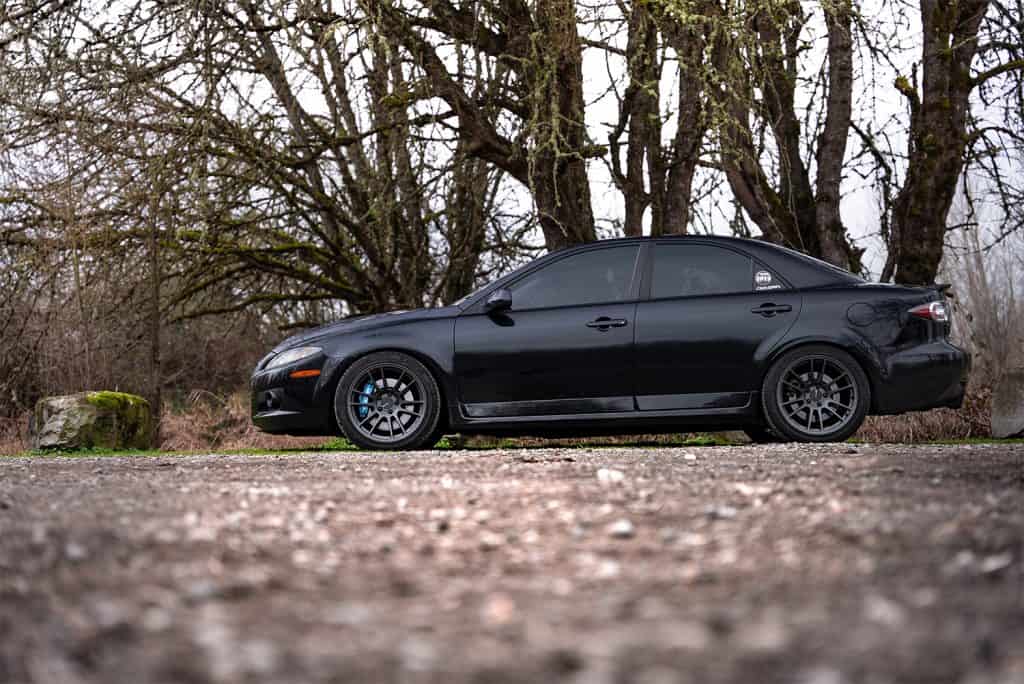 For more information about the CorkSport Adjustable Rear Camber Arms, check the listing here!