Looking for the next mod to turn your 4th GEN Mazda 3 into the hot hatch Mazda should have made? We are proud to introduce the CorkSport Performance Coilover Kit for 2019+ Mazda 3 and Mazda 3 Turbo. Drastically improve the handling and looks of your GEN4 with stiffer spring rates, damping adjustability, front camber adjustability, and lowered ride height. We went back to the drawing board and created a completely new coilover kit design that shares no similarities with our older coilovers! Read on for full details.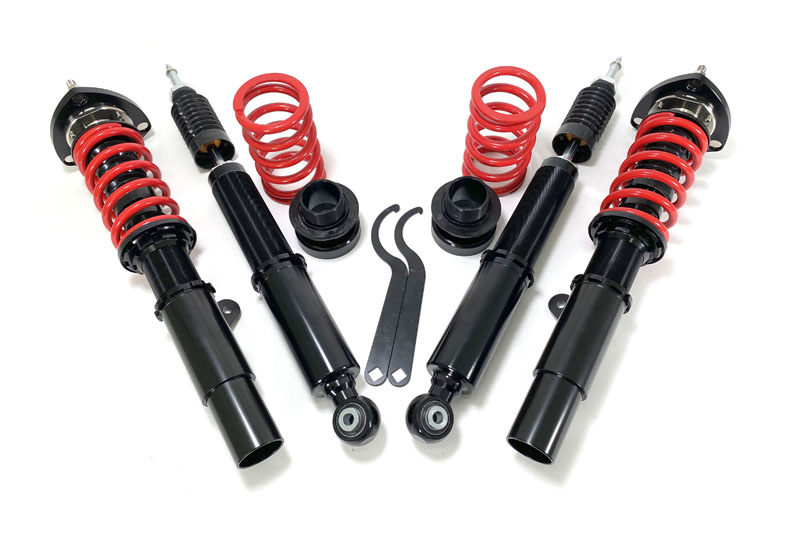 The CorkSport coilover kit uses a 5K front spring and 7K rear spring (~280lb/in. and ~392lb/in.) for optimum balance of ride and handling. We went through extensive testing to ensure the springs bring stiff enough rates for novice autocross and track handling, yet soft enough rates for the daily commute. These spring rates have a larger increase in the rear than in the front. This helps to reduce understeer and bring the handling closer to neutral. This also keeps the car having a natural frequency of the rear suspension slightly higher than the rear. This matches OEM specs and ensures great driver feedback and comfort. You can even go for the optional Swift Springs for some added special sauce!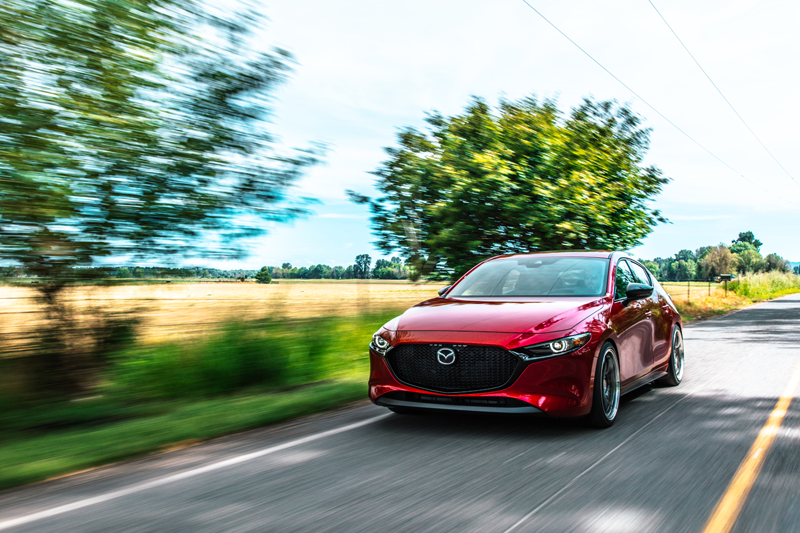 Paired with the 5K and 7K springs are a set of 30-way adjustable dampers. The damping was carefully chosen to match our spring rates and to provide a wide adjustment range for a variety of vehicle uses and personal preferences. A car on max soft damping has a sportier ride than OEM but is still perfectly comfortable on the daily commute. A car on max stiff damping has a much more active feel that offers great driver feedback when attacking a backroad or when on track. We find most people end up somewhere in the middle, with 10 clicks from full soft being our recommended starting point.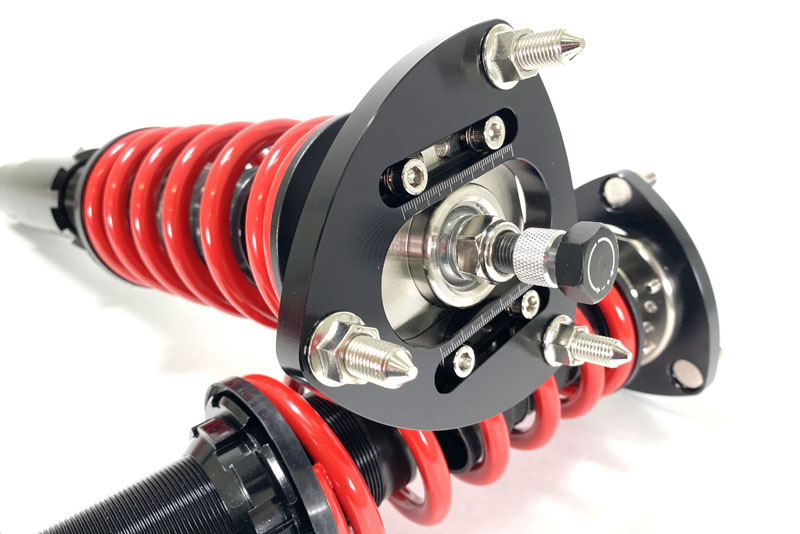 While the CS coilover kit is focused on handling improvement, it does add a noticeable appearance boost. At maximum low, the CS coilover kit is ~2.25" lower than OEM. There is ~2.75" of adjustability in the front and ~1.5" of adjustability in the rear. This puts the maximum high adjustment at ~0.5" higher than OEM in the front and ~0.75" lower than OEM in the rear. So if you prefer a more subtle drop for an OEM+ look we've got you covered! Lowering the ride height isn't all about appearance though, it does make for a lower center of gravity for reduced body roll and increased driver confidence.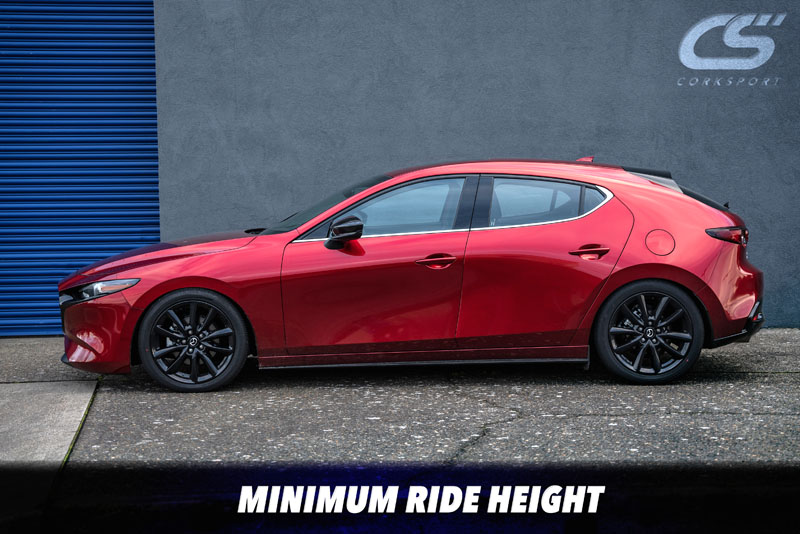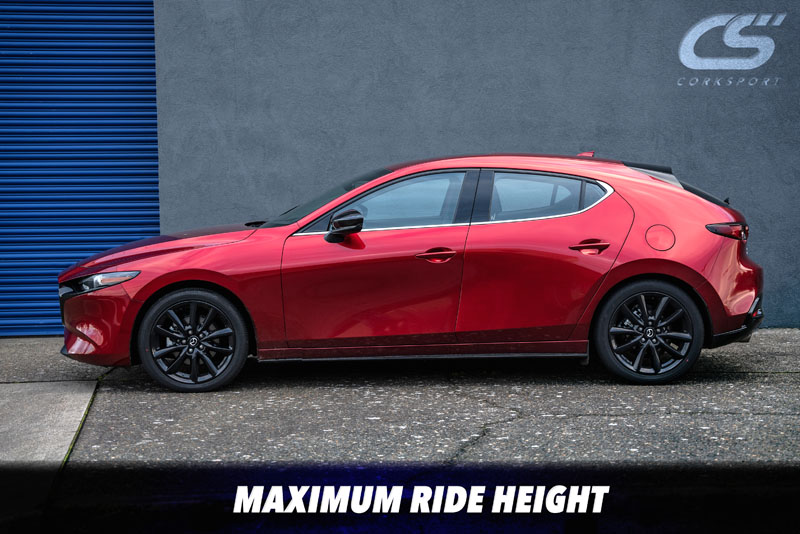 The CorkSport coilovers are an easy direct bolt-in for your Mazda 3, with no permanent modifications or special tools required. They can be installed in just a few hours using the full-color CS installation instructions and included hardware. You can be sure the installation with last as all components in the kit are made from corrosion-resistant materials and/or coated to keep the rust away. All aluminum comes anodized while all steel parts are powder coated for years of reliable performance!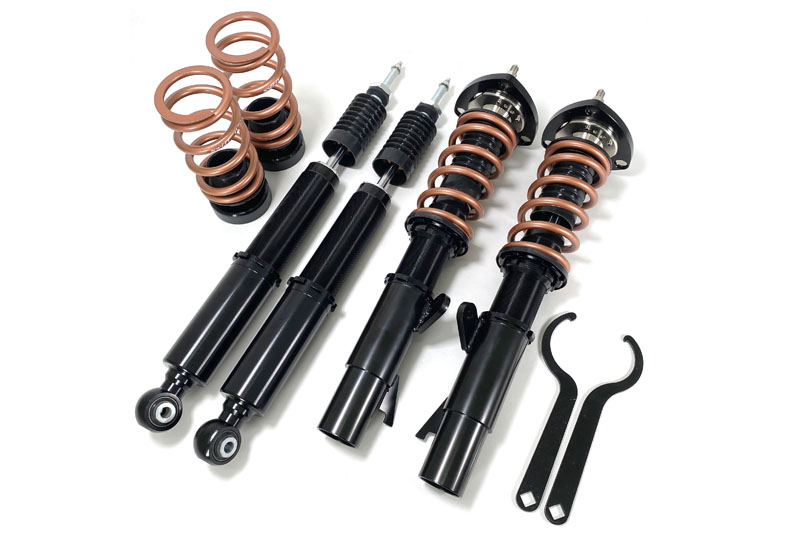 If you're looking to transform the look and handling of your 4th GEN Mazda 3, look no further than the CorkSport Coilover Kit! Check out the product listing HERE for more pictures and be sure to give us a call if you have any further questions!
Connect with us:
You May Also Like: