Love your new Mazda 3 but find yourself missing some excitement? Already have our Short Ram Intake and out Strut Tower Bar? CS has come to help. We are proud to announce the CorkSport Axle Back Exhaust for 2019+ Mazda 3 & CX-30!
Help your engine breathe!
Add some much-needed volume to your 4th GEN and help the engine breathe while doing so. It's a great balance of growl under hard acceleration, yet quiet while cruising, plus you get a nice visual boost to the back of your ride. Read on for full details, and be sure to check out the product video for sound clips! (Mazda3 pictured below is OE ride height. If you are looking for more low, check out our 4th Gen Mazda 3 Lowering Springs!)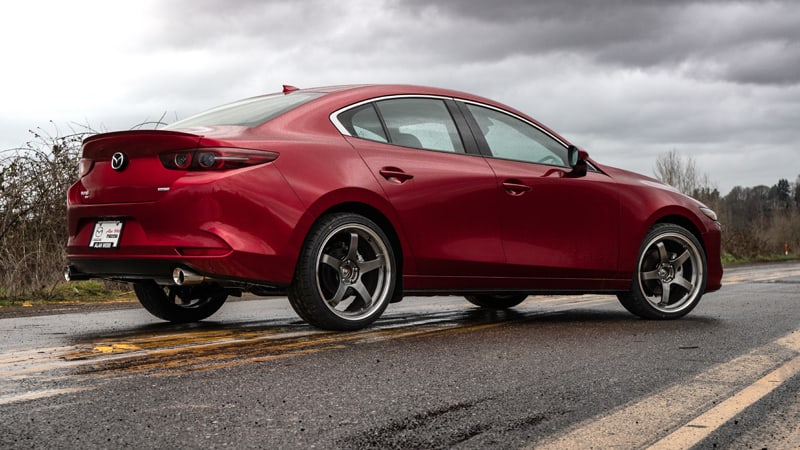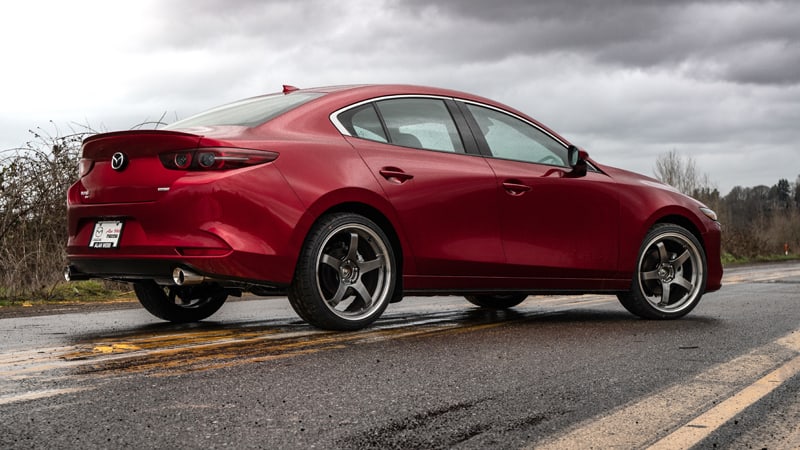 The CorkSport ABE replaces the restrictive OEM muffler section with high flowing, mandrel bent 304 stainless steel piping and a pass-through resonator. This allows for a great sound that is just loud enough to make your backroads journey fun without ruining your daily commute.
Stay Up-to-date with CorkSport
---
A deep and great sound
The tone is deep with some nice growl to it that you'll love to hear. Due to the unique, offset inlet flange, we ended up going with the single asymmetrical resonator for the best tone combined with drone elimination. We tested multiple resonator combinations before determining the single long resonator was the best setup.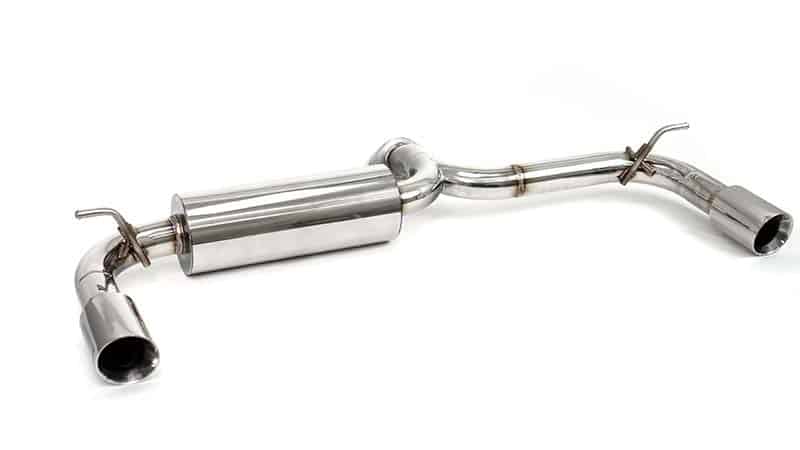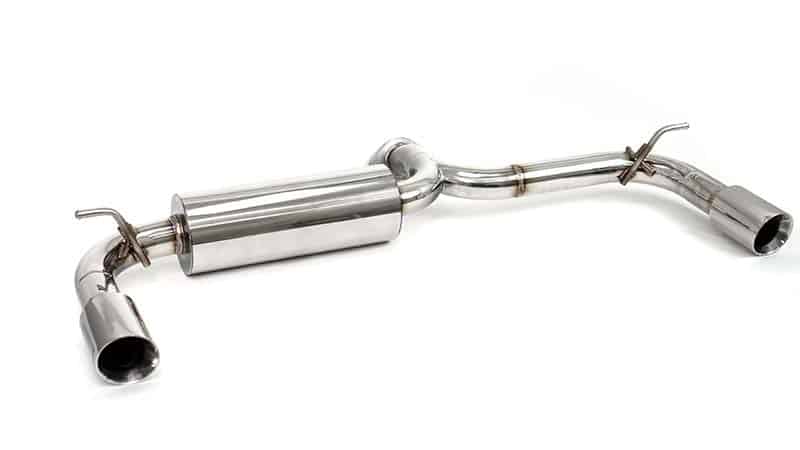 The sound was not our only focus, however. We've increased the piping diameter to minimize flow restrictions in the exhaust. The piping diameter was increased from the OEM of 50-55mm (depending on where you measure) to 63.5mm (2.50 inch). The OEM muffler section has a lot of twists, turns, and flow restrictions to quiet down your Sky-G. The free-flowing resonator eliminates this flow restriction, and when combined with the larger piping, lets the 2.5 breathe better.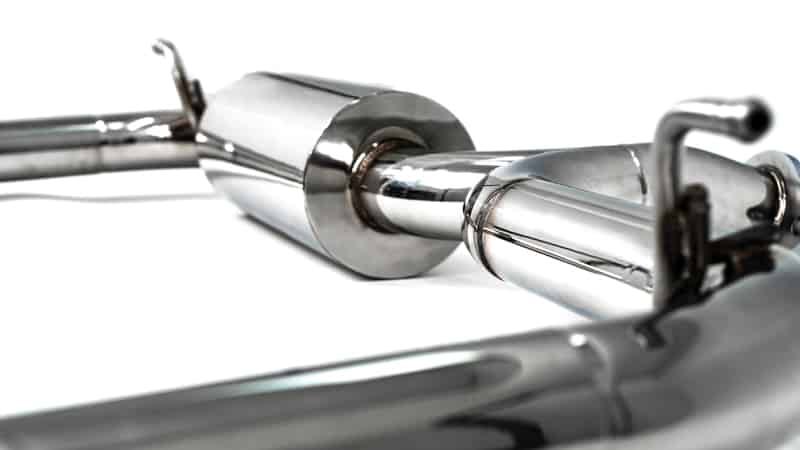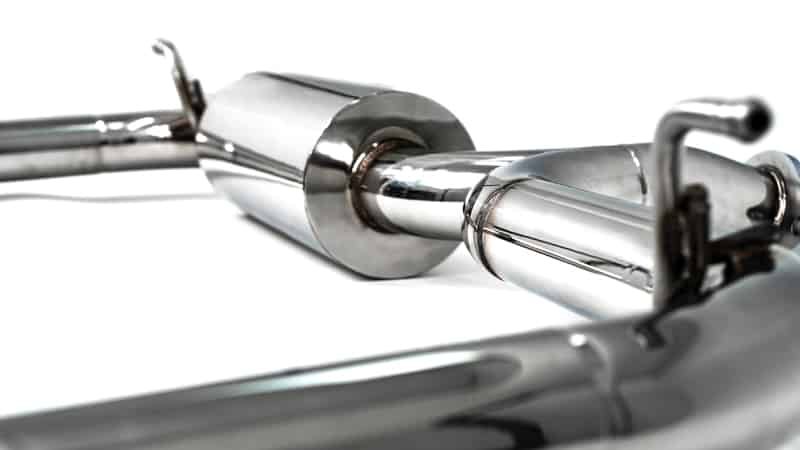 The sound and performance also come with a visual gain. Exhaust tips are increased in size up to 90mm to better fill in the bumper cutouts of the BP Mazda 3. Each tip is dual wall construction that uses a rotated slant cut design. This helps the tips follow the curve of the bumper just like the OEM tips. Each tip is finished off with a laser engraved CorkSport name badge for a nice detail.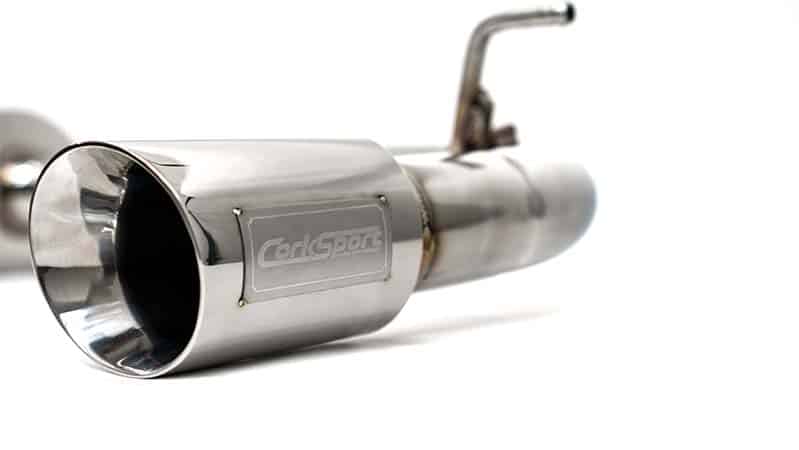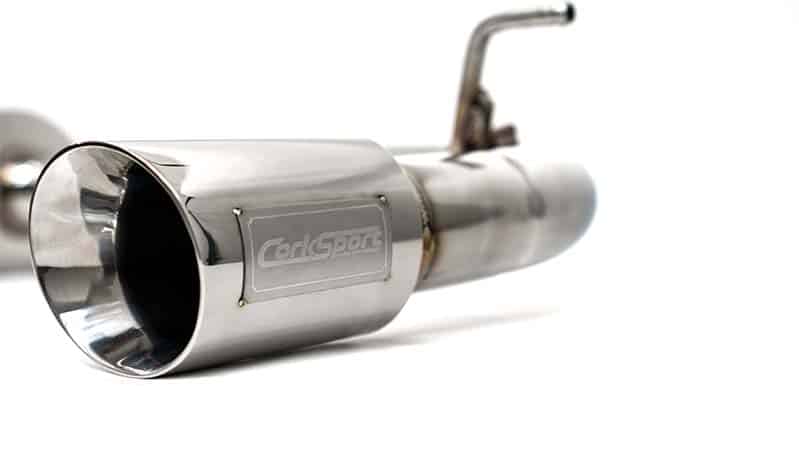 The GEN4 Mazda 3 exhaust also allowed us to bring in a feature we have never had before adjustable tip length. Each tip is attached using a slip fitting and exhaust band clamp to provide secure and exhaust-leak-free performance.
Three different tip length options
This slip fitting gives you up to 10mm of length adjustment to really dial in the look you're going for. That is not even the best part though! We are offering three different tip length options for you all to choose from: Mazda 3 Hatchback, Hatchback w/Appearance Kit, Sedan, and CX-30.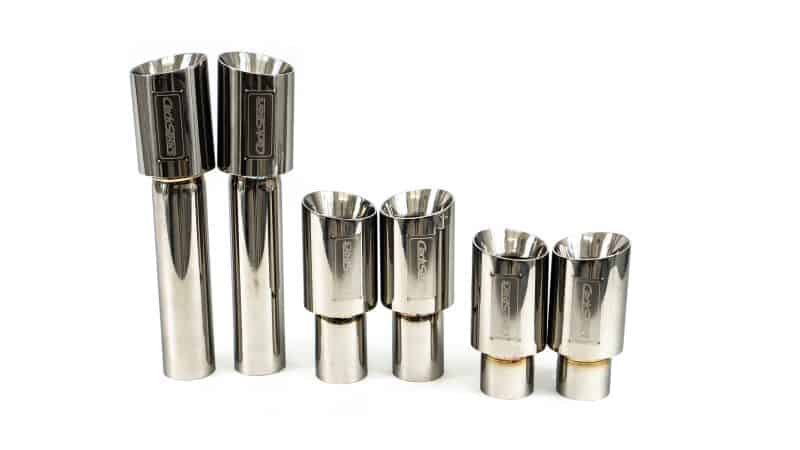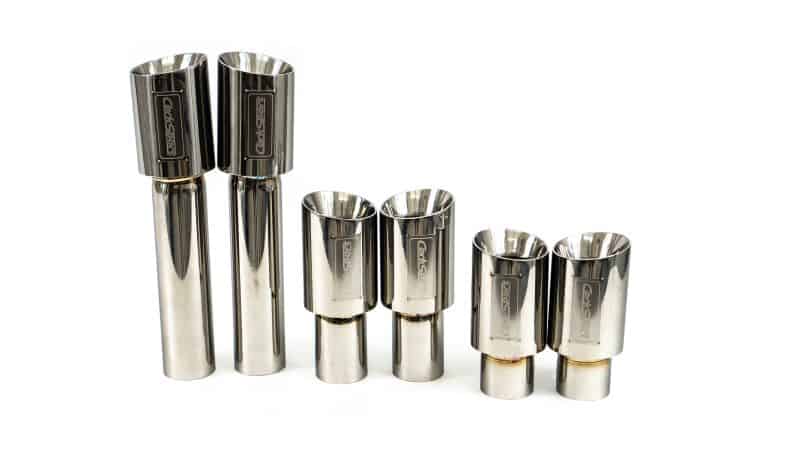 The sedan tip option is the longest in order to fit the longer rear end of the sedan models. While not intended you could put these on a hatchback if you're into the "blast pipe" look.
Adjustable tip lengths
The Hatchback W/Appearance Kit tip option is the medium length tip. These are intended for hatchbacks equipped with Mazda's factory Appearance Package and are also the optimal length for the CX-30. This offers an aggressive look to match the aggressive nature of the Mazda Aero Kit. These tips can also be used on a non-aero kit hatch, however, they would stick out too far for most people's taste.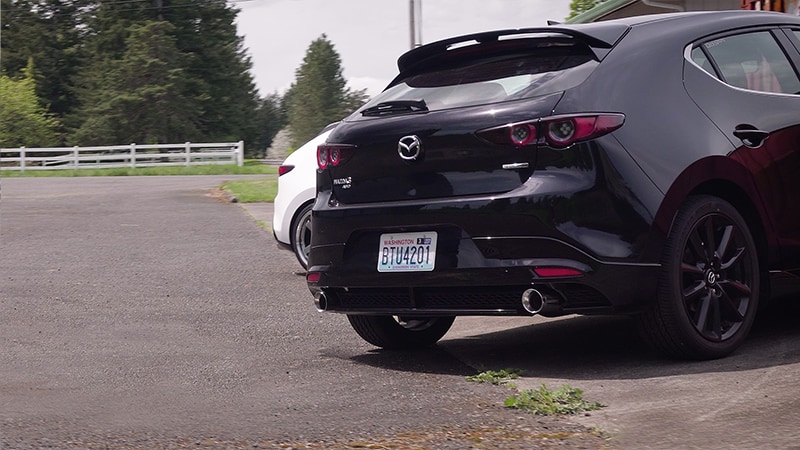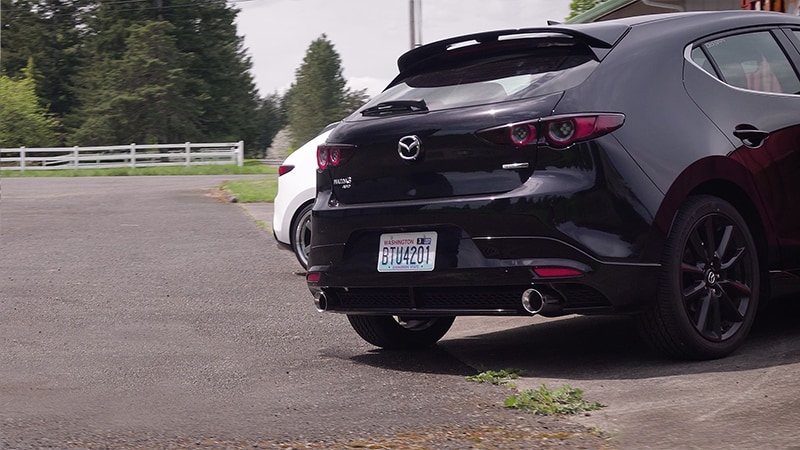 The Hatchback without the Aero Kit tip option is the shortest option and is intended for regular hatchbacks without the Mazda Aero Kit. You can also run these tips on hatches with the aero kit if you're going for a more conservative look, but they tend to disappear in the bumper skirt.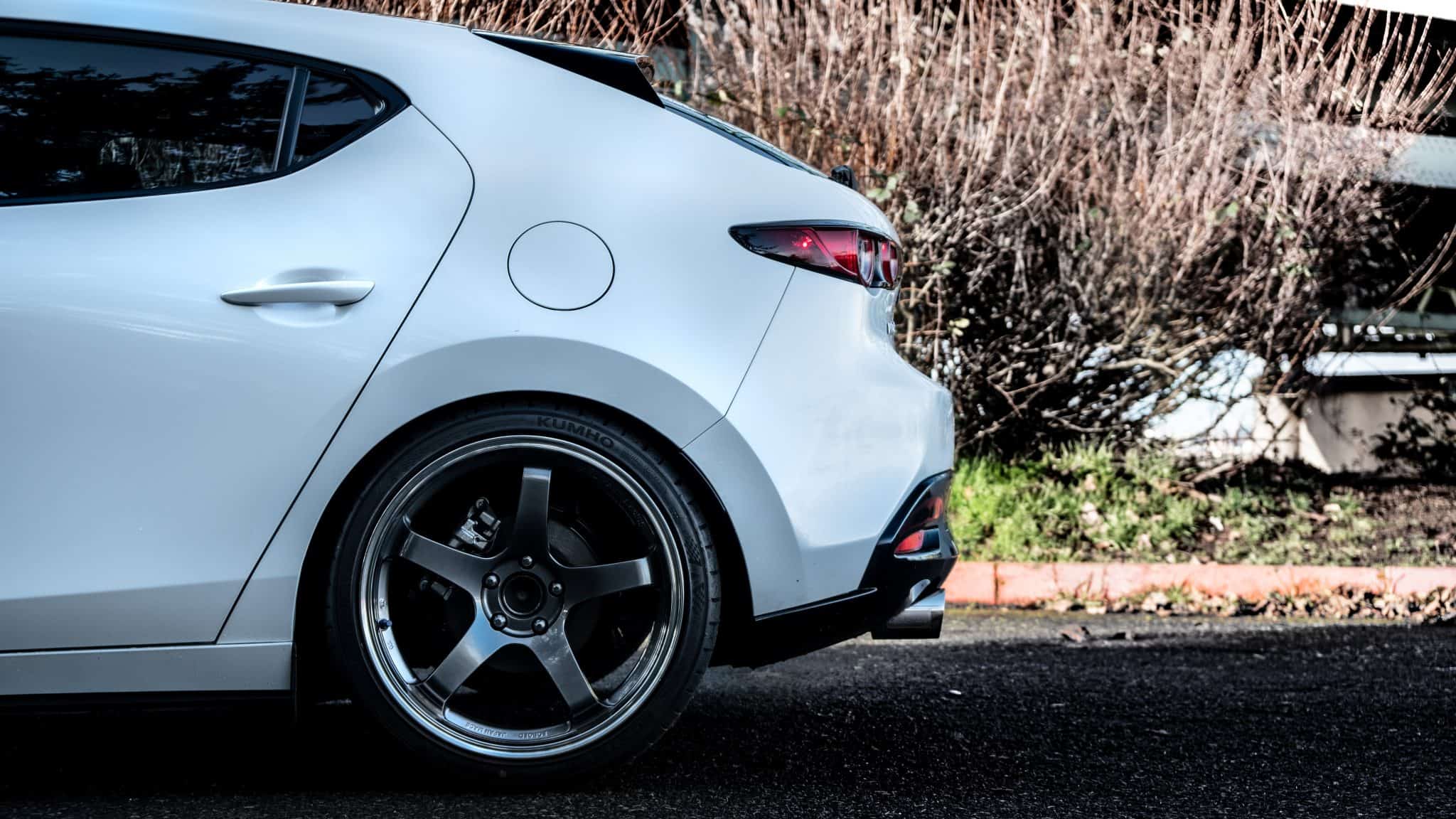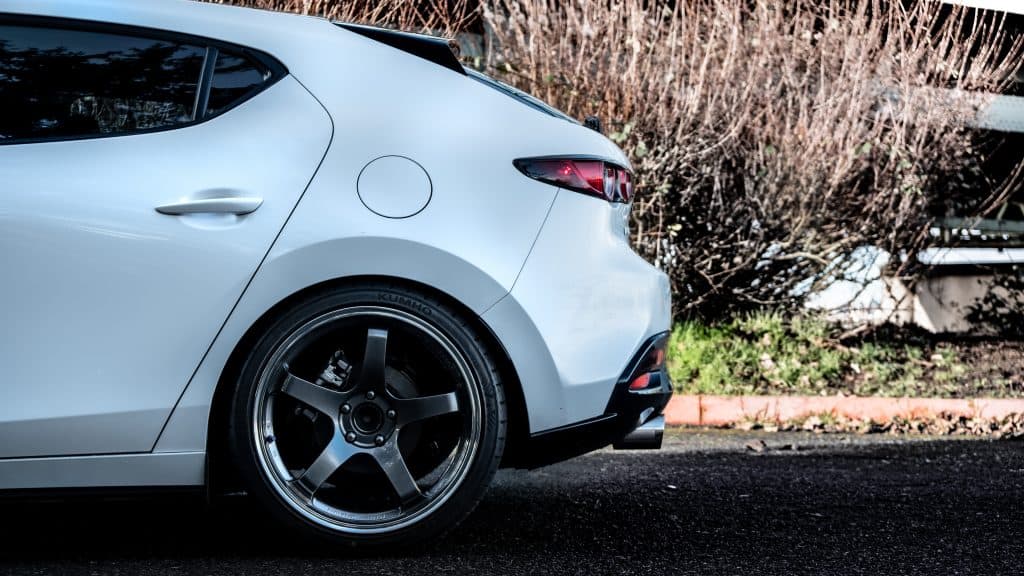 Made entirely from polished 304 stainless steel
As usual, each CorkSport 2019+ Mazda 3 axle-back exhaust system is made entirely from polished 304 stainless steel for the best in appearance and corrosion resistance. Each joint is TIG welded for strength while the inlet flange is laser cut to ensure a perfect fit. Each exhaust comes with all hardware needed for install, including exhaust clamps for the tips. You also get full color installation instructions and support for any installation questions you may have.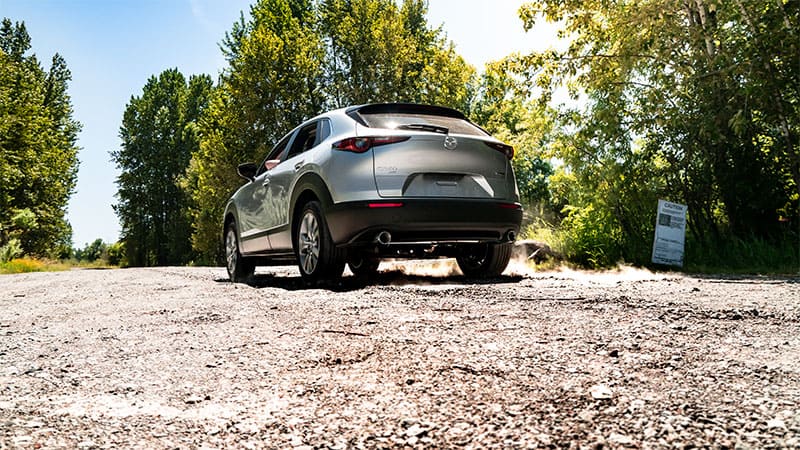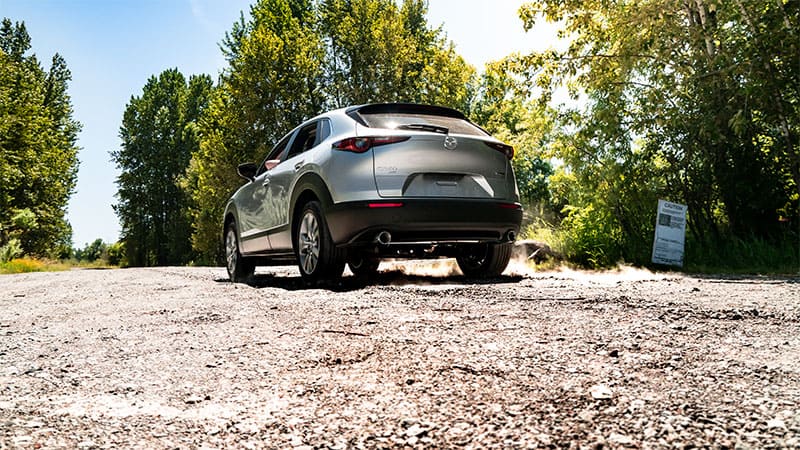 We strongly encourage you to visit the product listing for more pictures and to check out the product video for sound and video clips. This exhaust is fantastic, especially for a daily driver. Let us know what you think, and share other 4th GEN parts you want to see.
Check out the full Mazda 3 Cat Back Exhaust for more performance.
Connect with us
You may also like
Summary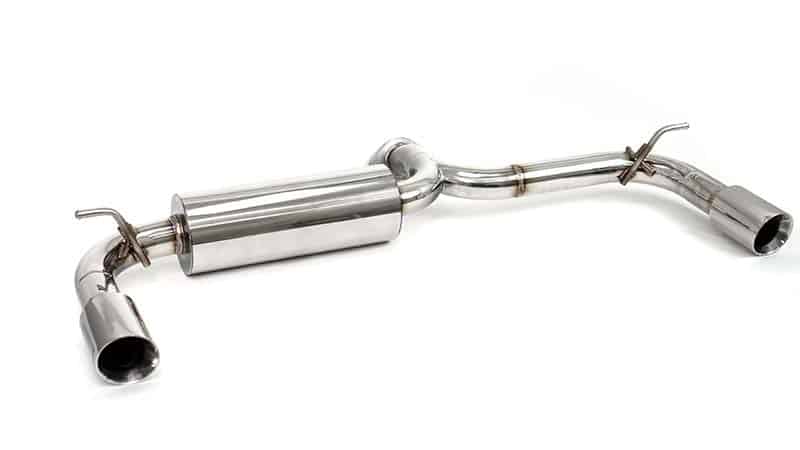 Article Name
Mazda 3 Exhaust, Axle Back Exhaust for 2019+ Mazda 3 & CX-30
Description
Add some much-needed volume to your 4th GEN and help the engine breathe while doing so. It's a great balance of growl under hard acceleration, yet quiet while cruising, plus you get a nice visual boost to the back of your ride. Read on for full details, and be sure to check out the product video for sound clips! (Mazda3 pictured below is OE ride height. If you are looking for more low, check out our 4th Gen Mazda 3 Lowering Springs!)
Author
Publisher Name
Publisher Logo