We are back with another product release for you CX-5 owners! Say hello to the CorkSport Aluminum Skid Plate for 2017+ Mazda CX-5. Using our tried and true 11 gauge aluminum construction and 2-piece design, the CS skid plate adds some much needed protection to the underside of your CX5. Whether you use your CX-5 for camping, extra snow protection, or as a slammed show car, the CorkSport skid tray is a perfect fit for your build along with our axle-back exhaust! Read on for full details!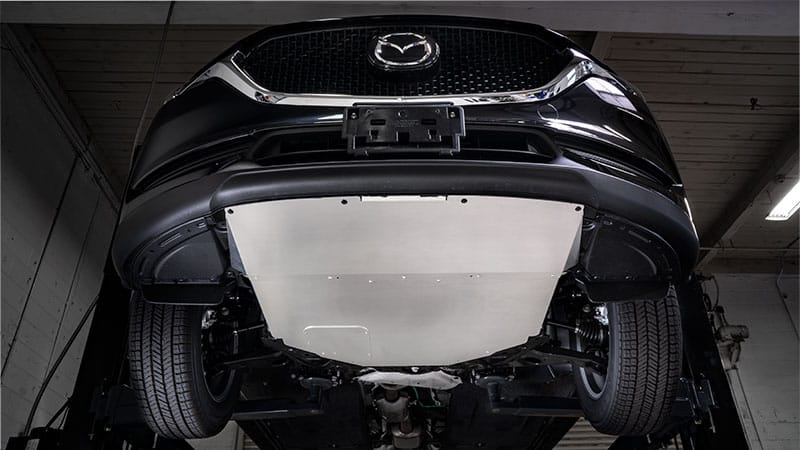 The OEM splash shield does a good job at its intended purpose: to smooth the air under your car for efficiency and keep your engine bay components dry. Any impact from road debris, rocks, or even a pesky speed bump though can easily crack or tear off your plastic splash shield leaving you without any protection.
The CS skid tray will offer better protection for your engine
The CorkSport Skid Plate replaces the easily broken OEM unit with a full aluminum skid tray that can take a beating. We've used and abused these skid trays at the track (and some off-track excursions…) on our Mazda 3's over the years and they have proven themselves to be sturdy, even withstanding the stresses of the 25 hours of Thunderhill! The CS skid tray will offer better protection for your engine so you can be less worried about your CX-5 when you take it camping on rocky forest roads, up to the mountain through snow & ice, or slam it and take it to shows.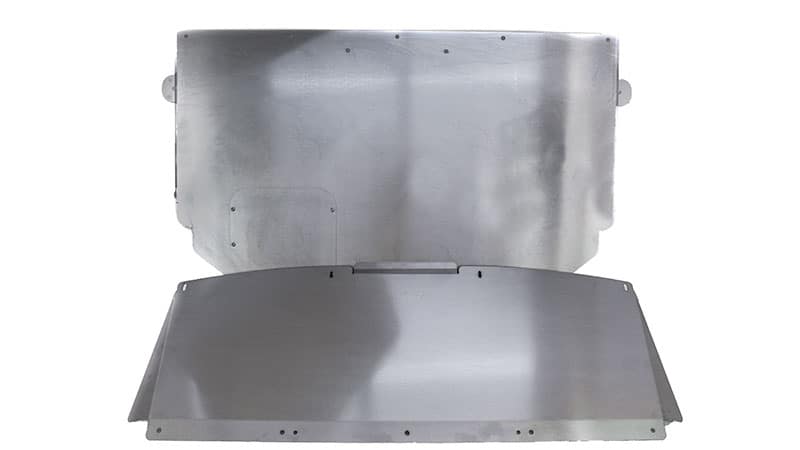 To offer the best experience possible for you all, we have carefully CAD designed the CX-5 skid plate to mount directly in place of the OEM splash shield. This means no drilling, cutting, trimming, or headaches during the hour or less install. We kept the OEM style 2-piece design for further easy installation plus, the bonus of adjustability for minor variation vehicle to vehicle and cheaper shipping! Finally, there is an oil access cover just like OEM that you can move out of the way to easily change your oil and filter.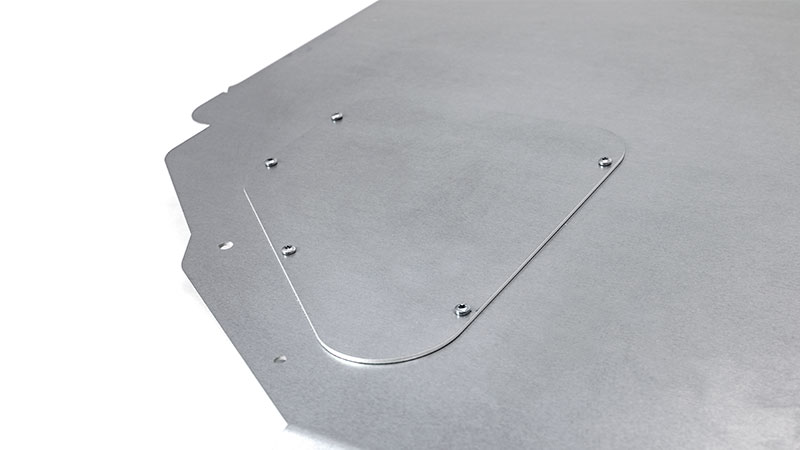 Each CorkSport CX-5 skid tray is made from laser-cut and precision formed 5052 aluminum. This ensures a consistent product for each of you that will stand the test of time and the elements. Included with each kit is all the extra hardware needed for installation.
Stainless steel button head bolts that provide great corrosion resistance and won't snag
This includes stainless steel button head bolts that fasten the skid tray to the vehicle. These provide great corrosion resistance and won't snag as easily as a traditional hex head bolt. We also include Torx screws for the oil access cover. This style of screw prevents the head from stripping after repeated oil changes which are typical with a traditional Phillips head screw.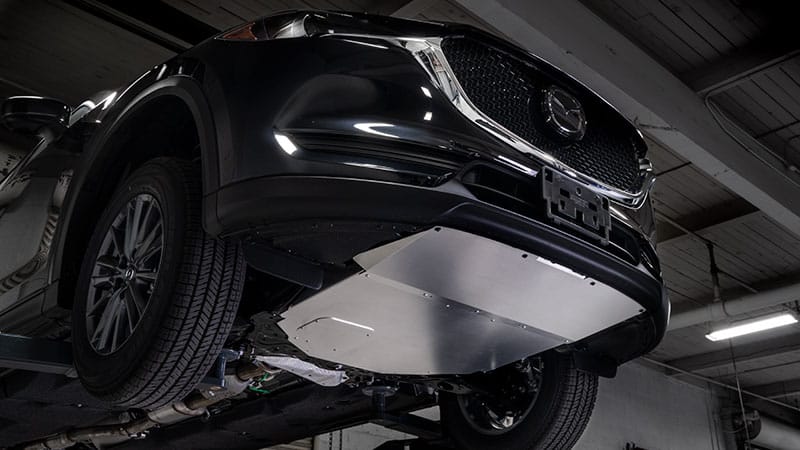 If you're looking to add some protection to the underbody of your 2017+ CX-5, look no further than the CorkSport Aluminum Skid Tray! Be sure to check out the product listing for more images and don't hesitate to call us with any questions.
CorkSport