CorkSport is proud to announce the new and improved Version 2.0 Lowering Springs for the 2007 – 2013 Mazdaspeed 3.  While the changes are subtle, it never hurts to go back and refine a product that is so well loved by the community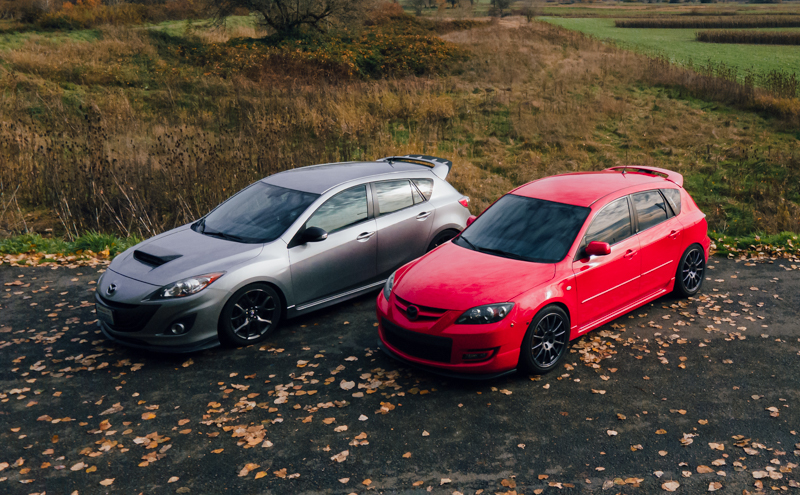 When designing performance lowering springs we want to find the right balance in performance, comfort, and style. When done right performance springs can make a huge improvement in the vehicle's overall driving experience. That is our goal at CorkSport HQ.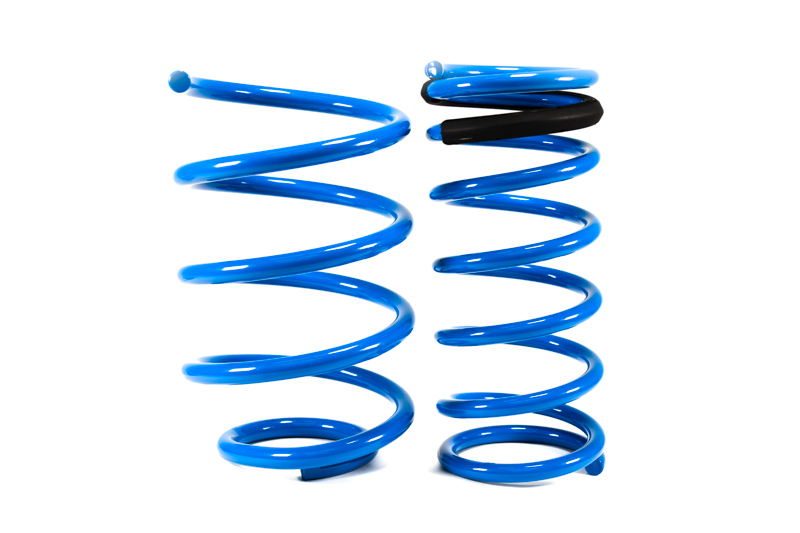 The CorkSport V2.0 springs are very similar to the V1.0 with a ride height drop of approximately 1.1" front and 1.2" rear. This is a fairly aggressive drop, but does cooperate with the stock struts after a bit of bump stop trimming. That is all clearly laid out step-by-step in the included installation instructions.
Now ride height isn't everything. While it looks great, it also needs to perform great. The CorkSport Sport Springs have specific spring rates so that they perform and feel great for the spirited and daily driven Mazdaspeed 3.
Up front the spring rate is a linear 3.5K and the rear is a linear 4.5K. We specifically design the springs with a higher rear spring rate to help the vehicle understeer vs oversteer characteristics and maintain a proper suspension frequency so your Speed feel solid and planted through the curves and over road imperfections.
Overall, the car is going to feel more lively and connected to the road, giving you more feedback and control to enjoy your Mazdaspeed 3.
You probably also notice a new color! Yes, our new V2.0 are now blue via a durable and corrosion resistant powder coat finish.
Thanks for checking out the new CorkSport Lowering Springs for the Mazdaspeed 3.  If you have any questions you connect with us via Facebook, Email or give us a call; we'd love to help.