We're back with another product for SkyActiv 2.5T owners that a lot of you have requested after getting your CorkSport SRI. Introducing the CorkSport Heat Shield for 2018+ Mazda 6 Turbo, 2019+ Mazda CX-5 Turbo, and 2016+ Mazda CX-9! Cool down your intake air temps in two ways: by blocking heat from the engine bay and by using the OEM ducting to draw in fresh air. This allows your turbo system to breathe just a bit easier, especially during hot days or if you're stuck sitting in traffic. Plus, it makes the CS SRI look like a factory option performance part!
Read on for full details and be sure to give us a call if you have any questions!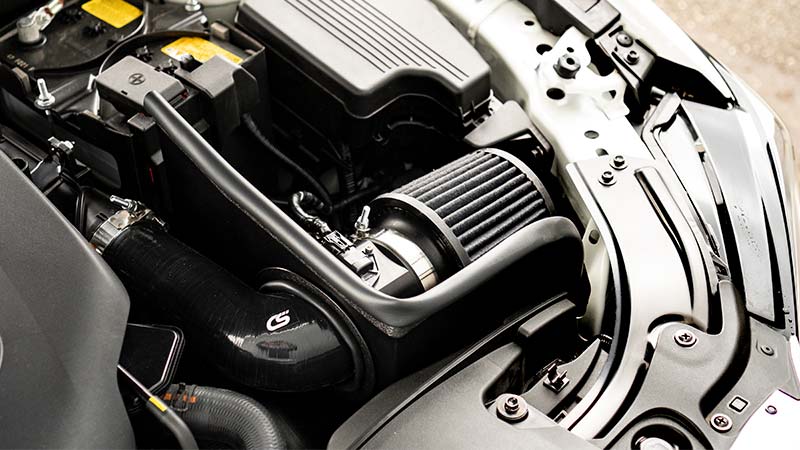 Stay Up-to-date with CorkSport
---
We really focused on keeping cool air around the filter with the CorkSport SkyActiv 2.5T heat shield. The shield was carefully designed to seal the intake off from as much engine bay heat as possible. This meant a complicated 2 piece design that is riveted together. We also designed the shield to work with the OEM air ducting. This directs cool outside air to the filter, further reducing intake air temps. The shield is also left open to the area in front of the tire, underneath the headlight. We found that this area gets some fresh air during driving as well, further keeping air temps down.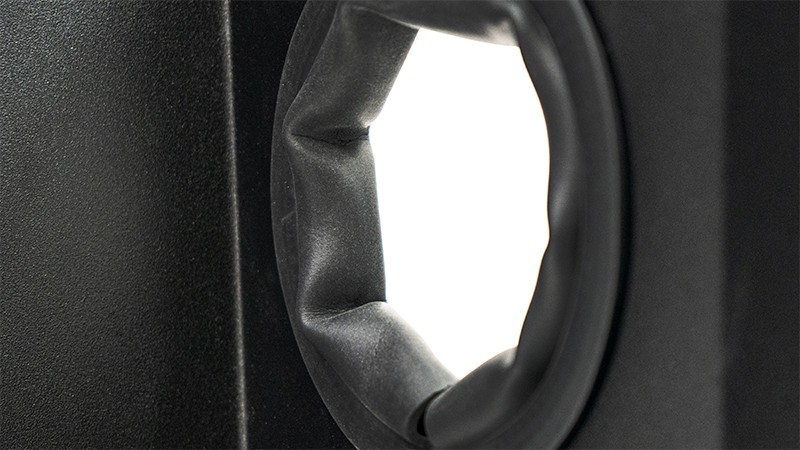 Now what benefits does cooler air offer? The basic generalization is that since cooler air is denser than warmer air, your engine can ingest more air per cycle, and make more power. When a car is turbocharged though, this gets a little more complicated as you have a turbo that compresses and heats up your intake air and then an intercooler that cools down the boosted air before even getting to the engine. What that means is that the "colder air will make more power" generalization may not hold true, especially with how advanced modern turbocharged vehicles have become. What colder intake air does offer you is a less stress on your turbo system. Colder air means your turbo does not have to work as hard to flow the same amount of air at the same boost pressure. In addition, colder intake air can translate to slightly cooler air exiting your turbo and heading to your intercooler, taking some stress off the intercooler as well.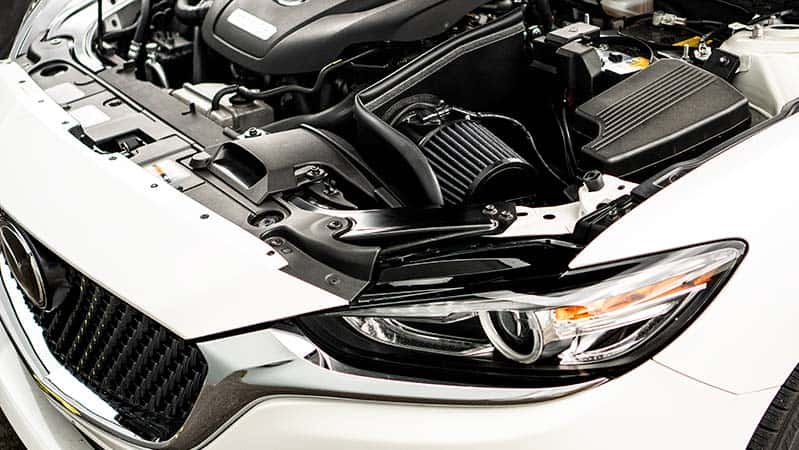 Enough theory, let's talk results! In both daily driving testing and in torture testing on the dyno, we found decreased intake air temps with the CorkSport Heat Shield installed. When cruising or when it's cold outside, we were actually surprised at the low intake temps of the CS SRI alone—there's actually a surprising amount of fresh air that gets into the engine bay. Where the heat shield really comes into its own is when sitting stationary or driving on a very hot day. That's when we saw our biggest improvements in intake air temp.
While we did not see any notable changes to horsepower, our torture testing on the dyno really shows what a worst case scenario would look like for intake temps. Check out the graph below that compares the CS SRI alone vs. the CS SRI and heat shield combo. This is a little exaggerated due to decreased airflow on the dyno but is similar to what your engine could see when sitting in traffic on a hot day, then accelerating back up to speed.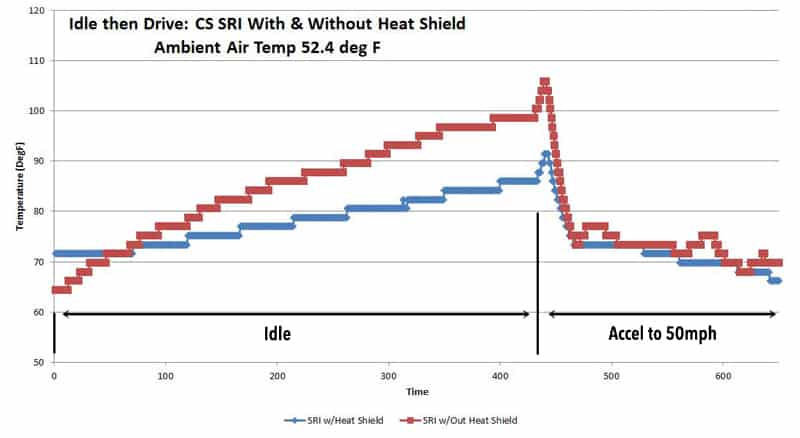 The CorkSport Heat Shield is made from laser cut and precision formed carbon steel. We chose carbon steel for great strength and lower heat transfer than aluminum. For corrosion resistance, the heat shield is finished off with wrinkle black powdercoating. This coating also gives the heatshield a great look that helps it blend in with the rest of the engine bay and make the intake system look like a factory performance part! The two sections of the shield are attached together using stainless steel rivets for a great look and long lasting strength. Lastly we include rubber edge seal to keep as much heat out as possible, and to prevent any vibration or unwanted noise.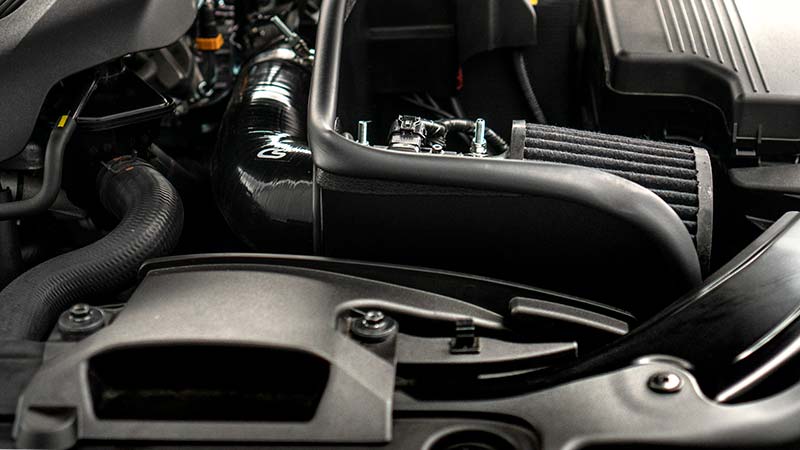 If you're looking for the next mod your Sky 2.5T or have been holding off on the CS SRI until there was some heat protection, check out the new CorkSport Heat Shield. We are even offering a package deal! If you purchase the heatshield and SRI together you will save $20.
For early adopters of the CS SRI, we have not forgotten about you! We are also offering the same $20 discount on the heatshield for a short time. When placing your order, enter coupon code heatshield20, and in the customer notes, enter your original SRI order number. BAM – $20 Savings!
Finally, we've got some new silicone colors coming for the CS SRI! They aren't quite here yet but if you're looking to add a splash of color in your engine bay, wait just a bit longer! That's all for now, be sure to check out the product listing for more images of the heat shield and give us a call if you have questions!
---
Connect with us