We love the look and feel of the CorkSport Mazdaspeed steering wheels and thought we would throw some love to the Miata guys. Designed to inspire confidence during aggressive driving while improving day to day comfort, this steering wheel is a complete package and will complement your other CorkSport Performance Upgrades.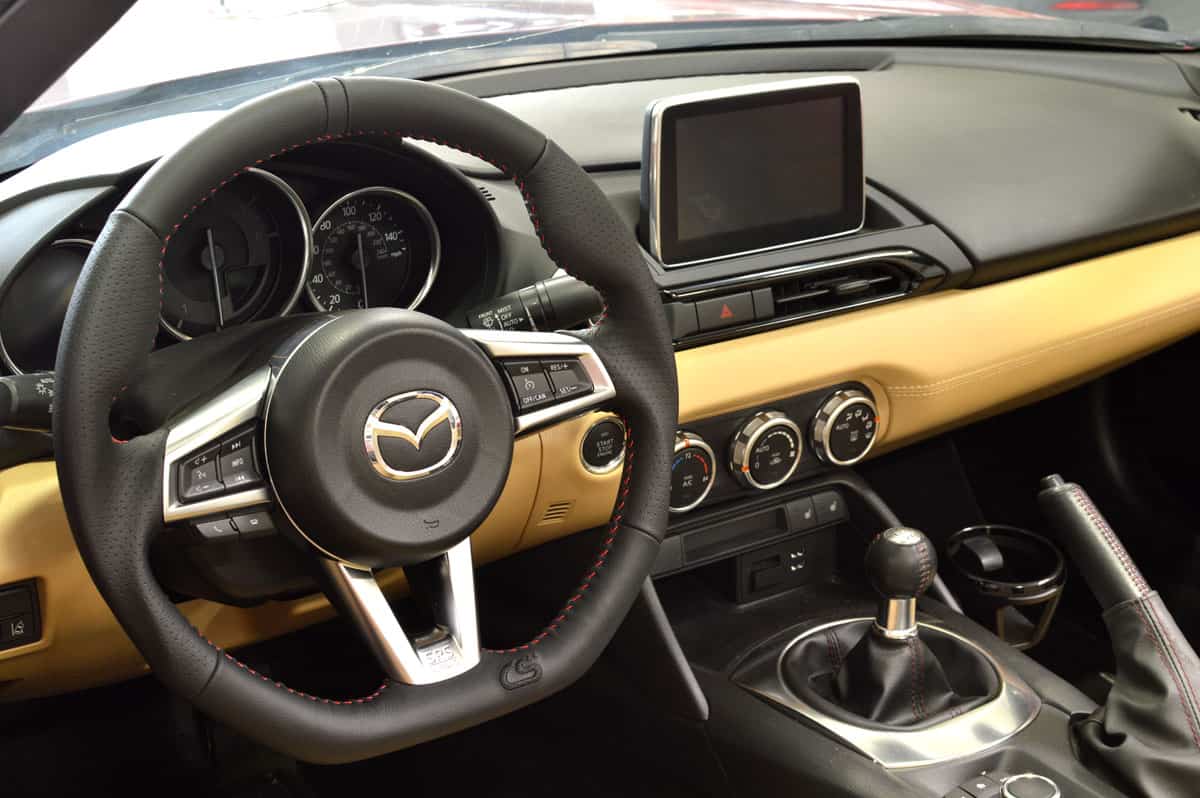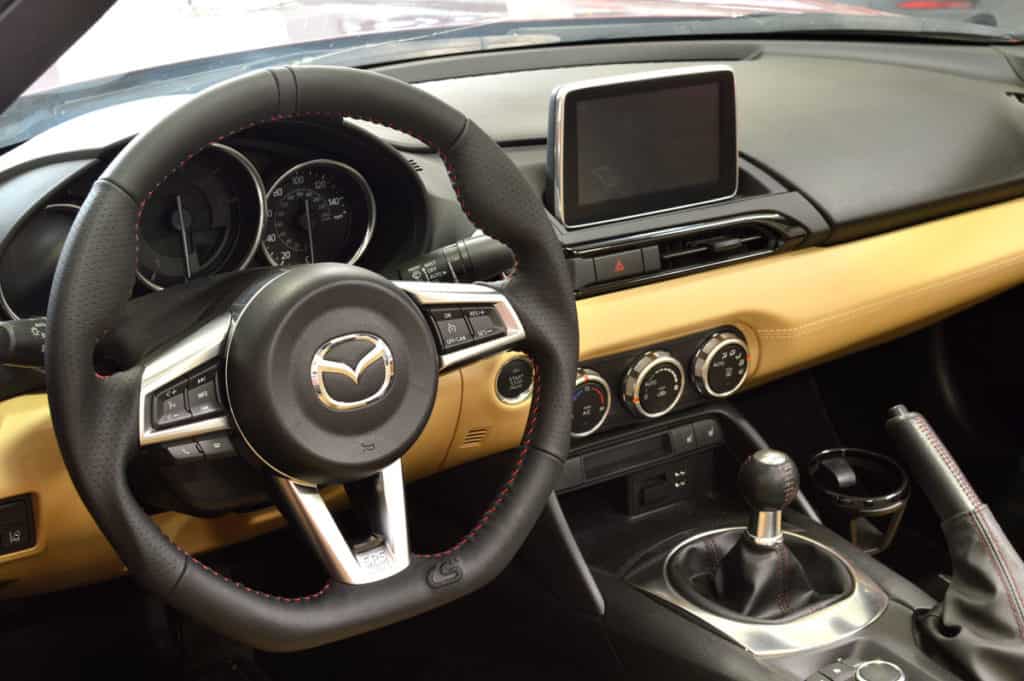 The CorkSport Steering wheel is a direct OE replacement as it retains all trim, buttons, airbag, and even paddle shifters for automatic models. It's also a perfect fit for all ND Miata models (yes even those of you with a RF). Check out the image below, it shows exactly what you will get in the box (right) next to an assembled performance steering wheel (left). Once you remove your OE wheel you just need to transfer all of the trim and accessories and you're ready to install.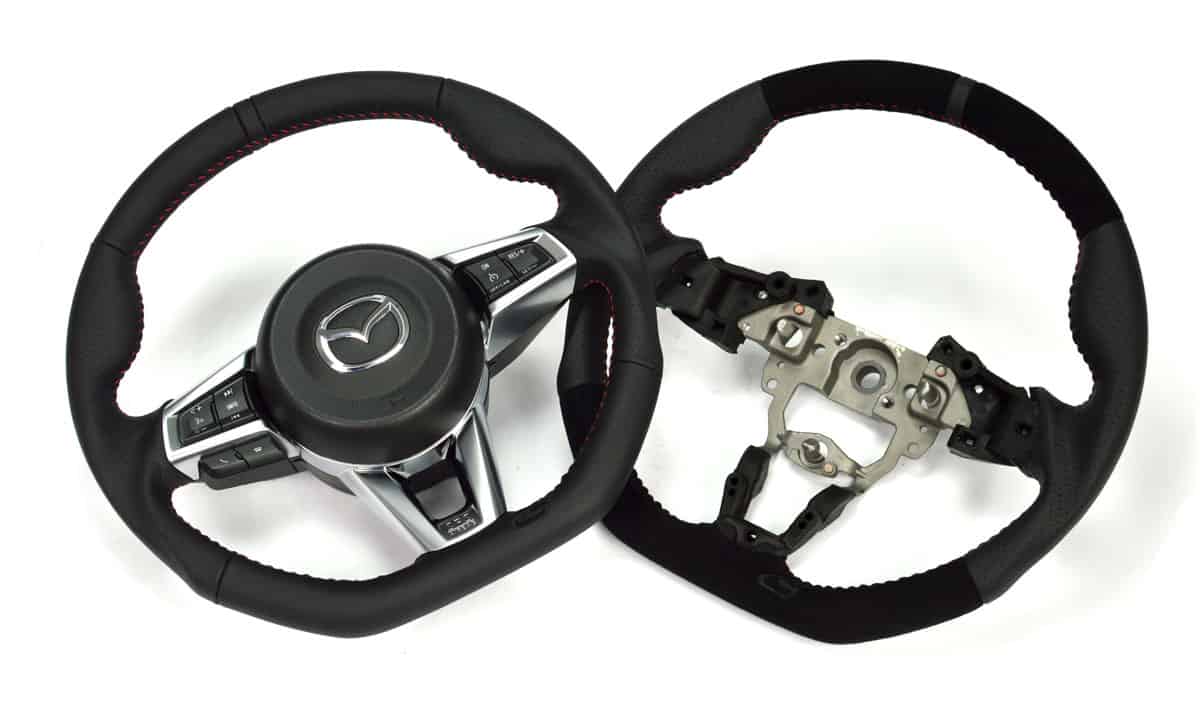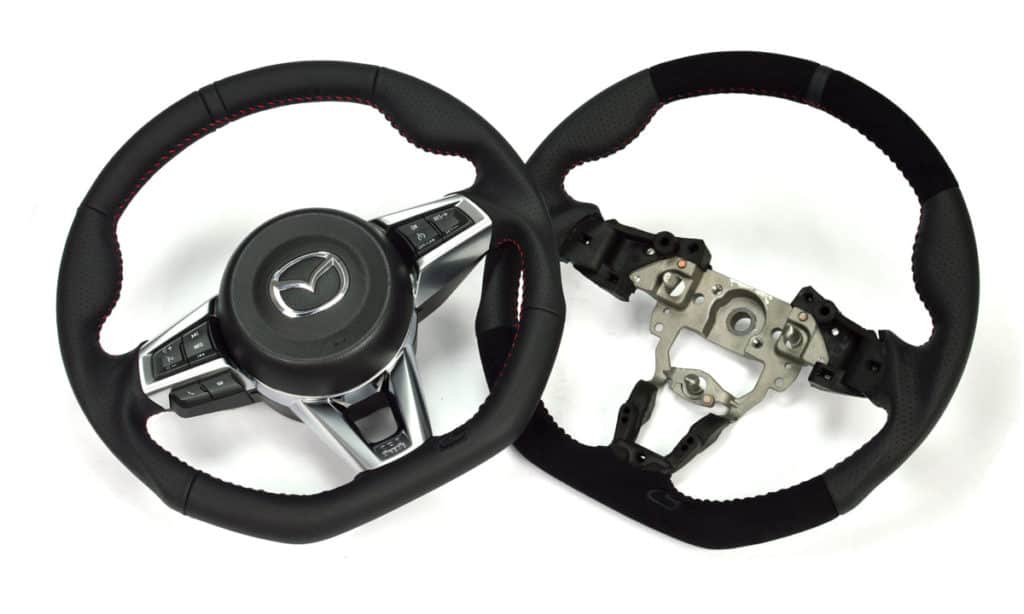 In designing the wheel we knew we wanted performance without sacrificing comfort. Let's face it, the steering wheel is the one thing you are (hopefully) always touching while driving. We knew right away we wanted a thicker wheel as the stock one is awkwardly thin. We increased thickness without increasing the overall diameter of the wheel.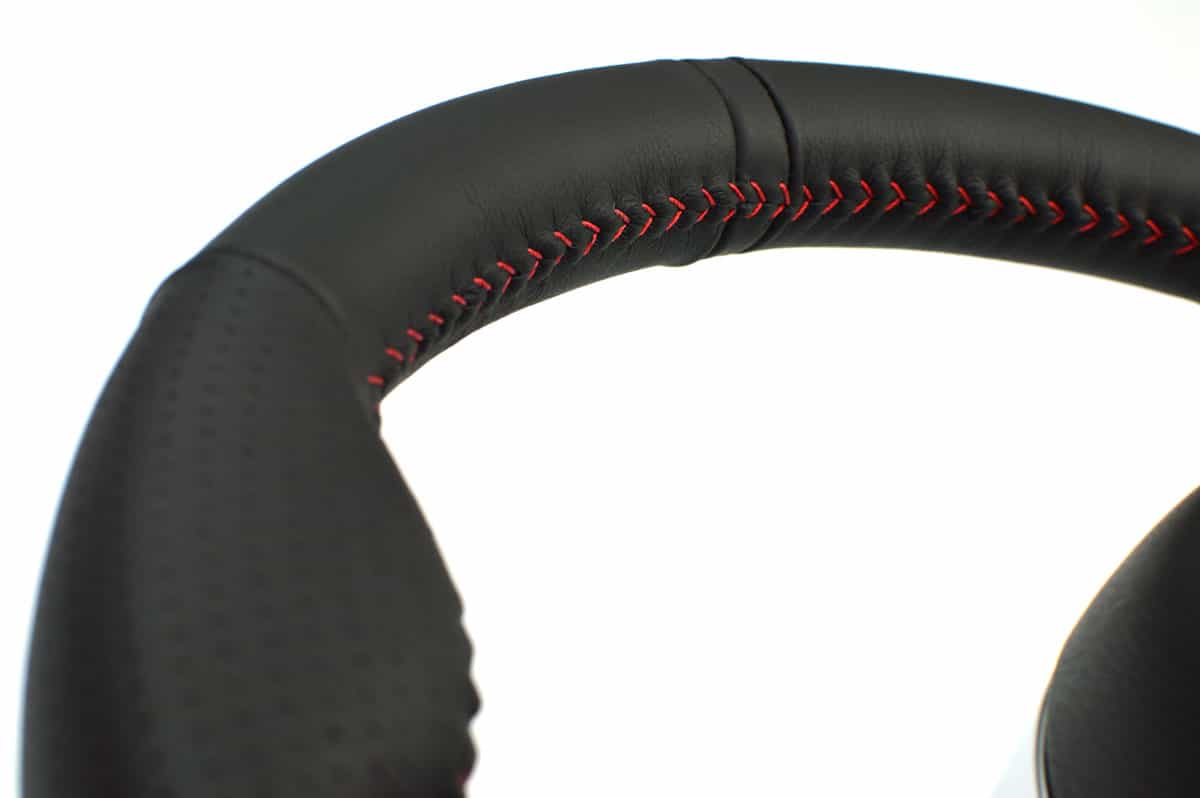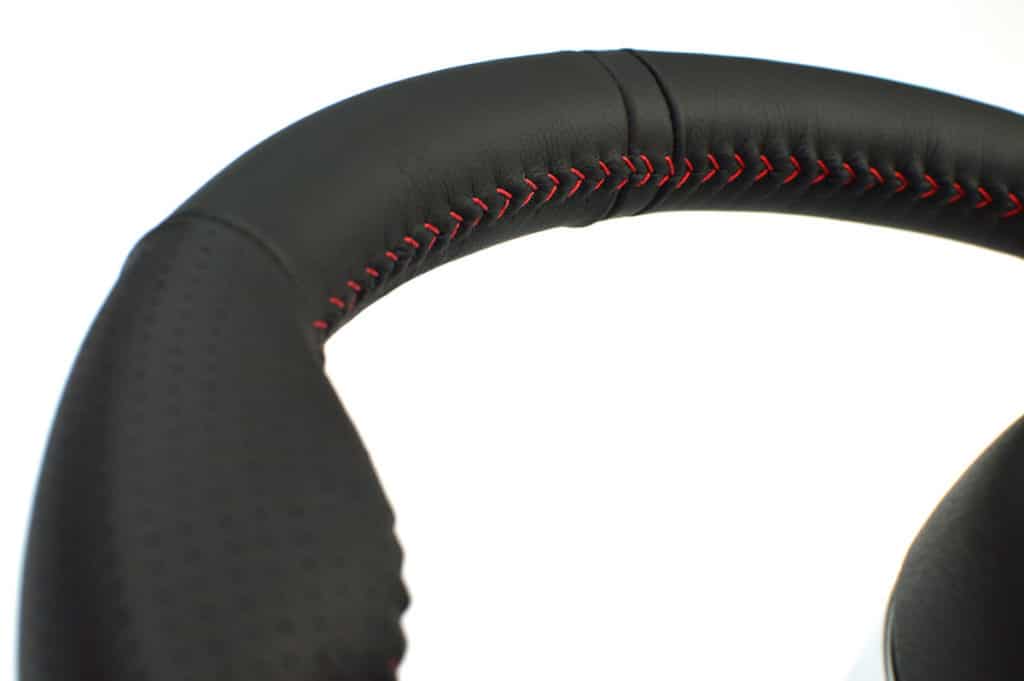 The flat bottom of the wheel makes it easier to get in and out of the car, especially for those of us who barely fit in Miatas anyways. To further enhance the aggressive style we added a center stripe to the top of the wheel. Finally we carried over the deep thumb grooves from the CorkSport Mazdaspeed 3 steering wheels to really lock your hands in place during spirited driving.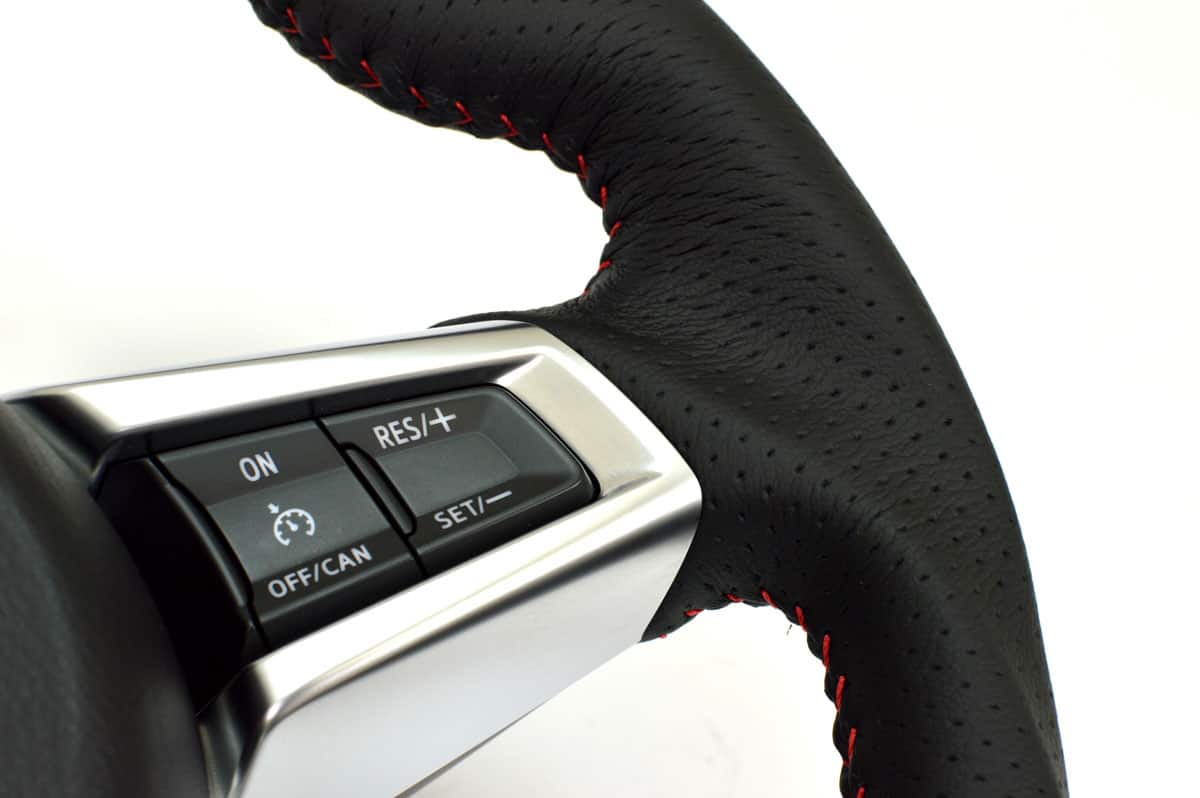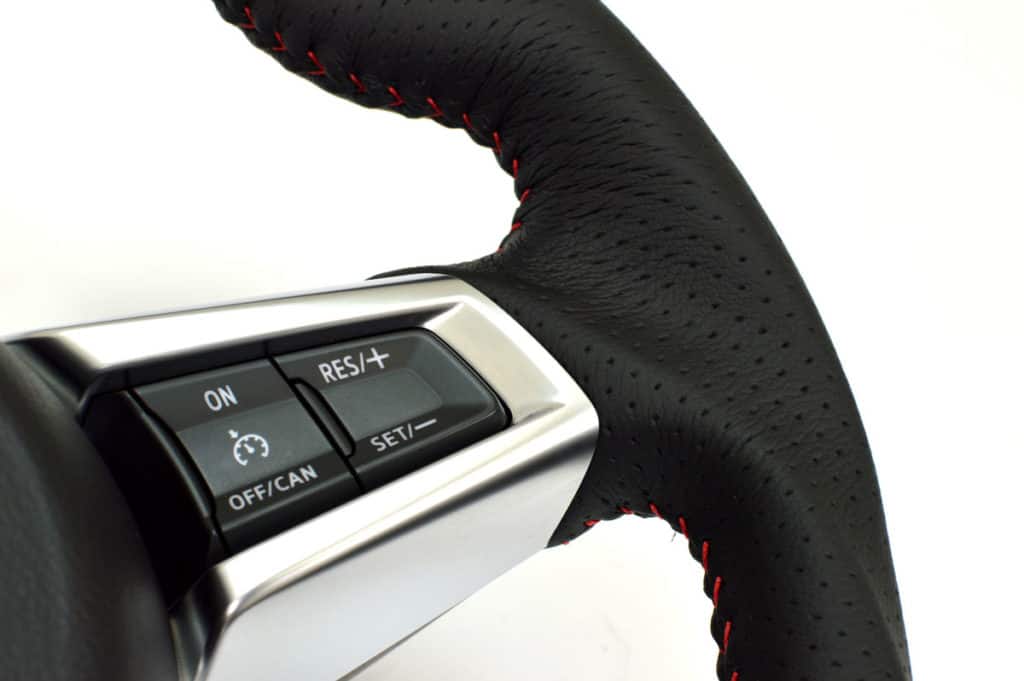 All of the features are wrapped up in plush black leather, with perforated leather on the high use areas to keep your hands cool. If that wasn't enough we've also added an option for alcantara inserts. Why?  Because Racecar!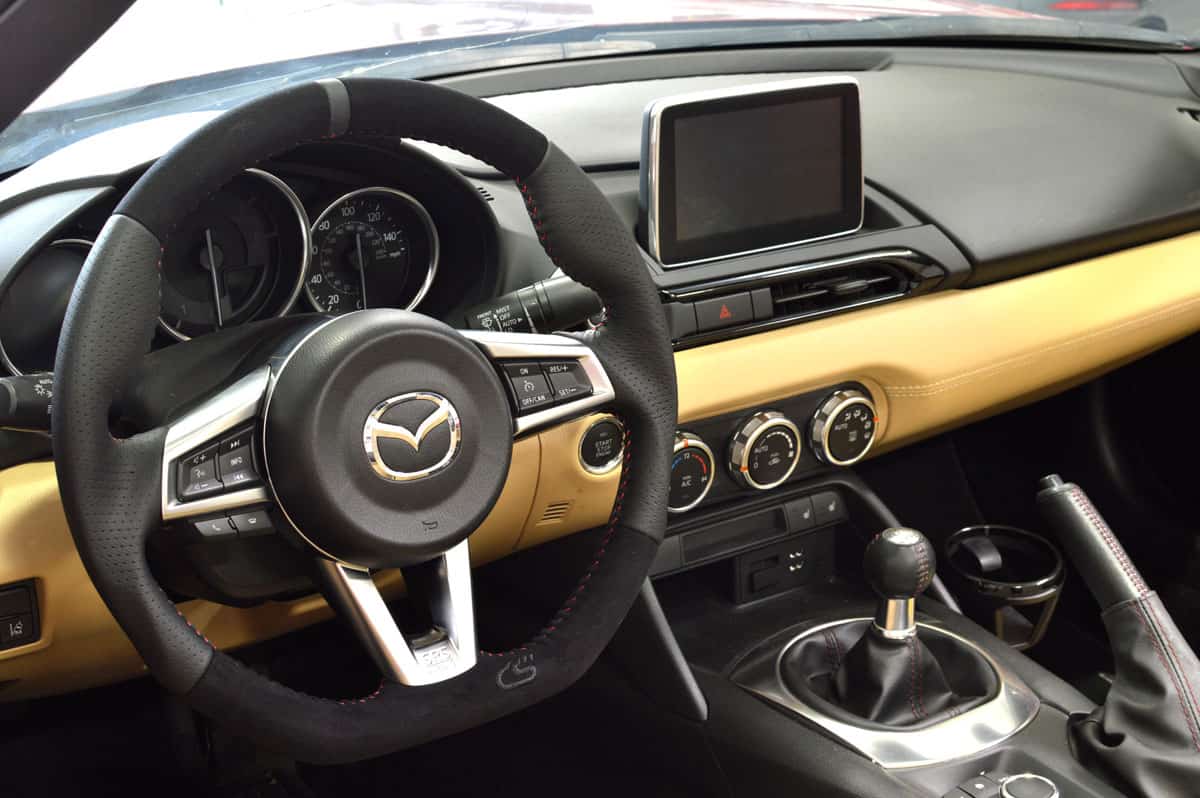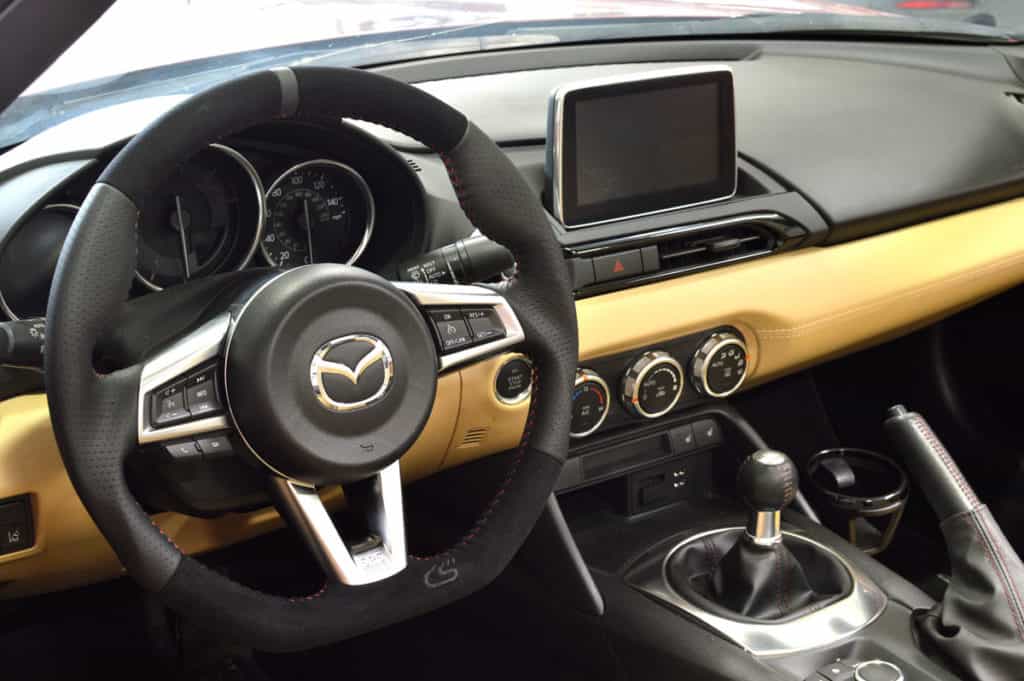 If you're looking for an easy mod that will upgrade the feel, comfort, and style of your ND Mx5 let the
CorkSport Steering Wheel
find a home in your interior.