We at CorkSport are happy to introduce the Sport Lowering Springs for 2018+ Mazda 6 equipped with the 2.5L turbocharged engine. We took a fresh approach to spring design to offer you the best combination of style, ride quality, and handling in a package that fits just like OEM. The new Mazda 6 looks great, but a functional drop gives it just what it needs to look even better. Combine this with the new handling characteristics and your MZ6 2.5T transforms from a fun grocery-getter to something you can actually enjoy on backroads.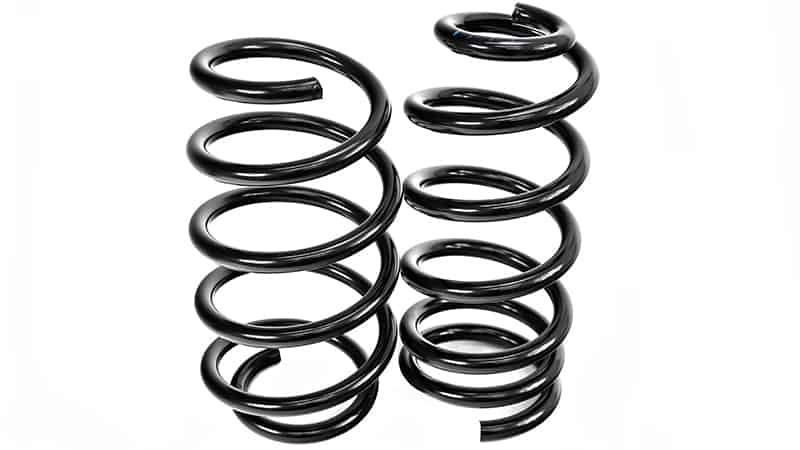 Mazda 6 Ride Height
Let's start off with the big one: ride height changes. These springs offer a conservative drop from the stock springs with about 1 inch lower in the front and about 0.75 inches lower in the rear. We chose this height as it offers a great new look without sacrificing any of the daily drivability of the Mazda6. This height clears the typical driveway with no issues, and retains plenty of suspension travel, even when fully loaded with 5 adults and weight in the trunk. Check out the image below for a direct comparison to a fully stock MZ6.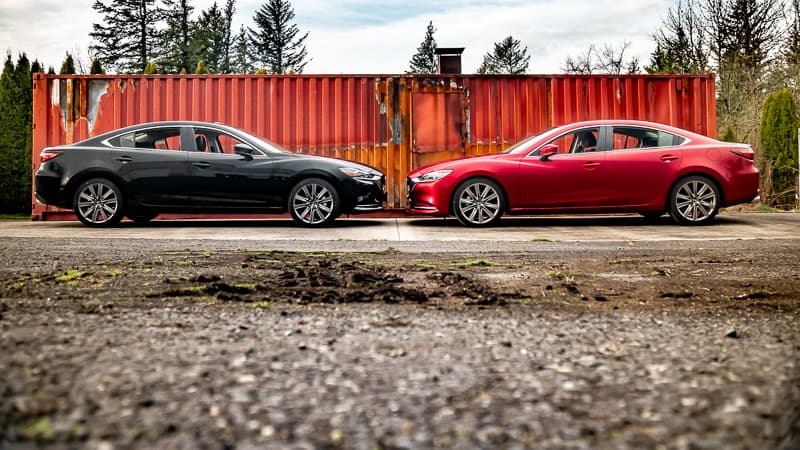 Improved Handling
The height drop will be noticed when you're outside the car, but the handling improvements will be apparent when driving. By lowering the center of gravity and stiffening the springs, body roll is reduced in corners, giving you extra confidence when attacking that backroad. In addition, we stiffened the rear springs more than the fronts, reducing understeer. By number, this meant 3.8K front springs (25% stiffer than OEM) and 7.3K rear springs (45% stiffer than OEM). Derrick, our resident racecar driver and Mazda 6 Turbo owner, loves the new setup.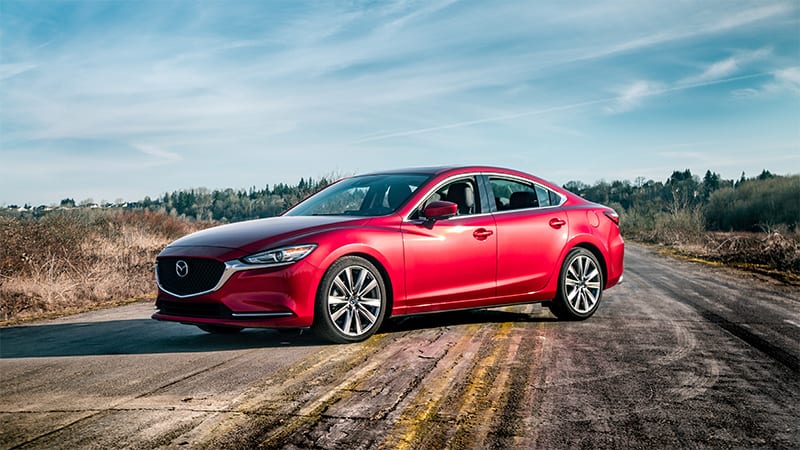 While this may sound like a big jump, they ride similarly to the OEM springs. We used a natural frequency analysis to ensure we achieved comfortable characteristics over bumps. Read the last half of this blog for more info on what that means (it's complicated but awesome). Part of the great ride is the OEM dampers (shocks and struts). The spring rates we chose fit well with the stock shocks and struts to prevent any bounciness, plus, the conservative drop ensures you are in the normal operating range of the dampers. This means no prematurely worn shocks/struts due to springs that are too low.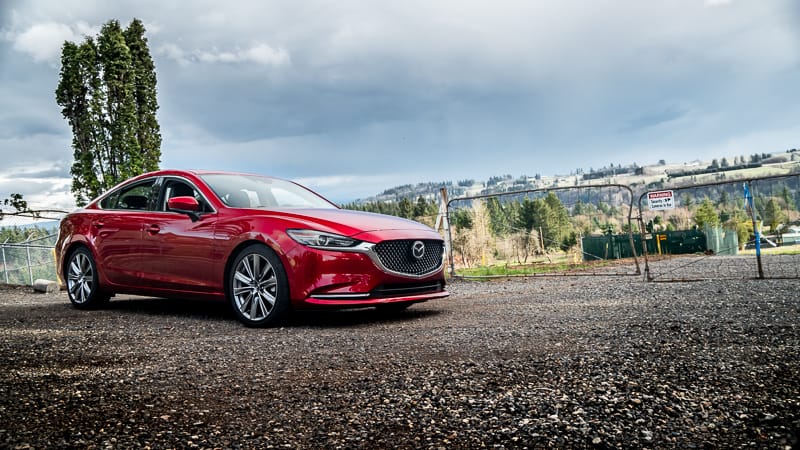 Material Quality
Last but not least, the CS Mazda 6 Sport Lowering Springs are made from high tensile strength spring steel and come powder coated in an OEM style black for long-lasting quality and corrosion resistance. They install just like stock, reusing all your OEM components. The only permanent modification is trimming the bump stops to match OEM suspension travel.
Be sure to check out the product listing for more images, a product video with more comparisons to OEM, and pricing. Make your new Mazda 6 yours with just the right styling and handling boost from CorkSport.
---
That about does it for the Mazda 6 2.5T Sport Lowering Springs. Be sure to let us know if you have any questions-suspension is hard, even for us! Lastly, be sure to share your MZ6T with us by using #CorkSport.
Connect with us
You may also like