The exhaust system on your Mazda is a loved and cherished part of your car's character and performance.
It emits glorious sounds that keep you entertained and smiling from ear-to-ear, but if you can believe it, is only attached to your Mazda by a few soft rubber hangers.
Yes, your hard-earned stainless steel exhaust is ONLY suspended by small pieces of rubber…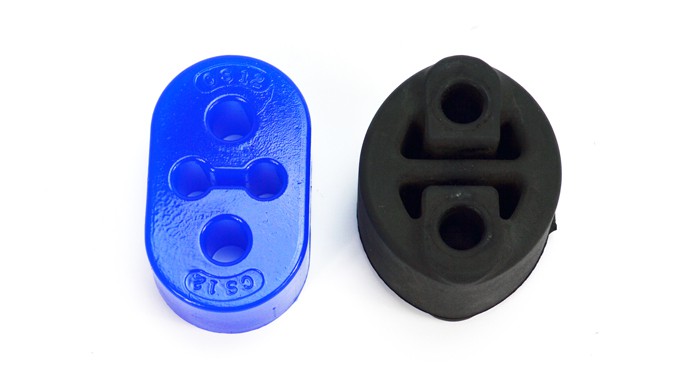 Here at CorkSport, we think it's time that you show your exhaust system some love… it's time to take the rubber off.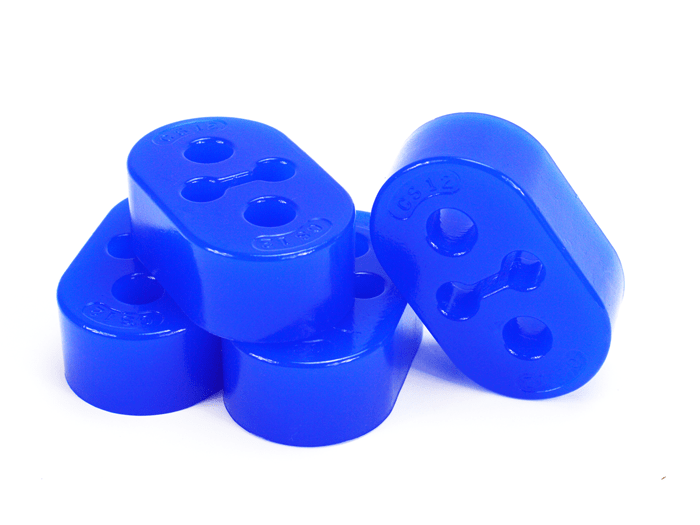 We present to you: the CorkSport Performance Polyurethane Exhaust Hanger kit.
The exhaust hanger kit replaces the four rubber exhaust hangers that would otherwise be used to mount and suspend your CorkSport Performance Exhaust System; the two rear hangers on the axle back section and the two mid-pipe hangers.
But why is polyurethane better?
Well there are a few reasons:
First, polyurethane is more durable and heat resistant than rubber so the hangers will perform better for a much longer period of time.
Second, and most importantly, the polyurethane used in the CorkSport Performance Kit uses a stiffer compound compared to the OE. The polyurethane hangers have 75A durometer stiffness vs the OE rubber at as low as 50A durometer. The increased stiffness helps minimize the movement of the exhaust while still providing the necessary flex between the car chassis and the exhaust system.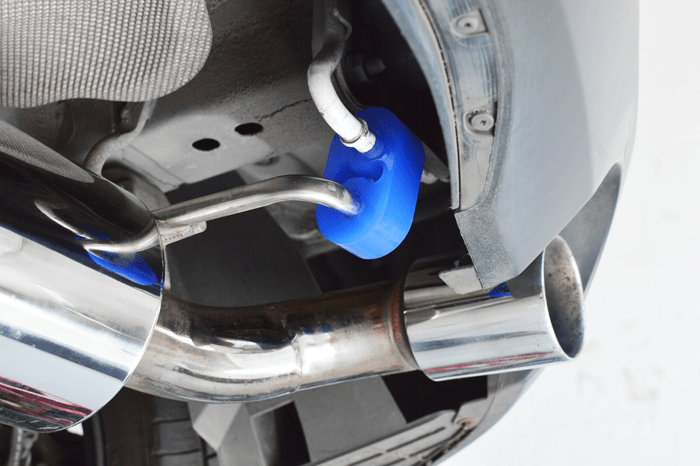 All-together, this means your performance exhaust system for you Mazda 3, Mazda 6, or Mazda CX-5 will not be able to move around under the car during spirited driving such as back roads, auto-crossing, or whatever motorsport event you prefer.
Keeping your exhaust system in place reduces your chance of damaging your beloved Mazda or the exhaust; it's a win/win.

-Barett @ CS
PS: In addition to these hangers, we also carry the following other exhaust hanger options: