Fits Models Mazda 3, CX-30, CX-50
Unleash the potential and growl from your car and take the step forward into more power! A full 80mm Turbo Back exhaust is now possible with CorkSport's new Catted Turbo Downpipe for the 2021+ 4th Gen Mazda3 Turbo (as well as CX30 & CX50 Turbo Models)!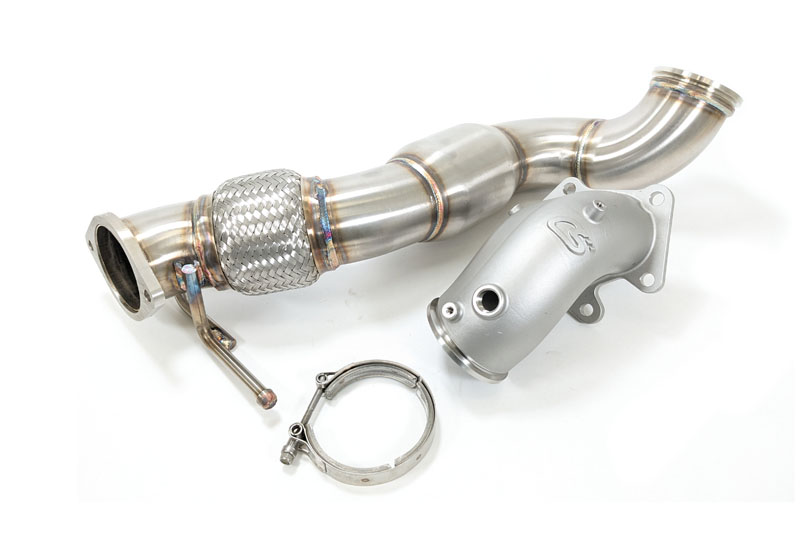 Our downpipe uses a two-piece design, making installation easy without the need to wrestle with a single large, cumbersome pipe. The Downpipe starts with a high-flowing cast 304 Stainless Steel Bellmouth, then joins the 80mm mandrel-bent piping with a V-band connection for a leak-free seal.
We used 3D scan data from the OEM downpipe when designing our CS pipe, which means fitment is just like OEM and the CorkSport Downpipe will fit with any aftermarket Cat-back exhaust system, or even OEM!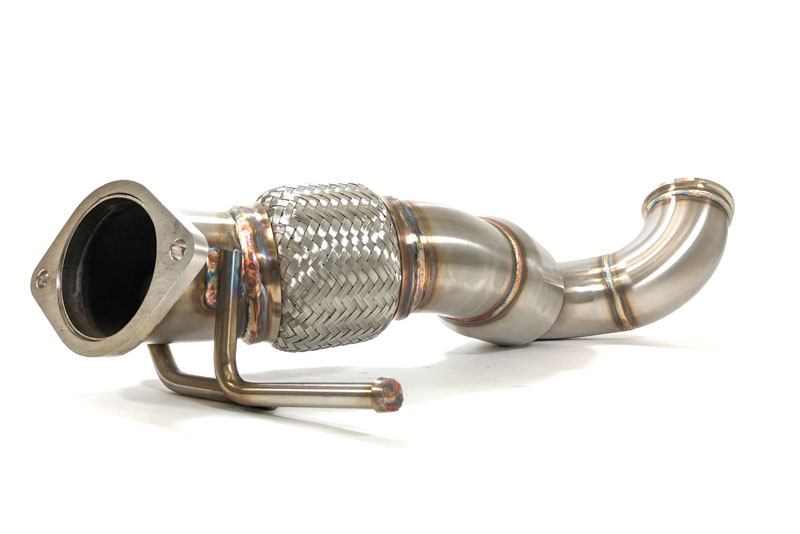 A high-flow 300 cell Catalytic Convertor is utilized in our downpipe and has been tested to have no significant effect on power potential.  A catless option is not available.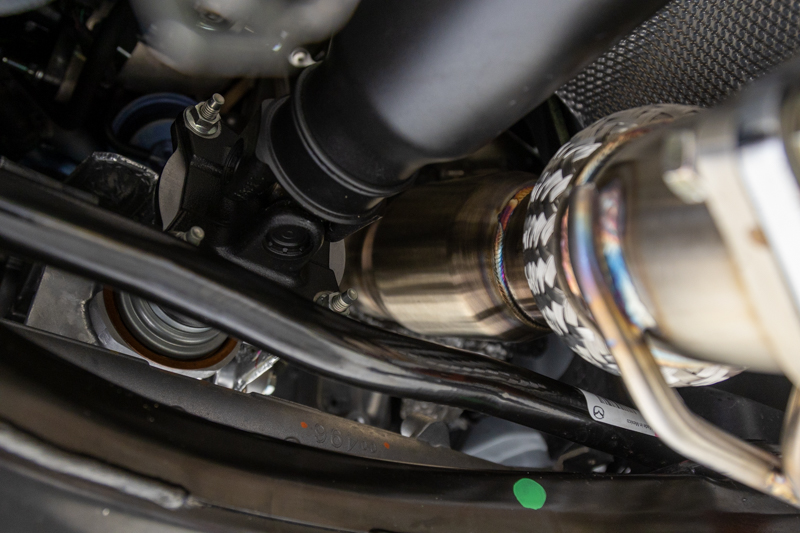 Do I Need A Tune?
Addressing the other elephant in the room: Tuning. We highly recommend getting a tune after installing the 80mm downpipe as there are very strict airflow limits in the stock tune that severely limit power. This will result in some mild stutters, surging, or "hiccups" at wide-open throttle. This does not do any damage as it is simply a very conservative safety limit for stock components.
With more flow-efficient parts (i.e upgraded intakes , Turbo Inlet Pipe, and exhaust systems), these limits are being reached much easier and the ECU will limit the power output of the engine. The vehicle will be drivable on the stock tune and still give you an aggressive growl out of your 2.5T!  
Here you can see the power gains with a fully-bolted Mazda 3 Turbo that is tuned vs stock downpipe and stock tuning.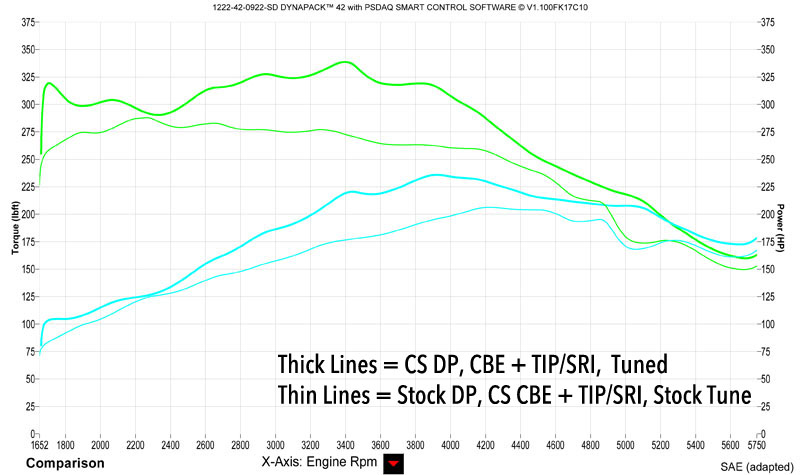 Each Downpipe kit comes with a complete pack of all the hardware and gaskets needed for installation. This includes:
New turbo studs and crimp nuts
Stainless Steel V-band Clamp
Exhaust connection hardware
Remflex exhaust gasket
Custom headshield and mounting hardware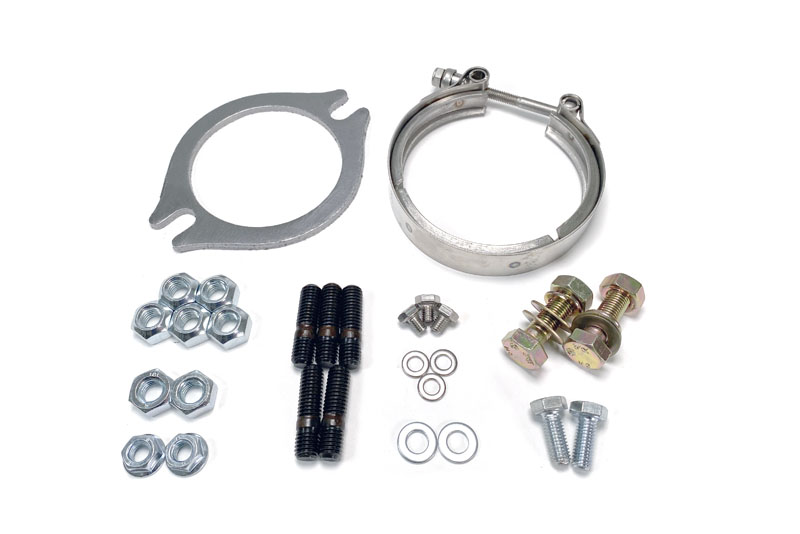 Be sure to check out the CorkSport Mazda Catted Downpipe for more images, pricing, and installation instructions.
Connect with us