I am writing this exciting blog because the Mazda SkyActiv-G is getting some CorkSport TURBO LOVE.
Quick note, this kit is releasing in April 2022, take a look at the several videos #1 #2 #3 we have posted up on the kit.
Since 2013 and the loss of the Mazdaspeed 3, Mazda has really left a lot to be desired as far as power goes for its line-up. Don't get me wrong, we love Mazda here at CorkSport; the interiors and exteriors are on point, they get great gas mileage, and are exciting to drive. We will always continue pushing and developing the platform that Mazda is kicking out, but let's be real…we love power too much to let this one slide.
Our Decision Process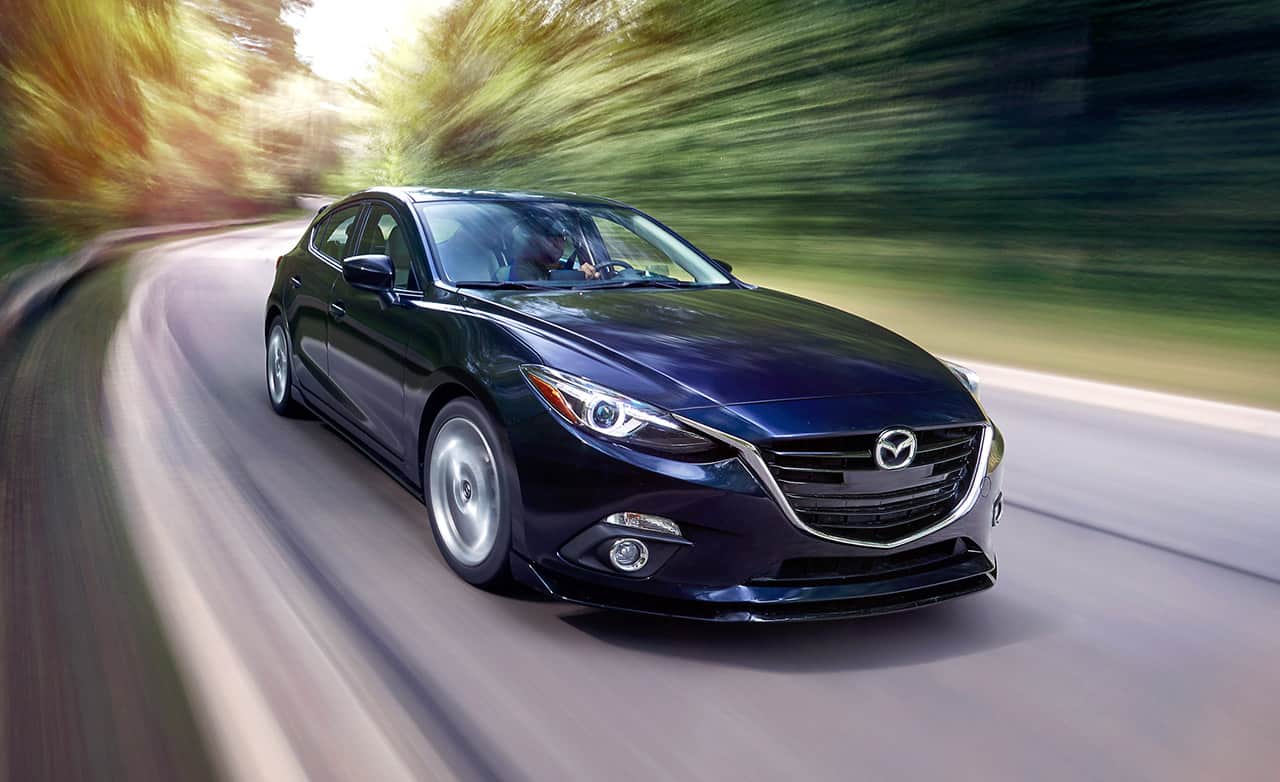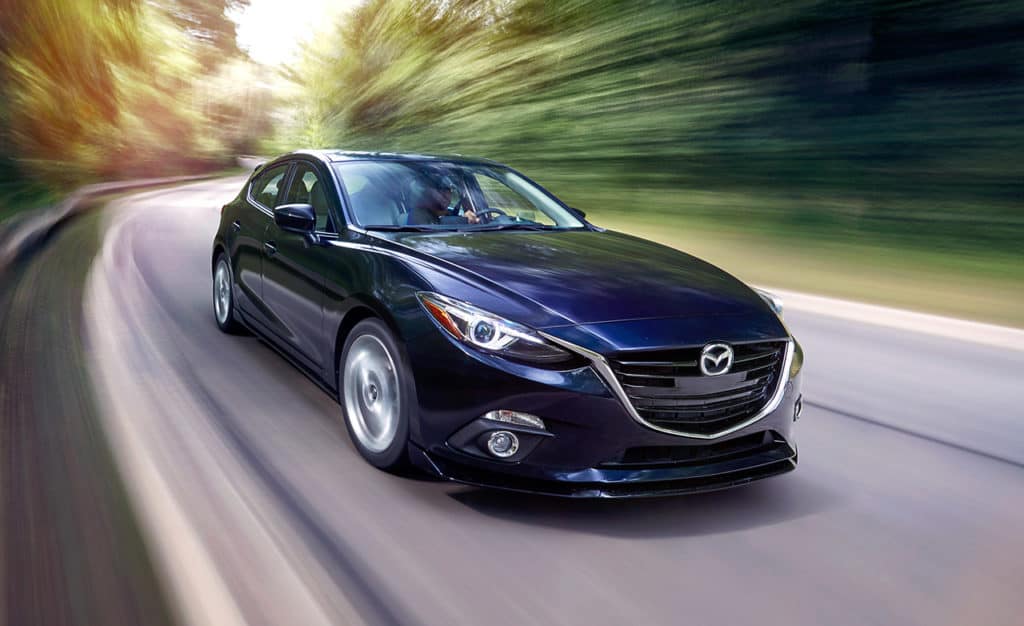 I'll admit, we thought long and hard about moving forward with such a large turbo kit for the Mazda 3 and 6. We hoped, we wished, and we dreamed that Mazda would eventually wise up and kick out a GEN3 Mazdaspeed, and we got really excited when we heard about the CX-9 Turbocharged 2.5L engine. Unfortunately, Mazda chose not to go down that path. Once we found out for sure, we decided it was time to pull the trigger on the GEN3 Mazda 3 & 6 Turbo Kit.
Moving forward on a project of this size was not a trivial decision. There were many aspects to consider:
Do we make a complete kit or just design and manufacture difficult components?
What is the right power level to shoot for?
How will the engine and drivetrain hold up to the increased stress of forced induction?
How do we properly tune the engine?
These are all important aspects we had to consider.
The Choices We Made
The most difficult and time-intensive aspect of the kit is designing the physical components that will make up the kit… the entire kit. And yes, we decided that a 100% complete kit was the only way to make this a great setup, so that exactly what we intend to provide.
A complete kit needs to include everything from the air filter to the downpipe, and everything in-between. This includes the intake system, turbocharger, intercooler piping, intercooler, exhaust manifold, downpipe, and all the necessary silicone couplers, hardware, and wiring extensions.
This will be the most complete turbo kit you can purchase for the 2.5L SkyActiv-G powertrain.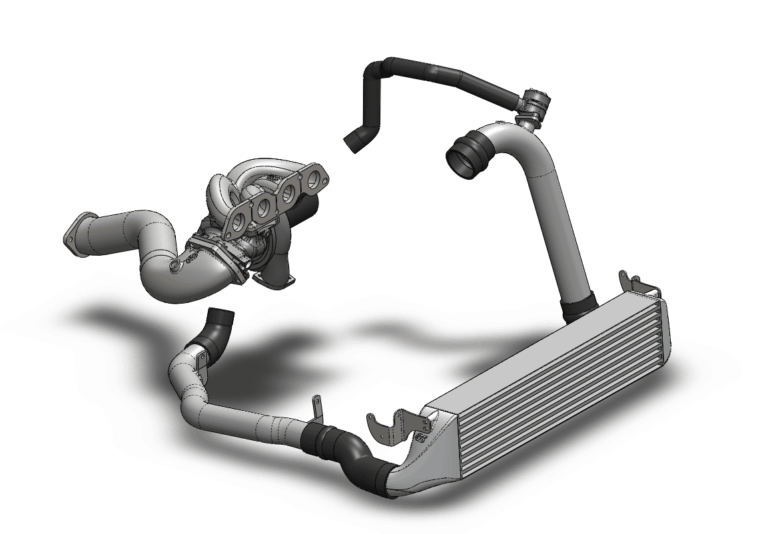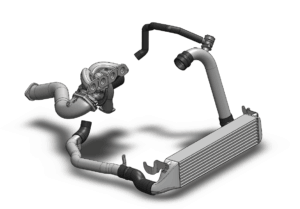 Right behind developing all the components for the kit comes the tuning. We are working with Versatune to develop the software to control the 2.5L Sky-G engine with forced induction. This portion of the project will be kicked into high gear in the near future once all functional prototypes are on our test car and strapped to the dyno.
The Things We Don't Know
We've got a long way to go with this project, and there are still some uncertainties we will have to address when we get there. We will need to find out if the engine can take the added power, and how much until it goes zoom-zoom-boom!
Time will tell on these questions, but we do have some stuff in the works that will help. While I'm just spit-balling here, something around 280-300whp would be a lot of fun in the Mazda 3 and Mazda 6. Make sure to stay tuned as this project evolves through testing and development in the coming months. I have only skimmed the surface of this project and I could easily write pages and pages if time allowed.
What are your thoughts on this new project? Questions? Leave them in the comments section, we would love to hear from you.
-Barett @ CS
Summary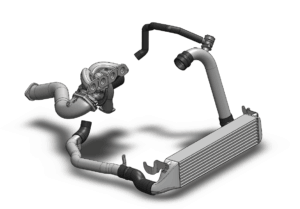 Article Name
Turbo Kit in Development for 2014+ Mazda 3 & 2013+ Mazda 6
Description
Replacement for the Mazdaspeed 3, CorkSport is building our own turbo kit the 2014+ 2.5 Skyactiv engine to be the 2018 Mazdaspeed 3. This will be the upgrade to have for the 2014-2019 Mazda 3 as a bolt in turbo kit.
Author
Publisher Name
Publisher Logo