The 2019+ Mazda 3 handles surprisingly well, even with the new torsion beam rear suspension. If you're looking for even better handling out of your GEN4 3, we are happy to help!
Visual boost to your engine bay
Introducing the CorkSport Front Strut Tower Brace for 2019+ Mazda 3 Sedan & Hatch. Improve driver feedback, add stability, and improve your confidence through the twisties in as little as 15 minutes! As a bonus, it even offers a visual boost to your engine bay. Read on for full details and don't hesitate to call us with any questions!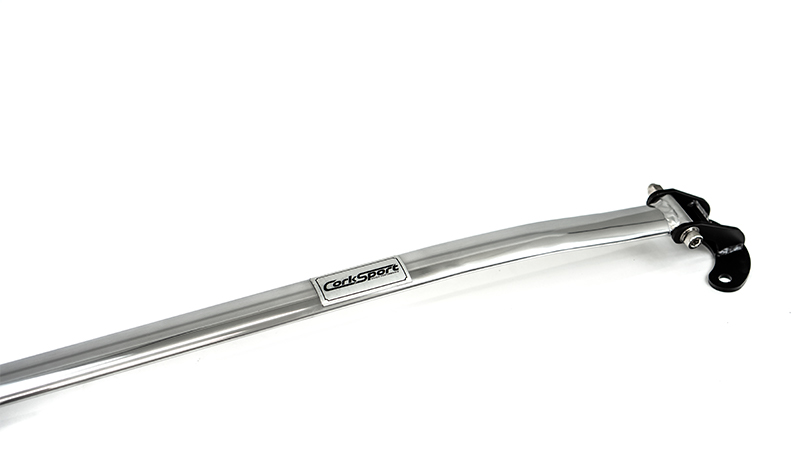 The CorkSport Strut Bar connects the front strut towers together to improve chassis stiffness. By connecting the left and right strut towers together, flex in the strut towers themselves is reduced during hard cornering.
Better driver feedback
This helps the suspension better do its job. This is most easily noticed through better driver feedback, so it's easier for a driver to know what the car is doing when in a corner. There is also added stability, especially at a higher speed. Both of these aspects combine to help with driver confidence so you can attack your favorite backroad.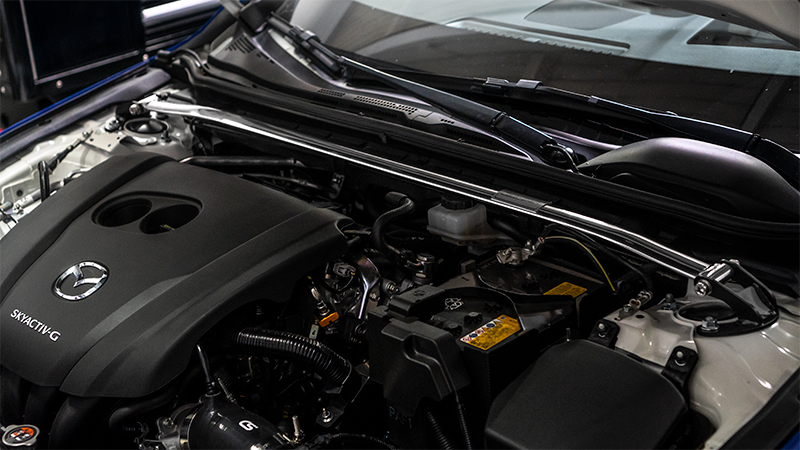 In order to offer the biggest handling improvement, we chose the best balance of strength and weight. The center bar section is made out of 2024-T4 aluminum so we get plenty of strength but keep the weight down. The two end brackets are made from laser-cut carbon steel that is precision welded together for the utmost in strength to give a solid base for the lightweight center section.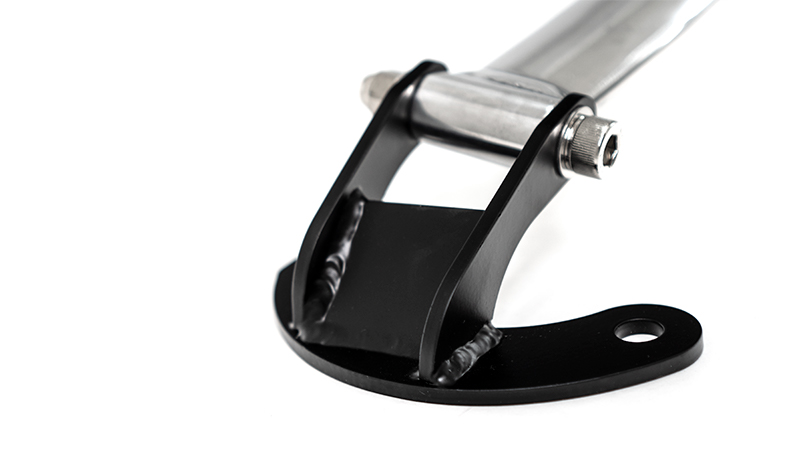 You can't have all functions with no form though! To give a classy visual boost to your engine bay, the center aluminum section is fully polished and finished off with a CorkSport name badge for a clean look. The end brackets are powder coated black for long-lasting corrosion resistance and a clean look that will match just about any engine bay.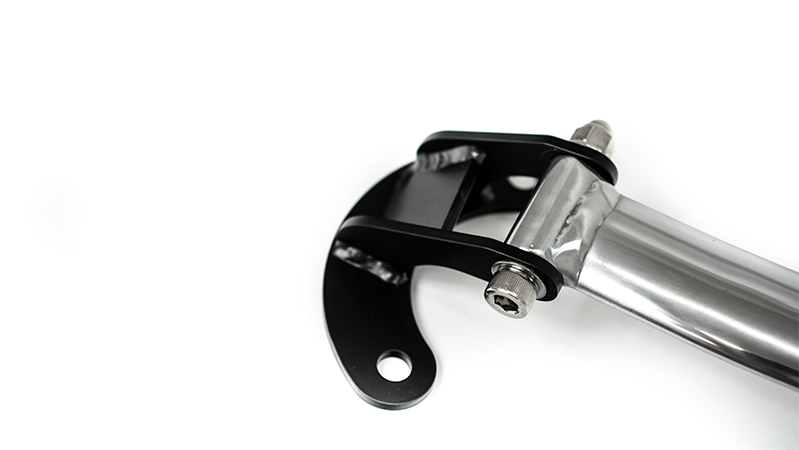 To provide the best experience for you all we include full-color installation instructions and all the hardware needed for installation. The center section of the brace is attached to the end brackets with chrome-plated hardware for long lasting good looks and strength.
15-30 minute install!
Also included are new strut mounting nuts to ensure good thread engagement and a final shiny touch. This means a typically install only takes 15-30 minutes with minimal tools required!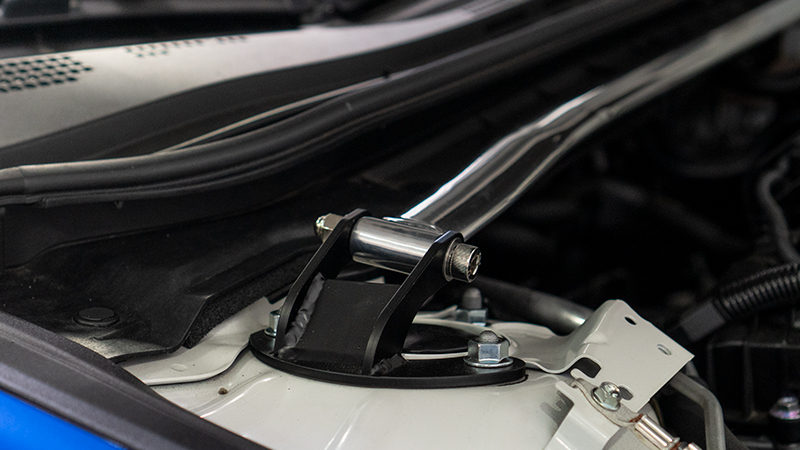 If you're looking for an easy first mod on your new 3 or are wanting something to compliment your new CorkSport lowering springs and Short Ram Intake, the CS Front Strut Bar is a great option. We're excited to see what you all think of the new strut brace. Check out the product listing for more pictures and to purchase!