About a year and a half ago we launched our first performance part for the highly anticipated turbocharger 2.5L SkyActiv-G; the Short Ram Intake. This being the first factory turbocharged engine in a Mazda since the long-missed Mazdaspeed 3 in 2013. We were eager to start developing new and exciting products for the Turbo SkyActiv…and trust me that passion has not slowed down.
Today we are going to give you a sneak peek of what's to come for the Sky Turbo 2.5L through 2020.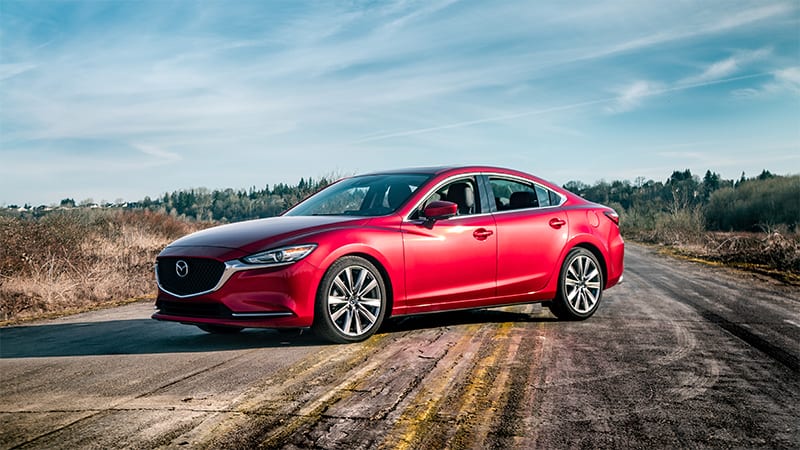 First up is not necessarily a new product for your Mazda 6, but is an iteration in response to the feedback we've received. The current CorkSport Sport Lowering Springs for the 2018+ Mazda 6 (shown above) are sporty, comfortable, and provide a balanced drop of 1.0" Front and 0.75" Rear. While many have praised the springs in their current iteration, some have asked for a more aggressive feel and stance.
We've heard you and we are taking action. We are currently developing more aggressive sport springs that will drop the ride height further and bump up the springs rates a bit; we are calling these the "LowLow" springs. Since we are still in development we have not finalized the ride heights and springs rates, but we have a target drop of approximately 1.5" Front and 1.65" Rear.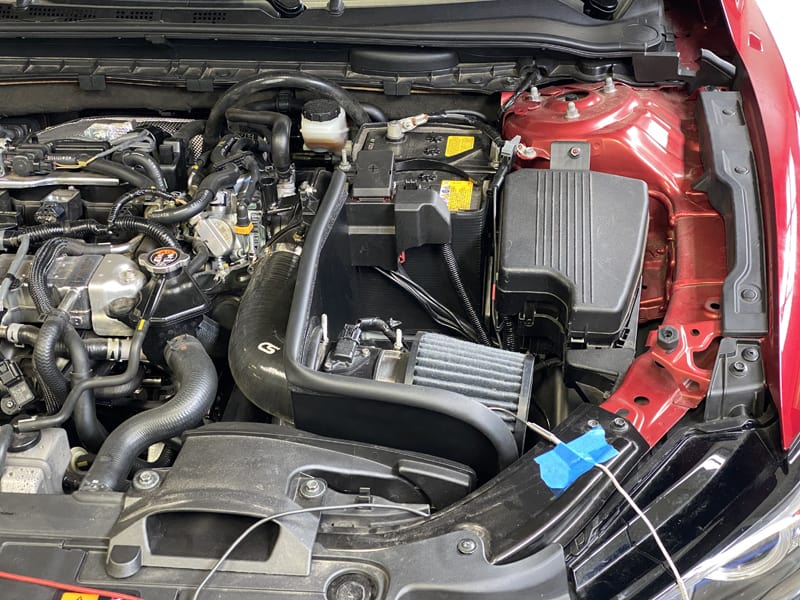 Next up is a new product and one that many of you are asking for. While the Short Ram Intake does increase performance and looks great riding solo in the engine bay, we've decided to develop a heat shield kit to further compliment the SRI. We are in the final testing and validation stages, seeing great results with cooler intake air temperatures.
We will be launching the heat shield kit as a solo option so you can upgrade your current SRI system and in a bundle deal if you are looking for a complete kit for your Turbocharged Mazda 6, CX-5 or CX-9.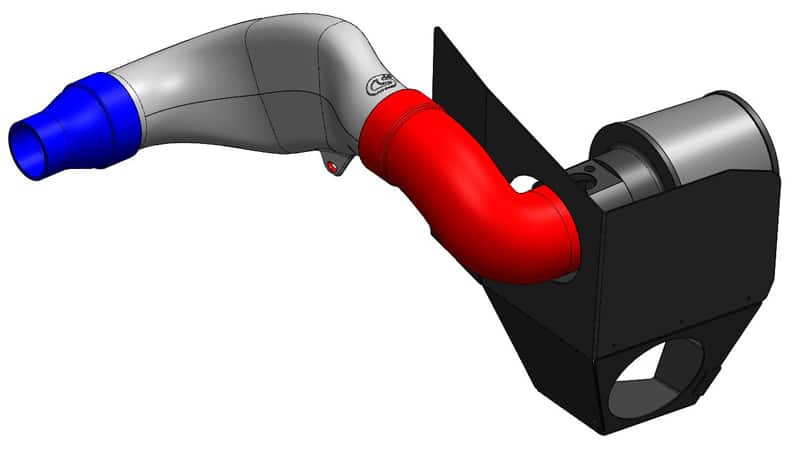 Next up is a completely new option for the SkyActiv turbo platform…high-performance turbo inlet pipe. This is the first turbo inlet pipe option and is designed to install with the OEM battery, but why is this important or exciting? Just like the Short Ram Intake, improvements inflow in and out of the engine increase efficiency and thus overall power potential.
Turbo inlet pipes are a common upgrade for the Mazdaspeed platform as performance requirements increase. While most of those turbo inlet pipes are manufactured from aluminum pipe or silicone, the SkyActiv-G Turbo Inlet Pipe will be manufactured from cast aluminum. This allowed us to maximize space with a unique shape and still maintain OEM like fitment. Stay tuned for more info on this project.
Did you notice that there is a blue and red silicone coupler on the intake system? In the very near future, we will be providing silicone color options for the Short Ram Intake: Black, Red, Blue so you can choose a style that fits your car best.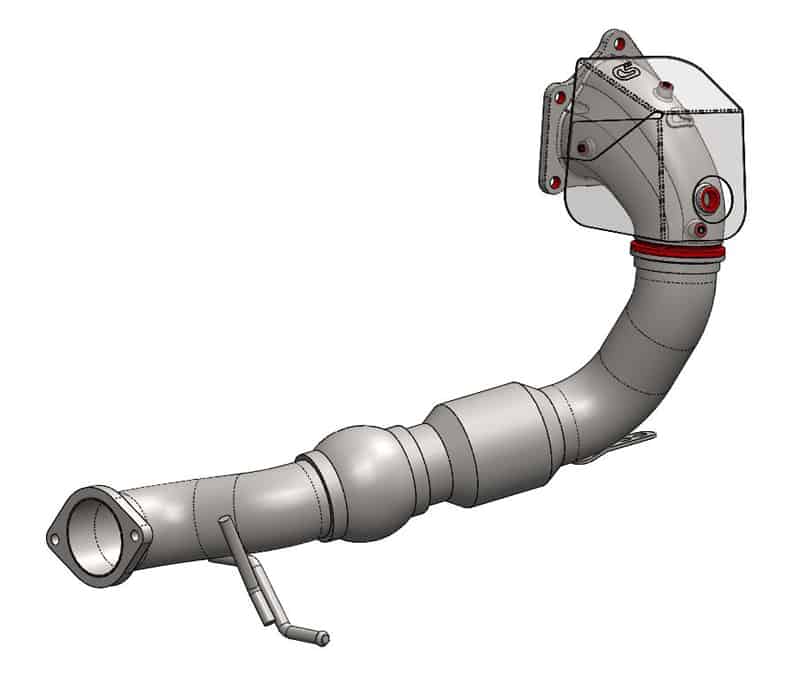 Lastly is the other side of the engine. To complement the CorkSport 80mm Cat-Back Exhaust, we are developing a High-Performance Downpipe in two setups. Race Only Non-Catted and Street Catted setups.
A first for CorkSport, we are designing the downpipe in a "modular" design that will drastically reduce the difficulty in installation and improve durability. The upper section directly bolted to the turbocharger is a cast 304 stainless steel with included heat shield and the lower section is thick-walled 80mm stainless steel piping. They connect via a v-band clamp for a simple install process vs wrestling the entire downpipe into the car and onto the turbo.
Wow, that was a lot, and trust me there is more we are investigating, but we can't let ALL the secrets out yet. We would love to know what products you would like CorkSport to develop for the 2018+ Mazda 6 SkyActiv Turbo platform, you can do so right here by Submitting a Product Idea.
Thanks for tuning in with CorkSport. We hope you are as excited about the 4th Gen SkyActiv Turbo platform as we are!
-Barett @ CS