We are happy to announce the return of the CorkSport Adjustable Front Upper Control Arms for Mazdaspeed 6 and GEN1 Mazda 6 to complement the return of the CorkSport Adjustable Rear Camber Arms. Back and better than ever, the CS control arms provide improved handling and easier wheel fitment through front camber adjustability. An impressive 4.5 degree adjustment range ensures you are able to get the camber you want. Whether you are dialing in your handling for the track, correcting your added camber from lowering, or even just adding in more camber for that new wheel and tire setup, the CS adjustable control arms are a good fit for your build.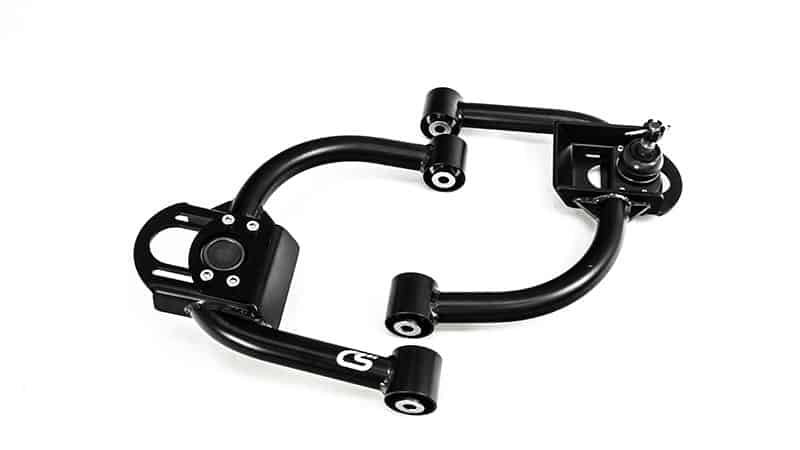 The focus of the CorkSport Adjustable Control Arms is an easy modification of the OEM camber setting. You only need to jack up your car to easily access the four bolts on top of the control arm. Once loosened you can adjust as needed before tightening everything back up and lowering your car, without even removing a wheel! It's a great setup for correcting camber from pothole damage or lowering, optimizing your alignment for the track, or adding negative camber to get the stance you want to fit that new wide wheel setup.
Modify your Camber setting without needing to remove your wheel!
At CorkSport lowering spring height (1.5" lower than OEM), our local race alignment shop measured an adjustment range of approximately +0.5° to -4.0°. During the measurements they even complimented how easy the CS arms are to adjust! If you're lower than CS spring height, you are able to go even more negative due to the natural camber gain of the MS6 double wishbone front suspension. While if you are higher than CS springs, you won't be able to go as negative.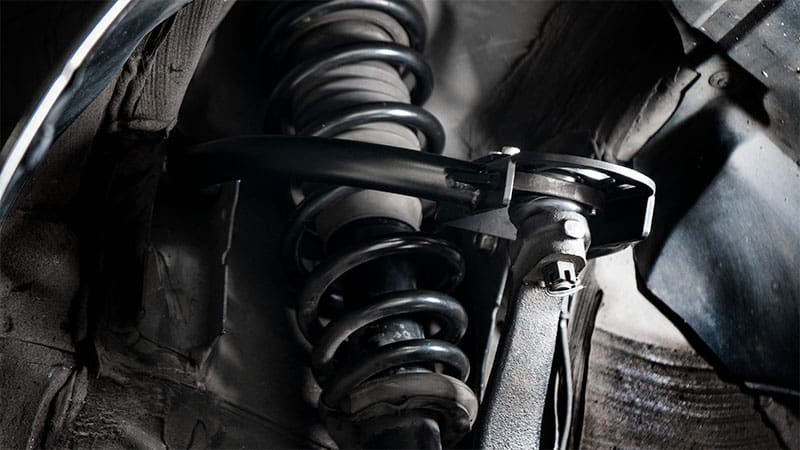 Truly an easy bolt-in installation with no strange handling geometry changes
Because the CorkSport upper control arms replace the entire OEM upper control arms, we knew that fitment was vital to ensure correct handling characteristics, and an easy installation. These arms were designed directly from the OEM control arms so they are truly an easy bolt-in installation with no strange handling geometry changes. With the added camber adjustment, we also verified clearance throughout the suspension travel and at all camber settings to prevent any strange noises or damage to your vehicle.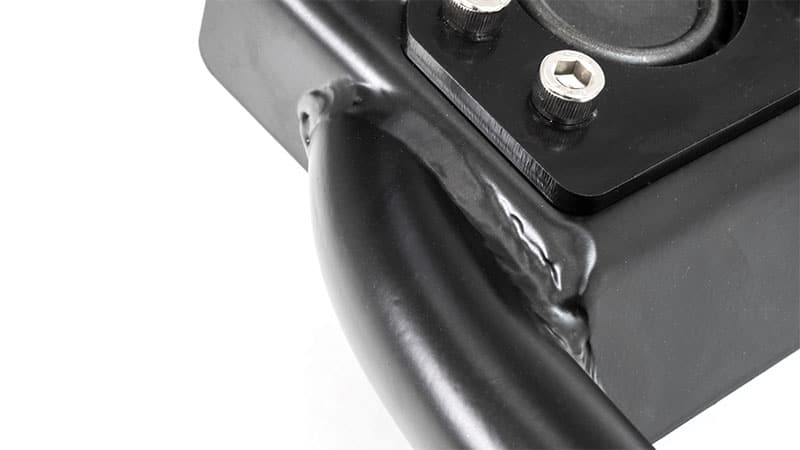 Long lasting strength for your Mazdaspeed6
We have put the CS adjustable front camber arms through extensive real-world testing to ensure long lasting strength for your car. We have been testing an early production unit on a MS6 for around 6 months at the time of writing. This car has been used in everything from daily driving, to aggressive driving in the twisties, to even hauling heavy loads around. Throughout all of this, the car has been setup with -3° of camber with a 255/40-18 summer tire on a 9.5" wide wheel. We have seen consistent performance out of the CS control arms with no issues whatsoever, so you can be sure they can take whatever you can throw at them!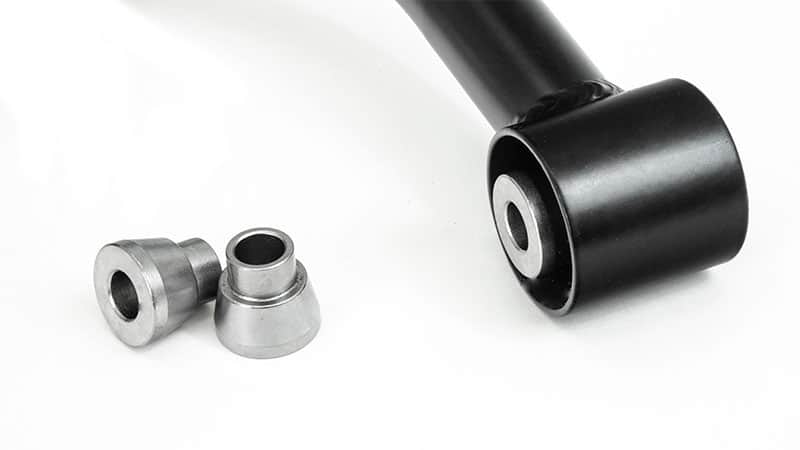 Each set of CorkSport Adjustable Control Arms is made from A513 steel for long lasting strength and durability. The camber adjustment box on the arms are gusseted for added strength and rigidity. The arms are then finished off with a black powdercoated finish for long lasting corrosion protection and a great look. Each kit also comes with brand new ball joints, castle nuts, and cotter pins to keep everything operating correctly. Plus, we upgraded the rubber bushings where the arms mount to the chassis to spherical bearings. This change ensures good consistent handling feel and reduces slop that can result from old worn out rubber.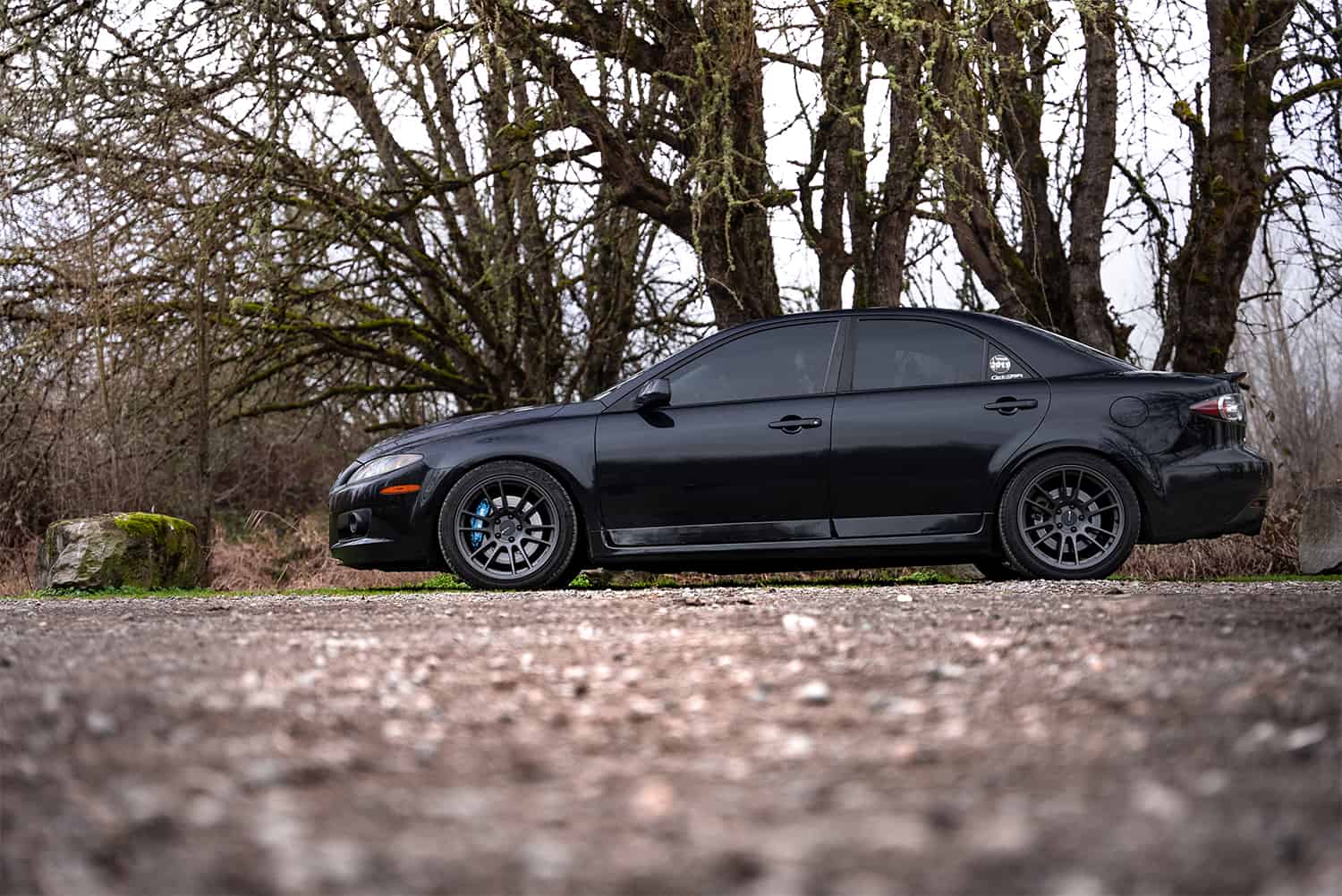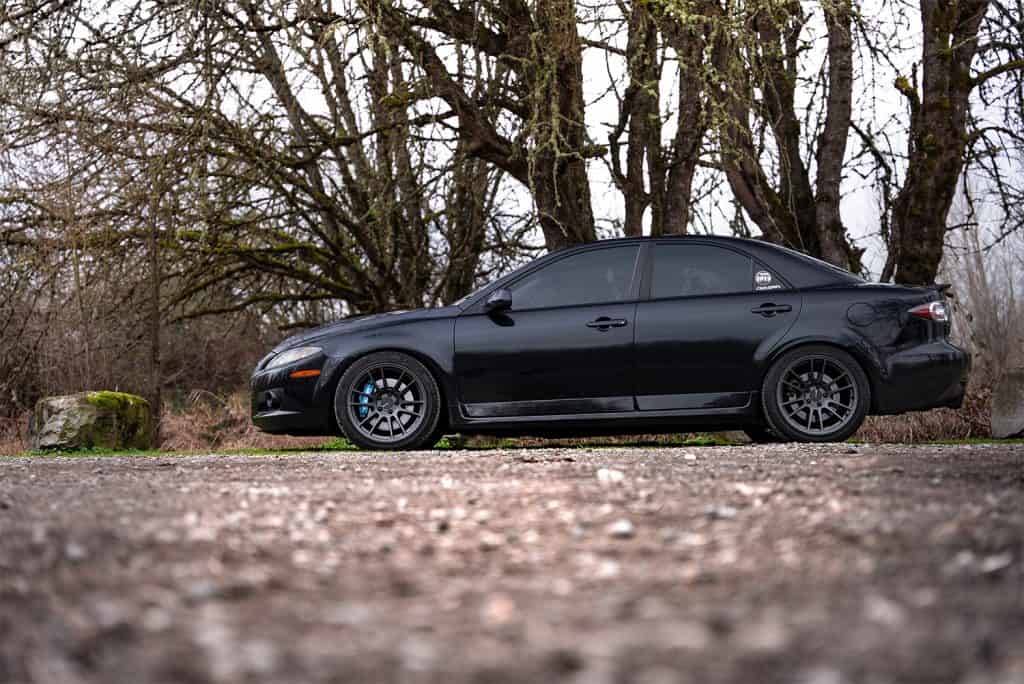 That about sums up the CorkSport Adjustable Control Arms for Mazdaspeed 6 and GEN1 Mazda 6! Be sure to check out the product listing for more images, as well as our product video to see these arms in action. If you have any questions, shoot us an email or give us a call, we're always happy to help!