Do you need to replace your swaybar end links and want an upgrade at the same time or are looking to adjust your sway bar to better match the factory position on your lowered car? That's where the Performance Adjustable End Links come in and they are now available for the following models: 2019+ Mazda 3, 2014-2018 Mazda 3, 2021+ CX-30, 2022+ CX-50, 2014+ Mazda 6, 2013+ CX-5, 2016+ CX-9, and 2006-2007 Mazdaspeed 6. Depending on your specific application, both front and rear end links are available. The new CS Adjustable End Links build off of the wildly popular kit available for the Mazdaspeed 3 and carry over all the same benefits which are discussed below.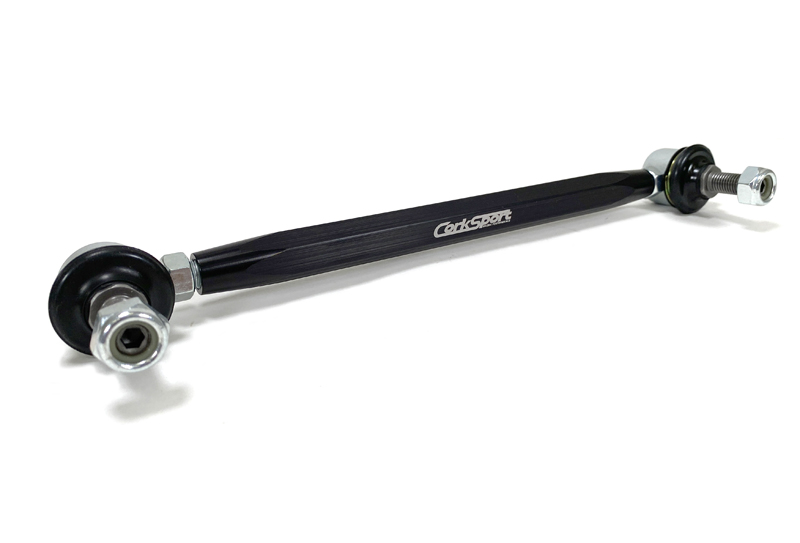 Why You Need End Links
Getting straight to the main advantage of the CS end links is their variable length. The CS end links offer ~18mm or 0.70in of adjustability. This results in an end link that can be up to 9mm longer or 9mm shorter when compared to the stock part.
If your car is lowered, our end links allow you to account for the change in sway bar position that occurs when you lower your car so it can be placed closer to its original position. When the sway bar is not positioned in the OE location it can lead to sway bar preload or binding which can have negative effects on handling. This also means that if you are planning on adding a lift they can help in the same way.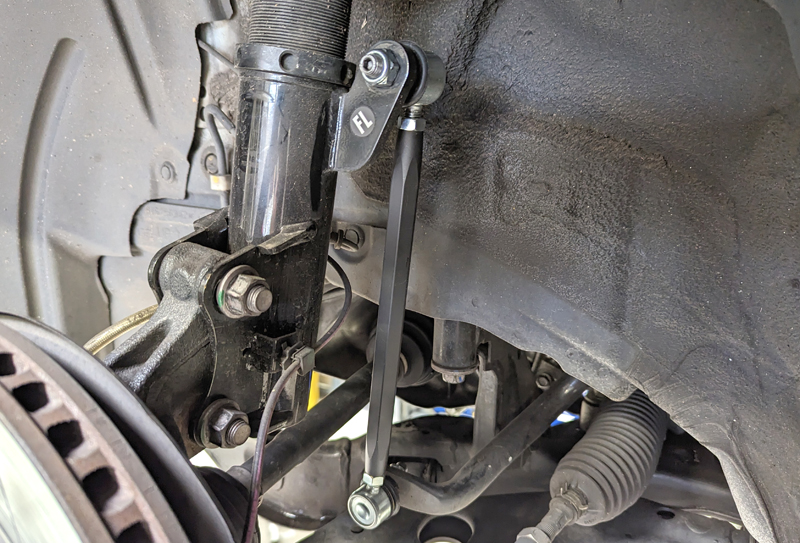 Quality Matters
The construction of the end links also maintains the same high quality as found in the current end links for the MazdaSpeed 3. The center section is CNC machined out of 2011-T3 5/8in hex aluminum to provide a large increase in size over the OE part while being easily adjusted to your specified length with a wrench. After machining, the center section then gets anodized in black to provide a finish that will help protect it from corrosion.
The included ball joints feature a sealed design to reduce the chance of water or other foreign material from gaining access to the joint. This allows the ball joint to provide a longer service life so that it won't require any additional maintenance compared to the OE end links.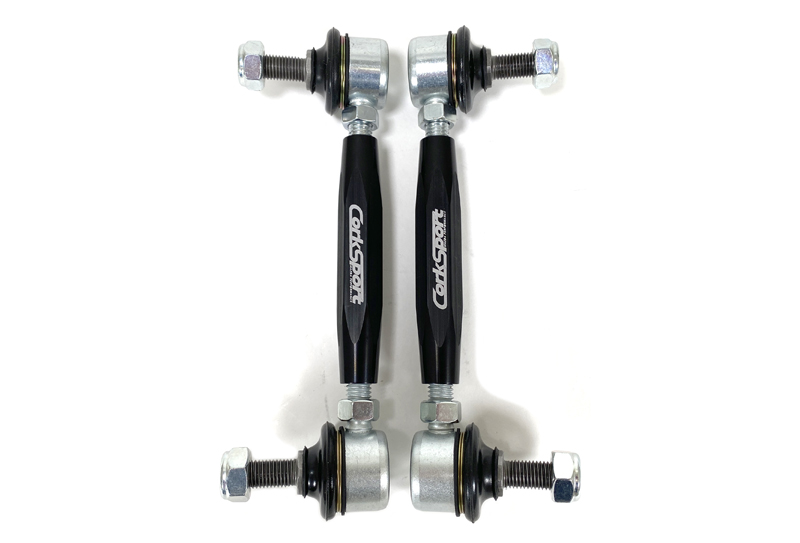 With the long new list of applications, you should have no problem finding a set of CS adjustable end links that will fit your Mazda. Be sure to head over to the product listing for your specific model for more info and pictures. As always, reach out if you have any questions about the end links for your setup.
---
Get Adjustable End Links
---