Time to bring some CS love to those who need some more space than what a hot hatch can offer. Introducing the CorkSport Power Series Cat-Back Exhaust for 2016+ Mazda CX-9 AWD.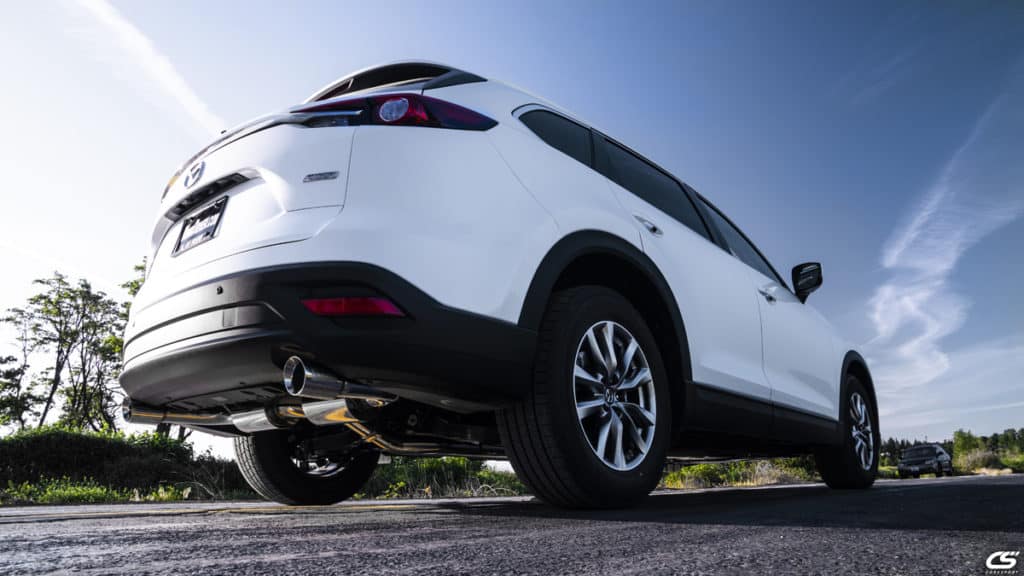 The CX-9 has great potential with its turbocharged 2.5L engine but it is bottlenecked by the small stock exhaust. The CorkSport catback ups the exhaust diameter to 80mm (from the OE 60mm) and utilizes high flow pass-through resonators to really help that turbo breathe better.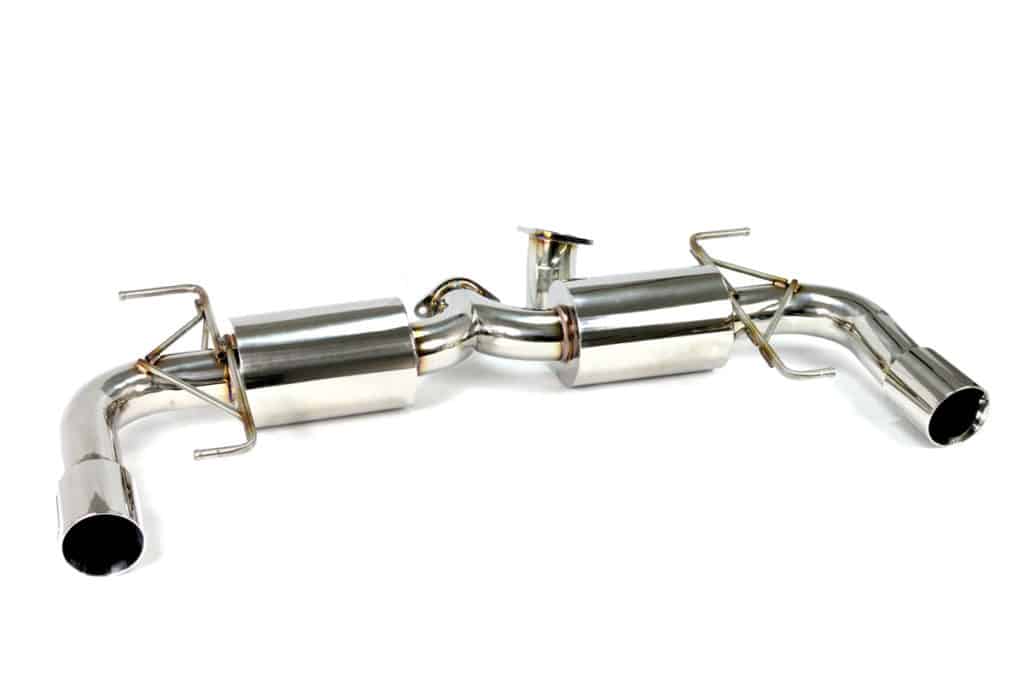 To go with the better performance, the CorkSport cat-back also looks great. Made from CNC bent, fully polished, T-304 stainless steel, it's definitely an attention grabber that will stay looking great for years to come. The dual exhaust tips were upgraded to 100mm outer diameter and extended to really fill out the bumper cutouts. Don't worry though; the tips are noticeable without being obnoxious and detracting from the clean look of Mazda's Kodo design philosophy.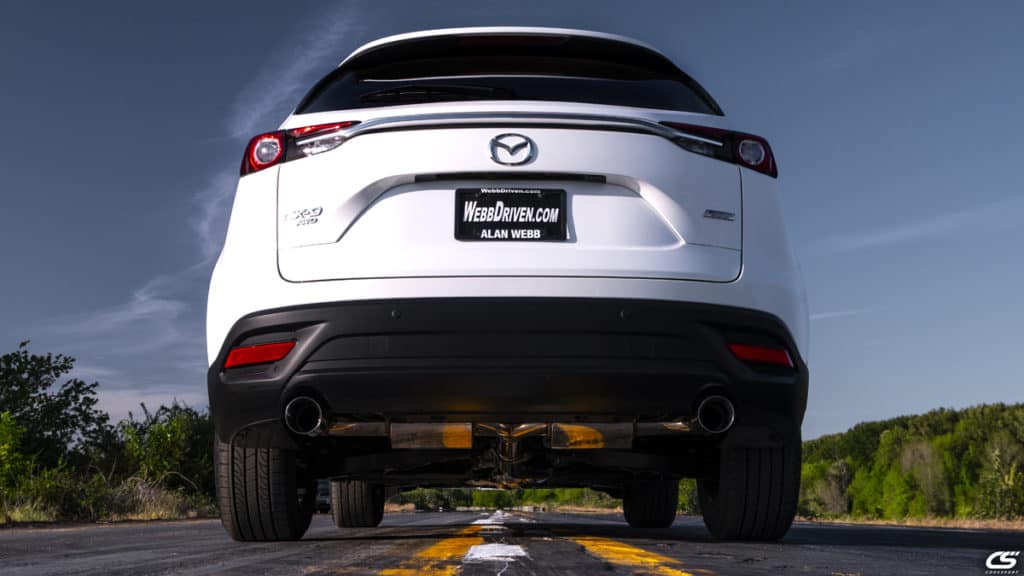 Last but certainly not least: the sound. The upgraded piping diameter and less restrictive resonators combine to create a sound that is certainly louder and more pleasant than stock without being unbearable for the daily commute. You hear the exhaust when you want to but it quiets down while cruising and does not drone. As a final bonus, you get a little taste of turbo noise as it spools up. Check out the video down below to hear a comparison between the CS CX9 cat-back and the OE exhaust for yourself.
All of these benefits come with the same CorkSport quality and customer service that you all have grown accustomed to. This means OE style fitment that retains all existing exhaust hangers and oxygen sensors since no one likes a check engine light.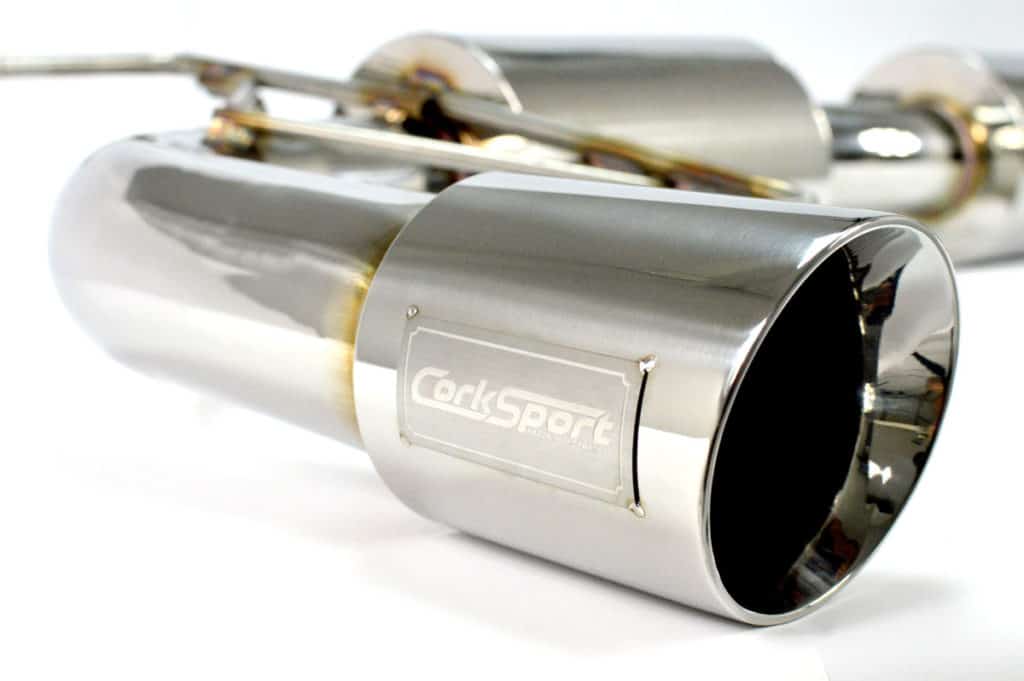 Whether you have moved on from a Mazdaspeed but miss the sound or just want to spice up your grocery getter with a little extra noise, the CorkSport Mazda CX-9 cat back is an upgrade that hits all the right notes. Check out the product listing for full details.
Want more for your CX-9? There may be a few more things coming down the pipeline, but submitting a product idea helps us to know what you're looking for!