I
4 years ago, we released the 60.5mm Exhaust kit for the 3rd Gen Mazda 3 (both in axle back and full cat back flavors). It's certainly been a hit, but there has been a few of you longing for more noise. Today we are proud to announce the 80mm variant of our cat back exhaust for the 2014-2018 Mazda 3 Hatchback and Sedan! At this time, just the hatchback version is available, but we will have the Sedan version ready in just a few short months.  

Now I know what you're thinking, an 80mm exhaust seems excessively large for a naturally aspirated car making less than 200whp. But, hear me out because I think you'll like what's coming.
80mm piping allows for some unique & louder tones its smaller little brother can't offer, but it wasn't as easy as just using the old design and making the pipes larger. We had to do quite a bit of resonator experimentation and NVH analysis to get to the finished result with as little drone as possible. I'll be upfront with you guys though, this is loud. It's a good loud with tons of fun noises, but if you're looking for something subtler, then our 60.5mm cat back or axle back may be a better fit. We do a good job of capturing the audio for you though so you have a good understanding of what you're getting. Be sure to check out the product video to hear it.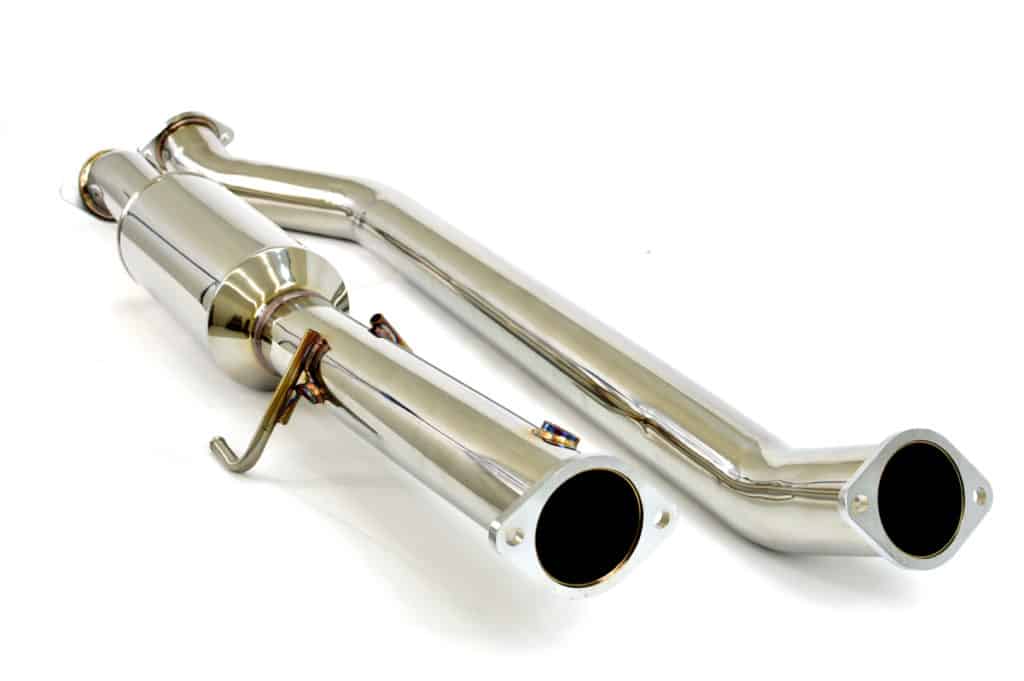 For those wanting this more aggressive exhaust note, sound isn't the only bonus. We thought about the appearance, and how we could take advantage of this time to tinker with the design. The 80mm does a nice job of not only filling the exhaust tunnel under the car, but the axle back portion is a bit more prominent when you catch a glance.
On the Hatchbacks, the exhaust tips got a nice size increase up to 100mm and they are slant cut to help follow the profile of the bumper. Sedans have also been upsized to 100mm tips, which were lowered slightly to ensure your bumper doesn't melt with the large piping. This has the added bonus of making the tips a little more visible from the rear and side of the car. In both cases, the way the upsized exhaust accents the rear of the car provides an aftermarket look, that's classy and somehow the way it always should have been from factory.
I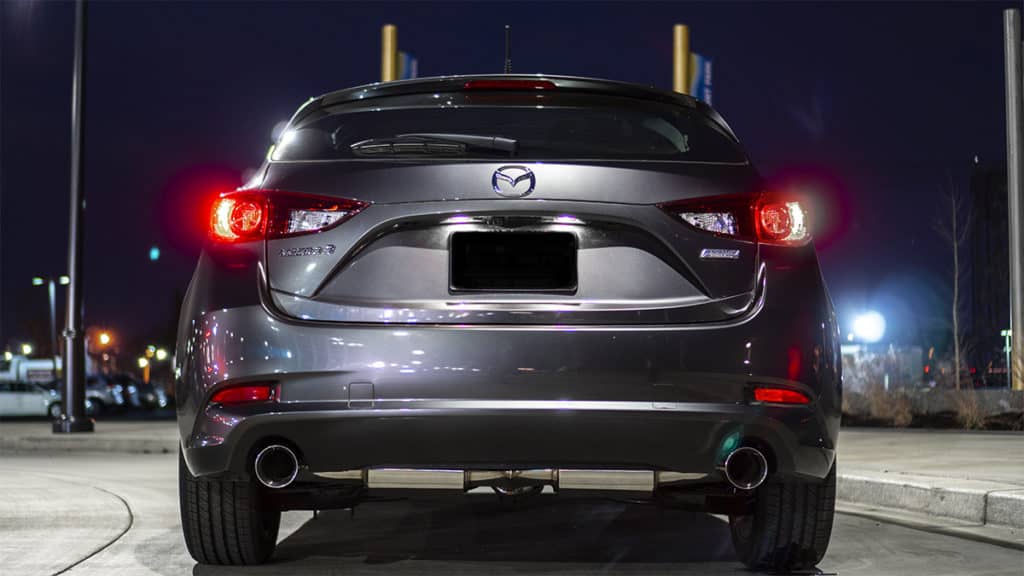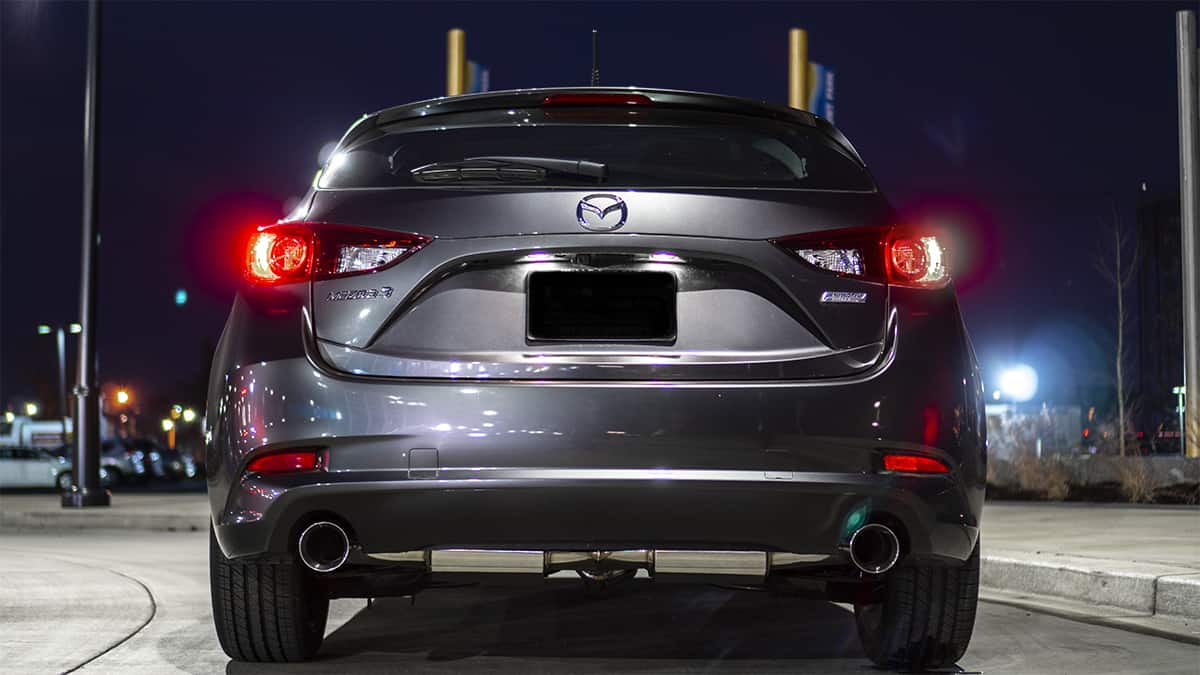 As with every CorkSport exhaust, this new 80mm variant is made from fully polished T-304 stainless steel for long lasting corrosion resistance. All flanges, hangers, and resonators are precision TIG welded in place while all of the piping is made with smooth mandrel bends. Each resonator uses a direct flow-thru design to keep the drone down and the volume up without sacrificing power.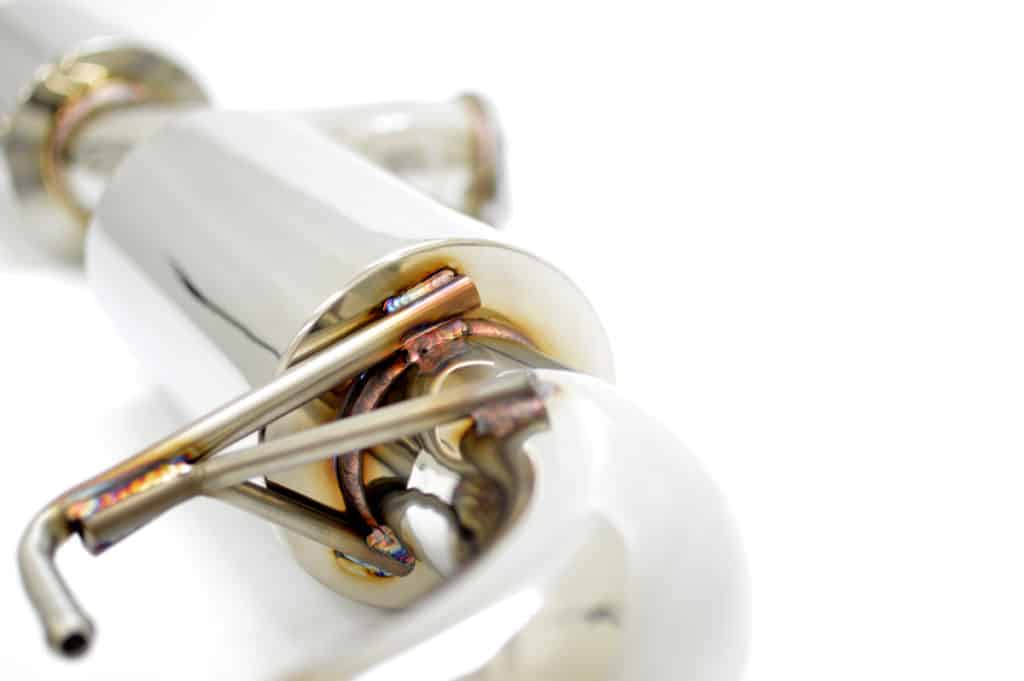 Speaking of power, check out the dynograph below. The upsize to 80mm showed similar power gains as the 60.5mm variant, so the extra size isn't really needed at similar to stock power levels (aside from the great noise of course!). The only change in parts or tune between the two graphs was the exhaust. OEM exhaust (red) vs. CorkSport 80mm Exhaust (green).I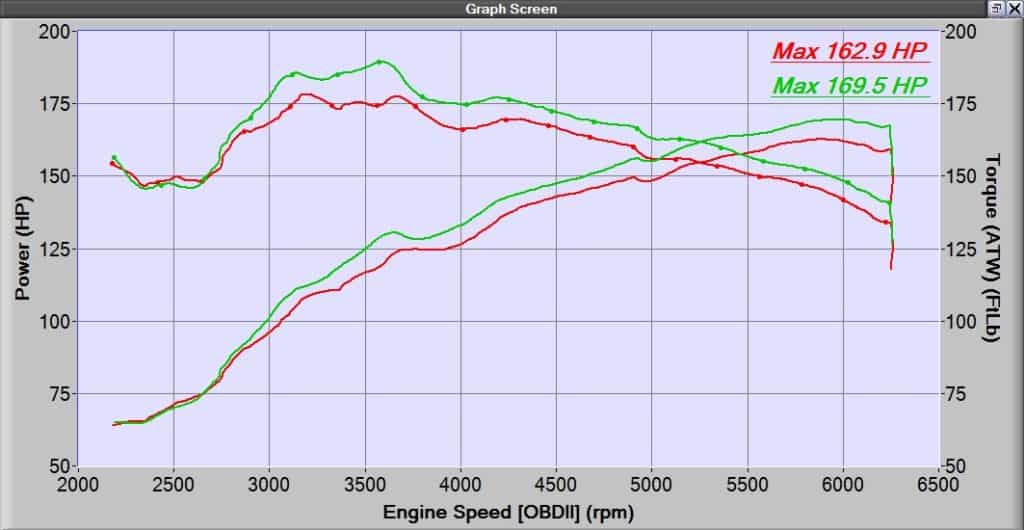 We also believe it's also very important to be prepared. Future proofing your car for mods down the road is always a great idea, and you've probably heard that we have a turbo kit (yes it's still happening!) and race header in the works. More on those projects later, but I'll let you put 2 & 2 together…
Summary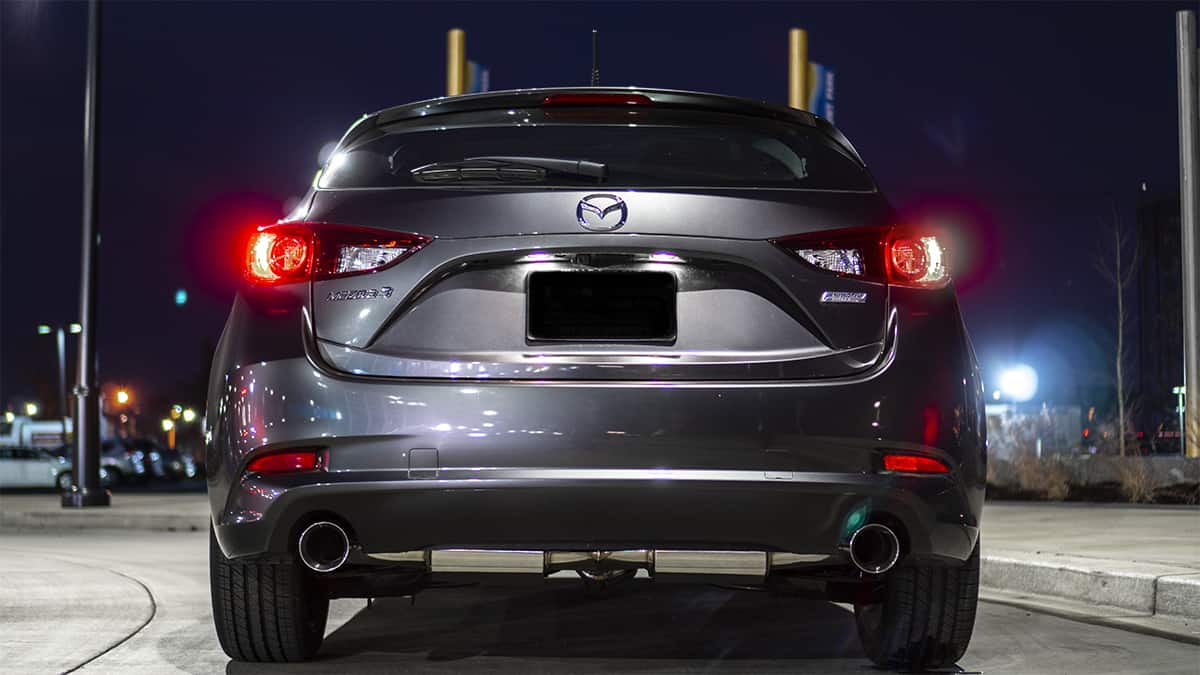 Article Name
CorkSport 80mm Catback Exhaust for Gen3 Mazda3
Description
We are proud to announce the 80mm variant of our cat back exhaust for the 2014-2018 Mazda 3 Hatchback and Sedan! For an aggressive sound and more power...
Author
Publisher Name
Publisher Logo