Today we are proud to introduce the CorkSport 51R Battery Tray for 2006-2007 Mazdaspeed 6! This products adds some much needed room for larger intakes by switching to a much narrower "51R" sized battery. We sized the CS battery tray to fit our 4" intake with no problems or modifications to your car. It's a 30 minute install which opens up your engine bay for further mods and even makes later installs and maintenance easier. Read on for full details and check out the Mazdaspeed 6 51R Battery Tray in our shop to purchase.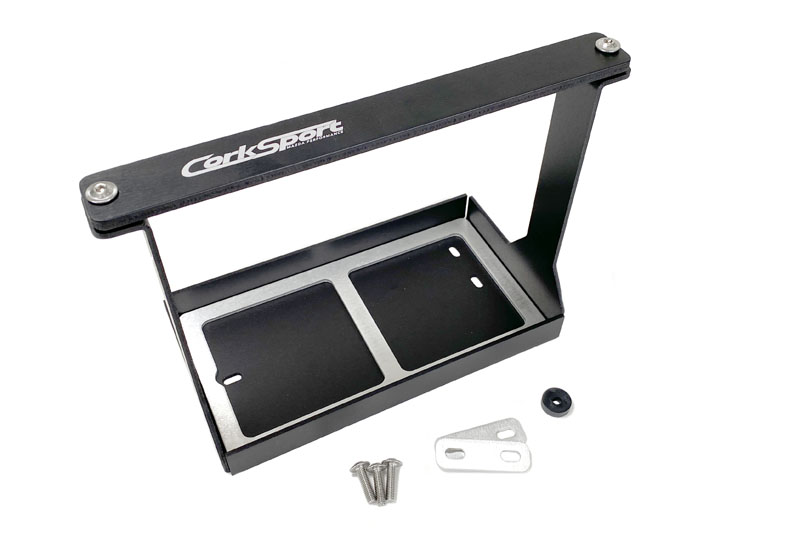 Designed to Fit
Moving to a smaller 51R battery allows for larger intakes than stock and a higher power potential for your MS6 with minimal losses to starting power. The CorkSport battery tray makes this easy through careful considerations for fitment. Anything from an OEM turbo inlet to a big intake like the CS 3.5" or 4" intake fit beautifully with tons of clearance. We sized the tray to match the 51R sizing standard with just enough wiggle room for minor battery variance. We even added extra height adjustability as we have found batteries vary the most in this dimension. The CS 51R tray is as close to the shock tower for easy access to turbocharger and other driver's side engine components for later mods and maintenance.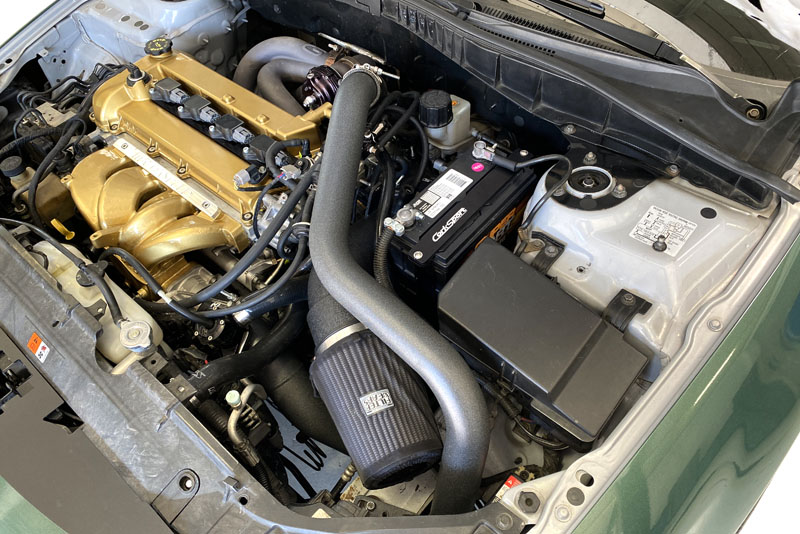 The Tray Provides Room & Strength
While the goal remained to leave the battery tray installed for most jobs, we also considered usability for frequent installs and removals. We did away with the annoying "J" hook style of battery tie-down bolt and went to fixed arms off the battery tray with pre-installed threaded inserts. We rotated the battery mount 90°, and with fixed arms, provides a ton of room for even the largest of intakes! We also added a 3rd mount to the battery tray which makes it easy to install and remove and keeps the battery secure through whatever you can throw at it.
Quality & Design of the Battery Tray
The CorkSport MazdaSpeed6 51R battery tray is made of laser cut and precision formed 5052 Aluminum. This makes the battery tray a perfect fitment and long lasting. The main tray is 1/8" thick material for an optimized strength to weight ratio. The tie down is made from thicker 1/4" material to better resist bending and really secure your new battery. The battery and mounting spacers are left raw for a great contrast against the black anodized finish of the main battery tray section and tie down. Don't worry if you don't like the shiny finish, it is only seen during installation. We chose the black anodize color for a clean look, when combined with the laser etched CorkSport logo, provides a nice and clean touch to any engine bay.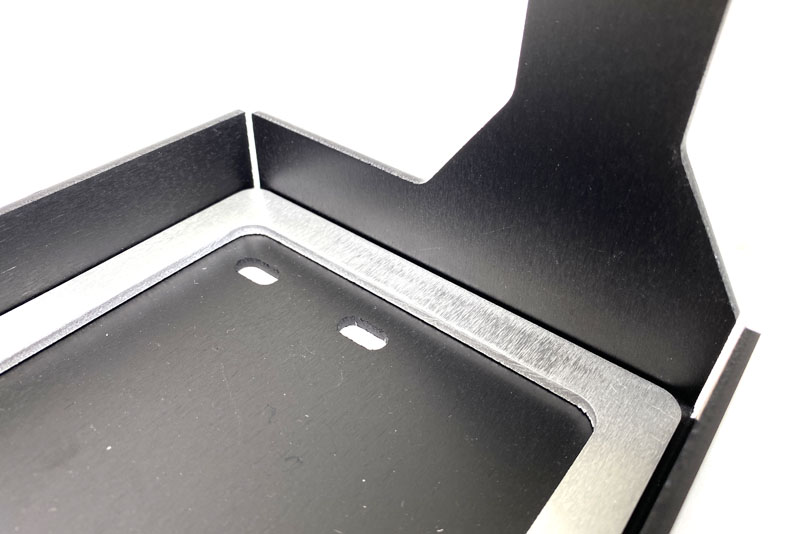 Finally, all CS 51R battery trays come with everything you need for installation except the 51R battery itself. All the hardware is included and is made from stainless steel with great-looking, long-lasting, and corrosion-resistant connections. To top it off, each kit comes with full-color installation instructions and a 2-year warranty!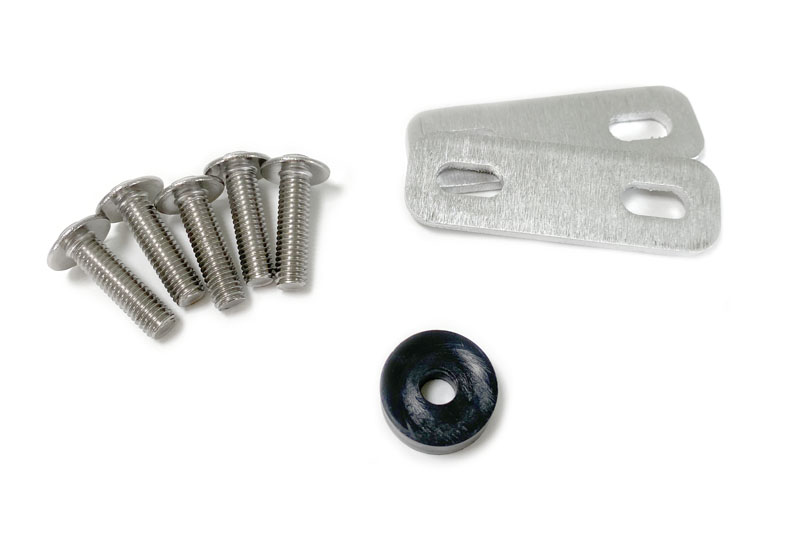 If you're looking for an easy solution to fit a bigger intake and don't want to make a custom box or relocate your battery, look no further than the CorkSport 51R Battery Tray for the Mazdaspeed 6. Check out our product listing HERE to purchase and to check out some additional images. Lastly, don't hesitate to contact us with any questions!
Connect with us: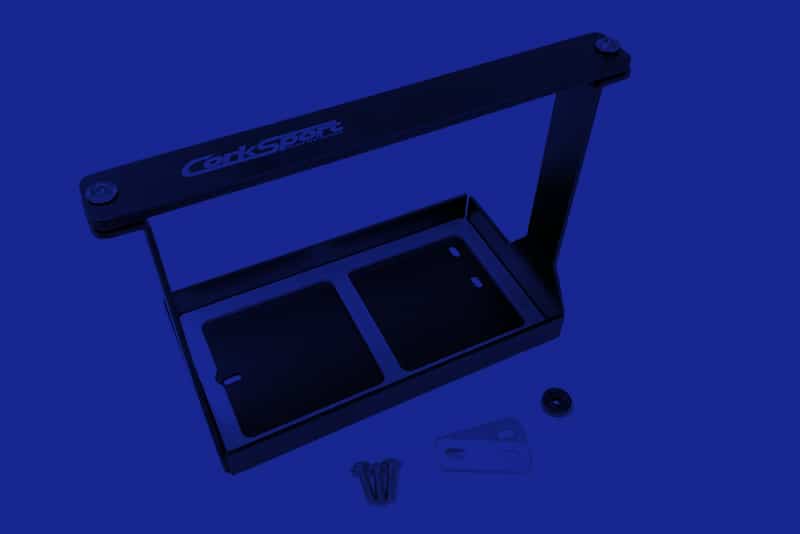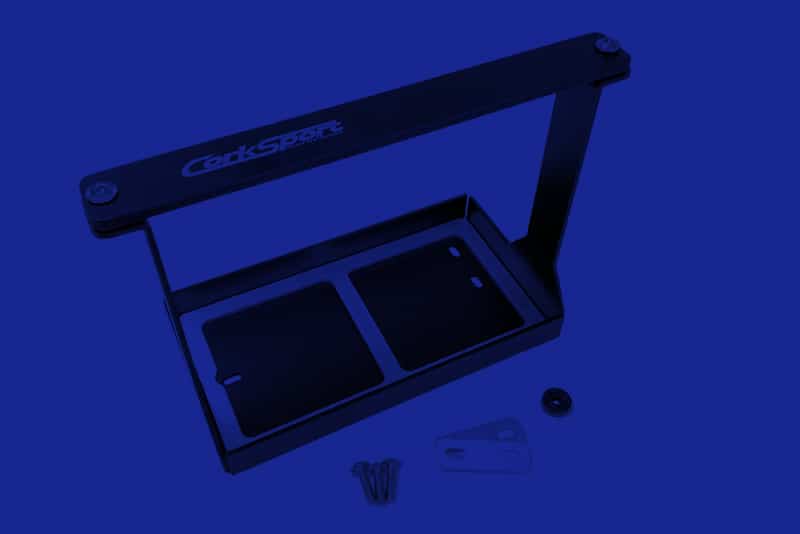 Get The Mazdaspeed 6 Battery Tray
The battery tray designed like OEM to fit 51R" sized batteries with clearance for the CS 4″ intake.
You May Also Like:
Summary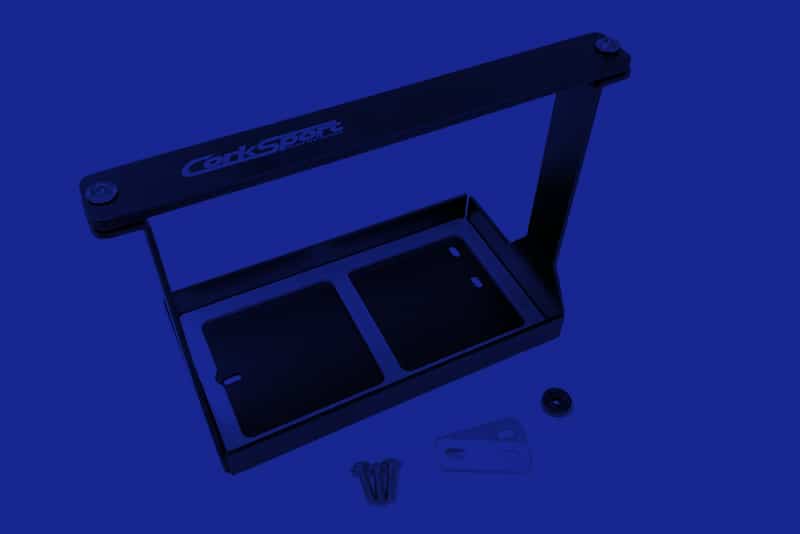 Article Name
The New Mazdaspeed 6 51R Battery Tray Designed Like OEM
Description
Today we are proud to introduce the CorkSport 51R Battery Tray for 2006-2007 Mazdaspeed 6! This products adds some much needed room for larger intakes by switching to a much narrower
Author
Publisher Name
Publisher Logo