Can you believe we started this project back in 2012?
Yes, it's been a long journey, and a few too many "two weeks", only to find that more improvements were needed. We'll be frank, this has been a challenging project to tackle, but we have prevailed. We have pushed past the challenges faced in manufacturing the complex design, and are proud to announce that we are ready to present you with the most complete solution for the Mazdaspeed 3 and Mazdaspeed 6 platform. Introducing the Mazdaspeed Intake Manifold!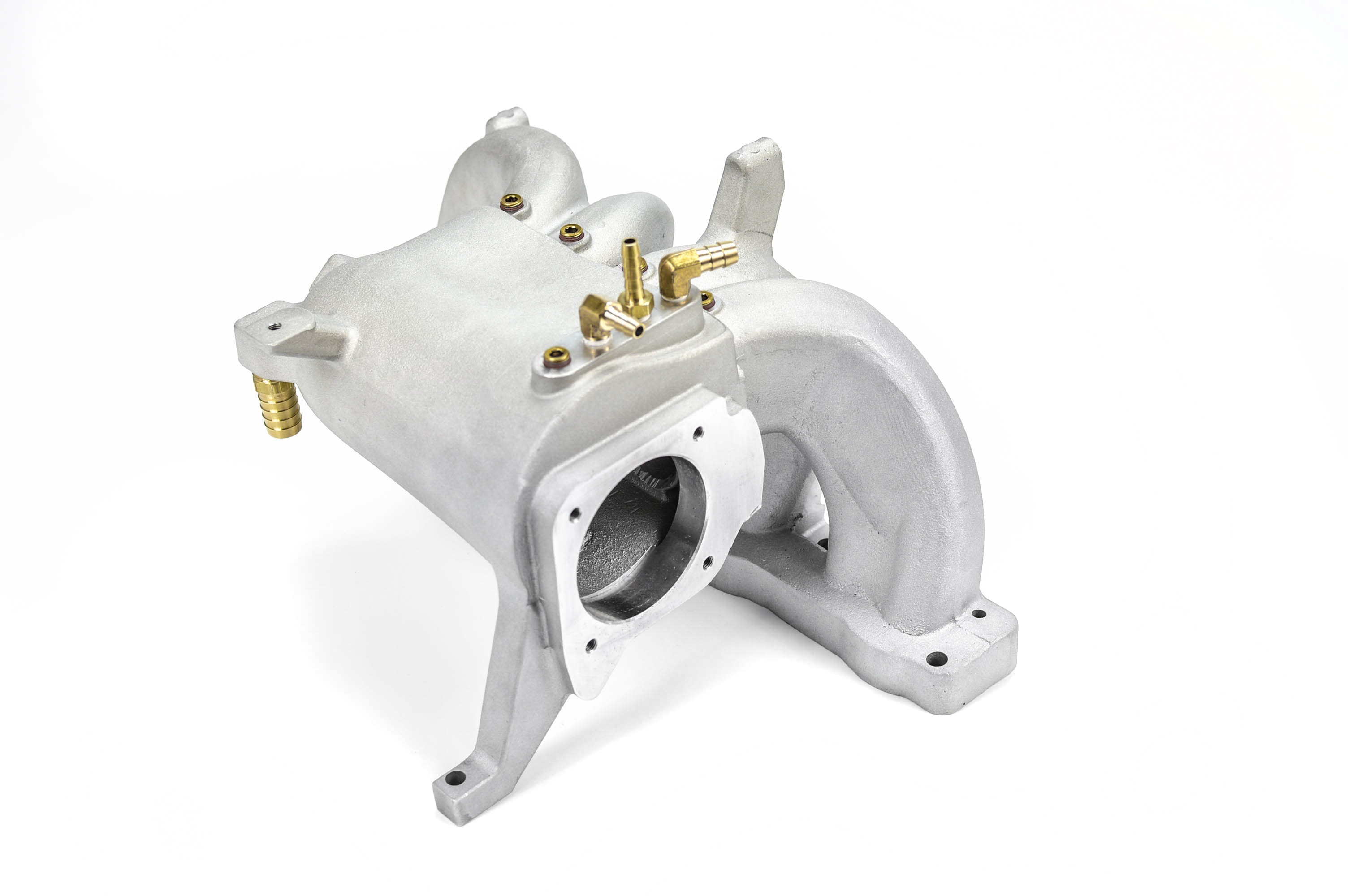 The CorkSport Intake Manifold is here for those of us wanting some more flow in our lives.
Our design focuses on performance without sacrificing OEM fitment or drivability. With equal flowing runners, higher flow than OE, and TMIC fitment, it truly is a complete solution to the OE intake manifold.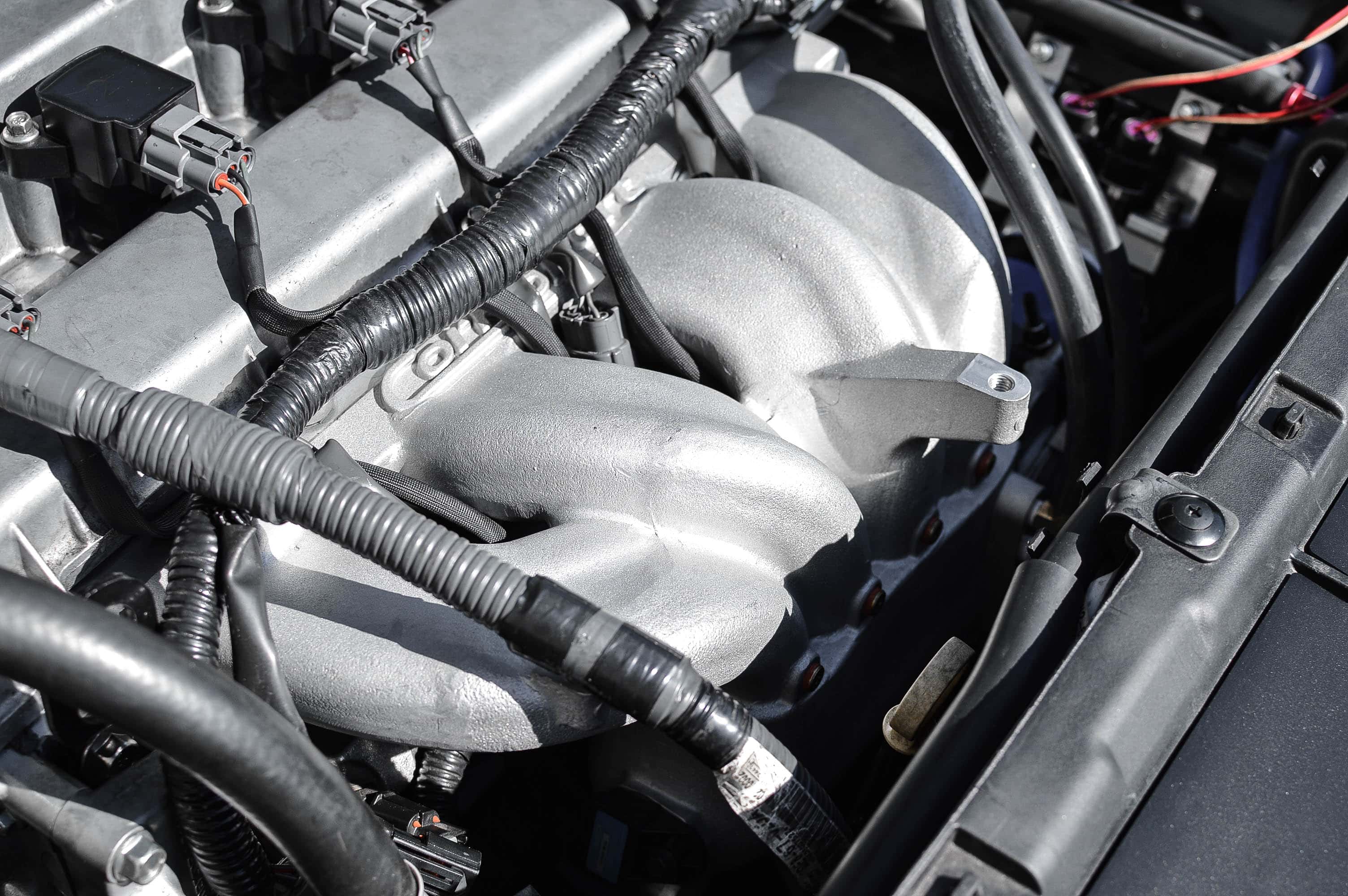 Fitment is huge when it comes down to large engine components like intake manifolds. While designing the CorkSport IM, we wanted to retain as many OE features and mounting locations as possible while maintaining neat and tidy packaging. By doing so, we were able to keep components such as the TMIC, OEM throttle body, MAP Sensor, and even the oil dipstick bracket in OE locations. This all means a relatively quick and easy part to install, but we made it even easier by clearing some space around hard-to-reach areas.
The CorkSport Intake Manifold may fit like OE, but that's where the similarities end.
The CorkSport Mazdaspeed Intake Manifold is designed with performance and drive-ability in mind, with the larger plenum design and long cylinder runners. Since the intake plenum is about three times larger than OE, there is an increase in high RPM power capacity without sacrificing throttle response and drivability. By maintaining the length of the cylinder runners (vs the typical aftermarket intake manifold), we improved mid-range power while still having peak RPM capacity with the single runner design vs. an OE split runner design.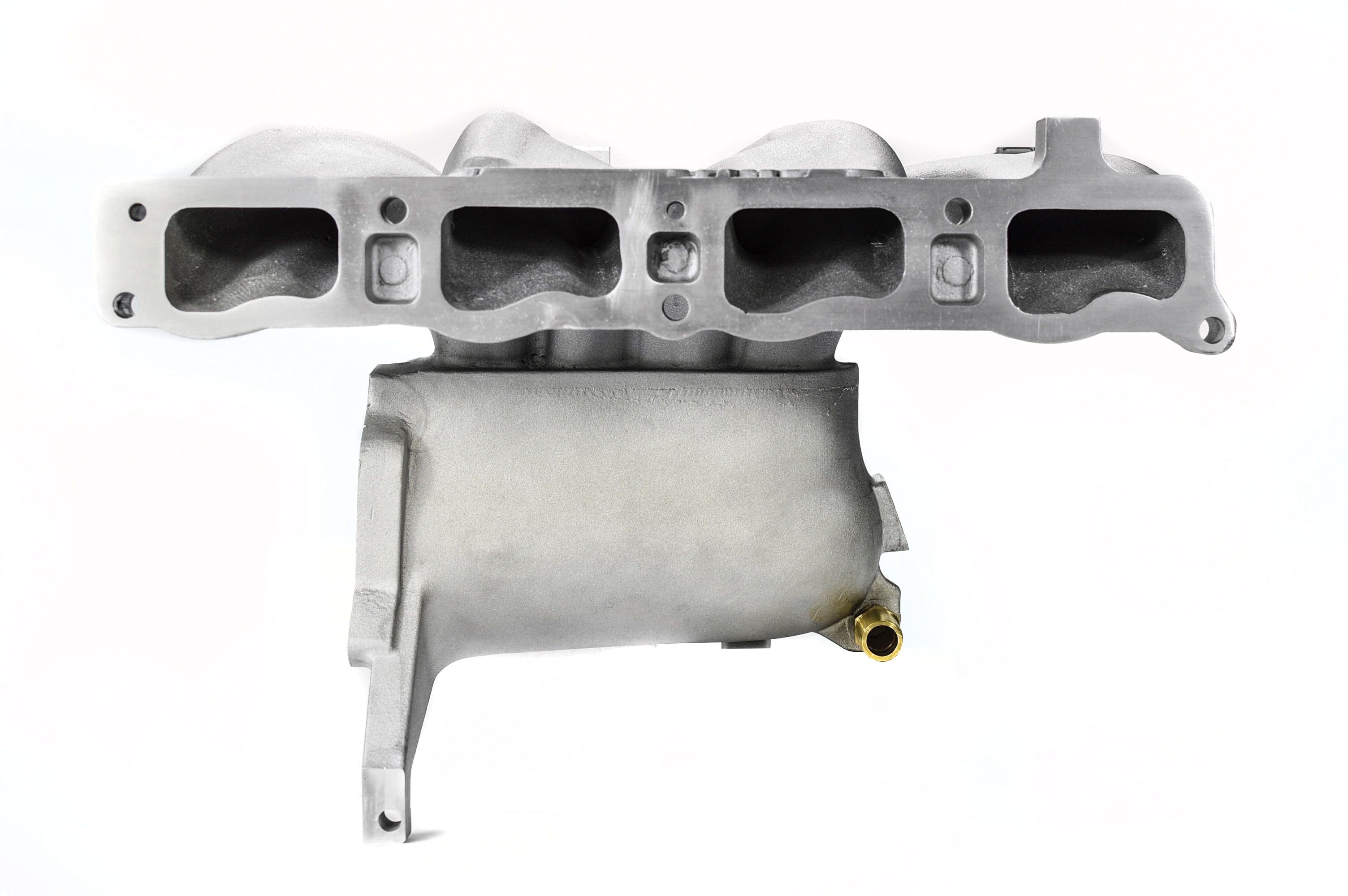 The increase in performance also comes with an increase in engine health.
By optimizing the design for equal flow between runners, the CorkSport IM eliminates the flow imbalance of the OE intake manifold. This significant imbalance causes cylinders to run excessively lean or rich, affecting engine durability and performance. Check out the graph below to see the difference. Not only does the CorkSport Intake Manifold outflow the OE design by 70CFM per runner on average but also significantly reduces the flow imbalance to 2% or less vs the OE imbalance of 21%.
This means your engine can run stronger, longer, and have a higher potential to make power.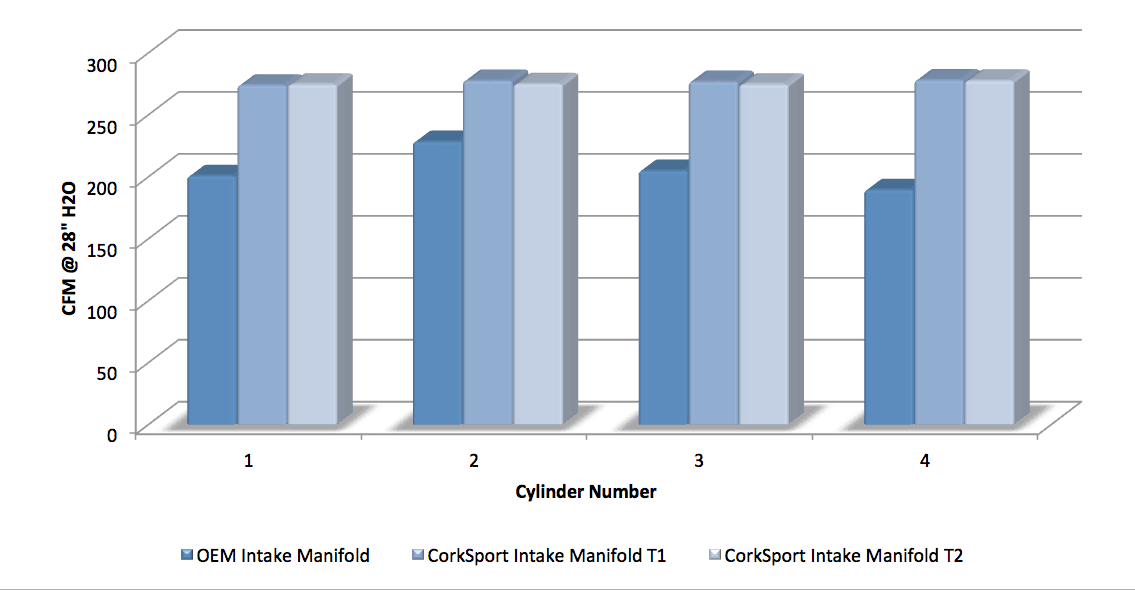 But enough talk about numbers and flow, let's SEE some numbers. The dyno graph below shows the difference before and after the CS IM on a Mazdaspeed3 with a CorkSport TD05H-18G turbo equipped. Not only was there an increase in power and torque across the entire RPM range, but the turbo also spooled around 100RPM faster than with the OE intake manifold.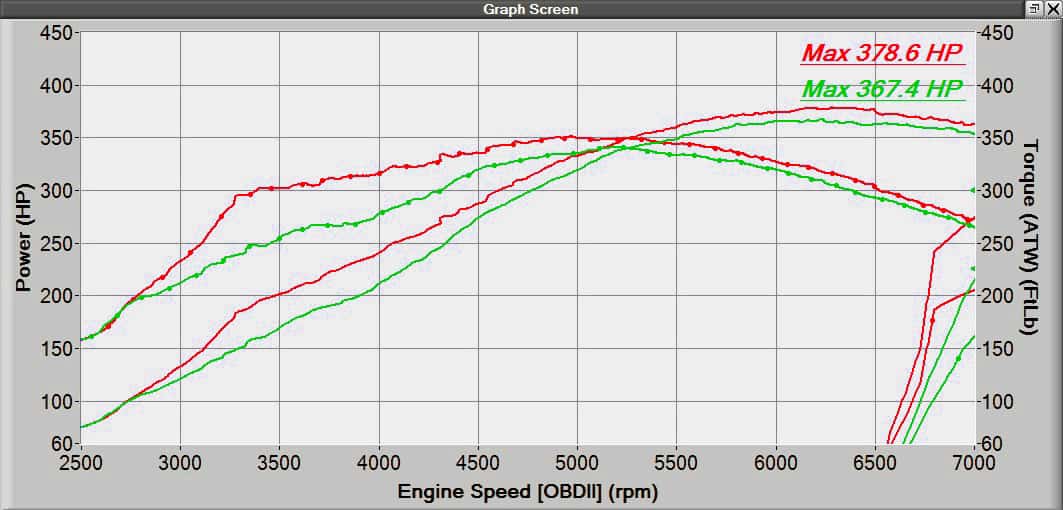 But wait there's more! Along with the overall design improvement over OE; there are additional design features that you need to know about.
Firstly, we increased the size of the throttle body opening. This allows the OE throttle body to work great but also allows for a larger throttle body to be installed without modification.
Next, there are added fueling ports for each runner. They are standard 1/8-27 NPT ports that can be used with methanol nozzles or other fueling options.
Finally, there is an extra 1/8-27 NPT port that can be used for boost controllers, gauges, or the like.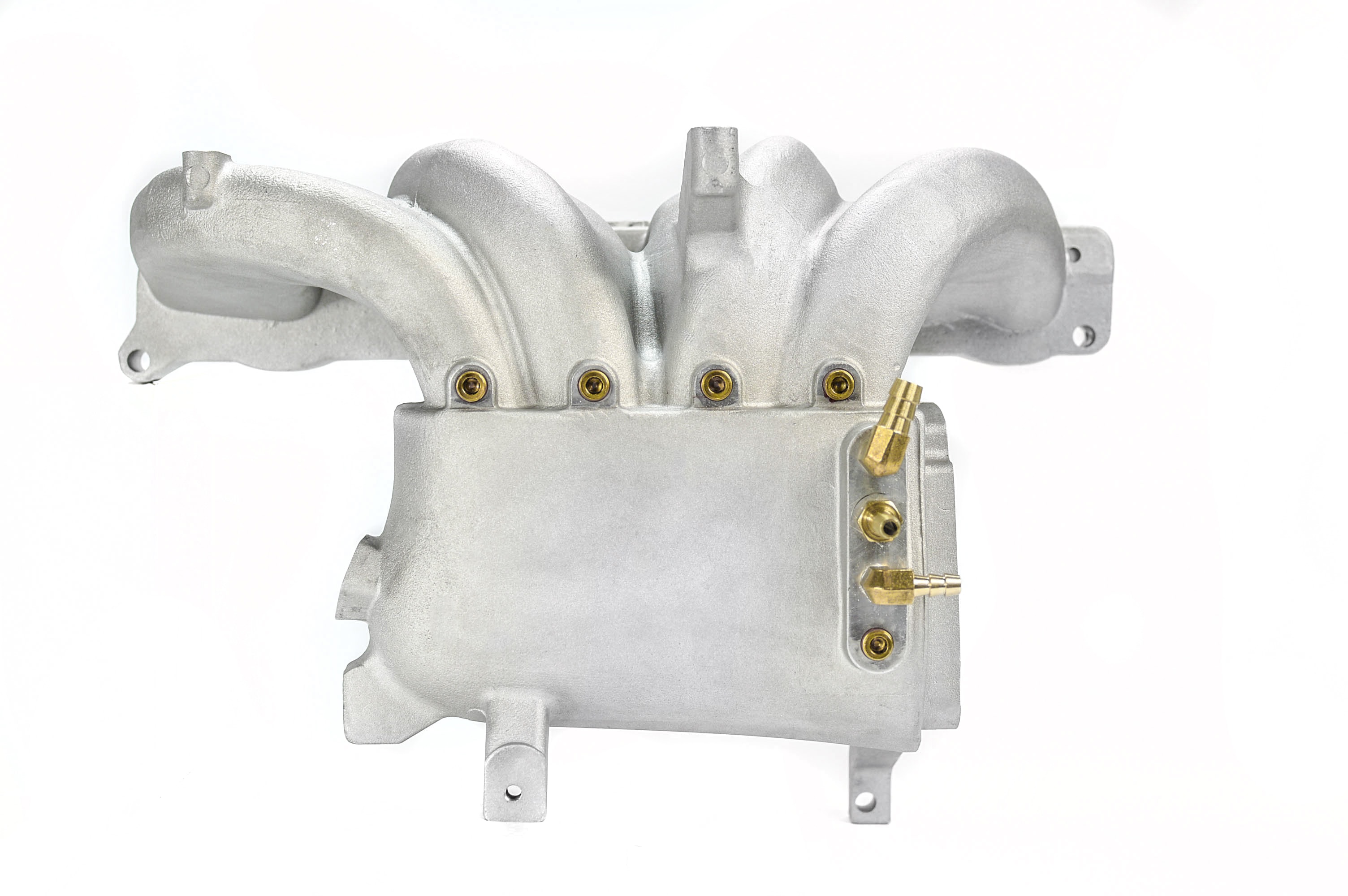 Now you may be thinking, But there aren't any larger throttle bodies available. To that, we say, not just YET!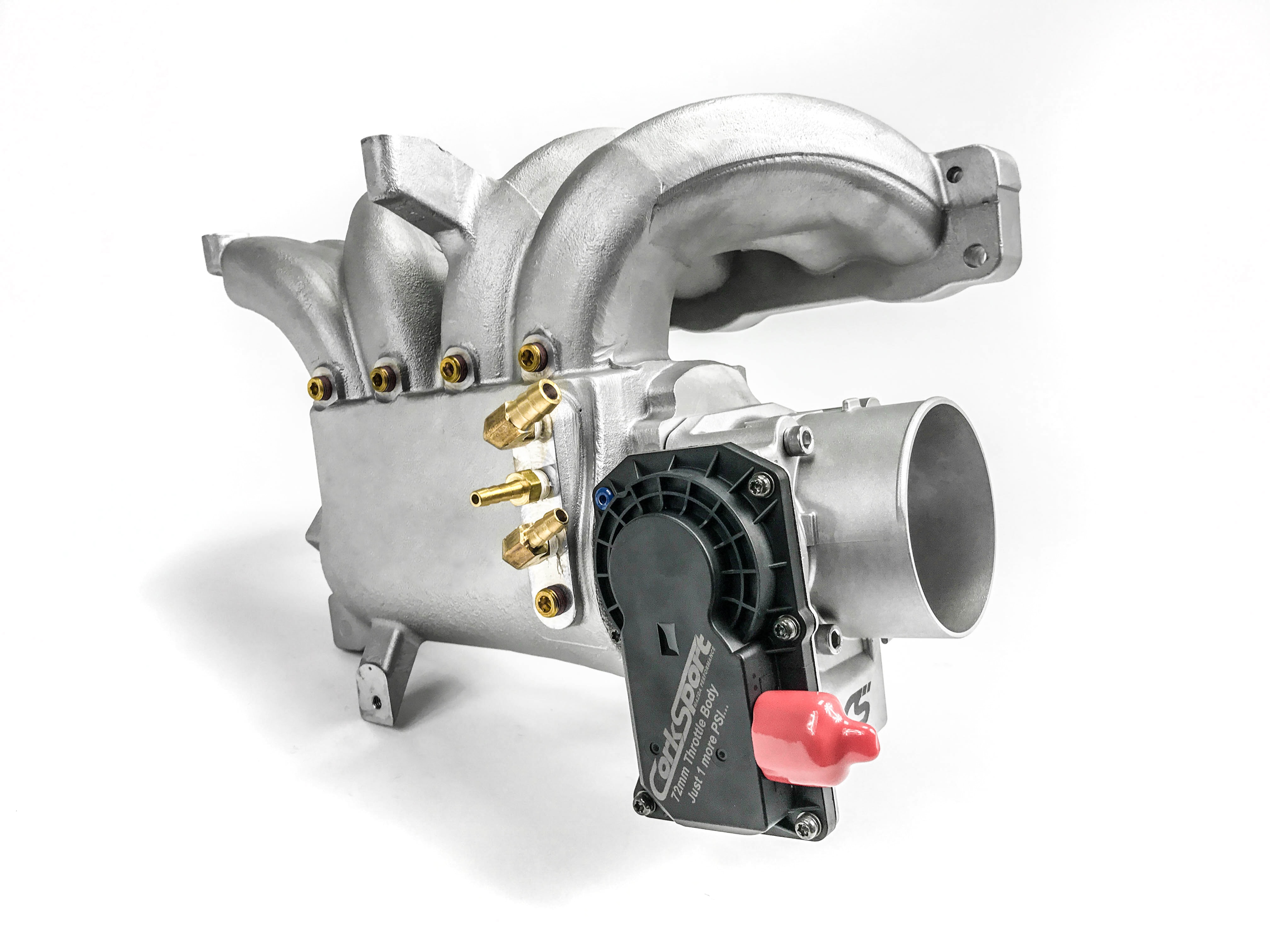 Along with the great features of this new Performance Intake Manifold, we are also providing nearly all of the hardware you need for installation; that is, the brass fittings that come pre-installed on the intake manifold and the additional hardware and hoses needed for auxiliary components.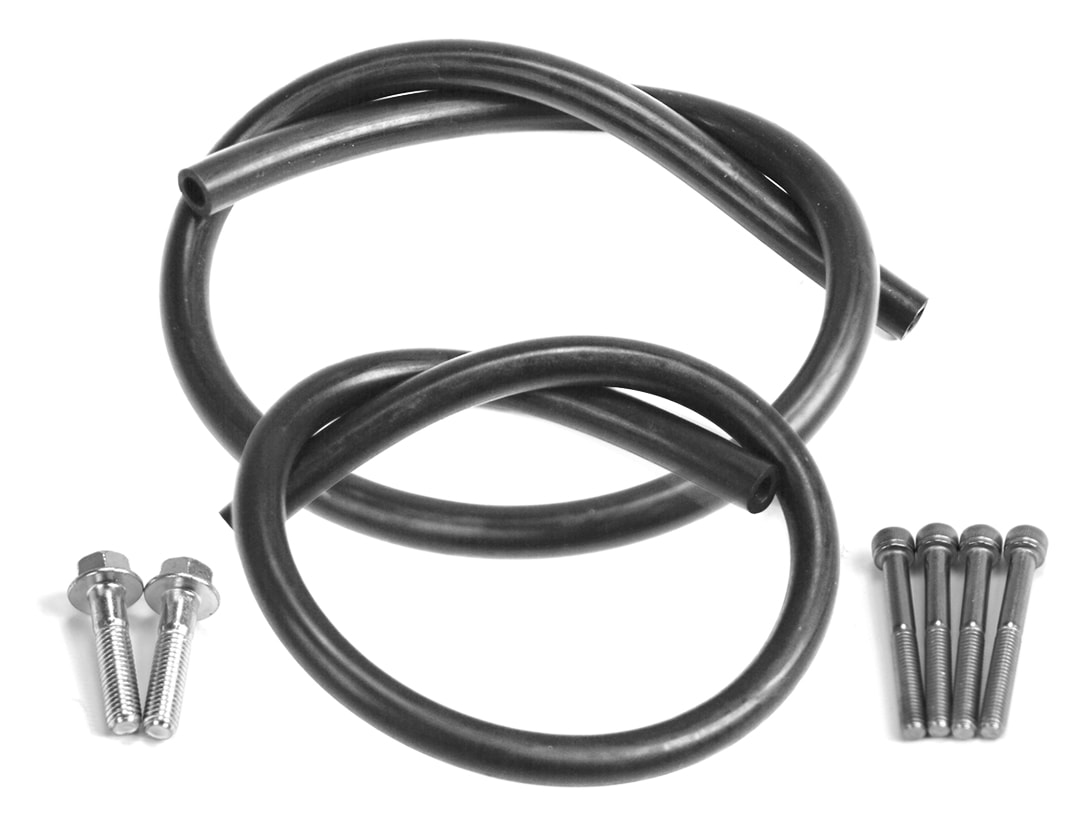 Now we would like to circle back to where we started with this conversation:
We here at CorkSport pride ourselves on doing everything in our power to provide you, our customers, with the best possible products out there. We also are committed to being real with you guys as well, because we too are Mazda-lovers who get a thrill out of overcoming the toughest challenges that stand between us and the ultimate car experience.
The most challenging aspect of this project has been getting the manufacturing to an acceptable quality, and consistent among each intake manifold. We have tested the intake manifold on multiple cars in-house and with various beta testers, the results speak for themselves: this is an exceptional performance product that your Mazdaspeed will love to have.
Believe us when we say that this design is tough to manufacture, and that process results in no two parts being exactly the same visually; but it also means that each manifold has its own unique look and character, the same way our cars do.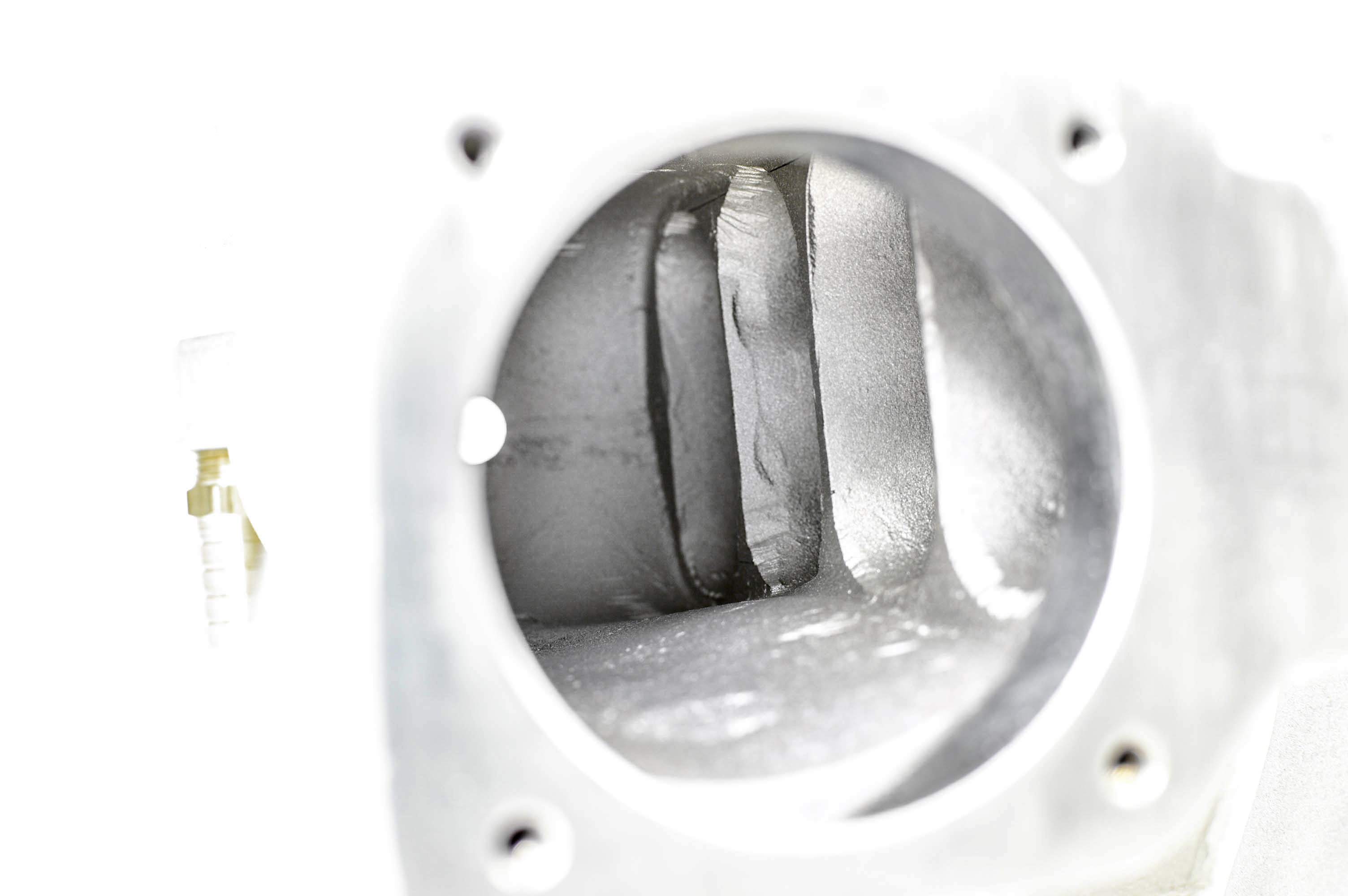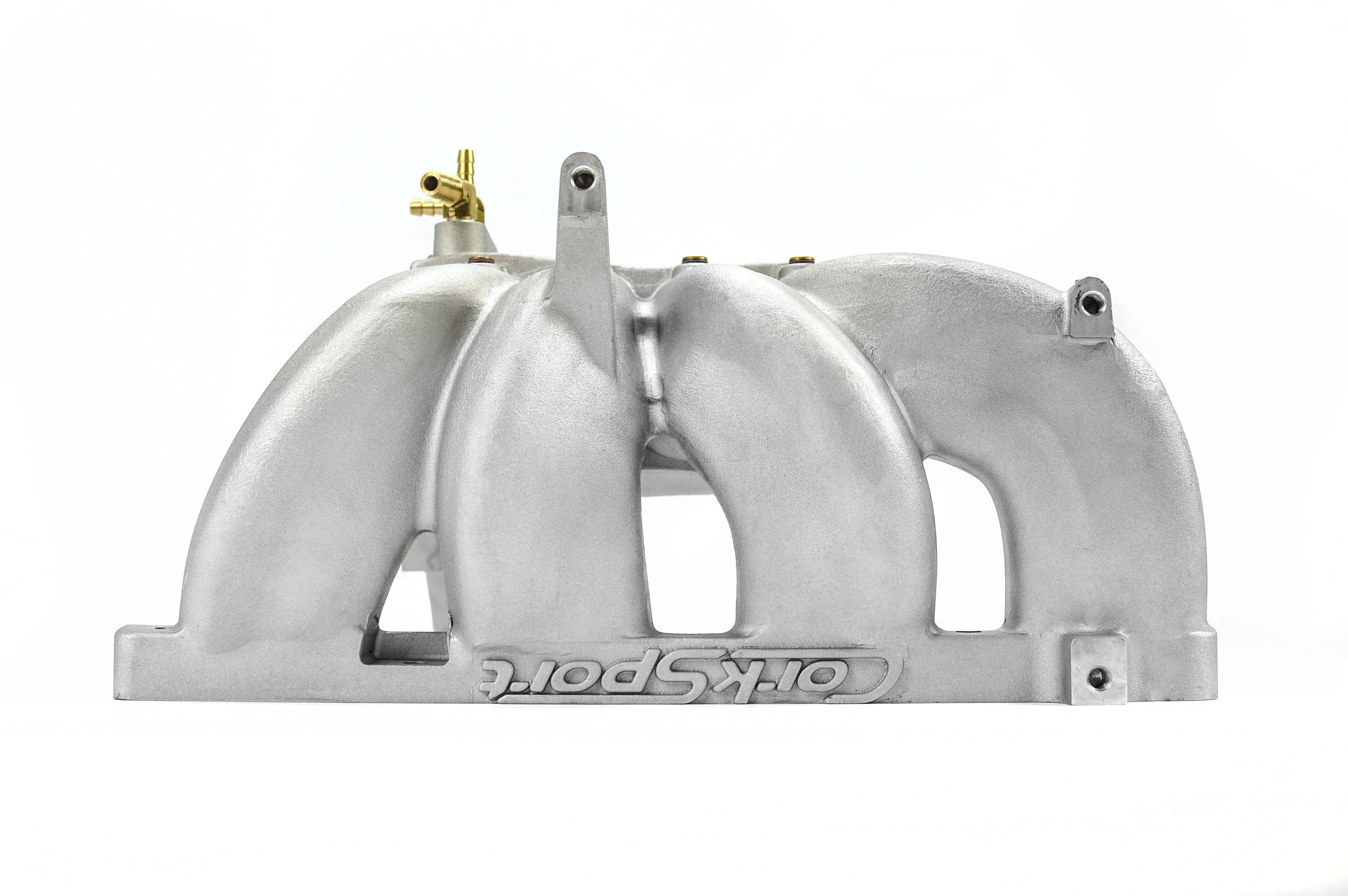 We guarantee that the CorkSport Intake Manifold will give you the best performance out there, but if for whatever reason you're not satisfied with the unique look of your IM, please contact us and we'll be more than happy to take care of you like we always do. – We've got your back!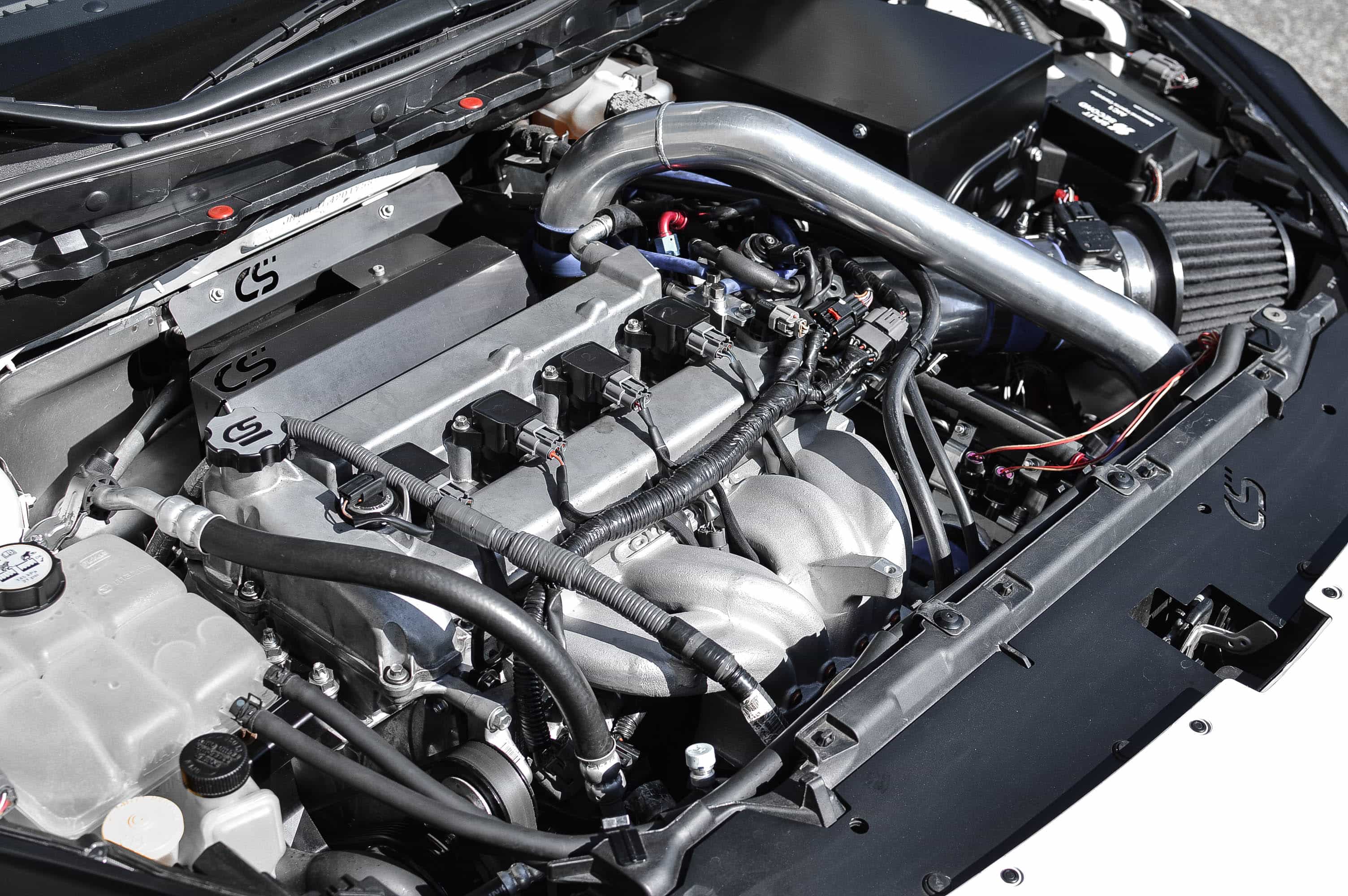 That being said, if you're looking to take your Mazdaspeed to the next level in both speed and reliability, the CorkSport Intake Manifold is the best comprehensive solution on the market.
These babies are only available while supplies last, so don't wait, they'll be gone before you know it!

Connect with us
You may also like:
Summary
Article Name
Mazdaspeed Intake Manifold
Description
Where do I find an intake manifold for my Mazdaspeed 3. Who has the best intake manifold for the Mazdaspeed. CorkSport has released its performance aluminum intake manifold for the 2007-2013 Mazdaspeed 3, 2006-2007 Mazdaspeed 6, and Cx7. All of the details of the manifold are available in this article including he cost, design, and more.
Author
Publisher Name
Publisher Logo