As we jump into the New Year I would like to share with you a rundown of the products we launched in 2011 and give you a first look at what you will be seeing to start off 2012.
2011 proved to be a busy year for CorkSport with 28 new products coming to market. In order of release, we added the following to our list of offerings:
Mazda 3/Mazdaspeed 3 Rear Chassis Brace Set
2010+ Mazdaspeed 3 Front Strut Bar
Mazda 2 Lightweight Crankshaft Pulley
Mazda 3/Mazdaspeed 3 Polyurethane Mud Flaps
Mazdaspeed 3 Lightweight Crankshaft Pulley
Mazda 3/Mazdaspeed 3 License Plate Relocation Kit
2010+ Mazdaspeed 3 Front Sway Bar
Mazda 2 Power Series Exhaust
2010+ Mazda 3 Power Series Air Box
RX-7 and RX-8 Banjo Bolt
Mazda 2 Quick Release Chassis Brace
Mazda 2 Front Strut Bar
Mazdaspeed 3/Mazdaspeed 6/CX-7 Turbo Top Mount Intercooler
Stubby Antenna
Mazdaspeed 3 Lowering Springs
Mazda Radiator Caps
Mazdaspeed 3 FMIC kit for SRI
Mazdaspeed 6 Mud Flaps
Extended Lightweight Lug Nuts
Mazdaspeed 6 Rear Sway Bar
2001-2003 Mazda/Mazdaspeed Protégé Skid Tray
Mazda 2 Front Sway Bar
Mazda 3/Mazdaspeed 3 Front End Links
Mazdaspeed 3 Short Shift Plate
Mazda 3/Mazdaspeed 3 Shifter Bushings
Mazdaspeed 3 Catted Downpipe
LED Underhood Lighting
So what can you expect from CorkSport to start off 2012?
Early next week we will be launching the CorkSport Front Camber Kit for Mazdaspeed 3. This kit is designed to provide camber adjustability and dial in performance on the Mazdaspeed 3 with up to -3 degrees of camber adjustability.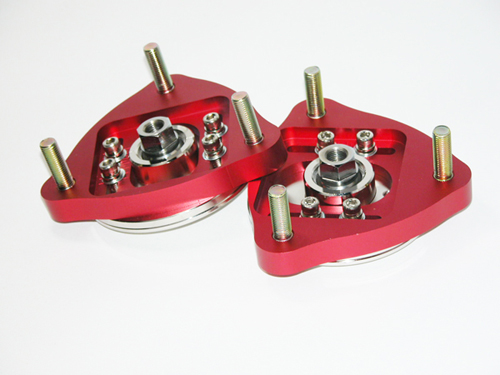 Next we will be rolling out a new and improved turbo inlet pipe for those who are running a stock or non-CorkSport intake system. The newest version of our turbo inlet pipe has been redesigned to provide seamless fitment with OEM or other aftermarket intake systems by replicating the fitment of the factory TIP to the intake while maintaining all of the characteristics that have made our turbo inlet pipe a top selling product.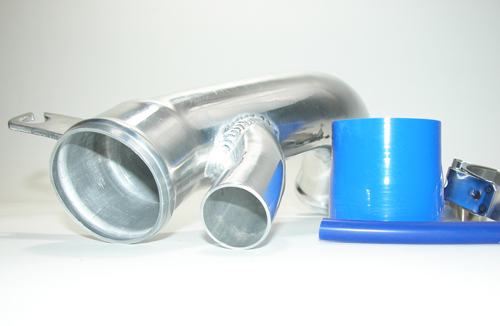 We will also be introducing our staged intake systems with the addition of a stage one CorkSport short ram intake without turbo inlet pipe for those that want to upgrade to a basic package. The stage two intake system will be our number one selling CorkSport short ram intake with turbo inlet pipe and the stage three intake system will be the new CorkSport Cold Air Intake which has been designed to push the filter away from the engine and will have the unique feature of being interchangeable with our short ram intake system for customers wanting to run a cold air intake in the summer and short ram in the winter!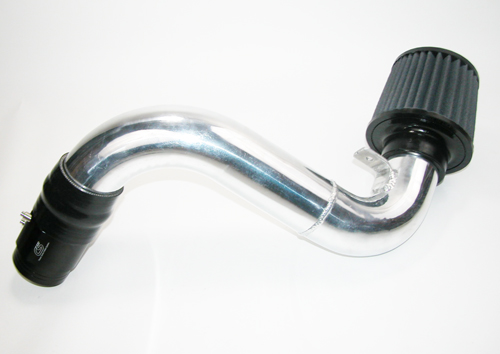 We will also be launching the highly anticipated CorkSport Oil Catch Can early this year. This has gone through several iterations to find the ideal design that would provide functionality and be simple to install. The end result is an aluminum, bolt-on oil catch can that will help keep your intake clean by filtering out the junk that would otherwise end up in your intake manifold and possibly on your valves. You can see a full string on the development of this product on the Mazdaspeedforum.
Also to come early this year is the new addition to our CorkSport LED lighting product line with the CorkSport Mazdaspeed 3 Bumper Lights.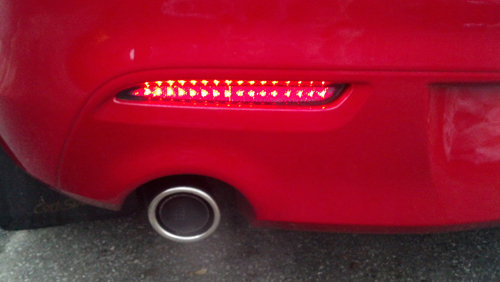 Let's also not forget our Mazdaspeed Protégé drivers out there, we have something for you as well with Mazdaspeed Protégé Silicone Intercooler Hoses expected to be out soon!
This represents just some of the great products you can expect to see from CorkSport in the coming year!
Gwynne-