I'm proud to announce the release of the CorkSport Mazdaspeed 3 Front Camber Kit, our deepest customer collaboration effort to date!
It all began over a year ago with a product submission from Todd Friar, a well-respected member of the Mazdaspeed3 community that you can often find contributing on the forums as Todd98se.
Based on his submission we began exploring manufacturability when we received a second product idea submission from Eric Poyer on 5/03/2011 that helped to confirm the viability of this product. With a second customer willing to participate in the development process we felt confident we could design a part that would be a sales success.
We collected their input on important features and target price and after a few weeks, we presented drawings to Eric and Todd for their consideration.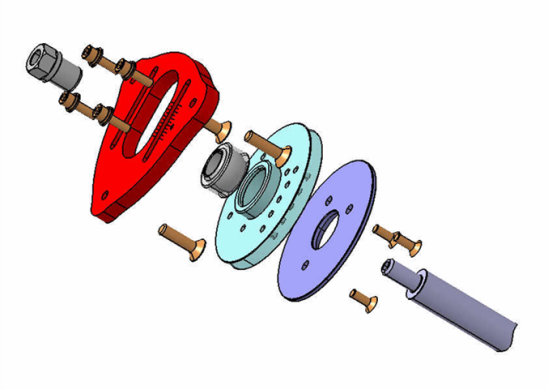 With their feedback in hand, we developed sample sets for test fitment.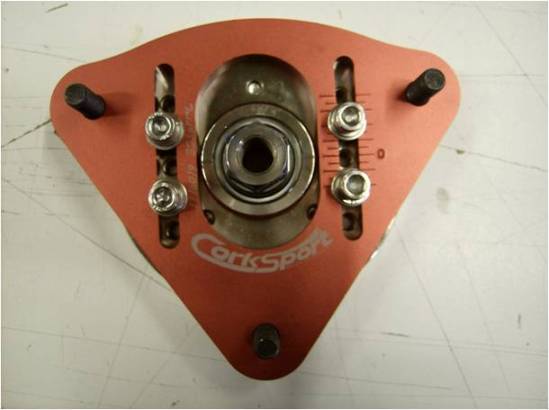 We confirmed successful installation in our shop then got a sample sent out to Todd for further feedback. He even wrote up a fantastic installation process post on the Mazdaspeed forums.
Our initial design required cutting the strut tower, something we were well used to seeing having been in this business for so long. Eric however, was resistant to the idea of cutting his strut tower, something we then realized may be an issue for other customers as well, and a detail we may have missed had it not been for his involvement in the development process.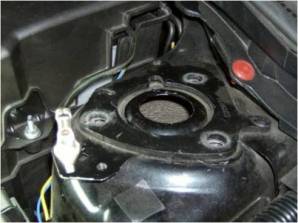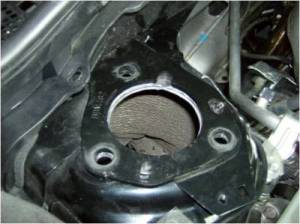 We knew we had to go back to the drawing board to remove the requirement to cut the strut tower and we also knew we needed to reassure people that cutting the strut tower would not compromise the integrity of the vehicle.
Using Solidworks, we did some force analysis testing that backed up what we already knew from experience and provided the data needed to show that it is possible to safely remove some material from the strut towers.

We also redesigned the camber plates to allow for installation without cutting the strut tower by recessing the bolts.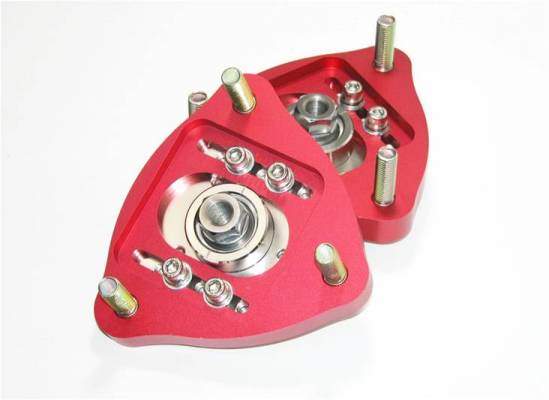 Other features we incorporated into the production version from Todd's feedback are larger M10 studs which reduce camber variation during removal and reinstallation and longer studs to allow for improved fitment with strut tower bars.
The final product is a front camber kit that provides up to -3 degrees of negative camber with aftermarket coilovers and can be installed without any permanent modifications. Proper cutting of the strut tower allows for easy access camber tuning to dial in performance handling on and off the track.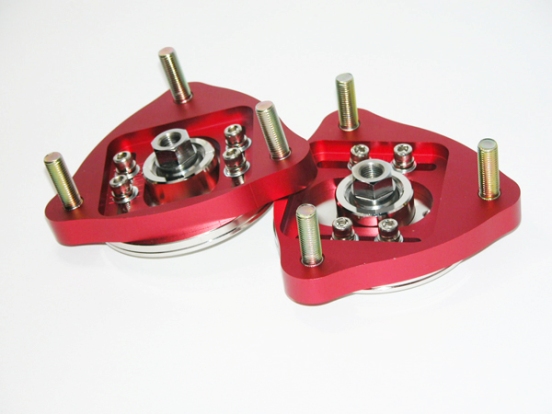 Solid pillow ball bearings and housing reduce unwanted upper strut mount deflection and improve handling during racing and high performance driving.
Our camber kit can be used with aftermarket lowering springs and OEM springs for reduced upper strut mount deflection, however, negative camber is limited to 1.5 degrees due to spring interference. We will be revising the CorkSport lowering springs to allow for a wider range of camber adjustment and expect them to be out later in 2012.
Our knowledgebase is a repository for all sorts of information. For the camber plate development process, the interested reader can view each article we wrote during the development process for more details.
Article 1: Article 2: Article 3: Article 4:
Todd and Eric were fantastic during the development process. This was one of the most work intensive products we have released to-date and we could not have done it without them! The CorkSport Mazdaspeed 3 Front Camber Kit is available for purchase from CorkSport.com for $359.00
Rich-
Summary
Article Name
Mazdaspeed 3 Camber Plates
Description
We worked with a forum member to come up with a design and a product that any Mazdaspeed 3 and Mazda 3 driver could use.
Author
Publisher Name
Publisher Logo