The CorkSport Single Runner Intake Manifold Gasket is here! Designed for OEM and upgraded intake manifolds with or without ported cylinder heads on the DISI MZR in the Mazdaspeed 3, Mazdaspeed 6, and Mazda CX-7 Turbo, the CS IM gasket is one of those things you don't realize you need until it's too late. The OEM gasket often fails to seal once reused and can cause a restriction when going to enlarged ports. This can be frustrating as who wants to take their car back apart after a manifold upgrade because of a stupid gasket? If this sounds familiar, read on as we introduce you to the CS single runner gasket!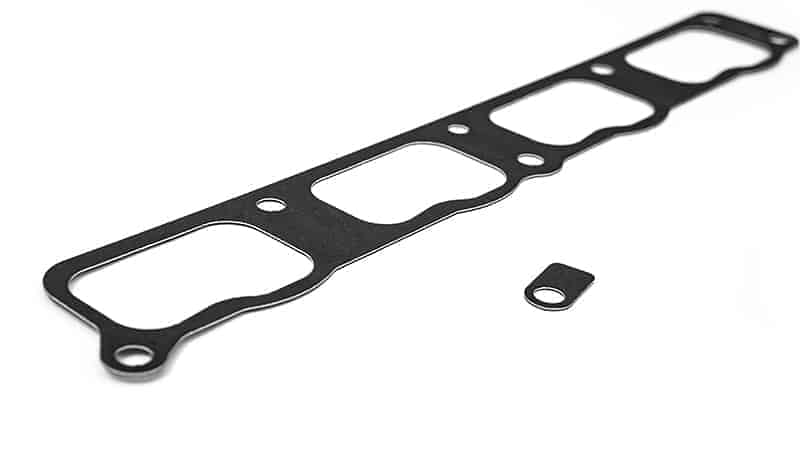 We collaborated with Cometic gaskets to design the intake manifold gasket; testing multiple materials to really determine what will hold up to the abuse of a Mazdaspeed. Cometic's Aluminum Foamette Material (AFM) in 0.060" thickness was by far the best choice. It uses an aluminum core surrounded by a synthetic nitrile rubber coating. This material seals fantastically well, even if there are some minor surface imperfections or even O-ring grooves that are present with some aftermarket intake manifolds. This material is also resistant to motor oil and fuels, plus can be reused should you need to perform valve cleaning or have to take your intake manifold off for an install.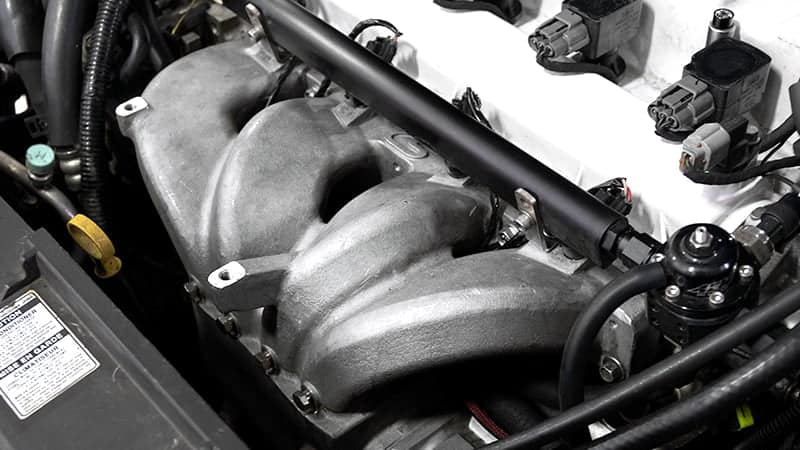 Aside from offering better sealing than an OEM gasket, the CS IM gasket offers performance benefits. When going for more power, it is very common to upgrade the port sizes on the intake manifold and/or cylinder head. Doing this and reusing an OEM gasket can leave an edge of a gasket or even the center dividers of the OEM gasket in the way of airflow. The CorkSport IM gasket eliminates this problem by using enlarged ports that will suit the most aggressive of porting with no flow restriction. Plus, we went to a single runner opening to eliminate the divider present in the OEM gasket to further prevent flow restrictions. There is also the added safety benefit, as a piece of an OEM gasket hanging in the airflow path could break off and enter the engine which would never end well. This is truly a performance gasket, meant to give you room for whatever flow you want to put through it.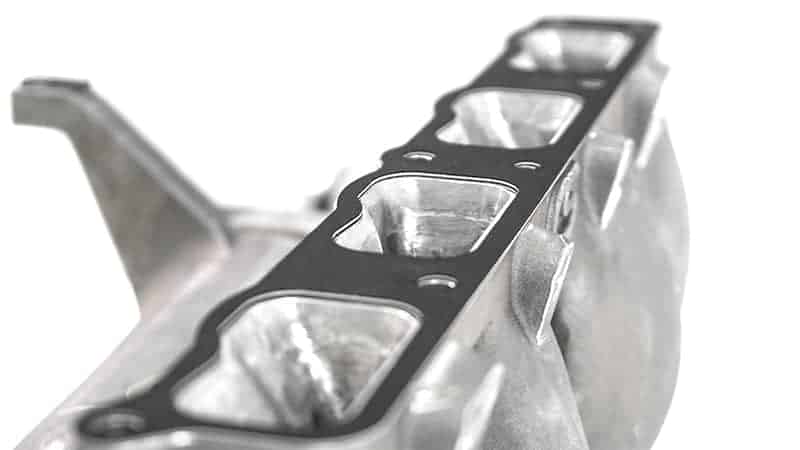 There is also a less obvious performance benefit than flow: thermal insulation. OEM gaskets are made out of metal, which means as your engine heats up, this heat can directly transfer easily into your intake manifold. This is also an issue with O-ring sealing as the intake manifold is directly touching the cylinder head. More heat in your intake manifold means it's harder for your boosted air temps to stay cool when traveling through your intake manifold. While not a huge benefit, colder charge air will always help you make more power. Since the CorkSport Single Runner IM Gasket has the synthetic nitrile rubber coating, heat transfer into the intake manifold is more difficult, keeping your charge air just that little bit cooler!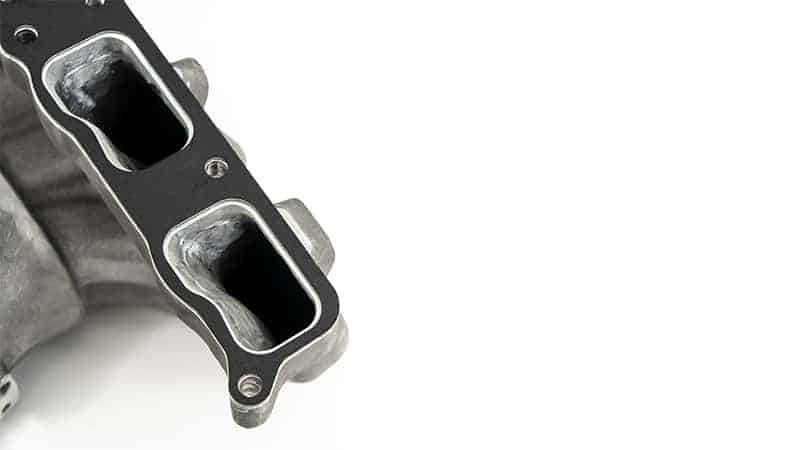 The CorkSport IM gasket comes with a spacer for the lower mount of the intake manifold made of the same AFM material. This is critical as the CS gasket is six times thicker than OEM so the lower mount no longer lines up properly. Failure to use a spacer like this can cause leaks at the cylinder head flange or worst case, warping or damage to your intake manifold or cylinder head.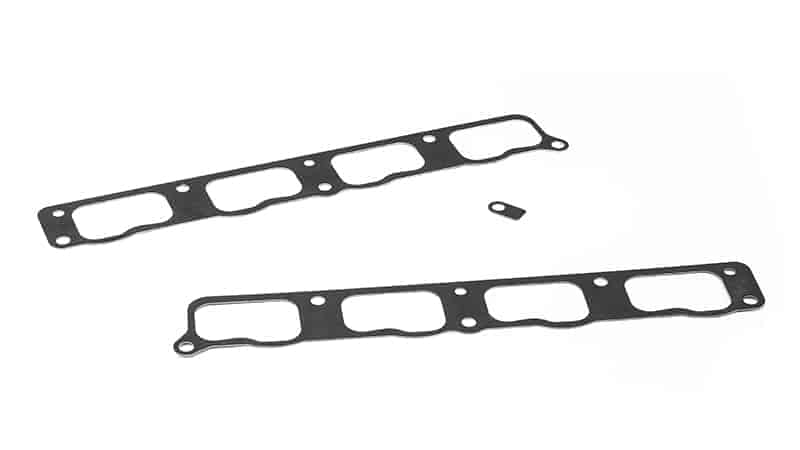 The CorkSport Single Runner Intake Manifold Gasket is a great upgrade to optimize your manifold upgrade or simply ensure your next maintenance day goes smoothly. Let us know if you have any questions and visit the product listing if you'd like to pick one up!