Well guys, I am back with a part 3. I apologize in advance for the delayed release of the 3rd chapter, but the Mazda was out of commission for a bit getting some stuff reworked! That being said, we can now pick up where we left off in part 2!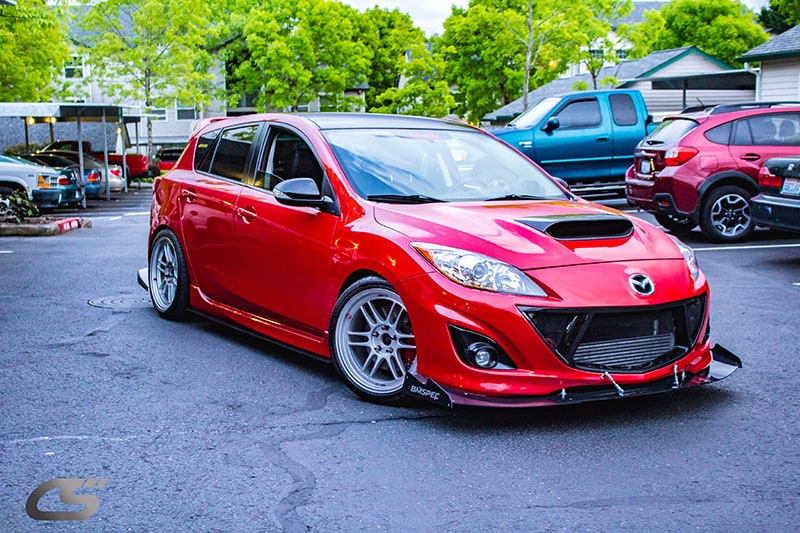 As I started to settle into my new stake at CorkSport, I started adding on lots of new goodies. At the beginning of the new year of 2017, I got to throw on our prototype
Stage II RMM
and get rid of my old one for some testing and feedback. Not only did the vibes decrease substantially, it also held the powertrain better and was helping my wheel hop significantly. So while I was at it, I threw on a
Lower Tie Bar
to help even further, knowing I had plans in the very near future to make over 400 Whp.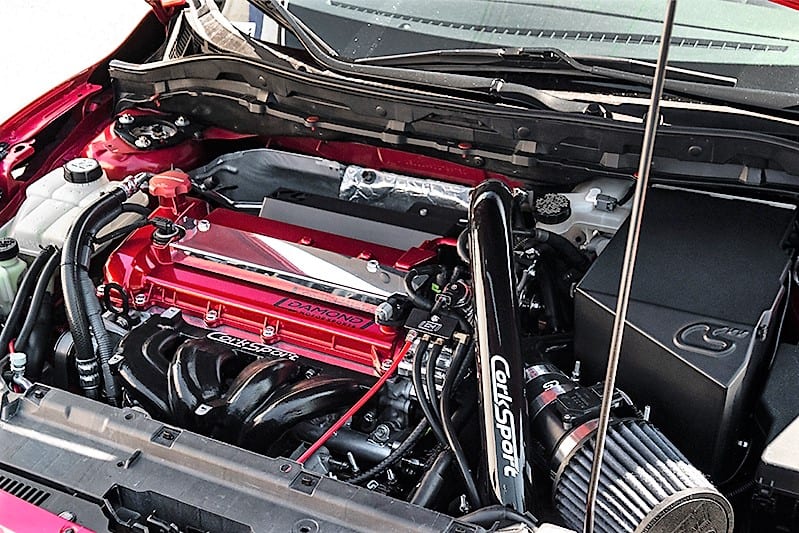 It was now Feb. of 2017 and I knew I was wanting to reach my new power goal by Summer. So, I talked to my tuner, Erik with Drama Tune, and scheduled to fly him up here in March to dyno tune the car. I had every single piece needed to complete the 400+ Whp puzzle.
The last missing piece was fuel. At this point in time, I had two options, Port Injection or Methanol Injection. Given, that I only needed a little more fueling head room freed up I went with methanol for ease, and price. For those that are curious, I purchased the Snow Performance Stage 3 Kit.  

I started installing the kit at the beginning of March 2017. Since I was going to be putting bungs into the FMIC piping, I got the kit powder coated as well.  I installed one small nozzle right off the cold-pipe of the intercooler, and another large nozzle right before the throttle body. I left a couple inches to help the alcohol atomize. The total amount I was spraying between the two nozzles was approximately 1000 CC's of 100% Meth as we were using it for Fuel.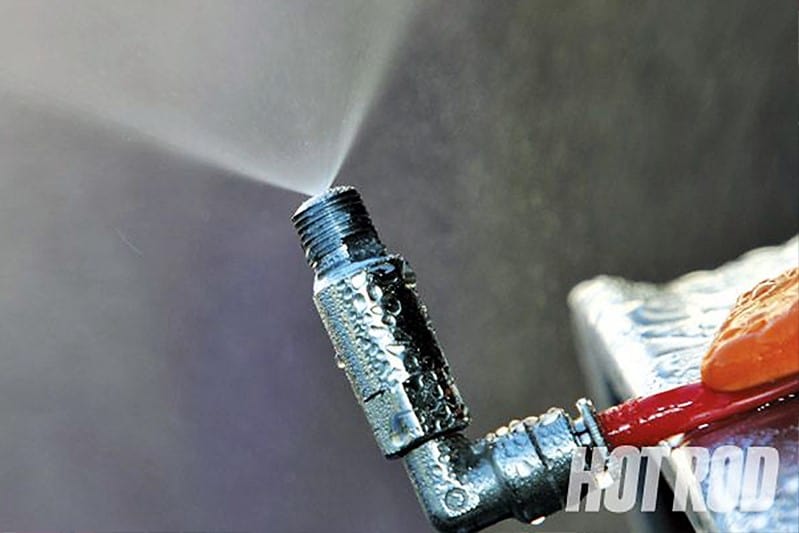 So, with the car ready my Tuner flew up and we got my car on the Dyno! Keep in mind my car is a stock bottom end, so I knew I was going to be playing with fire a bit. The general rule of thumb here:
If you are on a stock bottom end and want to push the car in this fashion, always have a backup plan ready in case the engine gives out.


By the end of the session, I had 3 maps from Erik:
Pump Gas
: 340 Whp
E85 Blend (3 Gallons)
: 390 Whp
Methanol Injection
: 430 Whp. (e85 still in the tank for added knock resistance and cooling)
The torque was kept down as much as possible at 380 Ft-lbs @ 4700 RPM. So, the stock rods definitely were not in danger. Ultimately if the block were to give out in this situation, it would more than likely be the piston rings. The stock Piston Rings do not like high heat or harsh temp changes. So, the best thing you can do pushing 400+ hp on the stock bottom end is to allow time between pulls for everything to re-stabilize. This will ultimately increase the time you have before it 'Splodes. Because, if we are being honest with ourselves, at that power level, its always a matter of when, not if with the stock block.


So, this is how my MS3 has been for the last year or so power wise. Built block will be in the future soon. But on this next part, I'll dive into some cosmetics details that I'm sure a lot of people wants to know.
*Hint* "Hey Bro what flares are those"
-Brett@CS
Summary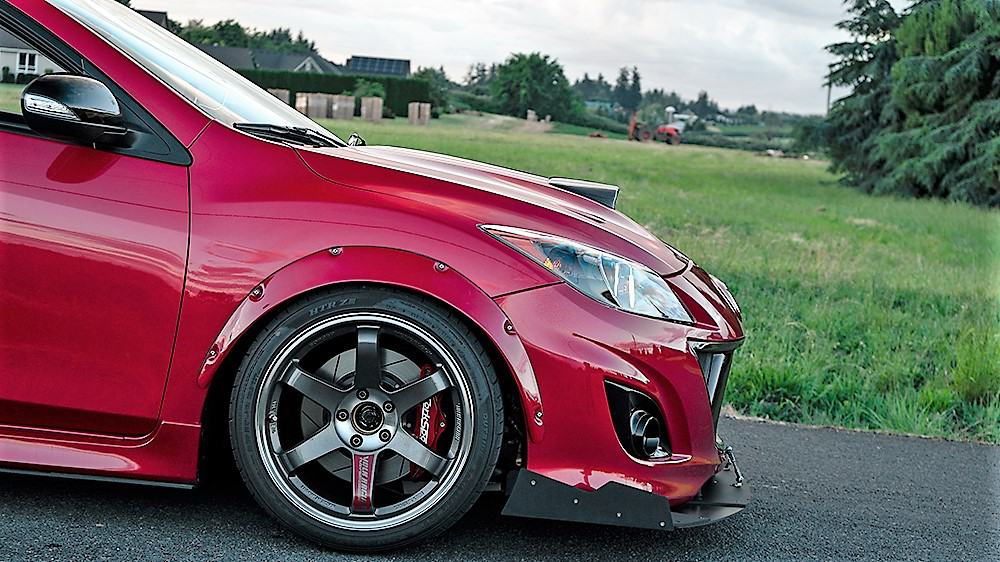 Article Name
Brett's Mazdaspeed3 Build part 3
Description
We've been taking a look at the journey CorkSport's Brett White has taken with his Mazdaspeed 3. From purchase to getting 400+ WHP out of his Mazdaspeed...
Author
Publisher Name
Publisher Logo