The Slippery Slope of Modding…
If the title doesn't tell the story then you must still be at the top of the hill; good luck with that as it won't last long.  Now let me tell you my story.
Even before I got my Mazdaspeed3 I was a tinkerer; I wouldn't call it modding because there were no off-the-shelf parts for my vehicle at the time.  I was 16 years old with my first truck; I quickly made it loud and obnoxious among many other things.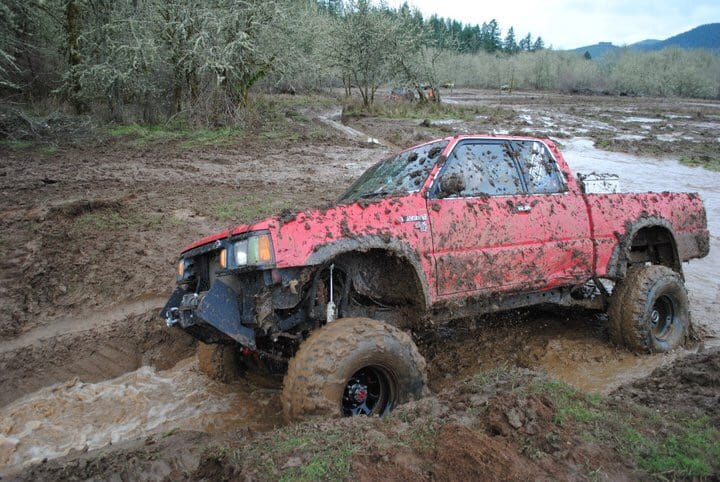 Flash forward to my later years, and you'll find that I haven't changed; things have just gotten more expensive… ya, you know what I'm talking about.  We don't grow up; our toys just get more expensive.
So I got my 2009 Mazdaspeed 3 in 2014 with a fresh Mazda Motorsports short block, a CorkSport SRI, and Race Pipe.  Oh, don't let me forget the CS Fuel Pump Internals and Cobb AP… I don't want to get roasted on my blog. Anyway, that setup was short lived.  
Within two weeks' time, just long enough to break-in the engine, there was a prototype CorkSport Mazdaspeed turbo on my car along with an assortment of other goodies such as a Downpipe, Cat-Back Exhaust, and a few suspension goodies.  Two weeks! That's all it took!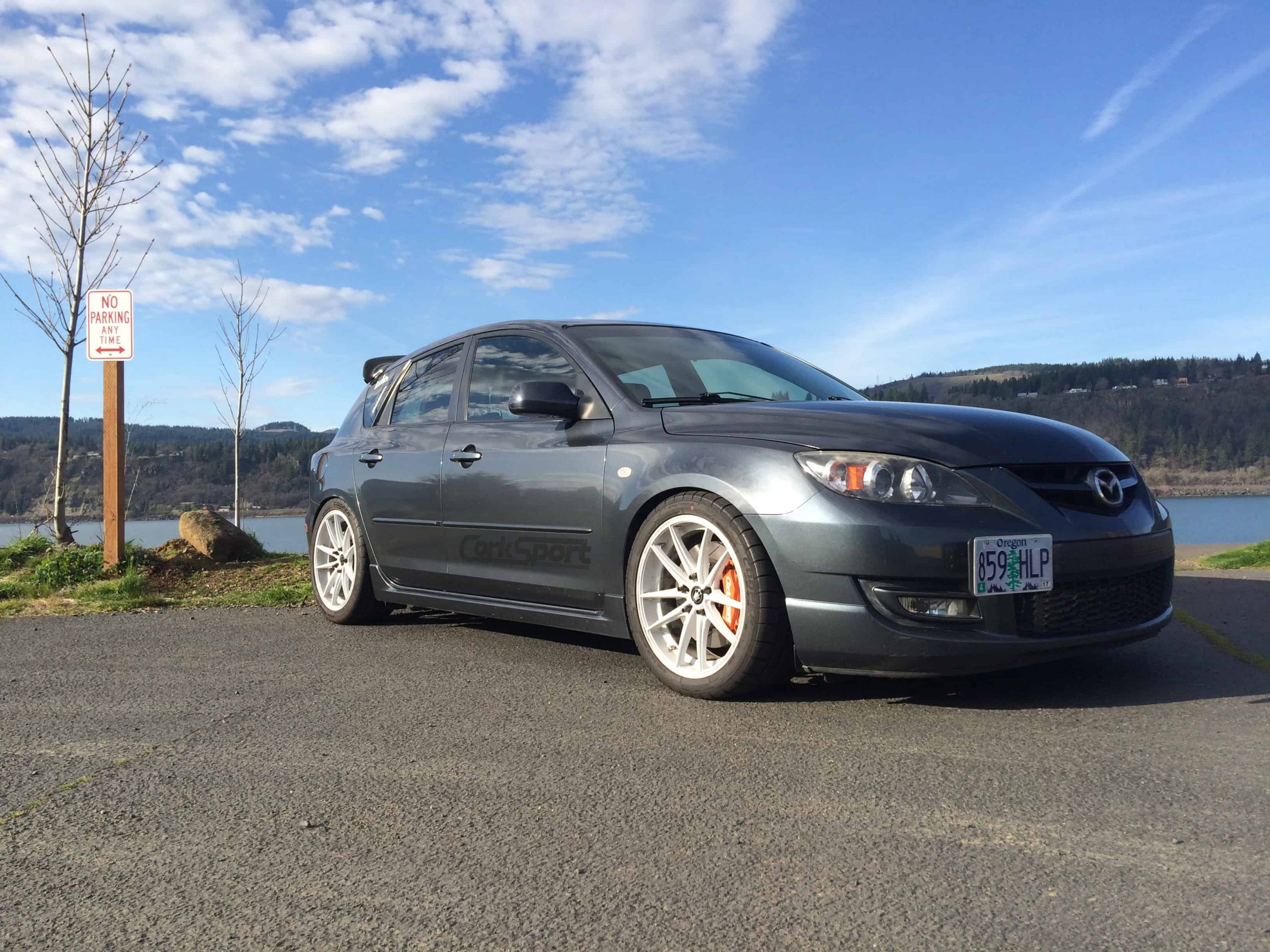 Over the next year, the car had new parts on it every month…perks of the job you could say.  I tried the Mazdaspeed3 TMIC setup, and then like everyone else moved to an FMIC setup, new CS Struts and Springs got set up, went to a 3.5" intake, got the engine all mounted up and then various other engine power products like the CorkSport Intake Manifold and Camshafts.  Oh! I almost forgot the MS3 Big Brake Kit up front! Damn I have to say going fast is fun, but "throwing out the parachute" as you dive into a corner is just as exhilarating.
Like any seasoned Mazdaspeed owner knows, the OE short block was not long for the world.  18K miles later the infamous friction washers got me with a silent death. All… yes, I mean ALL…of the valves were bent, and the head was looking a bit rough, but luckily I didn't vent the block.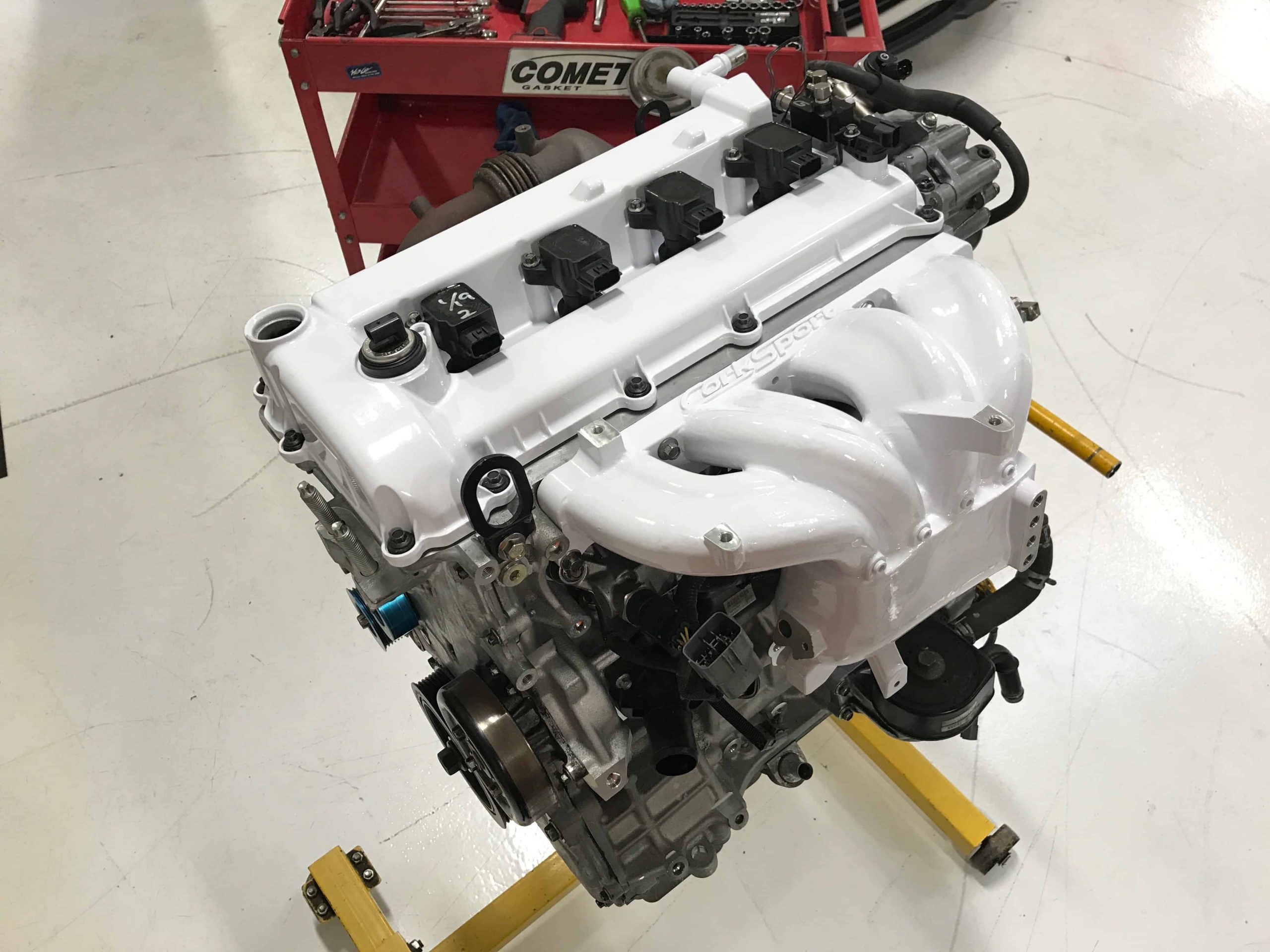 At that point, my beloved Mazdaspeed and I were not seeing eye-to-eye (I think we have all had this feeling with our project cars right?  You debate pushing it off a cliff?) so she sat for a good nine months before I decided I was ready to build the engine.
Wait. What? Remember that slippery slope I told you about? Well, when you are already this deep into the car the slope is covered in gear oil and damn near vertical…so I went deeper into the darkness known as project cars.  
A month later I had a built engine (and significantly less money) that was ready to take on 600+ HP and more than eager to continue eating away at my bank account.  A built engine wasn't enough though. I cut up the front of the car for the custom CS Crashbar with/Big Core Intercooler so I could support my new power goal of 500wHP.  I have the engine, so I might as well use it, right? (Note: This is the kind of logic that continues to cost you lots of money) To do this, I go the car setup with a larger turbocharger and an AEM Methanol Injection System.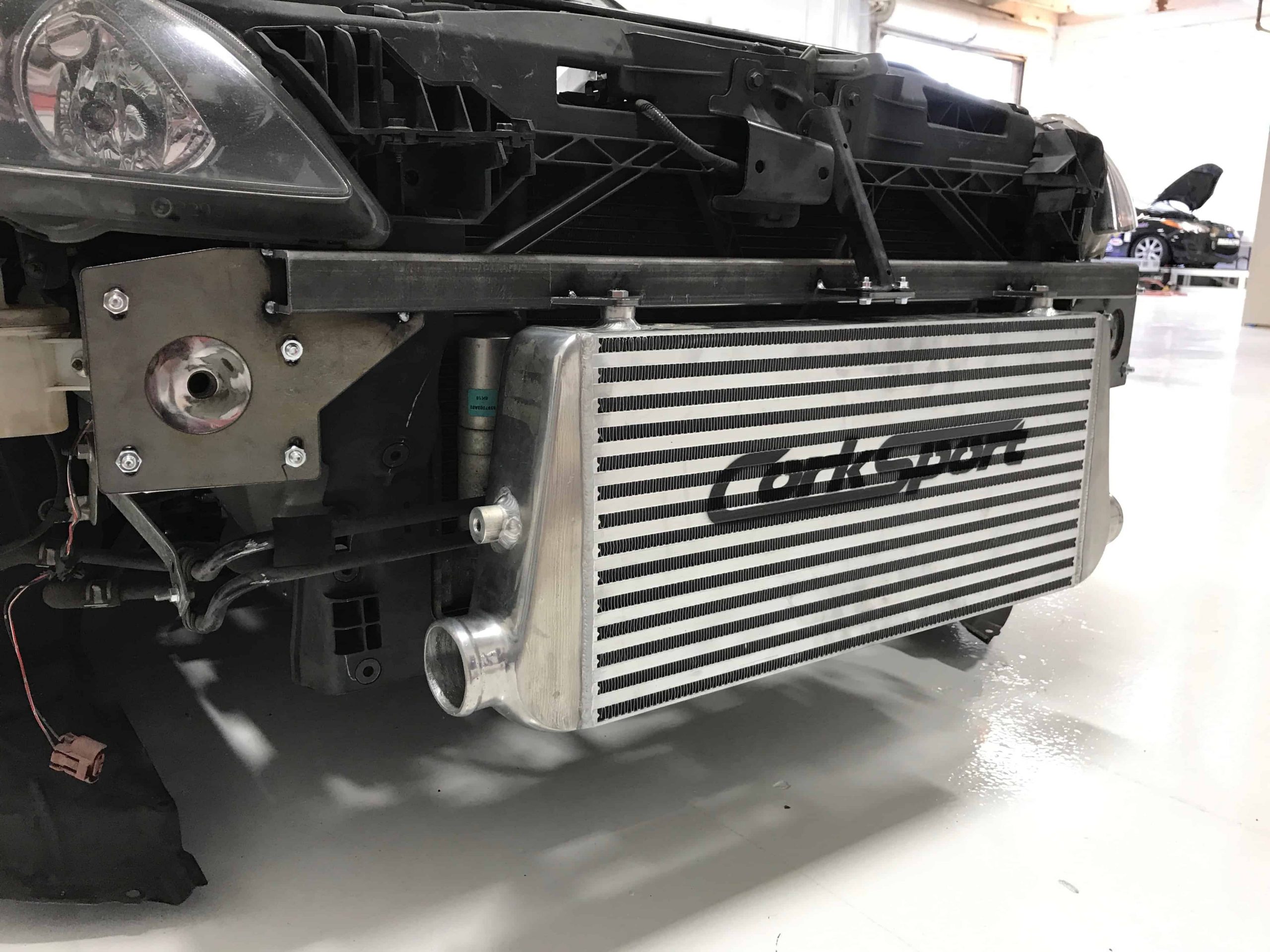 The single 16 GPH nozzle was quickly at its power capacity so without even considering the cost I moved to a port meth injection system that is getting set up as I write this.  
Anyways…why does my story matter to you? Well because it's not just my story, it's the story of damn near every guy and gal that gets into modding their Mazda.  Maybe power isn't your goal like mine is, but if you're a motoring enthusiast, then it doesn't matter. There are so many awesome ways to slide down the proverbial hill.  
For all of you at the top still… this is your warning.  Enjoy the ride with its bumps and bruises, but most importantly appreciate the experiences and friends you gain along the way.
-Barett 
Summary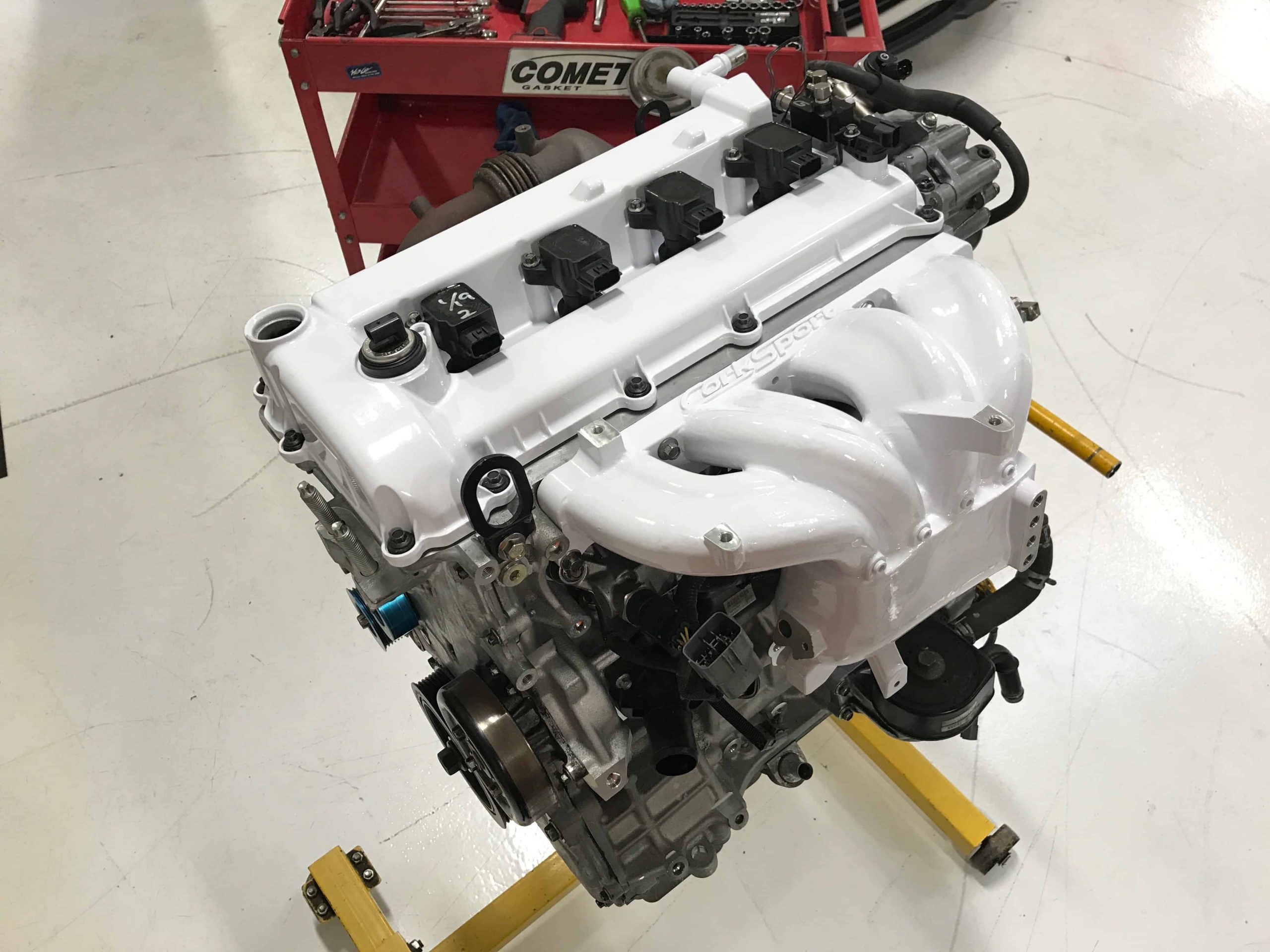 Article Name
The Slippery Slope of Modding
Description
Have you wondered where to start? or wondered why when you start modifying you cant stop? Barett talks about the slippery slope of modding and catching the Mazdaspeed disease. How do you build your Mazdaspeed3? Where to start with your Mazda? Getting more power with aftermarket modifications is just the place to start. CorkSport is where you start.
Author
Publisher Name
Publisher Logo