Brett's Car Part 2
Let's pick up where we left off with part 1! The year 2015, I made my way back to the Golden State from Arizona. At this point in time, I was content with the power, but my Mazdaspeed 3 looked otherwise stock on the outside, so that was my next plan of attack.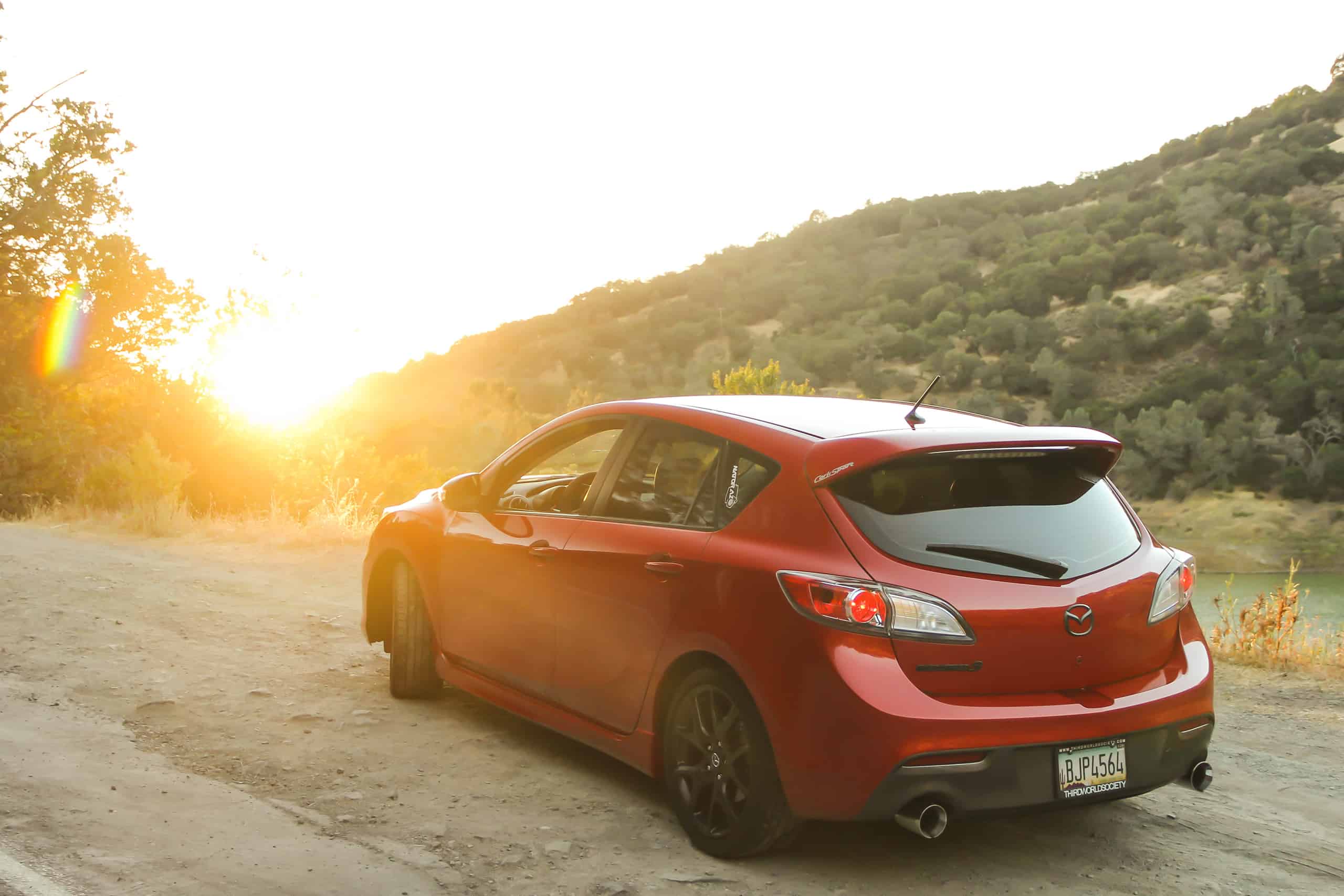 After a couple months settling in, I hashed out my plan. My buddy back in Arizona, Travis was selling his Evo 10 wheels. They were freshly powder coated, and he had the ability to ship them from his work. He was nice enough to make that happen for me. Since I was getting new wheels on the way, I knew it was time to drop it, so I purchased lowering springs. Since my Mazdaspeed3 only had 15k on it at the time, I opted to keep the OEM shocks and struts, knowing Coil-overs were down the road. But, it is advised to use the upgraded shocks and struts with lowering springs, especially on older suspension.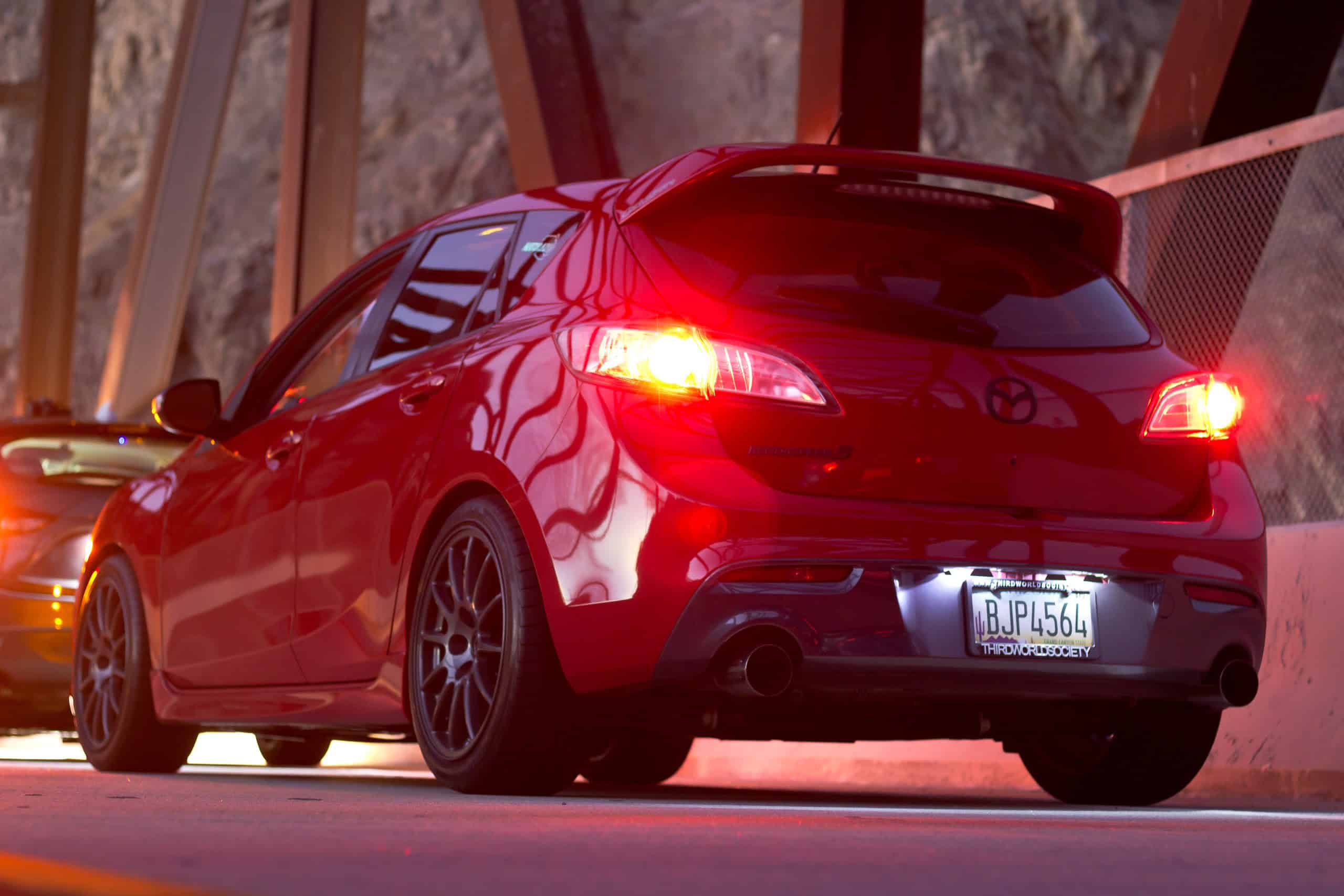 After it was all said and done, I was happy with this look. It stayed like this for a few months until I got bored again. The mod bug started to itch, so, I decided it was time to upgrade to a 3.5" intake and get a port and polished manifold to see what this KO4 could do. With the 3.5" intake it also needed

a battery relocation kit
.
Knowing that Big Turbo was down the road, I thought towards the future and where I could save potential dollars. We got it up to about 325-330 WHP on the K04 with some e85. For California's terrible 91 Octane fuel, I was satisfied. I also threw on
boost
and
oil pressure gauges
to monitor more in the Mazdaspeed. Oil pressure was the key!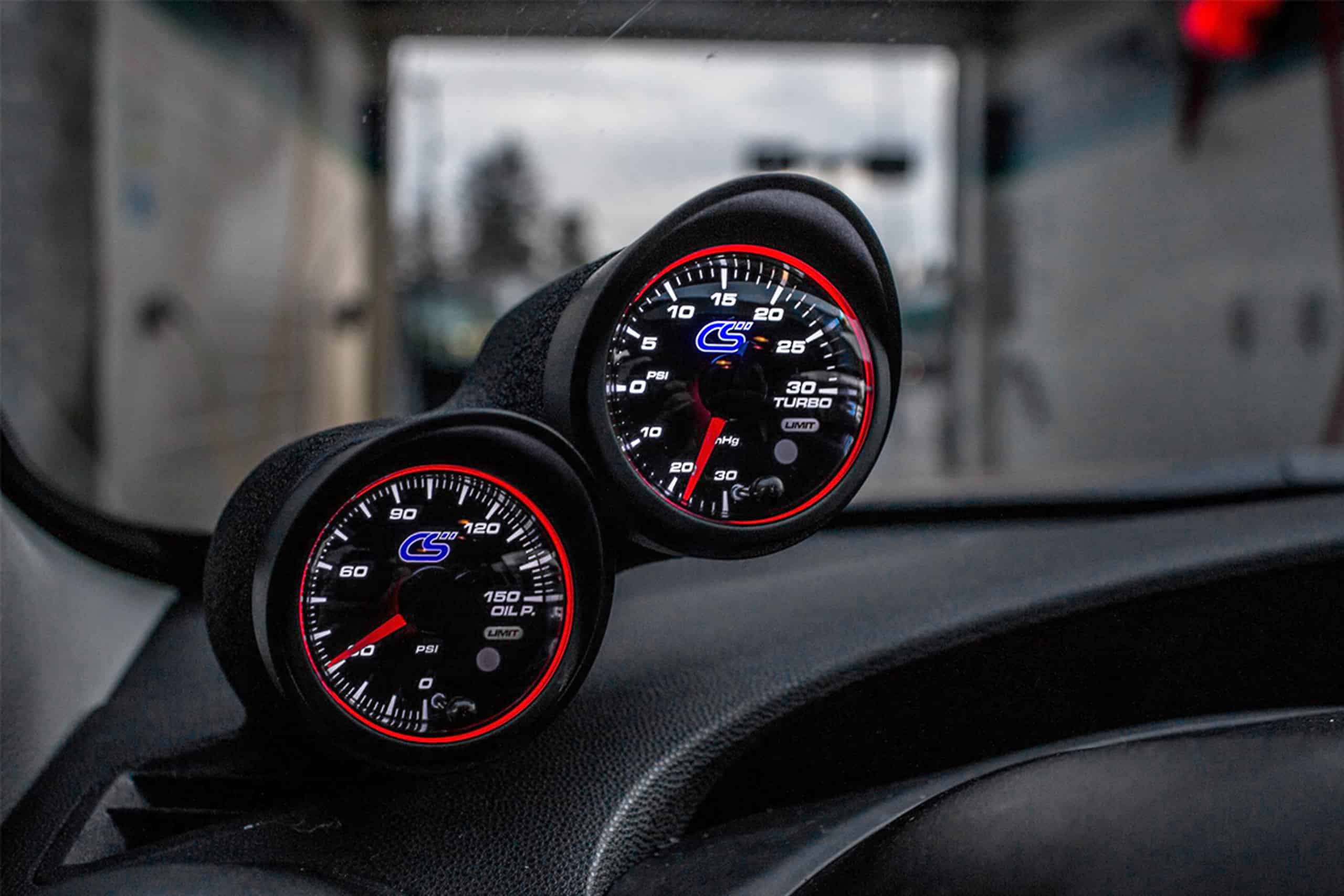 I got more acquainted with the local Mazda community in Nor Cal and ended up meeting one of the largest influencers for my build this way. Brian of BMSPEC. During this time, BMSPEC was just a side project for him as we worked full time as an Engineer in the cooperate world. He ended up taking me under his wing (No pun intended) and taught me a thing or two. In return, I helped him out after work to make Aero Parts like wing extensions and splitters. I assisted where I could with the dirty work, and my car was one of the beta testers. So, for those of you that wonder where my extension and splitter came from, there is your answer!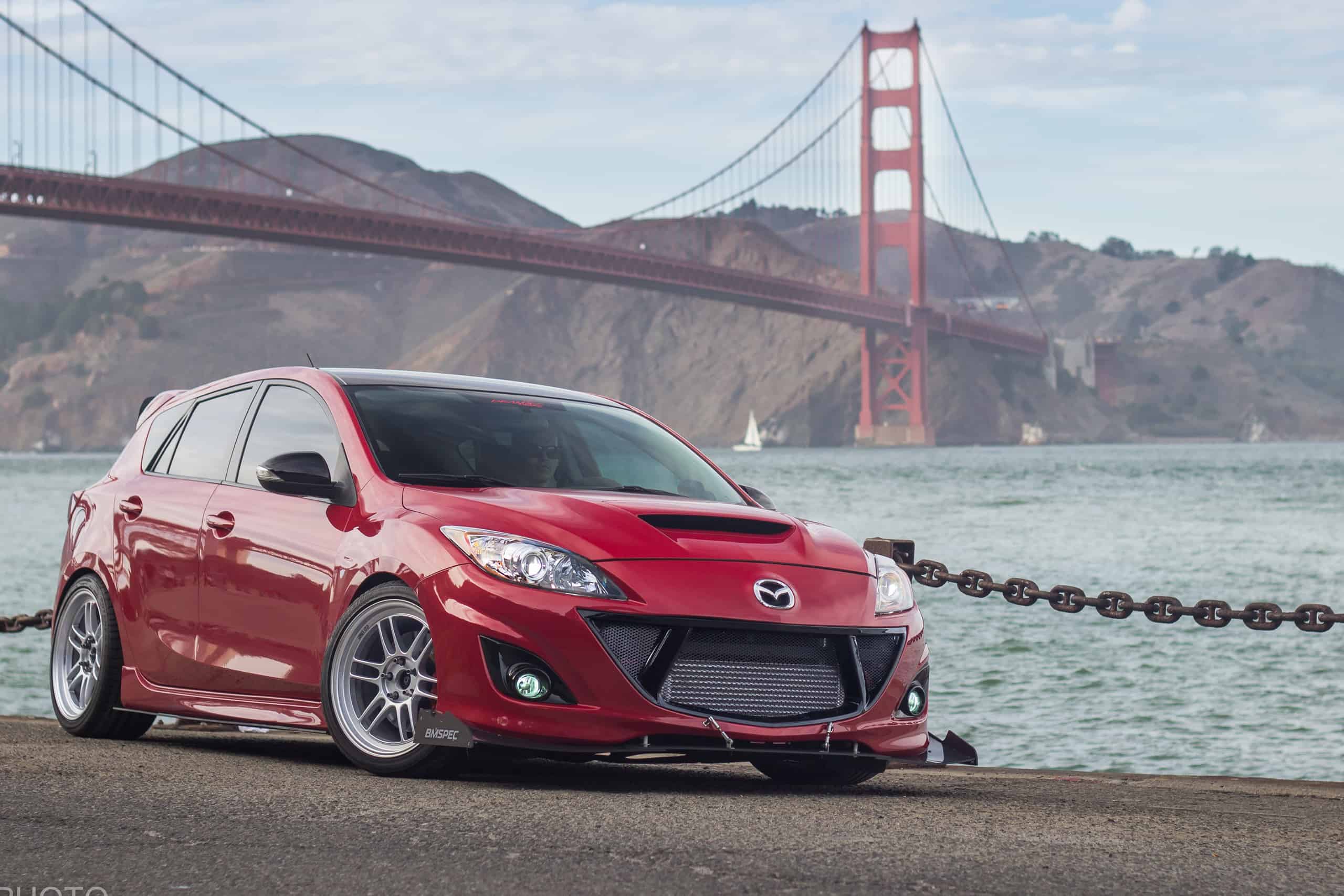 Brian guided me on the right path to take for setting up my coil-overs and getting my Mazdaspeed 3 to not only handle as well as possible but also look good while doing it. It was awesome for me to be able to represent his parts and start to make my car stand out. I am very fortunate to have had that opportunity and be able to call him my friend.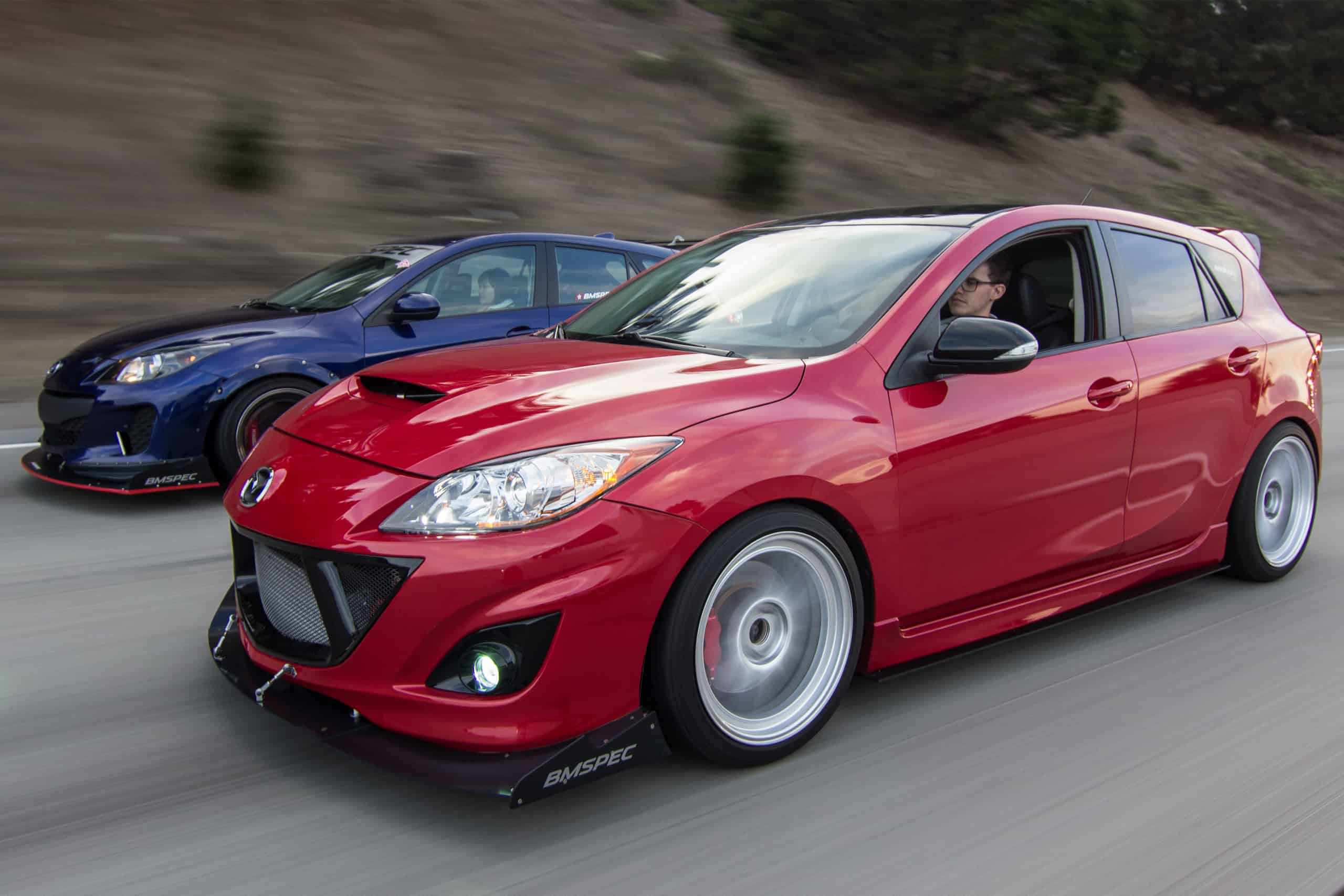 In early 2016, I was driving behind a semi-truck on the freeway which resulted in pretty a chipped-up bumper. Working closely with my body shop, we got my MS3 fully repainted (Minus the hatch.) I requested that the mirrors be painted black, Roof black, fog bezels black, and the rear valence black. It took several months for them to finish, as I gave them permission to take their time. But they did an incredible job, and the paint has held up phenomenally.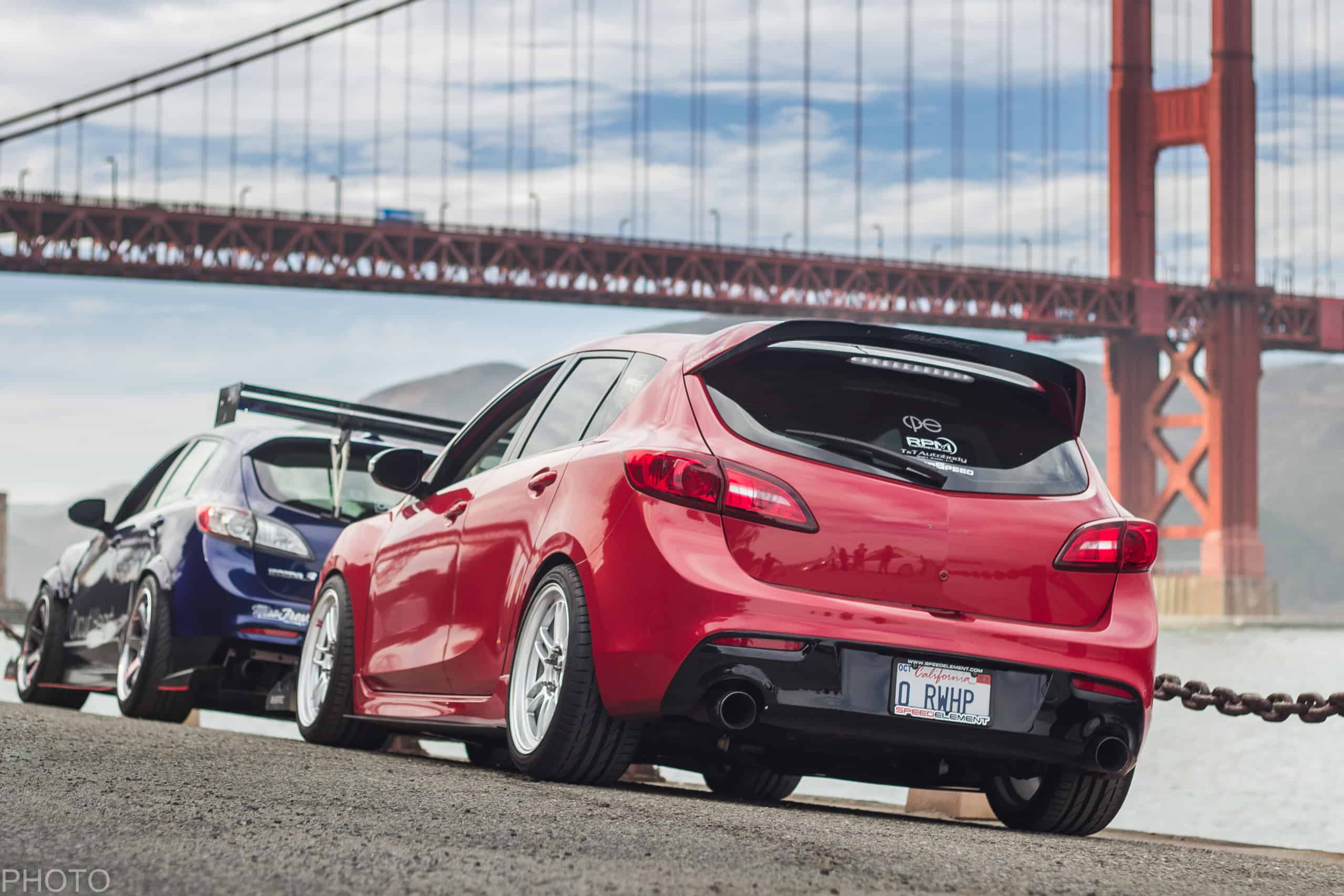 A few months before my move to Washington, I finally hopped on a big turbo upgrade. Paired with this was an upgraded
EBCS
, and
MAP sensor
. The Mazda Intercooler was also upgraded from a
TMIC
to an
FMIC
. She was starting to turn into the car I had aspired to build. But, as all us car guys know, this just means the bar gets raised higher and our aspirations grow further! An
upgraded intake manifold
was also added to even out air flow between runners even more.
The time is now late 2016. I got offered a job with CorkSport right after Thanksgiving. So I packed up, said goodbye to all my close friends to set out on a venture in the PNW. Things were beginning to get more interesting, and the journey for my Mazdaspeed3 would continue.  Stay tuned for part 3!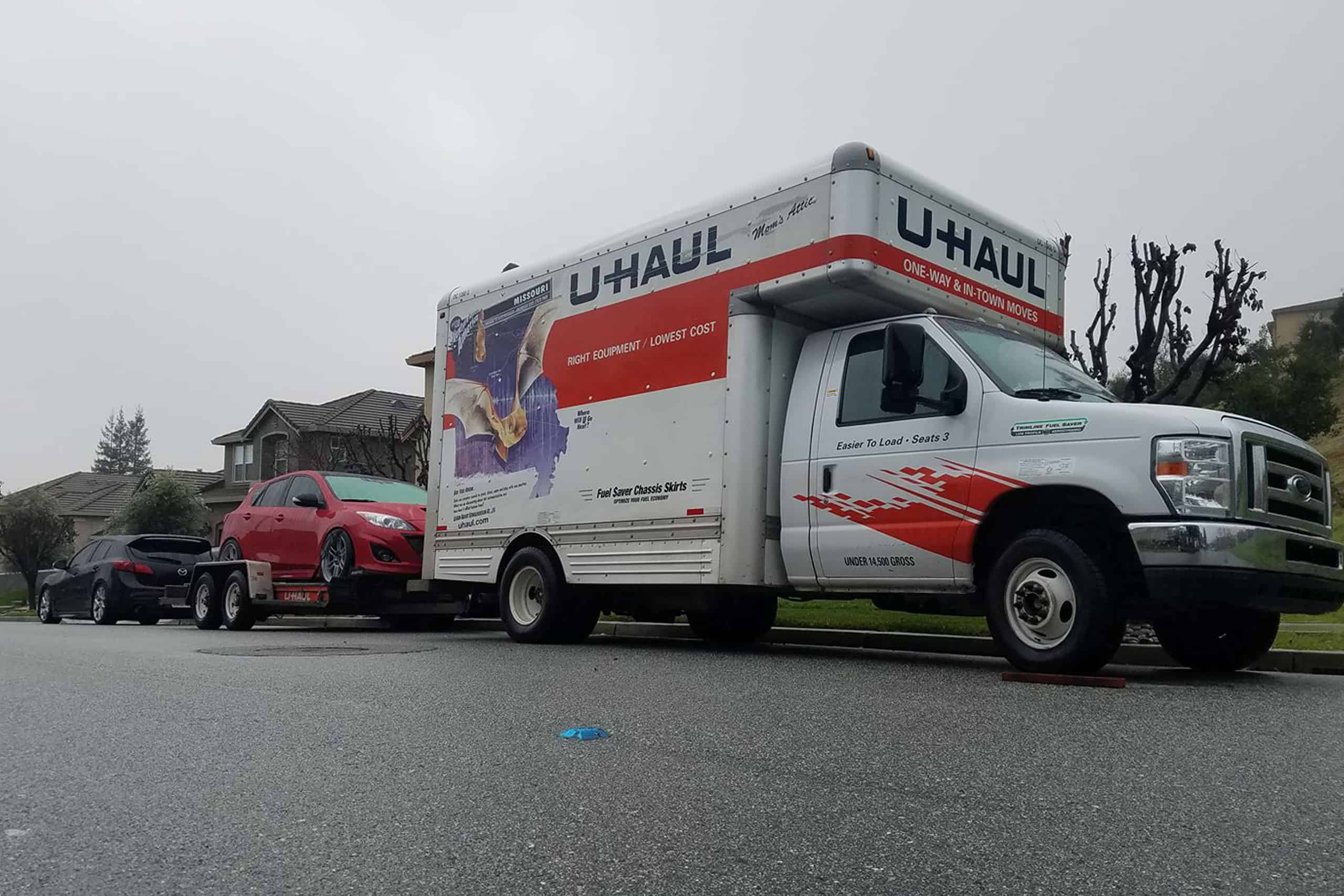 Regards,
Brett@CorkSport