We knew that those of you with a gen 1 Mazda 3 or Mazdaspeed 3 were feeling a little left out earlier this week when we released our new LED Bumper Light Kit for our gen 2 customers. We wanted to release something new for you too, so today we are releasing our all new 2004-2009 Mazda 3 and 2007-2009 Mazdaspeed 3 Exhaust Hangers!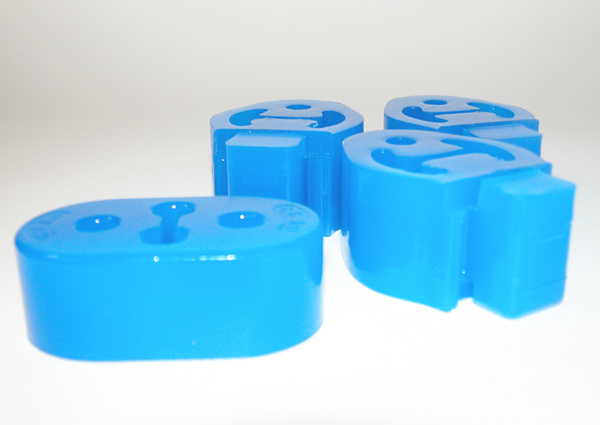 Like our popular 2010-2012 Mazda 3 and Mazdaspeed 3 exhaust hangers, the CorkSport gen one exhaust hangers replace the stock rubber exhaust hangers with long lasting, high quality urethane and will limit the excessive movement of your performance exhaust and keep you system tightly in place.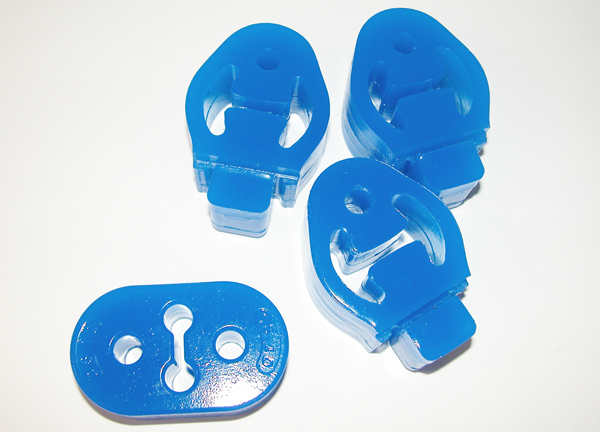 The CorkSport polyurethane exhaust hangers are molded to an exact fit and can be used with the CorkSport exhaust system, the stock system, and most aftermarket exhaust systems that use a stock exhaust hanger diameter.
The new kit comes with four hangers for a secure, precise fit and like all of our products includes full color installation instructions and our knowledgeable telephone installation support.