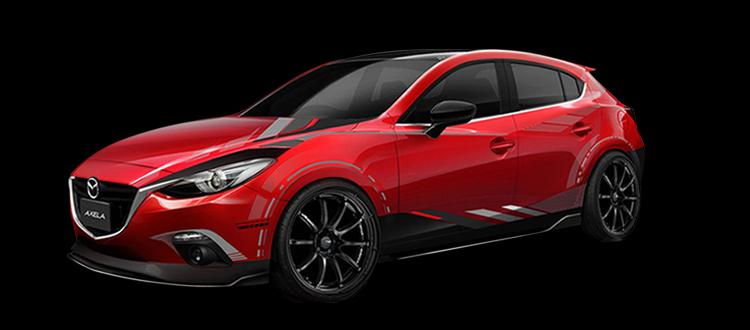 UPDATE: Masahiro Moro, president of Mazda USA, called the Mazdaspeed 3 "childish" in execution. What does that mean for the future of the Mazdaspeed model? Find out.
According to Ryan Beene at Autonews.com the next Mazdaspeed is planned for 2017. At first glance we might assume that this is purely more rumors, but upon further inspection we see that there might be cause to believe him.
Why?
First of all, Ryan Beene has been vouched for by several other automotive sites and journalists. Over at thetruthaboutcars.com they state "Having known Beene for a number of years, I can say that his information is to be trusted more than the typical buff book "anonymous sources" accompanied by some fanciful colored pencil sketch or computer rendering." Jalopnik.com also states: "Automotive News' Ryan Beene, who has covered Mazda in depth, is rather reliable. This is a good thing."
So apparently we should listen. We also see some of the first reasonable explanations for AWD and a Turbo. As we have discussed previously, the new Mazdaspeed will most likely share the AWD from the CX5 platform. See the article here: //corksport.com/blog/will-there-be-a-new-mazdaspeed-3-with-all-wheel-drive/ where we also happen to quote Takeo Mariuchi, the program deputy manager as saying "from a technical point of view it's not difficult to install a four wheel drive system". We also showed some interesting photos showing the rear of the CX5 and 2014 Mazda 3 that appeared as though it would be rather simple to add the AWD.
Nonetheless we put our stamp of approval on this statement.
The second thing that he brings up, that we can stand behind, is the fact that he believes the engine will be the same as the one used in the CX-9 launching that year. This would not surprise  us at all since it would help shave cost, and engineering work on Mazda's behalf.
There is a lot more info in the article, so feel free to read the full article here: http://www.autonews.com/article/20140825/OEM04/308259975/mazda-making-big-changes-fast
I'll summarize the rest of his interesting points here otherwise: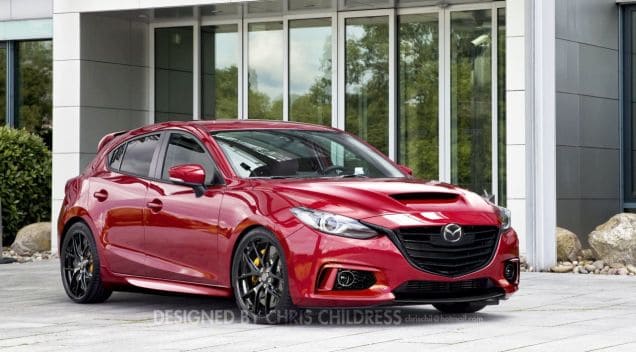 Mazda 2: Redesigned Mazda 2 production starts in November and he expects a sportier Mazda2 with a modified intake and exhaust as an option.
Mazda 5: This will get killed off by 2015 due to lack of interest.
Mazda 6: An interior redesign for 2016, new center console, smaller dash that sits lower. Similar to the Mazda3.
Mx-5 Miata: Debuts in one week. Will have a SkyActiv 2.0L liter engine (no word of a turbo). More exciting though is the news that Mazda is planning a fastback-style hardtop version.
Rotary RX-7 or Rx-9: They are still working on it, should be 2 seats, not 4. No word on when.
CX-3: This should go on sale next June. Built on the same platform as the Mazda2.
CX-5: Fresh interior for 2016 and new front and headlights.
CX-9: Redesign for 2017 with new KODO language. Turbo Engine 2.5L that will be the same as the Mazdaspeed 3.
Of course, Ryan still doesn't quote any sources or give any proof, but we definitely are willing to believe all that he says!
-Spencer@CorkSport
Check out the latest Mazdaspeed 3 performance parts