Recently we have spent a lot of time talking about how to get our customers exactly what they want. After all the conversations of how to help customers, involve customers, work with customers, and ultimately, care for them, one coworker asked "well, how do we go out of our way to care for our customers, and make money?" With that question hanging in the air, one of our owners, Rich, decided to share a blog he wrote with all of us. Rich happens to love clean and precise bullet pointed documents, so take a moment to peer into the mind of our fearless leader.
Other than bullet pointed blogs, Rich also really likes FD RX7's, so let's start with a photo of one of those.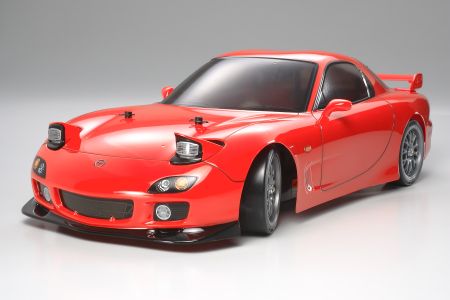 How To Make Money Selling Mazda Parts
This is the question of the day, and after pondering and thinking, we could really only come up with one answer.
Give 'em what they want. It's really that simple.
So how do we do it?
We Make Products You Ask For
The vast majority of the products we develop start as an idea sent to us from someone like you. We collect your ideas via THIS PAGE. Periodically, we review every single idea sent to us alongside a few ideas of our own.
How We Choose Which Parts to Make
With a healthy collection of product ideas, we compare each of them against various criteria.
How difficult will the part be to develop?
How expensive will the part be to develop?
How long will it take to develop?
How many do we expect to sell?
Can we deliver a quality part at a price acceptable to our customers? We call this value.
Can we make a profit on this part?
The best idea's bubble to the top and are quickly added into our development pool. The ideas we are not quite ready to pursue get pushed off for future considerations. Some ideas just don't fit our business model. When this happens, we let you know.
We Get the Community Involved
We get customers involved during development of most every product we release. We call this customer collaboration and it's the way we make sure we release the part you want.
The community helps us:
Determine the criteria for parts like color, material, and a host of other features.
Design the part.
Test fit prototypes and pre-production parts. We get great feedback on quality and fitment.
Refine installation instructions, packaging, and part presentation.
Our product submission page has a spot to indicate if you'd like to be involved. We'll do our best to get everyone involved that wants to.
Would you like to know more about how we develop parts? Let us know here on our blog, Facebook, or any other way you like.