What is the key to getting sponsored? For us, it is value. What are you going to do for us? This may initially strike some readers as selfish but when it comes to marketing there are a million ways to spend money that don't return results that justify the investment. There are lots of people that just drop us an email with something like "I'm going to attend some shows this summer, I really like you guys, I'll put your stickers on my car if you give me some free parts." While an appealing offer on some level, we can't give parts away and expect to stay in business for very long.
There are a few people in racing and shows we sponsor. This typically involves a commitment from a motivated recipient to help us market our business in exchange for some free parts and/or other support. These people approached us with professionalism and understanding that they must help us market our business. They outline what they will do for us, what shows/races they will attend, and what sort of exposure is expected to result from those efforts. I've outlined one such case below.
Jesse Hennings (SDREV) is building up a MX-6 to race. He started with a well used MX-6 and is building it up on a tight budget to compete in races in Southern California.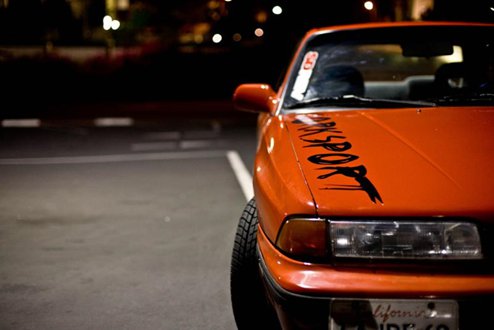 We don't even list parts for his car anymore but we love all Mazdas here. Jesse is clearly hoping for big things and understands marketing well. Check out this recent statement by him: "Once we're able to update our website for Formula B, I'll begin to post the log on every relevant forum that I can, so as to cross promote for both of us."
You can get more detail about his build-up here if you are interested in reading more.
For people interested in some support from us but want less involvement, check out our previous blog post on contingencies. It is a great way to get a kick back from CorkSport if you get noticed in the media running our parts.
– Rich