Back in 2015, CorkSport announced the launch of the "CorkSport Turbo" or "CorkSport 18G" a high performance drop-in turbo upgrade for the MazdaSpeed 3, Mazdaspeed 6, and CX-7. Fast forward to 2020 this potent turbo is now called the CST4 with the introduction of the CorkSport CST5 and CST6 Turbochargers.
The CST4 has found home in thousands of community members Mazdaspeeds since launch and continues to be a highly sot after upgrade today…a testament to the CST4's performance and durability. Starting from scratch, the CST4 is a 100% brand new performance unit. No core, no revised K04 parts…this is a performance turbocharger from the ground up.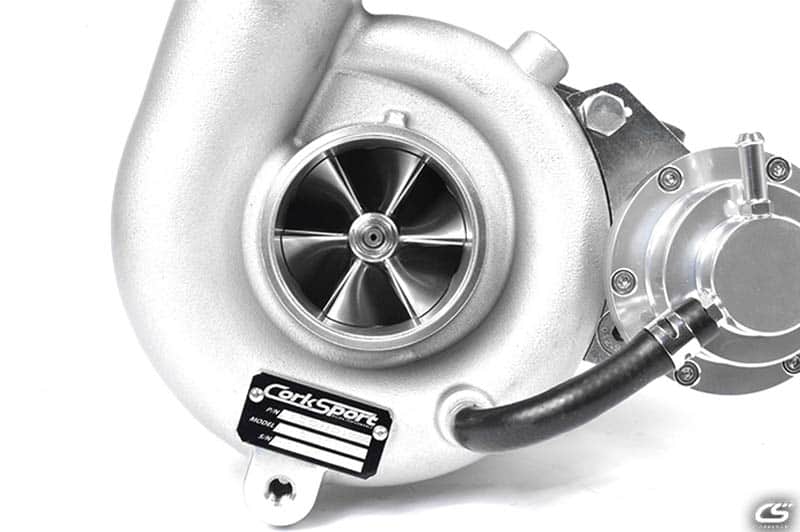 Let's recap on what makes the CST4 such a great fit for the MazdaSpeed. A proven MHI journal bearing center section, these offer great cooling capabilities and fantastic reliability, especially when combined with our high performance journal bearings and 360° high performance thrust bearing. The CST4 can seriously take a beating, and does it in a package that fits perfect in the OEM location.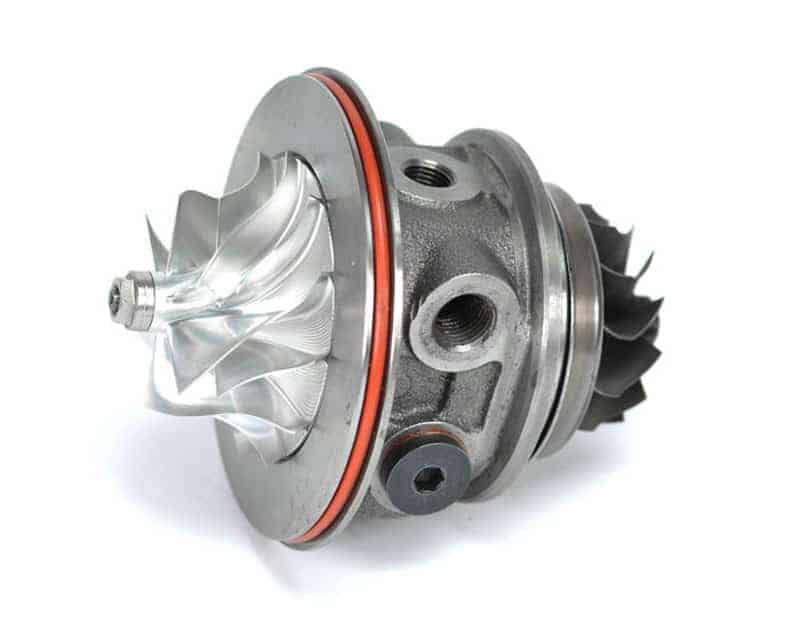 Attached to this center section is a compressor and turbine wheel combo that is a little unconventional. Creating boost is a custom MHI 18Gbillet compressor wheel that is rated at 50lb/min while the turbine that drives the CST4 is a MHI TD05H 9 blade design. Compared to a traditional 12 blade turbine wheel, the CorkSport design is lighter weight for faster spool times and less blades for higher maximum flow capacity.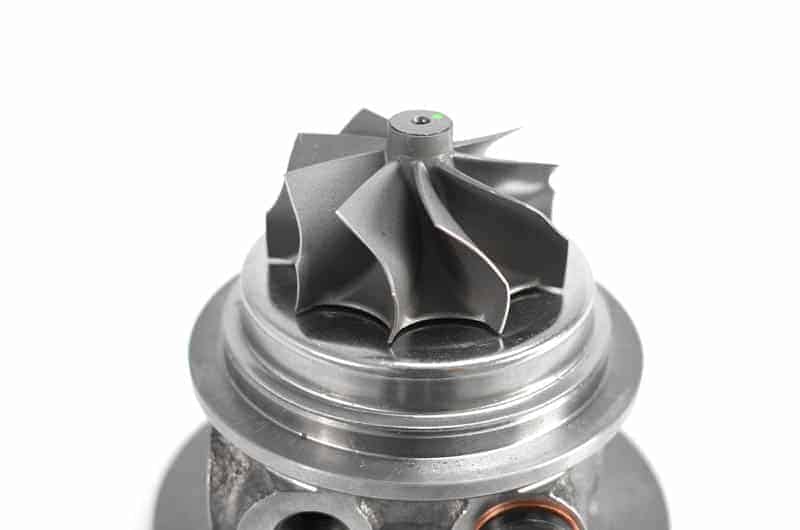 The wheels are wrapped in new housings. On the compressor side there is an OEM diameter inlet to simplify the installing with any intake system you had setup with your K04. The turbine housing maintains the stock flange design for easy fitment with any exhaust manifold and downpipe that bolted to the K04.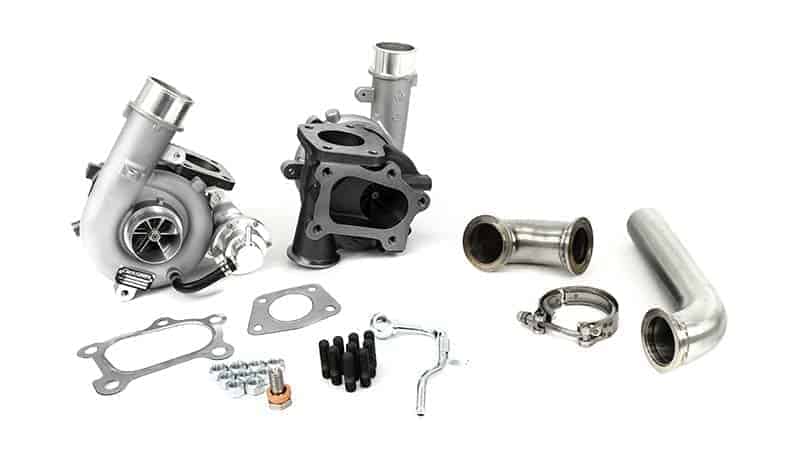 So what's the hype now? Great question! The community has pushed this turbo to the limits and has asked for more…with the development of the 500whp CST5 and 600whp CST6 we found that an EWG turbine housing can be very beneficial to boost control. That development bleed over to the CST4 in the form of a EWG turbine housing for increase boost control and an increase in A/R size.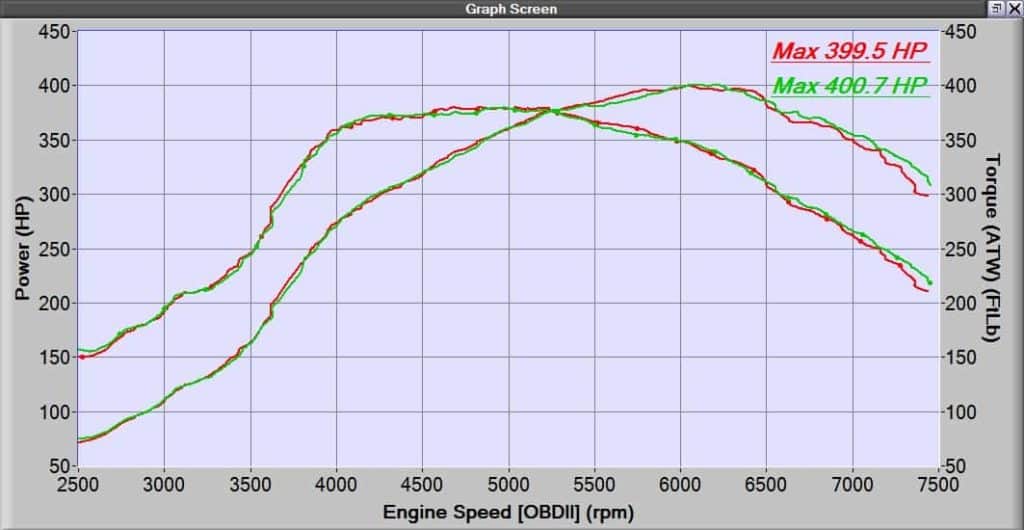 Like the CST5, you can now choose your boost control. Internal wastegate for a stealth and simple install or go for the EWG turbine housing for extra noise and a little more top end power potential. The choice is now yours.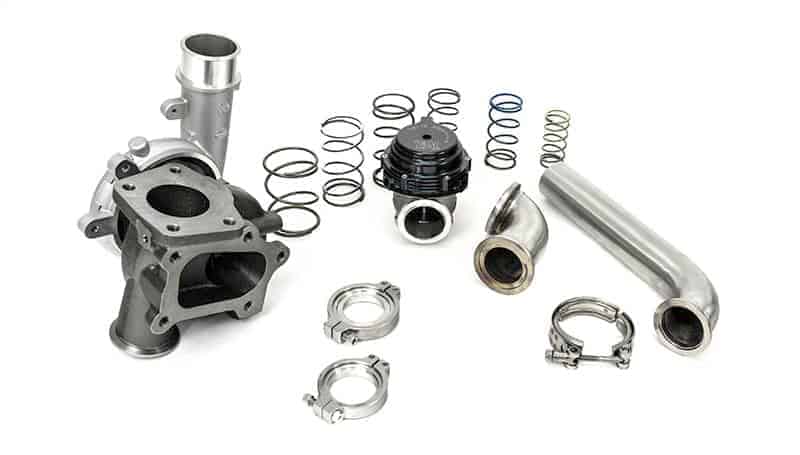 Now what does all of this tech mean for you and your car? If you have a stock block you can easily max out power (~380WHP depending on fuel and bolt-ons) and keep some of the K04 spool you love. With professional tuning you can keep a safe tune that hits hard and carries power.
The wheel and housing options delivers great response as well as great power. When pushed to its limits on a built block, 20psi was hit at 3300-3400RPM with peak boost around 27-28psi carried to 7000rpm. Obviously this isn't stable for a stock block but is possible on fully built cars with full bolt-ons and a high flowing head.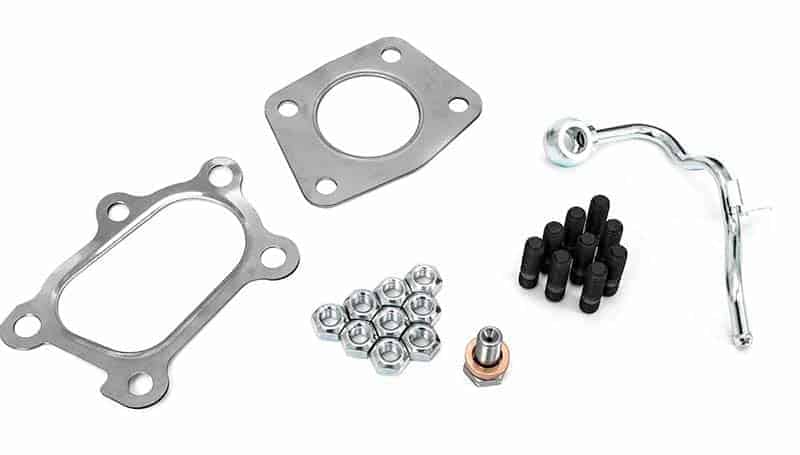 Both the IWG and EWG options come with a full hardware kit that includes everything you need for install. This means all coolant/oil lines, new gaskets, new crush washers, and even new studs and crimp nuts for both the turbine and downpipe flanges. The EWG setup includes a custom designed elbow for great EWG actuator fitment on MS3 and MS6, and the correct clamp to attach it to the housing. More info to come later on an add-on screamer pipe option.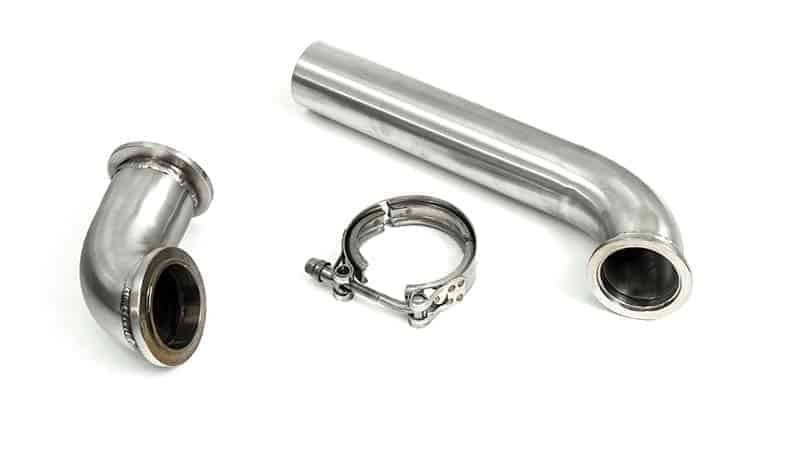 Each CST4 also comes with full CorkSport support, including full color install instructions, a 1-year warranty, and assistance with any questions you may have. We are extremely excited for you all to get your hands on the CST4 and start taking your FBO Mazdaspeed to the next level. Check out the product listing for full details and to place to order.
Need More information? Check out our video below