It's been a long time coming but it has finally returned: the CorkSport Front Mount Intercooler Kit for Mazdaspeed 6! We've had many challenges on this project but we're happy to report that it's finally here and better than ever. We originally released this way back in 2012 (check out the release blog HERE for a throwback) but the only thing we kept from that kit was the intercooler core itself. All of the piping, silicone, and mounting has been redesigned for best fitment and minimizing trimming needed for install. Check out the images and full info below!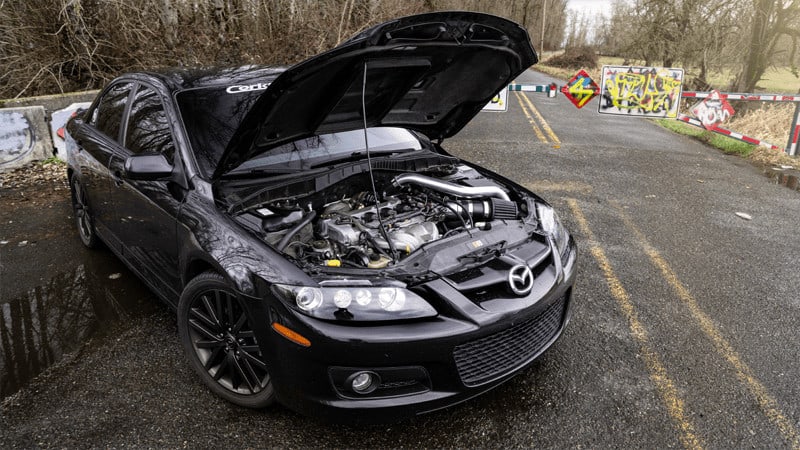 To start things off, let's look into the intercooler itself. It is a unique design where both the inlet and outlet point toward the driver's side of the vehicle. This means our pipe routing is a little more complicated than most, but it makes it much easier to fit as you do not need to relocate your windshield washer bottle or deal with any of the fitment issues that come with squeezing a pipe through the passenger side of the car.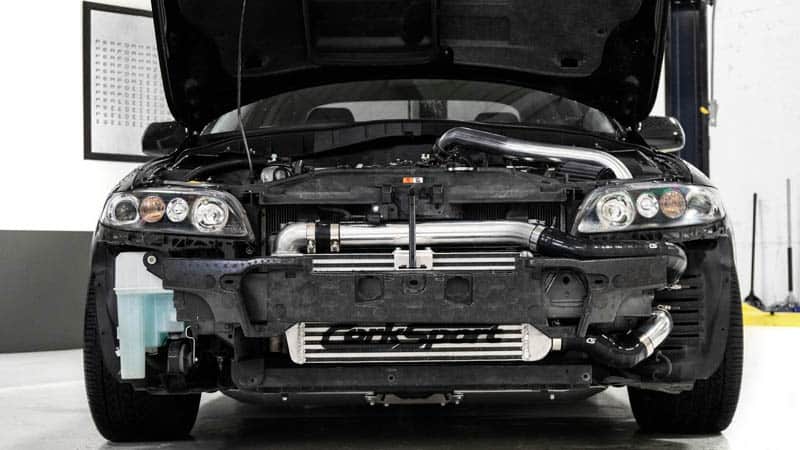 The intercooler core is a high flowing, bar and plate design that measures 21"x10"x3". This is good for efficient flow up to 500-550WHP yet adds minimal boost lag, even at lower power/boost levels. This big core fits snugly behind the crashbar to eliminate trimming the crashbar or your underbody shields. There is still some trimming required to fit the core and piping, however almost all of it is trimming on plastic components, with one metal cut on a thin sheet metal bracket.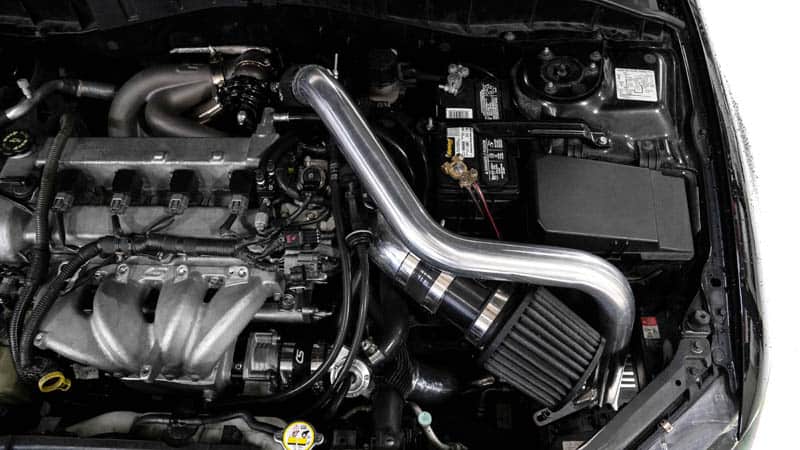 Moving onto the piping, the CS intercooler kit uses varied piping sizes for the hot and cold side intercooler pipes. The 2.25" hot side pipe ensures the charge air reaches the intercooler as fast as possible, helping reduce boost lag. The cold side uses 2.5" piping in the first half and 3" piping in the second half. Having this large volume of cool charge air directly in front of the throttle body helps with throttle response and the large diameter further helps with peak flow capacity. This piping setup has proven itself to work great on our GEN2 MS3 FMIC kit, and has been pushed to 684WHP on Barett's GEN1 (he modified the GEN2 piping to fit his GEN1).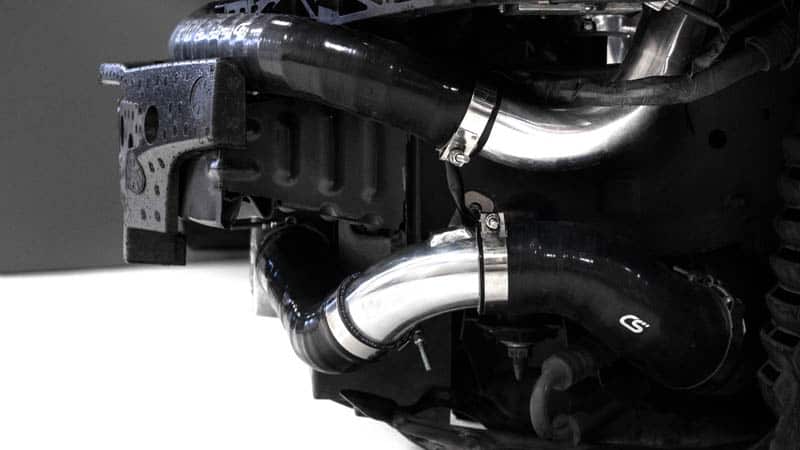 There was painstaking care taken to ensure the kit is as easy as possible to fit on your MS6. The hot pipe has a lot more freedom for intake fitments than our previous kit and we made sure all the CS intakes fit like a glove. Other aftermarket intakes have not been test fit but check out the images, they will give you a good idea if your SRI will fit or not. All the piping is mandrel bent and comes in a polished finish, so it is ready to install right out of the box and look and perform great!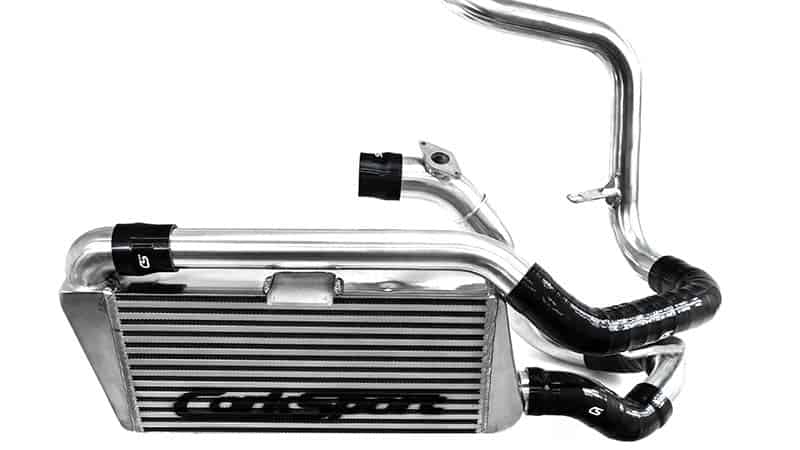 Keeping everything together is the custom designed silicone couplers. You may notice that some of the silicone sections are longer than a typical silicone coupler. This is to ensure the best fitment as some shapes can simply not be made easily in a piece of pipe.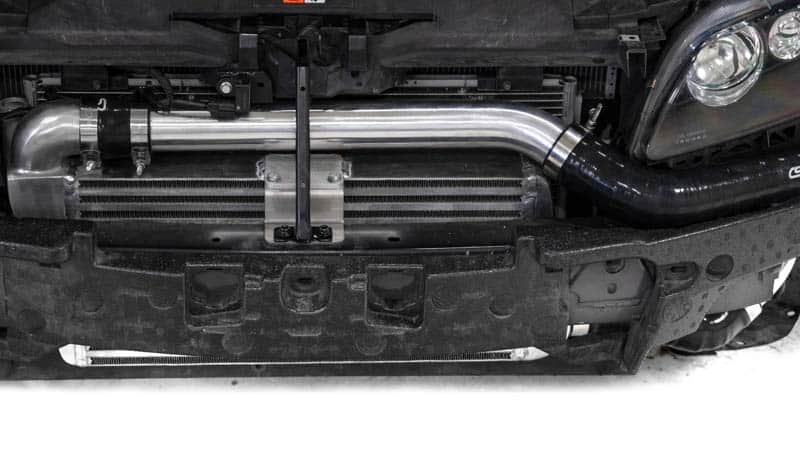 As with most CS silicone components, each coupler uses 4-plys of nylon reinforcement braiding and 5 layers of silicone. This is typically very good at resisting expansion under high levels of boost; however, we wanted to really make sure the long couplers of the MS6 kit do not expand. Any coupler longer than about 6" uses an extra layer reinforcement made of metal wire. This further resists expansion under boost, and even helps keep all the piping stable between mounting locations. While the outside of the coupler may look bumpy, the insides are still very smooth like a typical piece of silicone.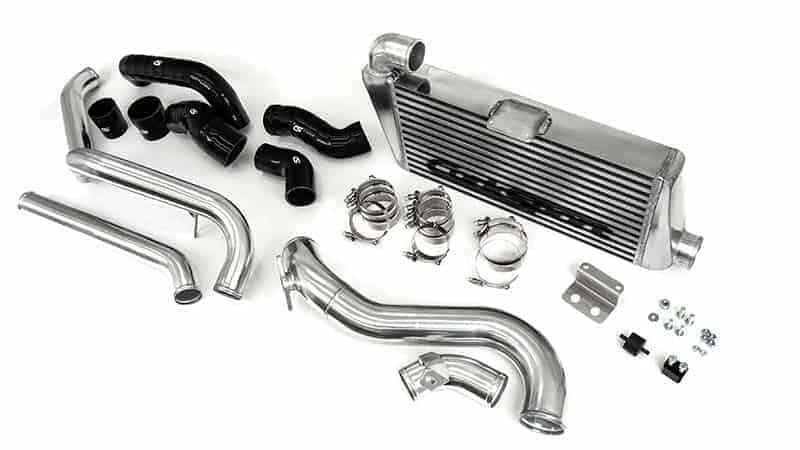 Each Mazdaspeed 6 intercooler kit comes with everything you need for install. Stainless steel T-bolt clamps are included for each connection to ensure secure, leak free joints. The intercooler mounting bracket, hardware, and full color install instructions are also included so you know you can get the job done right.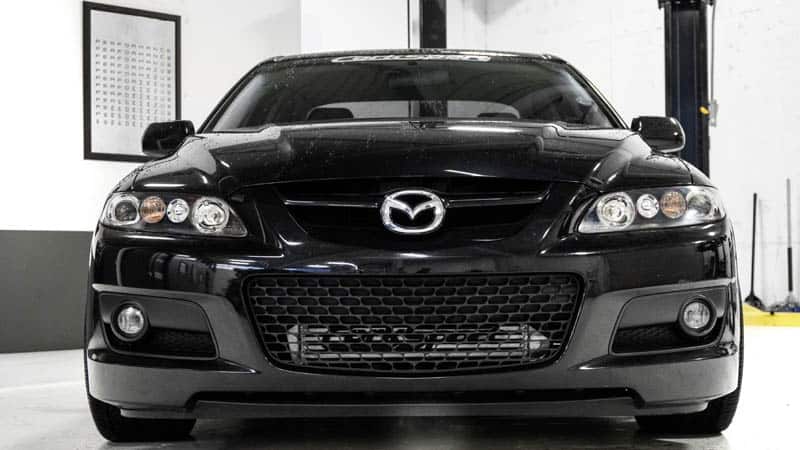 We're happy to finally have this out and are excited to see you all get your hands on them. Be sure to drop any questions you may have below and check out the product listing for more images!