If you haven't heard already, the
CorkSport Dyno Day and Summer Event
was a blast with food, friends, raffles, a Show-N-Shine, and the continuous string of dyno runs.  The highlight of the dyno runs came when one of the CorkSport Engineers, Barett, put his car on the rollers.  With a few minutes of warm up and anticipation building, it was finally time to see what the "CorkSport Speed" could do.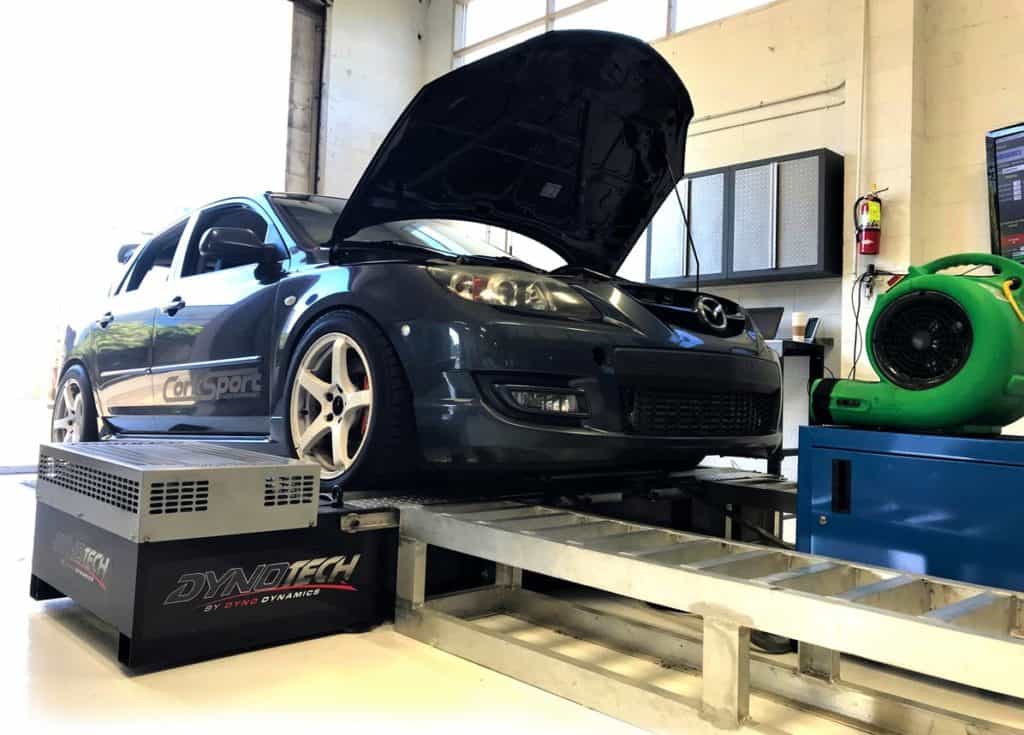 Getting past the ecstatic crowd to see the dyno screen showed an impressive 620whp/530wtq.  Now, whether you were at the show or not, you may be wondering what Barett's setup is to support these numbers.  It's not a short list but is simpler than you would expect. 
In this blog, we are going to layout the WHOLE build to show you how your Mazdaspeed can make 600+whp.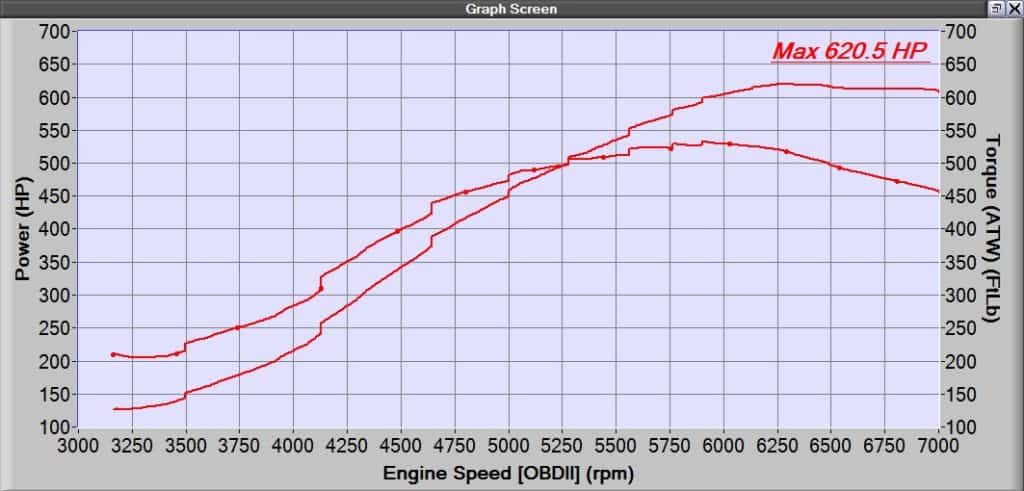 The engine was built by CorkSport in preparation for setting up the
Dankai Engine Program
.  It features Manley Connecting Rods and Platinum Pistons, head work very similar to the
Dankai 2 Built Longblock, along with the CS BSD (balance shaft delete) and CorkSport Camshafts
.  Holding the block together are L19 head studs and ARP 2000 main studs.  
To get the air in and out of the engine efficiently we have an assortment of bolt-on parts and some prototype parts because what kind of CorkSport R&D car wouldn't have some prototype performance parts on it?  To break this down in the simplest way possible we have laid out a full build list:
600hp Mazdaspeed Build List:
CorkSport Built Engine:

Manley Pistons – 0.5mm overbore @ 88mm

Manley H-Beam Connecting Rods

"Dankai 2" Ported Headed: Single Runner Intake, Bowl Work, Combustion Chamber Touch Up, Exhaust Porting

Stock Valve Springs (We would recommend upgrading these and plan to do so ourselves)
Bolt-Ons:

CS Intake Manifold

(Coming Soon!)

CS Prototype "Bigger" Big Turbo (Check out pics below!)

XS Power Exhaust Manifold (Soon to be replaced with a CS Prototype Exhaust Manifold)

Depo Racing Catless Downpipe

Other Essentials:

ACT 6-Puck Clutch w/Streetlight Flywheel

N2MB WOT Box (Launch Control, Flat Foot Shifting, and Rev Limit)

CS 13" Big Brake Kit

(Because stopping all that power is a good idea mmkay)
Now, this isn't the complete list, but it does lay out most of the essential parts to get your Mazdaspeed over 600whp.  You might have picked out a couple "prototype" mentions in that list above…well we can share a bit on the new CorkSport Turbo.  You've seen the power it can make…and it still has some more left in it up top, now check it out some sexy billet and massive turbine.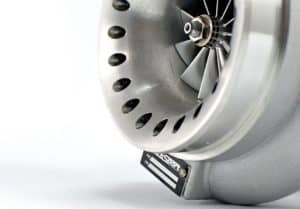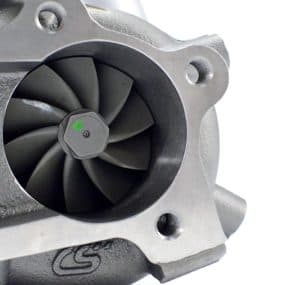 Lastly, none of this power would be possible without the fuel to support.  As you may know already, the OE direct injection fuel system taps out around 380whp on an efficient build so how do we make another 240whp?  Auxiliary fueling is the key my friends, and we recently posted a blog to help you explore Methanol Auxiliary Fueling that I invite you to read.  To stay focused on Barett's 600+whp build we have made an auxiliary fueling build list below:
Methanol Auxiliary Fueling 600hp Mazdaspeed Build List:
AEM Boost Based Pump Controller

Snow Performance 5 Gallon Cell Trunk Mounted w/CS Prototype Mounting Bracket

AEM 80 micron in-line filter pre-pump

ProMeth 220psi Pump (Essential for flowing this volume of methanol)

Snow Performance Solenoid

Devil's Own 1in/4out distribution block

4x Devil's Own 90degree nozzle holders

4x ProMeth Compact Check Valves (Essential for proper AFR control between shifts)

4x Devil's Own D07 Nozzles (One per intake manifold runner; each flowing ~10gph)
Despite that this auxiliary fuel setup is providing the fuel required to support just over 600whp; it is at the ragged edge of what can be supported.  Looking at the dyno graph further up you can see torque decline after 6000rpm and horsepower go flat. This is due to the auxiliary fuel system reaching its maximum fueling capacity and thus forcing us to reduce boost pressure as engine RPM goes past 6000rpm.  
At this power level, true port injection auxiliary fueling is the correct step to take.  Lucky for you guys and gals, we are currently exploring this path with our product R&D. We plan to give you guys and gals a full breakdown of our experience and how we built a full port injection auxiliary fuel system that can support over 600whp.  
AND…I forgot to mention one very critical aspect of this entire build.  Professional Tuning! This specific build was E-Tuned on the CorkSport in-house dyno by Dale Owen of Gem Tuning.  E-Tuning is a great way to set up your car with the tuner that is the best suited for your platform and vehicle build because it doesn't require the tuner and the vehicle to be in the same place at the same time.  
Hang tight for more on the PI Auxiliary Fueling and thanks for tuning in with CorkSport Performance.
-Barett @ CS