Stickers are worth 5hp right?…So it was only logical to wrap the whole car in a GIANT sticker! Anyways, on a real note we knew that the @Halfmilespeed3 couldn't just be fast, it had to look good and what Car Guy or Gal doesn't want their car to look good?
We have a plan at CorkSport to wrap all of our R&D Shop Cars with an awesome blue that aligns with our "CorkSport Blue", but we want each car to have a little unique character to it. Thinking about the halfmilespeed3 build and goal we had the brilliant idea of a split wrap…seems fitting right? Half and Half…
So what did the car look like before the wrap?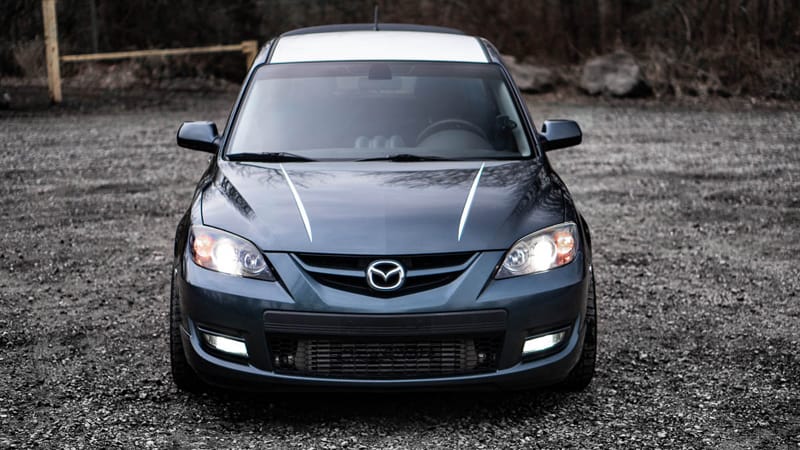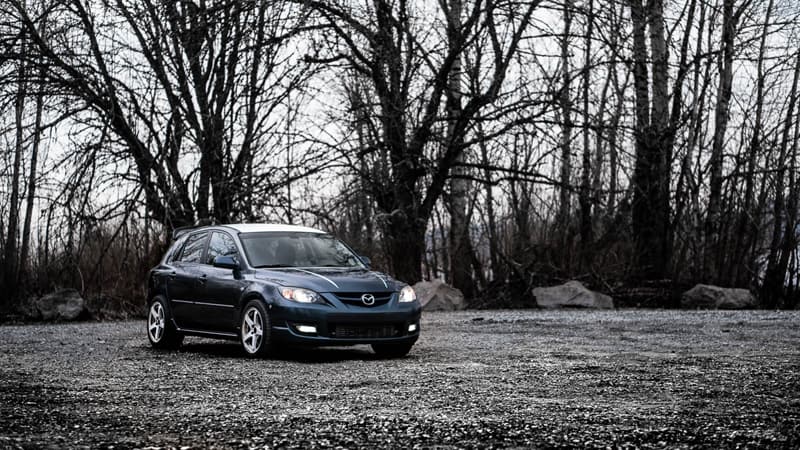 Metro Grey Mica is the color name and its pretty bland in my opinion. I added the white roof and hood accents along with white wheels to help brighten up the car, which it did, but it was time for change. Oh yeah; white wheels and track spec brake pads don't mix, just an FYI.
So what is like to get your car wrapped? What's the process? I can't personally give you details as I did not do the wrap myself, but I was close to the action and watched it all come together. Respect to those that take this on themselves and to the professionals out there. It is a tedious process that requires attention to detail to get a great final result.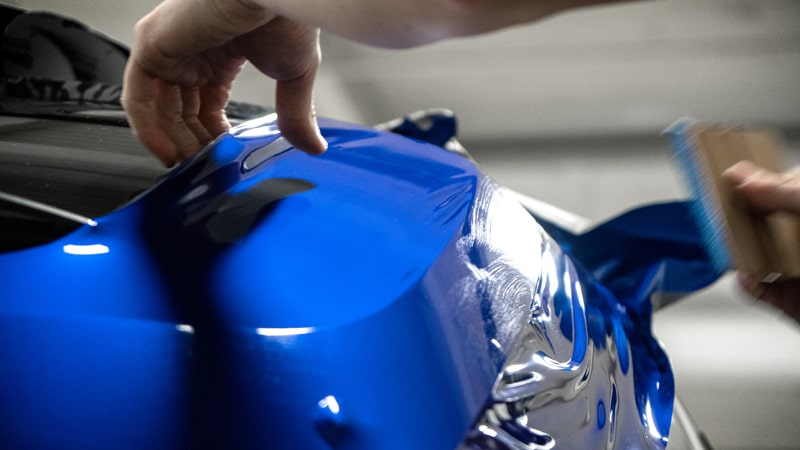 A local friend is a professional and was open to doing the work in the CS shop since the Speed was not in a running and driving state at the time.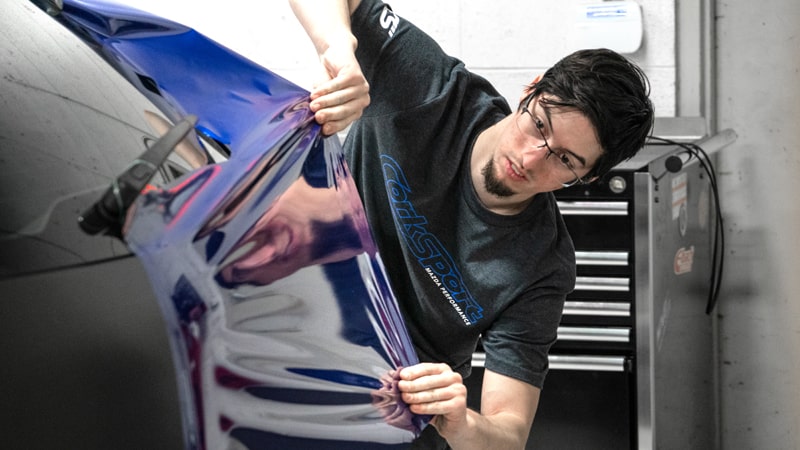 Saul S. (@saulywood) did the work over a few weeks' time in evenings and weekends. He kicked a** on a project that turned out to be a bit more difficult than expected.
Installing a wrap is a process of pulling, stretching, heating, cutting…lots of different skills and abilities to get the job done. All this has to happen without damaging the vehicle you are wrapping. It's quite a feat.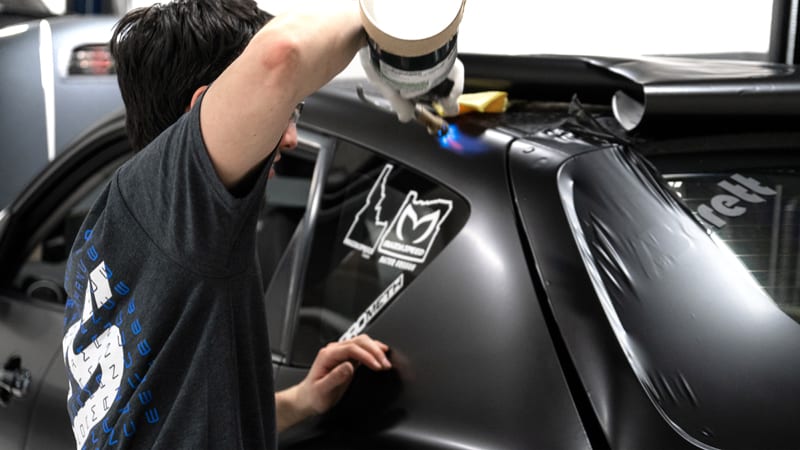 Going through the process the build kind of evolved if you will. Luckily Saul was very open-minded to it and even a bit eager to try some new things.
Probably my favorite aspect of the wrap is the unique and new wrap from 3M. Called "Shadow Black" this wrap has a slight texture to it that depicts patterns sort of like camouflage.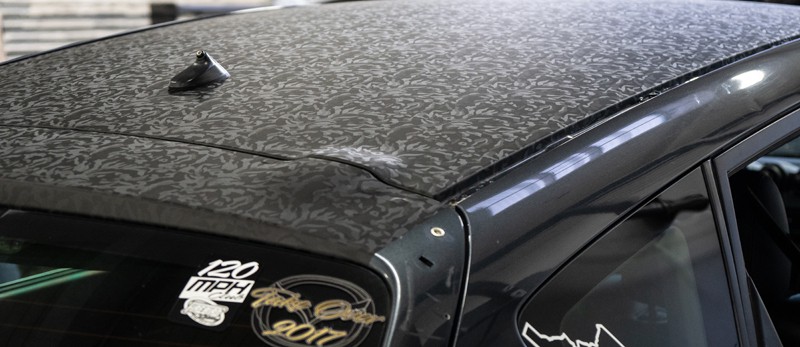 We used this on the roof and in a narrow strip over the seam between Satin Black and Blue Gloss; it really added a unique aspect to the look and style and brought the two colors together. Pictures just do not give it justice nor can you feel the texture.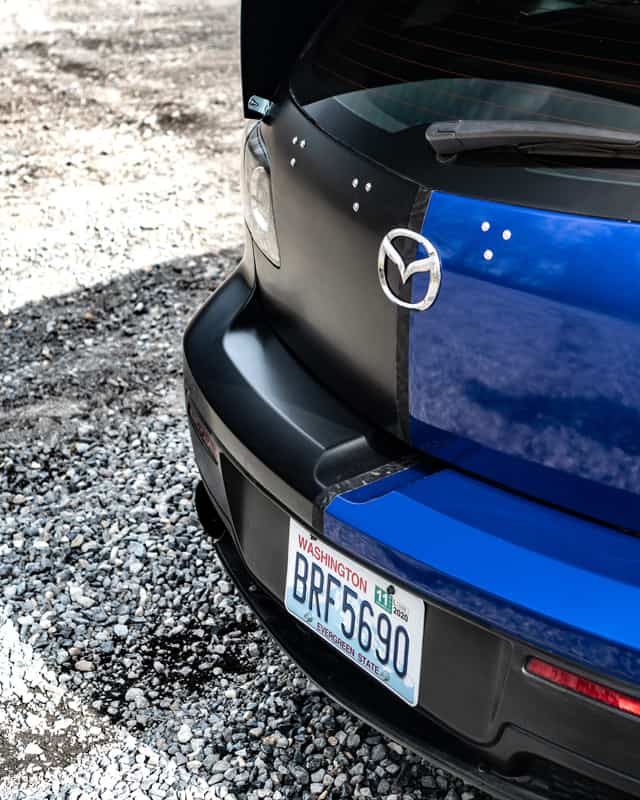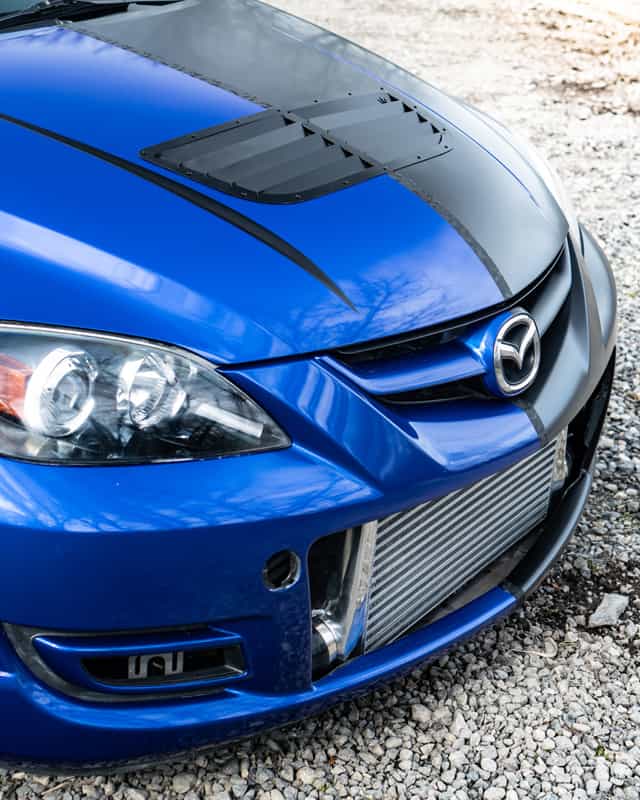 So let's wrap this up (see what I did there?) with some finished images.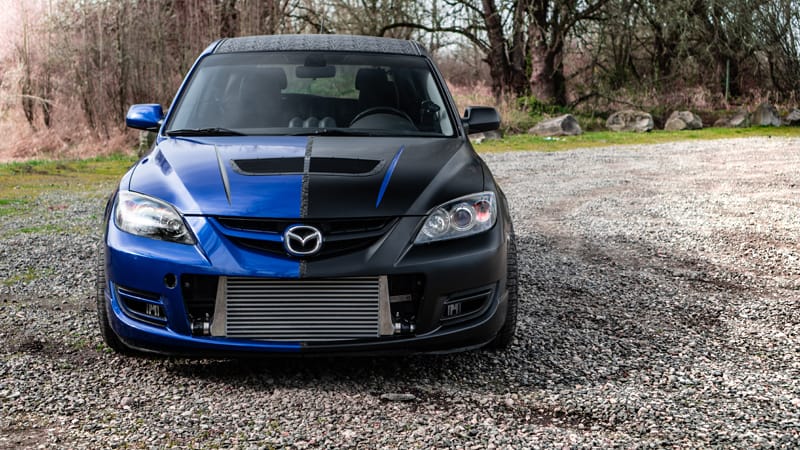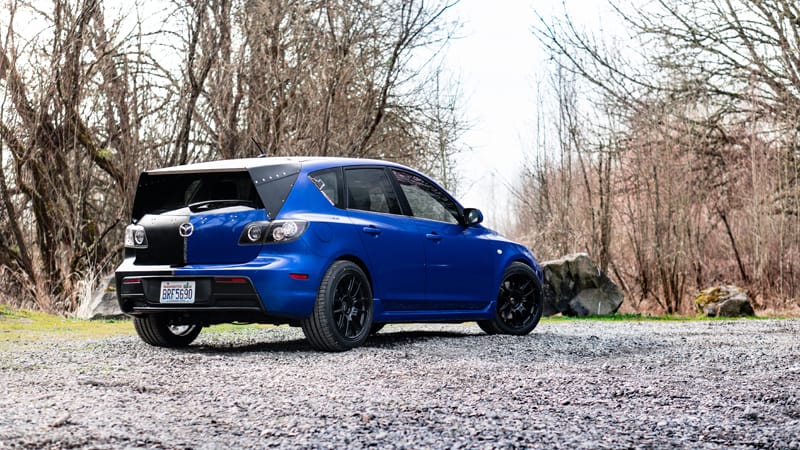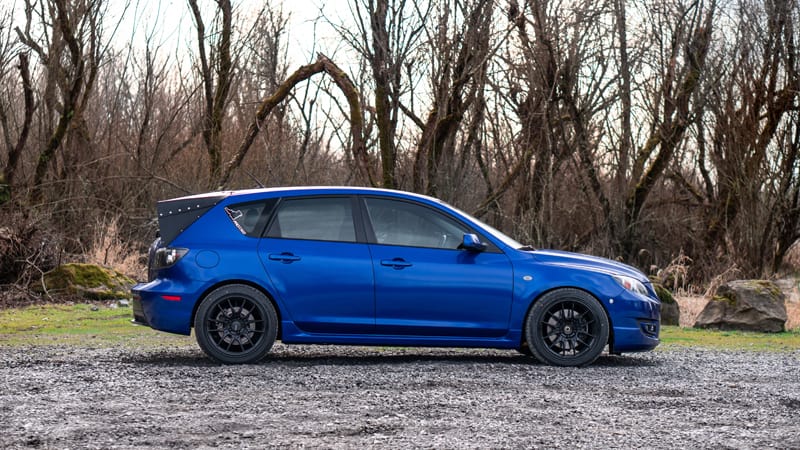 I have to admit I've fallen in love with my car again. The exterior of my car was pretty beat up and neglected with rock chips, scuffs, and just generally not well taken care of paint. With the new wrap there is a whole new rush of pride and enthusiasm to keep it looking amazing.
Lastly, and this is bit cheesy, I requested Saul to match my helmet to the car…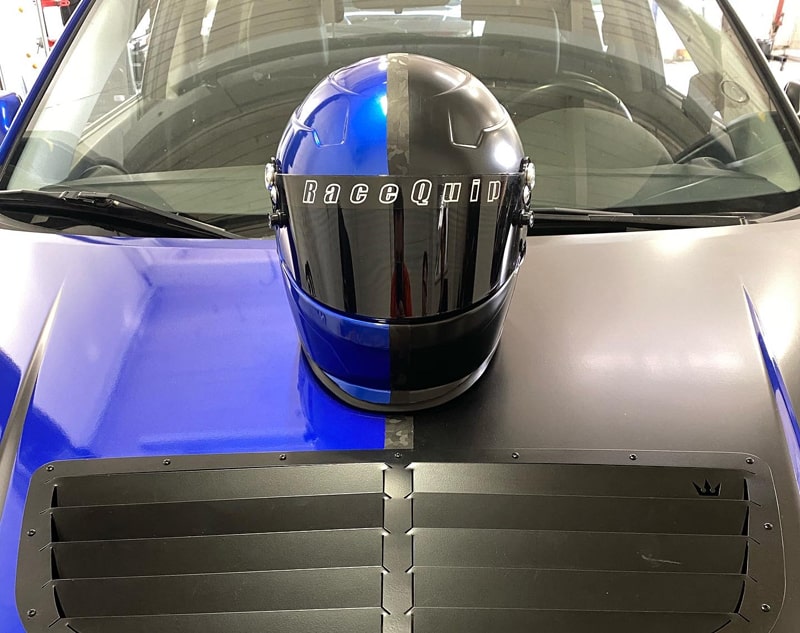 Why not right? It's not just another black helmet and I love it.
With that I hope you enjoyed this sneak peek into wrapping a Mazdaspeed. Stay connected as we share more and more about the @halfmilespeed3 build…engine, seats, roll-cage, and power! At some point this season an event will open and we can actually race!
-Barett @ CS