Enjoying your 4th GEN Mazda 3 but wanting to change up the look? Introducing the CorkSport Performance Spoiler for 2019+ Mazda 3 Hatchback. We went for an OEM+ design that incorporates the great fitment and lines of the OEM aero kit spoiler but in a much more aggressive package. Taller, longer, and with an upturned rear edge, the CS spoiler add some much needed sportiness to the look of your 3. Available in multiple finishes to suit your budget and build, the CS spoiler is a great next mod for your build! Read on for more details and check out the product listing here to purchase.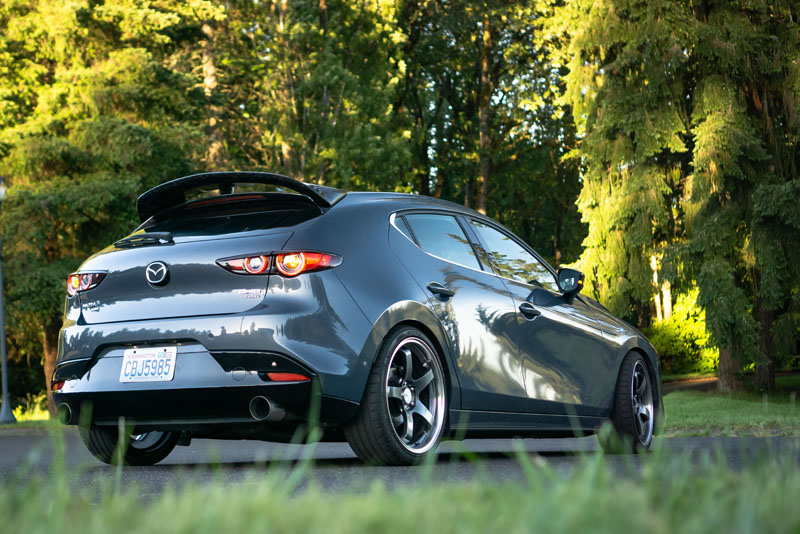 We like the OEM spoiler but were disappointed at how insignificant it looks when installed, especially when paired with the fairly aggressive OEM front lip & rest of the aero kit. The CorkSport Spoiler takes design cues from the OEM aero kit spoiler however, the design is unique to CorkSport. We started from scratch and polled the community for design opinions before settling on a final design that is both higher off of the rear hatch than OEM and extends further rearward than OEM. The design is finished off with an upturned rear edge for a great "duckbill" style look which is aggressive without being too much. You'll be turning heads, especially when paired with CorkSport Lowering Springs and a nice set of wheels!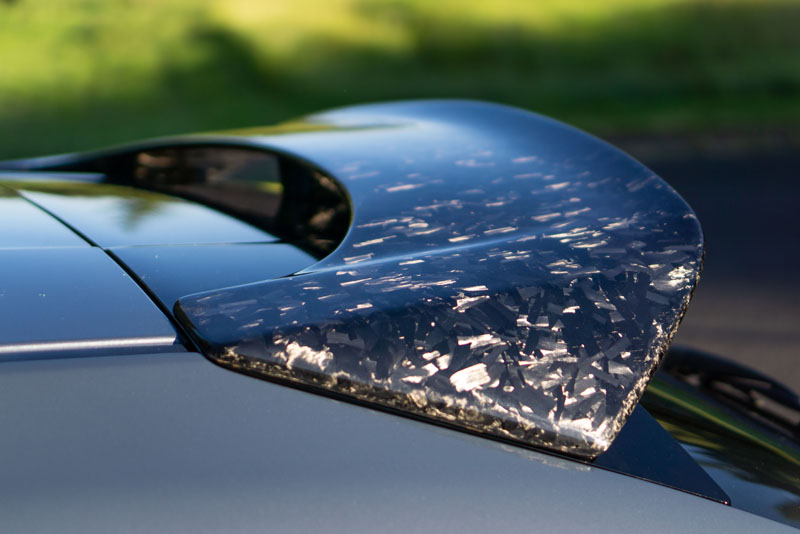 Fitment was equally important as aesthetics when we designed the CS spoiler. We 3D scanned an OEM aero kit wing to get the exact mounting surfaces and edge profiles so that the CS version fits just as good as OEM. We use the same mounting locations as OEM as well. This means no drilling if you're switching from OEM aero kit to CorkSport spoiler. If you do not have the OEM spoiler you do have to do some drilling, however, Mazda pre-marks the holes for a relatively easy install! By using the same mounting locations and more adhesive mounting tape than OEM, you can be sure your CorkSport spoiler won't be going anywhere!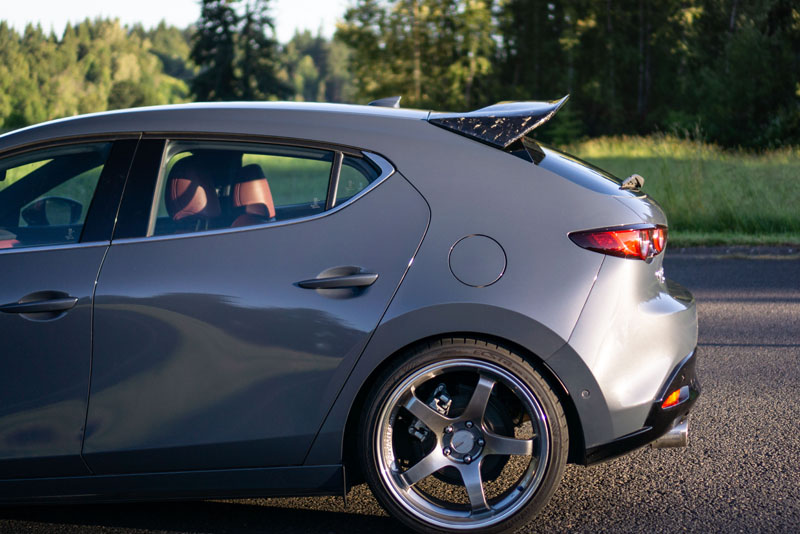 The CorkSport Mazda 3 spoiler is offered in three finishes so you can choose what is best for your build. Each option uses a fiberglass base with different top layers. Regular woven carbon fiber, forged carbon fiber, and basic black fiberglass are each available. The carbon fiber options feature a UV resistant epoxy top coat for great protection from the elements and a mirror like finish. The full fiberglass option comes in a satin black coat with some light scratches and will require some finishing. We recommend some finish sanding and a final layer of paint or wrap. The shape is the same for each unit however the purchase price varies so you can really choose the best option for your build & budget.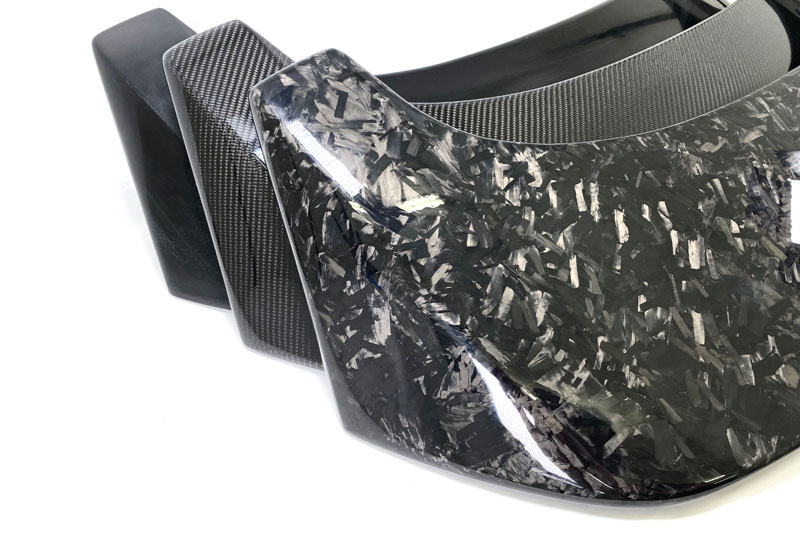 Finally, each CorkSport spoiler comes with all the hardware and accessories needed for installation. This includes mounting bolts, washers, mounting tape, and rubber washers for waterproofing. We even include new replacement OEM Mazda clips that almost always break with removing the upper trim panel on the hatch! All of this comes with full color install instructions and great customer service & support!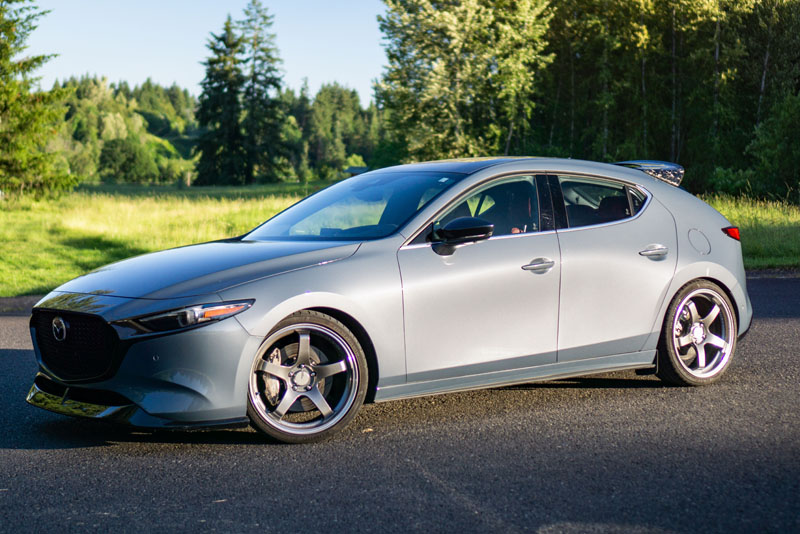 So if you're ready to take your GEN4 build to the next level, check out the CorkSport Performance Spoiler for 2019+ Mazda3. We think it's what the OEM spoiler should've been and you will not be disappointed! Don't be shy to contact us with any questions!
Connect with us: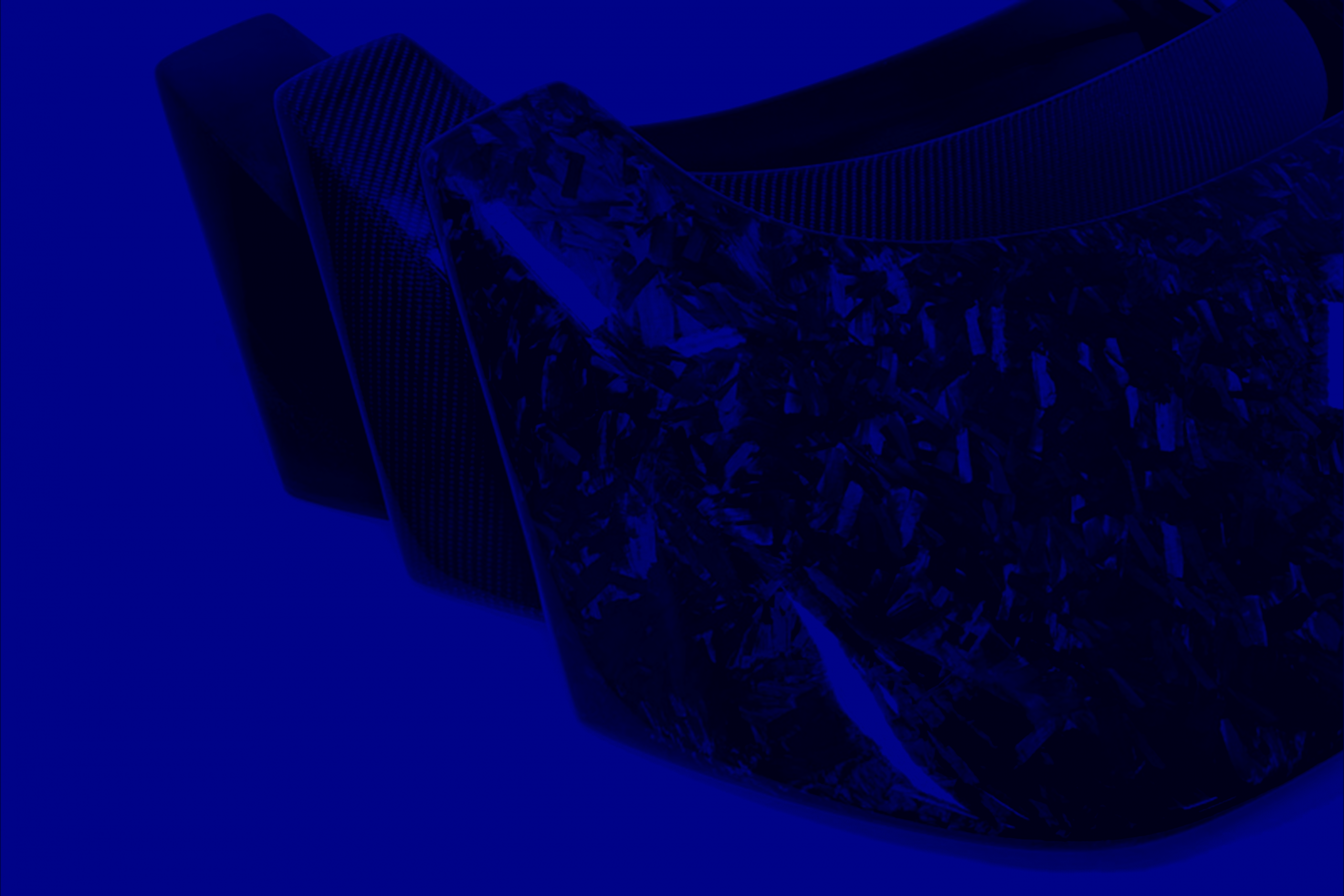 Get the Mazda 3 Hatchback Rear Spoiler 2019+
Get the Mazda 3 Hatchback Rear Spoiler 2019+
Continue reading

"New Product – Mazda 3 Hatchback Rear Spoiler 2019+"