Control is key when it comes to pushing your Mazda to the limit…that's exactly what CorkSport has set out to give you with the new CorkSport Rear Toe Arms for your 2014-2018 Mazda 3 and 2013 and newer Mazda 6. Control, precision, & strength define what the CS Toe Arms are all about; let's see why.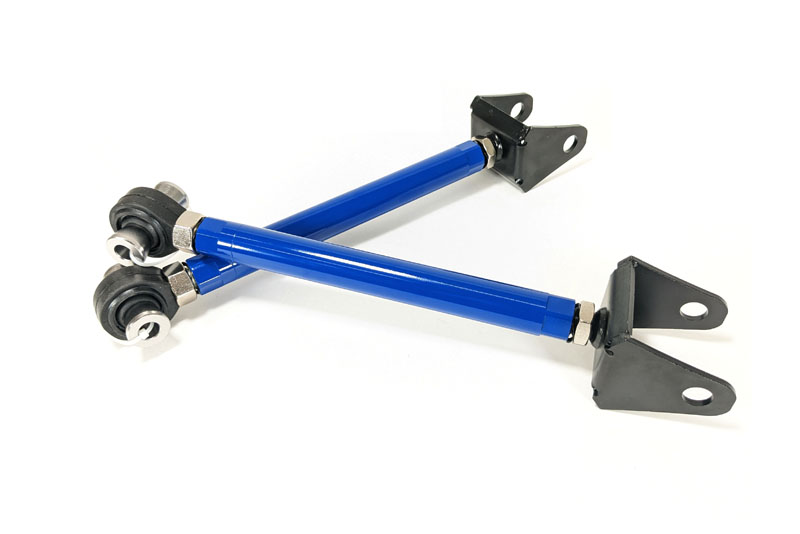 The Adjustable Toe Arms overall construction provides durability and control which come from the high-strength steel that is coated in an awesome CS blue finish.  Durability is not an issue with the CorkSport Toe Arms (more on that later).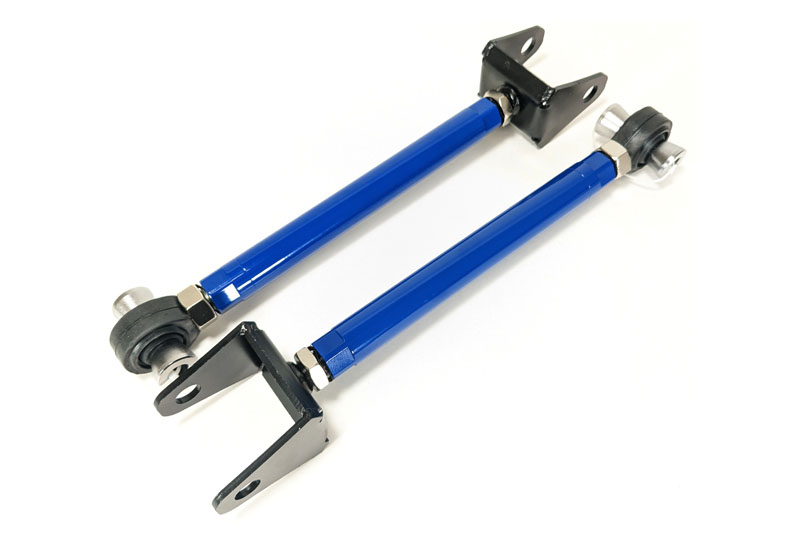 The Toe Arms Replace the OEM rubber bushings providing strength to your Mazda.  Factory rubber bushings are soft and compliant…great for a grocery getter, but not great for the spirited driver.  The CS design replaces this flimsy bushing with a rigid spherical rod end to remove that compliance and give you a solid and planted feel from the back of the car.   
Pair these with CorkSport Camber Arms and you've effectively removed half of the soft rubber bushings from the rear suspension. You will notice this in how the car feels and drives.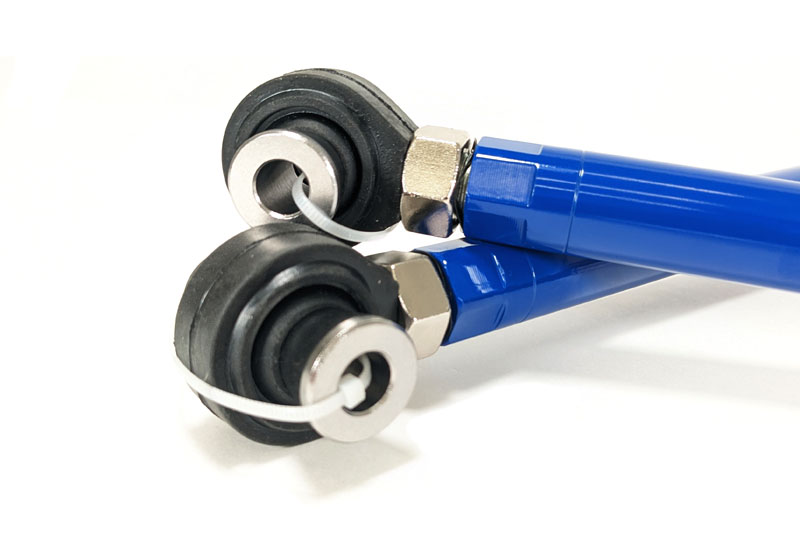 Lastly, the adjustability of the toe arms puts you in control of your driving performance.  You have more than enough range. from OEM to 2.5+ inches,  to dial in the rear toe of your Mazda 3 or Mazda 6.  Being able to adjust the toe independent of camber and track provides.  You have full control of the setup which can help with handling and tire wear significantly.
Now back to the durability testing.  We push our parts to the limit on the track so you can have confidence with your Mazda.  The CorkSport Powered Mazda 3 TC car, equipped with our performance toe arms, is being pushed to the limits in Turn 4 of the Indianapolis Motor Speedway Road Course.  The track pushes the toe arms to the limit. Enjoy!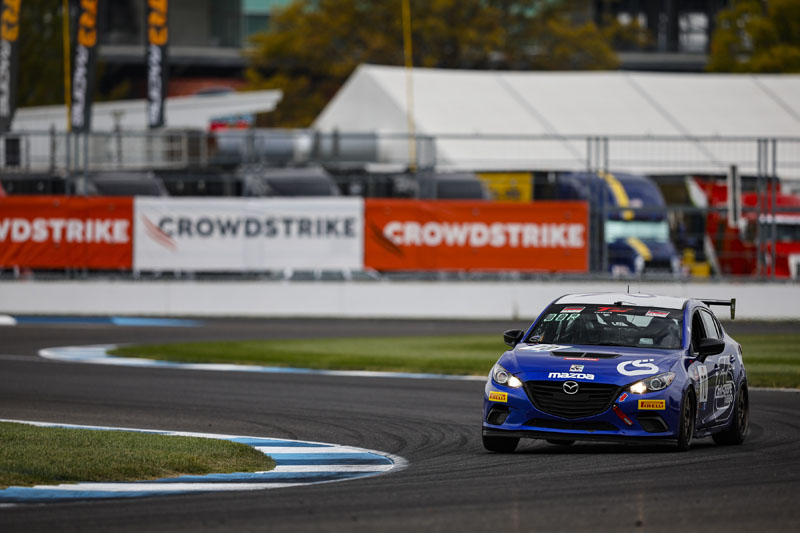 Put your confidence in CorkSport for your Mazda needs.  Let us know if you have any questions! Our knowledgeable team would love you hear from you!
FAQs About Rear Toe Arms
---
What do adjustable rear-toe arms do?
Adjustable toe arms are one of the multiple suspension arms that connect your wheel bearing hub to your vehicle chassis. The arms allow you to fine tune the angle of the wheel & tire relative to the chassis for optimal performance. This results in greater steering response, control in turns & maneuvers, and increased tire tread life.
Do you need rear toe arms?
Yes, if you are a spirited driver, racing driver, or looking for more control.   Adjustable toe arms also help resolve the uneven tire wear that often results from aftermarket lowering springs and coil overs.  OEM suspension arms have very limited range or no range to correct the new angles caused by the installation.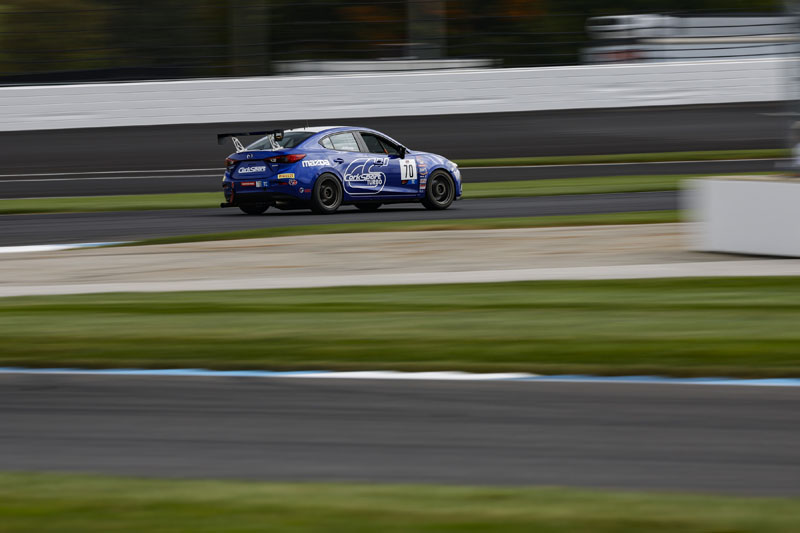 How do rear toe arms affect handling?
Toe arms improve handling by changing the angle of wheels when looking from directly above the vehicle. In performance, the toe of your tire may point out or in when modifying your vehicle. By having the flexibility to set your vehicle alignment, you are able to adjust the toe-in or toe-out position to reduce understeer or oversteer and improve handling at high speeds or through tight corners.
Are adjustable toe arms worth it?
Upgraded toe arms improve the quality of ride, reduce flex in the suspension, and provide more control in high speed and tight turns.  Aftermarket suspension modifications can often create uneven wear and tear if supporting parts like toe arms are not used.  Adjustable toe arms solve this issue and extend the life of your tire.  In addition, the higher-strength metal provides durability and more responsiveness in handling.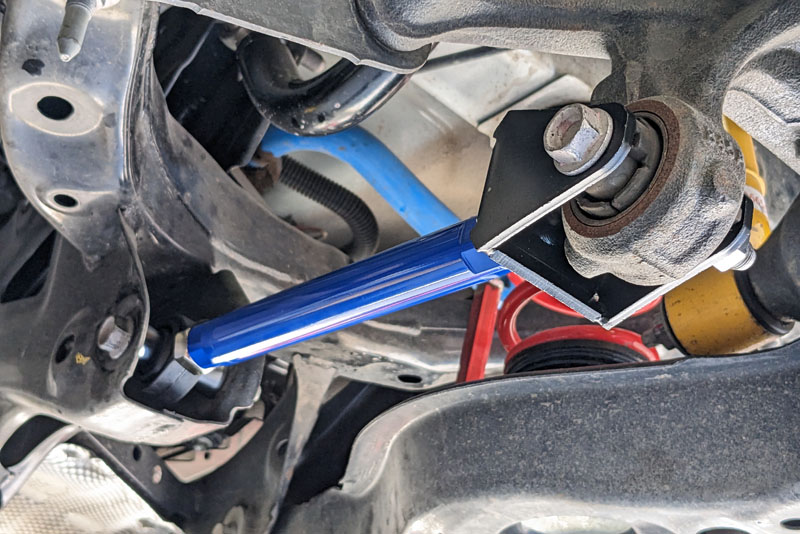 Connect with us:
You may also like: