CorkSport Mazdaspeed 3 Coilovers are back and ready for your street and track Mazdaspeed 3 and Mazda 3! Taking the feedback from the previous generation of CS Coilovers and applying those to the new hotness has created a design that best balances performance for the street and track.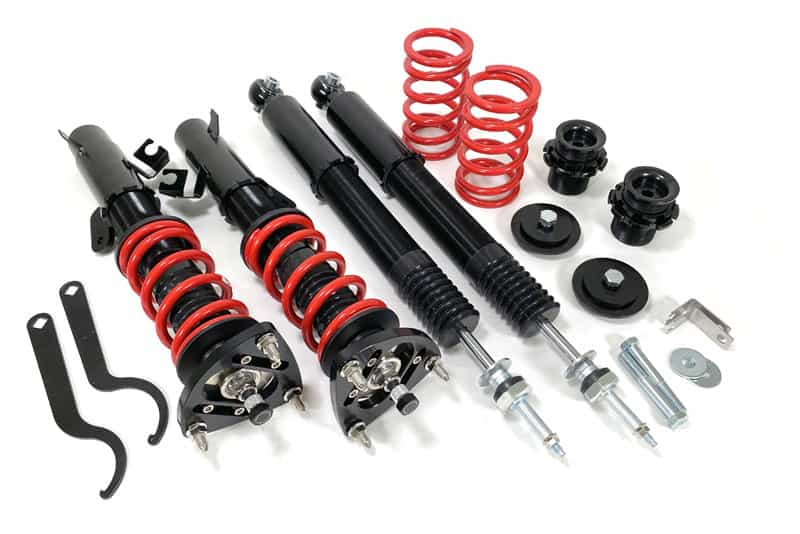 The new design has a handful of changes all meant to improve the driver experience, making it the best Mazdaspeed coilover we've made.
No longer using an inverted design, we opted for a more conventional, but performance-oriented monotube design with a pressure chamber. A monotube design was used for its superior damping response and precision vs a twin tube design. With that, we have increased the resolution of damping control from a 15-click range to a 30-click range giving you more fine-tuning control.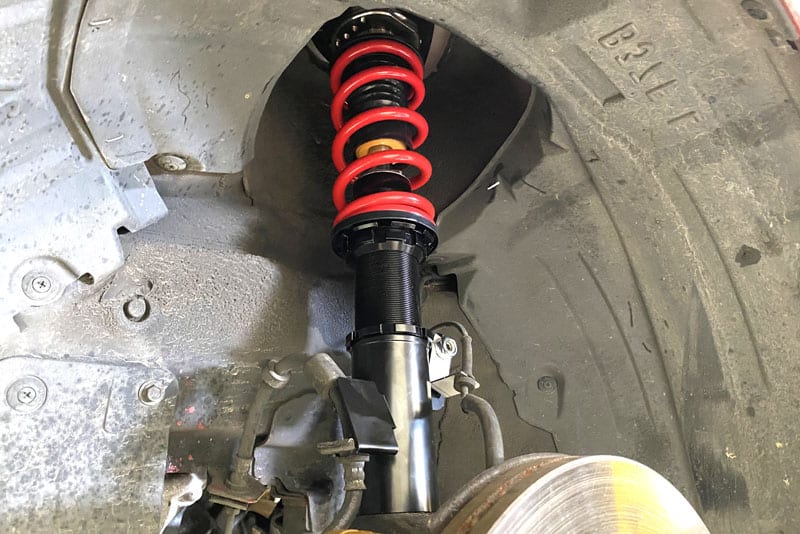 Next, the fronts now have independent spring load and ride height adjustability. This gives you the ultimate control in spring setup and ride height without affecting each other to do so. This helps to keep suspension travel optimized within the damper and makes adjusting ride height simpler.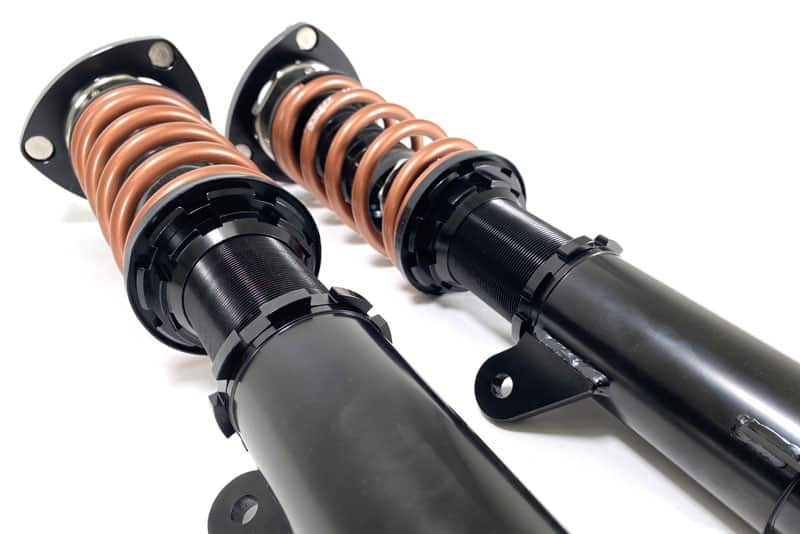 Lastly, you may have noticed there are two different colored springs.  We are offering two options for springs; CorkSport Red Coilover springs and Swift Spring upgrade. Even though there is no spring rate change for Swift, we still wanted to offer the option for those who swear by them.  We suggest the daily driver opt for red springs and save money for some other goodies like Camber Arms, Toes Arms, or a Rear Swaybar.  If you are wanting to push your car on the track, you may notice the Swift spring upgrade.  Either way, you get to decide!
Talking about springs, we did "soften" the overall spring rates slightly per the requests of the community. For the balance of comfort and performance, we are using 6k fronts and 7k rear springs.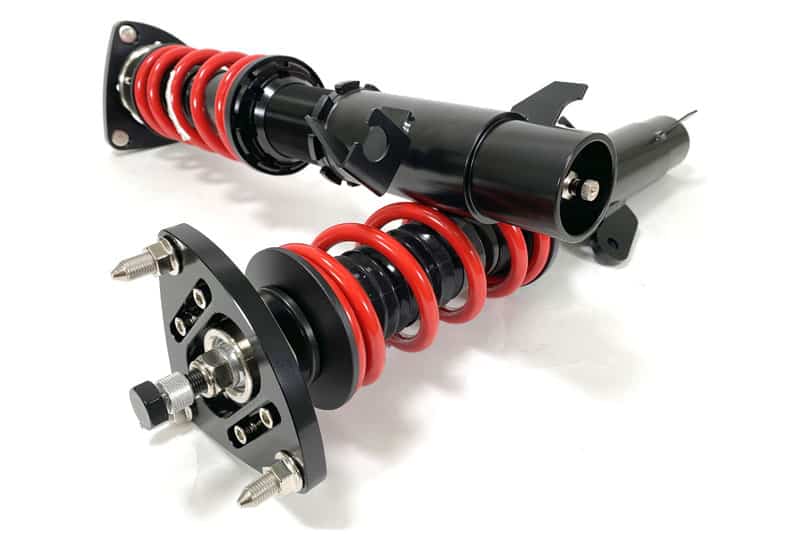 Now to the things that you already loved about the Mazdaspeed 3 Coilovers just get better! Included with the front strut assemblies are camber adjustable upper mounts so you can dial in your camber, wheels speed wiring harness brackets for OEM like installation and of course the needed rear hardware and adjustment wrenches.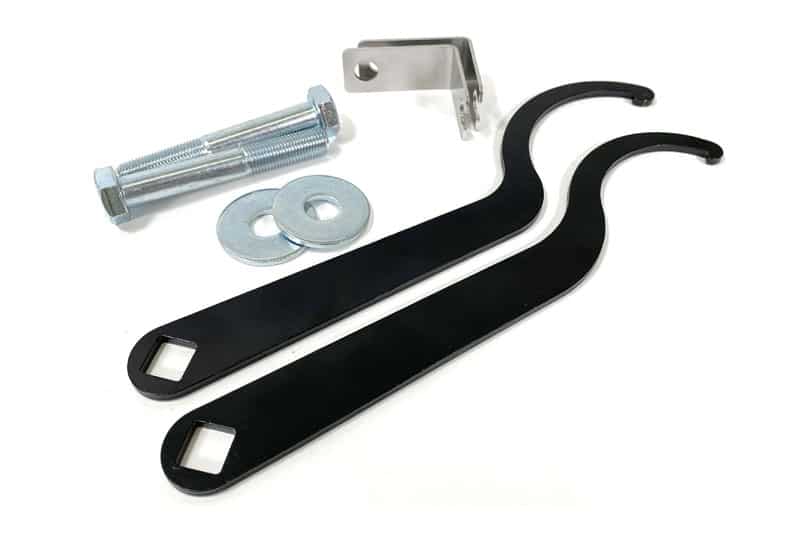 Now let's chat about ride heights. While the CS coilovers are designed around handling, we can't ignore the great visual boost that comes with lowering a car. The CS coilovers offer a large range of height adjustability. In the front, you can adjust the height from ~0.5" higher than OEM all the way down to ~2.0" lower than OEM (+0.5" to -2.0"). For the rear, you can go from ~0.25" higher than OEM all the way down to ~2.0" lower than OEM (+0.25" to -2.0"). This is 2.5" of total adjustability in the front and 2.25" of total adjustability in the rear.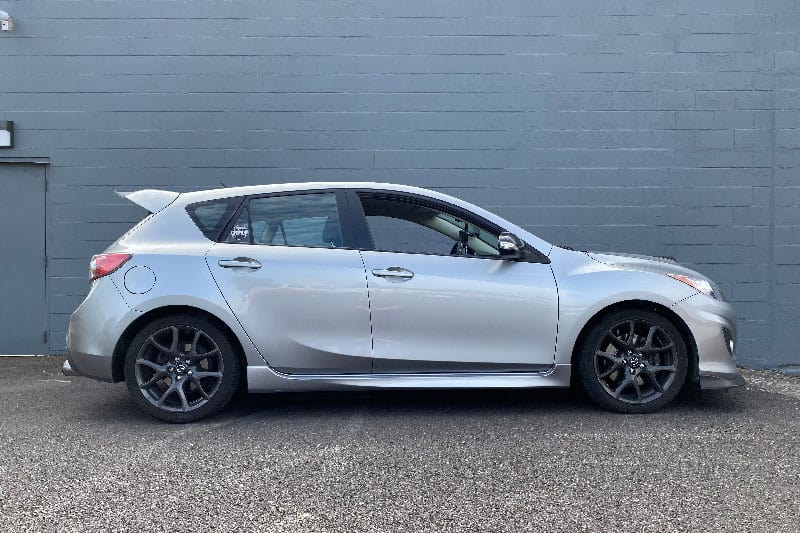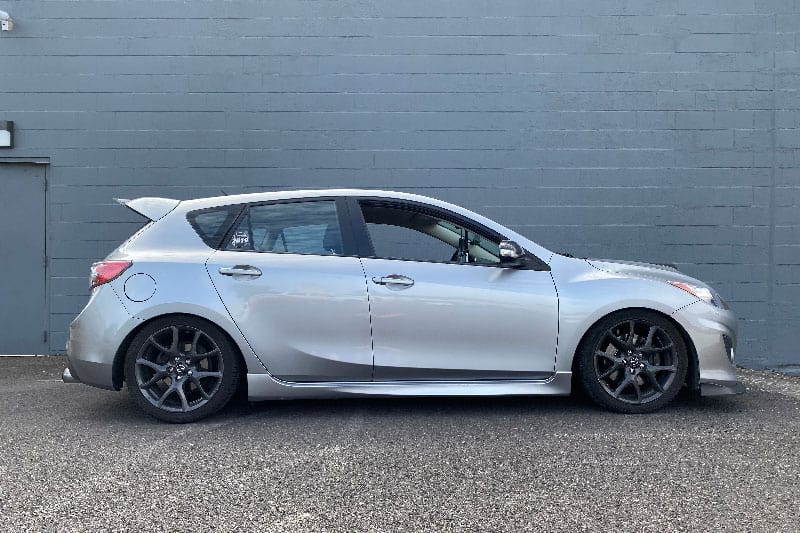 This is a great balance that allows for proper suspension function at low heights for those who want a stance look while also offering an OEM+ look for those that prefer a more subtle appearance. Don't worry though, wherever you end up on the height range, the lowering does come with handling benefits as well, such as a lower center of gravity, decreased body roll, and improved driver confidence!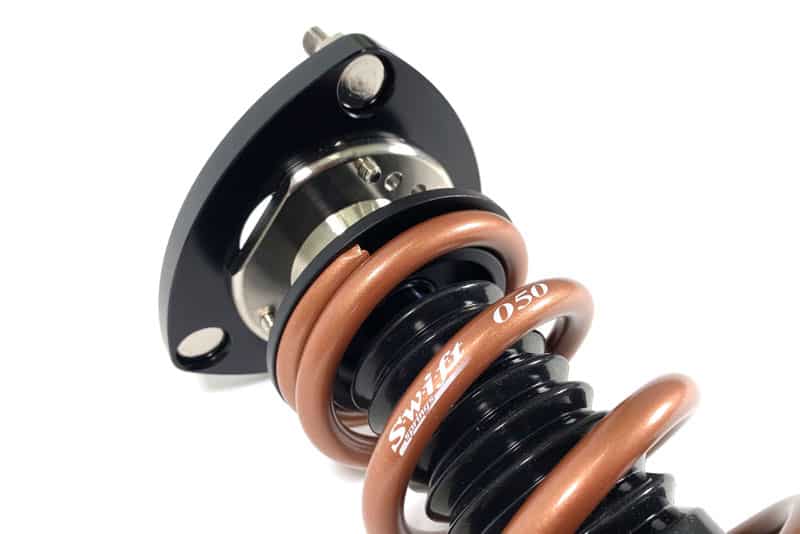 That wraps up the new CorkSport Mazdaspeed 3 Coilovers! Hope you are as excited about these for your Mazdaspeed as we are!
Now, what's next on your list, a CorkSport Turbo or a massive 3.5″ turbo back exhaust?
Barett @ CS
Connect with us
You may also like