Representing CorkSport Mazda Performance.
Since starting here at CorkSport HQ, I find myself searching the lanes of traffic for Mazdas. I can't deny that it gets my heart pumping a little bit when I see a Speed3, but that's merely because I have a preference for them and the "zoom-zoom" effect.
What keeps me looking is that I don't always see Mazdas of what I'll call the "proper persuasion". It may just be a Pacific Northwest thing, but there are a lot of sexy performance cars roaming the streets disguised as family vehicles. Now don't get me wrong, a family car is always necessary, but after seeing what the enthusiasts are capable of, I get a little disappointed when I don't see a CorkSport branded vehicle behind every Mazda emblem.
Over Labor Day weekend I was driving home from camping and having a conversation with a fellow car enthusiast (he's into Mitsubishis, yuck) about how often we see cars "repping" their favorite performance brand. He was actually doing a great job of making me defensive, saying that he'd never seen a good looking performance Mazda. He said it was a rare occurrence out here to see a clean/stance one and then for it to also be repping CorkSport, "like seeking unicorn's". I was disagreeing with all that I had, and yes I mean that in reference to volume control.
We were in a deep, what I'll refer to as an, "elevated and passionate" conversation, when low and behold, there in the lane just left of us, was a tiny 6" decal on the back right of a very clean Speed3 (Gen2). A perfectly pitched screech of "TOLD YOU SO" bellowed from my mouth, followed by a quick cell phone pic and a good long laugh at how "I (Kim) am always right, get used to it."
Since then, we have found and rewarded the owner of this beautiful beast https://www.facebook.com/photo.php?fbid=10151905810739257&set=a.317272679256.181853.126409094256&type=1&theater, but it got a great conversation going in the office of "where is the best spot to place a decal?"
So, this is the question I pose to you, our readers:   "Where do you think is the perfect spot to rep your favorite performance brand?" I prefer them to go along with the elegant lines of the car, but others say that having them stand against those brings a slick look as well. What do you think?
Here are some of the pictures that we have seen the in past, please feel free to post yours so we can check it out!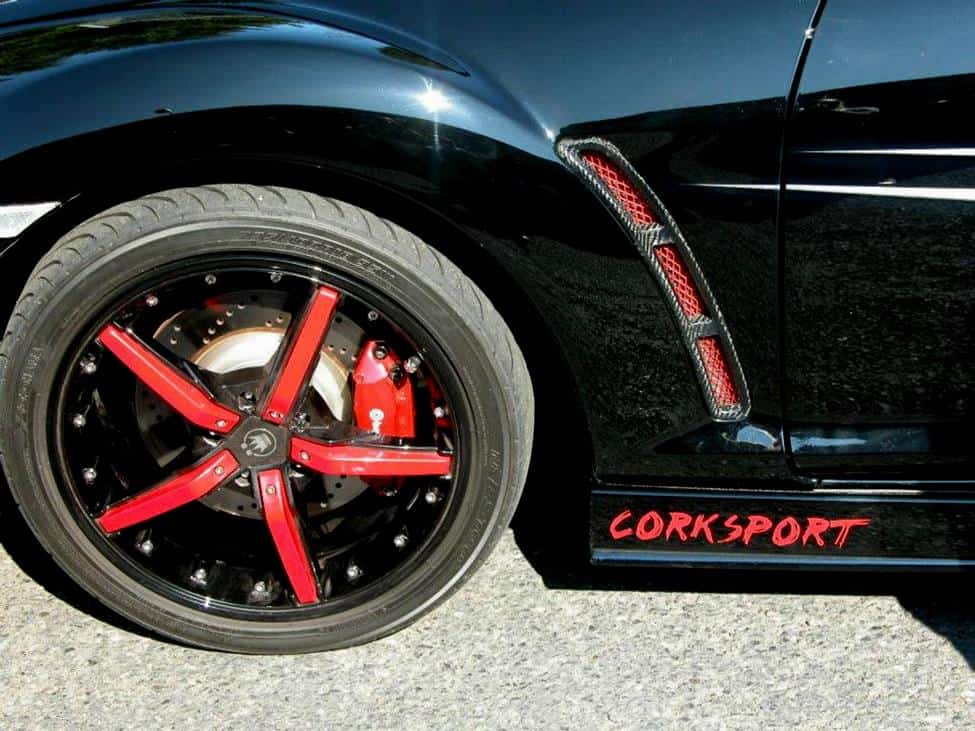 Can't wait to see what you all show us!
Sincerely yours,
The very passionate and boisterous CorkSport Customer Service Representative,
Kim