I've attended quite a few events over the last two months, everything from a pre-release Mazda 2 measuring session in LA to the All Mazda Meet in Newburgh, NY. Take a look at where else we have been:
May 12th, MazdasNW
There was a really big turnout at the May monthly meet at NorthGate mall in Seattle. There was a huge range of vehicles, RX-7s, B series trucks, Mazda 3s, Mazda 6s, MX-6, etc. This meet was surprising simply in the quantity of people and cars. There were several notable vehicles at the meet. A really nice FD RX-7 showed up at the event, which was all built by the owner. The whole car was well thought out and looked amazing. There was a really nice B Series truck with quite a long list of modifications as well, which I liked.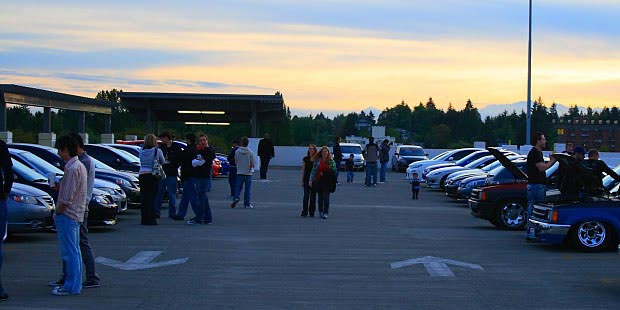 The whole range of Mazdas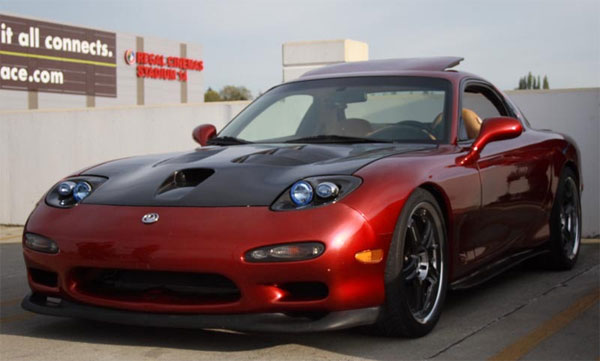 Really nice FD RX-7
May 19th, Mazda 2 Measuring Session.
For the first time ever Mazda put up a vehicle and let companies get a chance to look at a new model before it is released through what they call a SEMA measuring session. This gives companies like CorkSport a chance to get measurements and start getting parts built and ready to sell as soon as the car is available. We flew down to Irvine, CA to spend the day collecting information to make new parts. Mazda provided two cars to look at and get information from.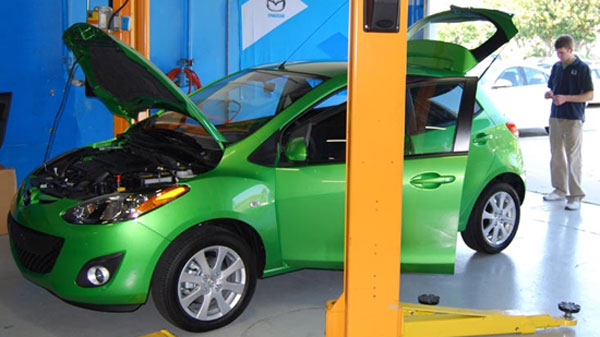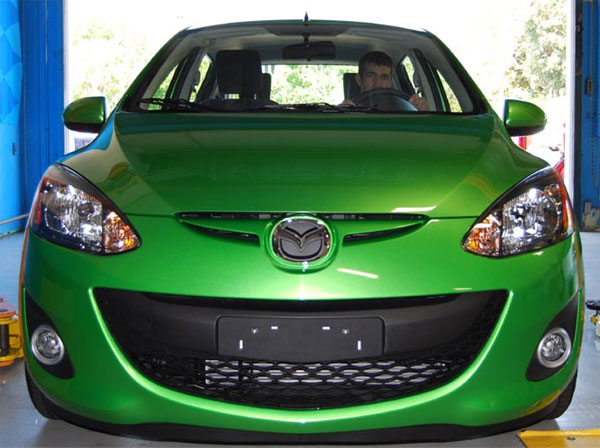 While we were in Irvine we stopped by Tuttle Click Mazda, a Mazda dealership that offers our CorkSport brand products. If you're in the greater Irvine, CA area stop by and check them out!


Tuttle Click Mazda
Their parts department showroom was in the middle of a remodel for better product displays while we were visiting so we couldn't check out their awesome CorkSport display. If you are in So Cal and want to pick up CorkSport products locally give George a call at 949 421 3200. He is the parts manager for Tuttle Click Mazda. They had a good selection of Mazdas on the lot including a Red 2010 Mazdaspeed 3 with powder coated wheels and no front plate.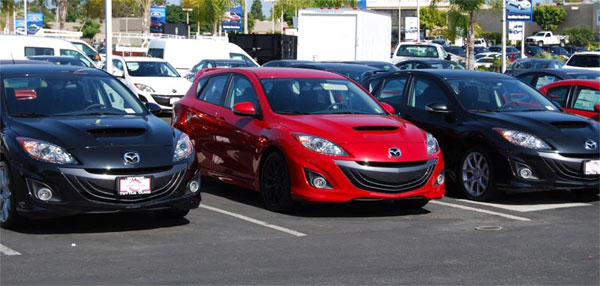 New and black powder coated wheels and no front plate
June 9th, MazdasNW
The June MazdasNW monthly meet had a smaller turnout than usual due to the Junuary weather the NW was experiencing. Despite the threat of rain we trekked to Federal Way, WA to attend the meet. One lucky customer was able to have their CorkSport Mazdaspeed6 cat-back exhaust delivered, saving him quite a bit in shipping costs.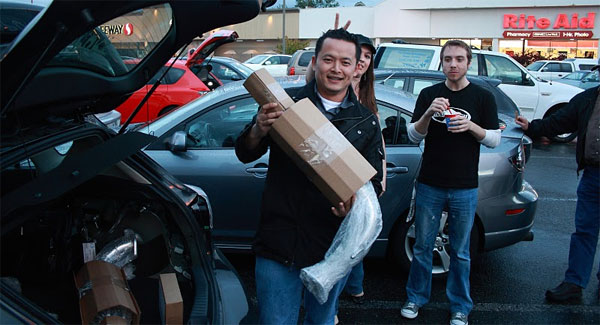 Ecstatic new owner of a CorkSport Mazdaspeed 6 Exhaust
We also got a chance to do investigative work into the 2010 Mazdaspeed 3 as to why the factory keyless entry system was not working on our Project Mazdaspeed3. More details on that adventure can be seen in my blog post about it.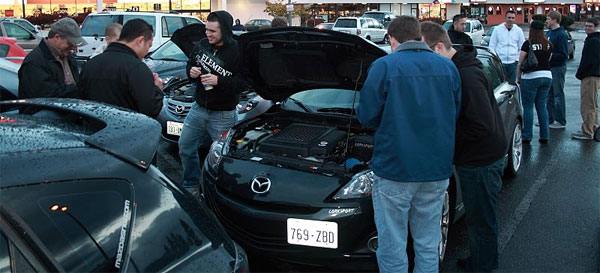 Troubleshooting the elusive keyless entry problem
June 5th, OCC All Mazda Meet
One June 4th at 9:30pm Chris and I hopped on a plane headed to for Newark, NJ to attend the OCC Mazda Meet. The plane landed at 5:30am local time (Sleep?? What's that?) and we jumped in our rental and headed north to Newburgh, NY. Heading up the freeway we got passed by a train of Mazdaspeed3s on their way to the meet.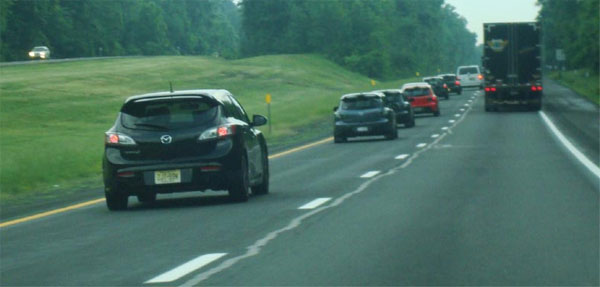 A train of Mazdaspeed 3s
The event didn't officially start until 10am but people started showing up early. When we arrived at 7:30 people were already getting cars parked in the lot. Due to an unexpected surprise our parts we had shipped to the event via UPS did not arrive so we were limited on the parts we had crammed in our carry-on bags to show at the event. This was one of the bigger all Mazda non-rotary specific events which I have attended. The RSVP list had 532 people signed up and 273 vehicles. Here's a few pictures from the event, there were lots of cool cars there.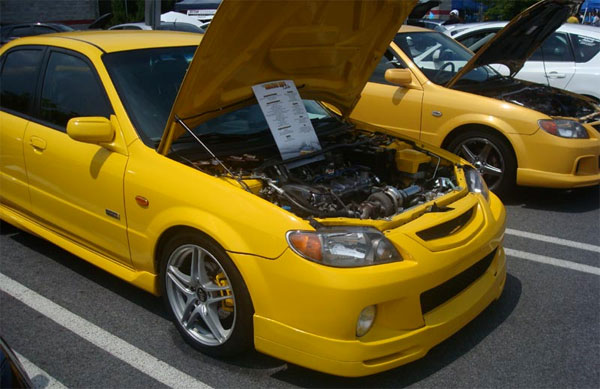 Really nice and rare yellow MP3 Protege


Rotaries including a really clean RX-3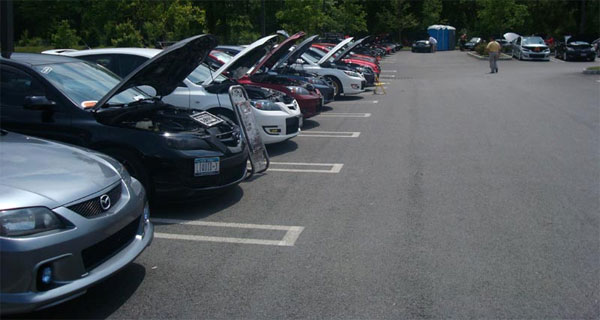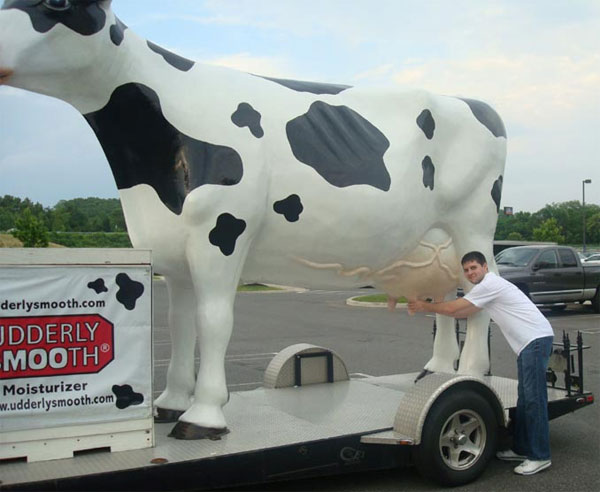 Chris milking a giant NY cow
June 19th, MazdasNW Summer BBQ
MazdasNW hosted their annual summertime BBQ in Carnation, WA at Tolt McDonald Park. MazdasNW provided the food, drink, and cooking (thanks!) for the BBQ. The weather was unusually kind to us and there was no rain all day.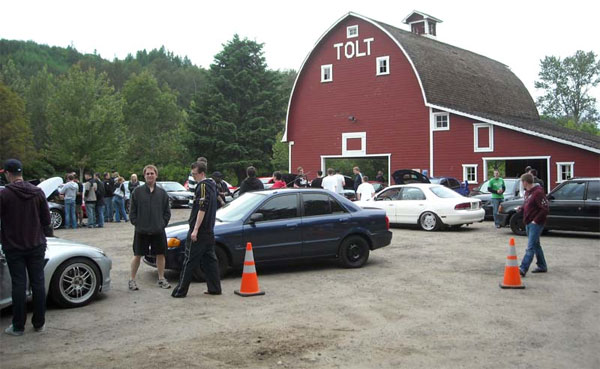 In true MazdasNW style, a parts installation immediately took place. A CorkSport SRI was installed at the event on a Mazdaspeed 6.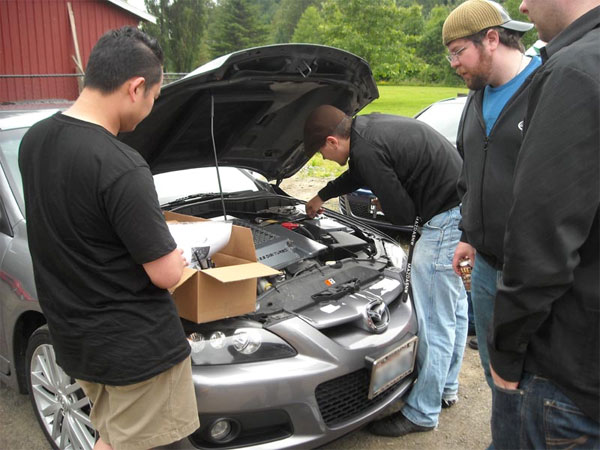 Installing the CorkSport SRI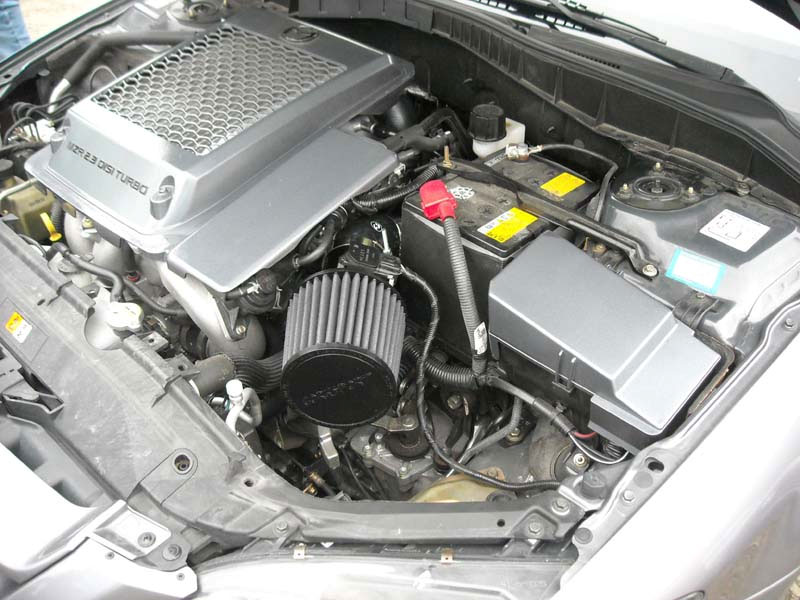 Installation complete
Well, that's it for events for the last two months. We have plenty more events lined up for the next 3 months, so stay tuned here for all the updates!
– Derrick