Many years ago we helped bring a revolutionary design to the Mazdaspeed community. Fast forward 4+ years and you'll find that the CorkSport Tokay Injector Seals are still the best option for your Mazdaspeed.
Recently, we had a customer ship their stock block engine core to us for a fresh Dankai 2 Built Block.  During the engine core tear-down and inspection, we found a set of CorkSport Injector Seals installed.  We realized this was a great opportunity to share what we found with the community.
When the CorkSport Injector Seals arrive at your door they look like this: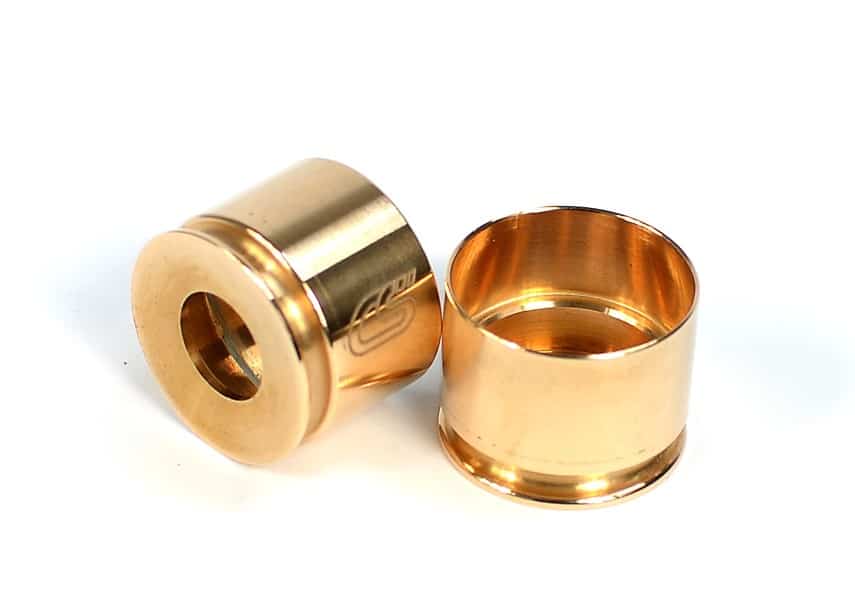 Brand new a fresh of the lathe with all of their beryllium copper brilliance. After many thousands of miles of use and abuse they look like this: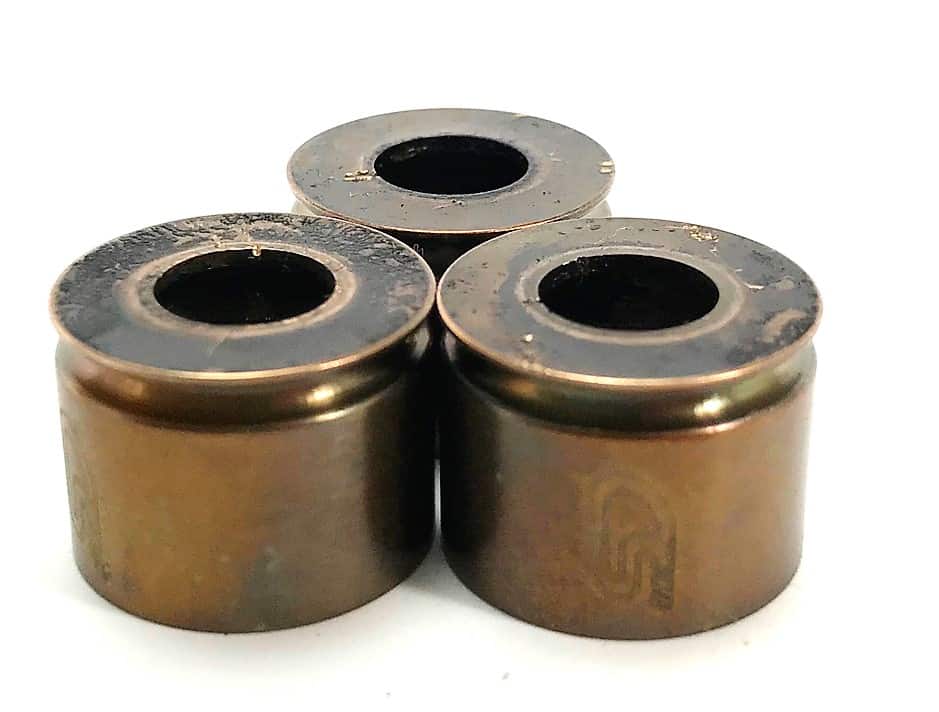 Now to the untrained eye you may think they look bad, but the truth is they look fantastic! The visible top of the seal has a small amount of carbon deposits present. This is to be expected because this surface is exposed to the combustion chamber. Moving to the side of the seal you can see a distinct clean edge and no carbon deposits on the sides of the seal. This distinct clean edge is where the exterior of the seal is designed to seal in the cylinder head. This is awesome!
Now let's look at the inside of the used seals: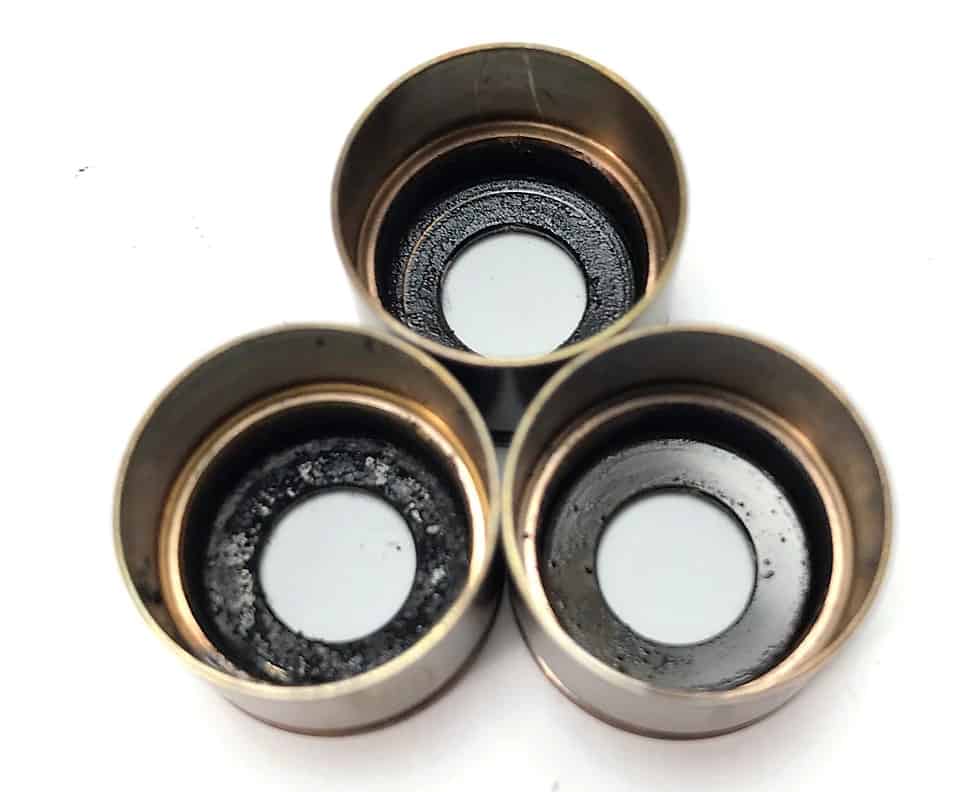 Again we see carbon deposits, but they are in and only in the expected locations. Moving up the side of the seal you can see a "shelf" or "step" that is clean. This is the edge that the fuel injector seals against. Beyond that the inside of the seal is clean.
From this inspection we can see that the injector seal was functioning as designed and doing its job effectively.
So you might be asking…"What is so special about this design?" Well, we wrote a two-part design blog answering that exactly. We highly suggest spending the 10 minutes to read these.
This is exactly why every single CorkSport Dankai Built Long Block includes a set of CS Injector Seals, but if you're not looking for a built block but still want the assurance of the CS Seals you can check them out right here. The install of the seal can be a bit tricky sometimes, especially getting dirty injectors out of the cylinder head. Because of that we've developed an injector puller tool that makes the job MUCH easier.
We hope you enjoyed this quick tech inspection of the injector seals! Thanks for tuning in with CorkSport Mazda Performance.
-Barett @ CS