At CorkSport we value innovation. We've got dozens of products that are unique on the market. Our Blow-off valve is being patented. How do you innovate a shift knob? That's a tough one but we found a way!
Are you ready for one of the first shiftknobs that you can adjust?  At its lightest, weighing in at 175 grams, and adjustable up to 320 grams, you will be able to tailor your shift weight to your driving style.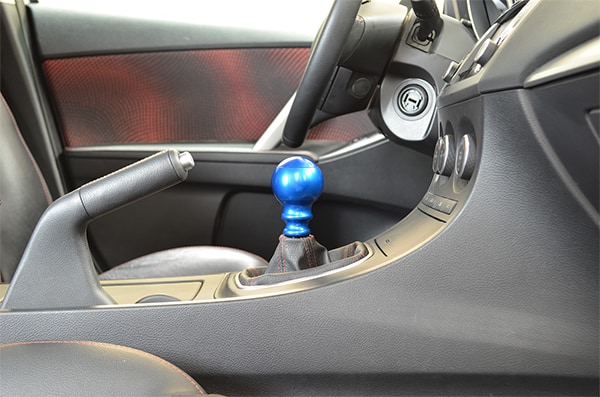 To really feel your shifts, adjust the weight to the lighter side, as low as 175 grams and feel the intricate shift points as you flow through the gears. For those that like heavy knobs, you can max it out to 320 grams, giving you smoother shifts that easily falling into gear as you shift up and down through the gears.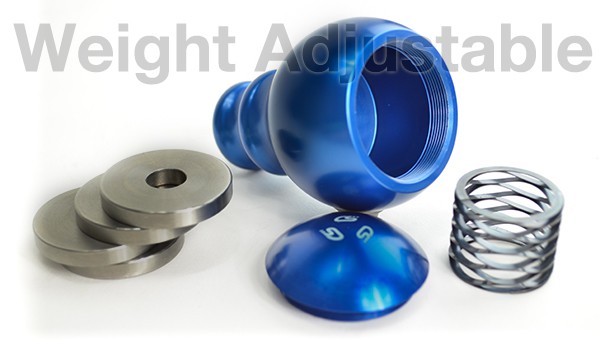 For example the first generation Mazdaspeed 3 (2007-2009) OEM shiftknob weighs in at 260 grams and the 2nd generation Mazdaspeed 3 (2010-2013) weighs in at 280 grams. You can find that sweet spot above or below that OEM weight to customize your driving style.
After you find that ideal and magical weight, installation will take about a minute as you screw on the knob. There are no set screws or adapters, it will screw straight on the OEM shaft as they were designed specifically for your Mazda vehicle. CAD designed and manufactured out of a durable deep blue or sleek black aluminium for a long life and incredible feel.