Hello CorkSport family!
I have been thinking about how much my Mazdaspeed3 has gone through in the past couple weeks; I figured I would allow all of my CS crew to enjoy the look back on my journey with me!
2009 Mazdaspeed 3 GT.  Mods include:
I have always had a love for cars, due to my dad always owning some sort of sporty car throughout my childhood. My love of cars started because my dad would let me control the steering wheel in our BMW 318i while cruising on the freeway. That continued as I got older, and as my dad bought faster cars, and of course as I was allowed to start learning to drive.
My very first boosted car was a 2003 Mini Cooper S.
The Mini Cooper S in that year came standard with a 1.6 liter, inline four cylinders, with a supercharger on roughly ten pounds of boost stock. As soon as I bought the car, I was instantly hooked, and had a need and desire for more power. In the time that I owned the Mini, I was able to do a few modifications to it, including: 15% reduction pulley on the supercharger, cold air intake, upgraded top mount intercooler, and a catback exhaust. Those modifications bumped the boost up to about 15psi. For what the car was, it was pretty quick. I owned the car for about three years, and along the way, the car started to have small issues here and there, and eventually, it was time to part ways with the Mini.

When I went looking for my next car, I test drove a 2005 Subaru WRX. Let's just say that I didn't know what was best for me at the time.  
I took the WRX home to let the girlfriend see it, and instantly got a "HELL NO!"  The interior was too basic, and the mileage was pretty high for the price the dealership was asking. I took the car back the next morning and looked around some more.
All of sudden there she was, my Mazdaspeed.
The car showed up overnight, and as soon as I saw it, I had to drive it. I called the girlfriend, and instantly got a NO NO NO.  I told her this car was different, and that I thought she would like this one. Took the Mazdaspeed3 home, grabbed the girlfriend, took her for a test drive and got the approval (I know I sound a little whipped here… but, I knew it was going to be more than just a car, so having her approval meant it would be easier in the future when I asked for more). I signed the paperwork, and took the car home. When I acquired the Mazda, it was pretty much stock.  It had a short ram intake, and a downpipe installed, other than that it was mine to build and enjoy.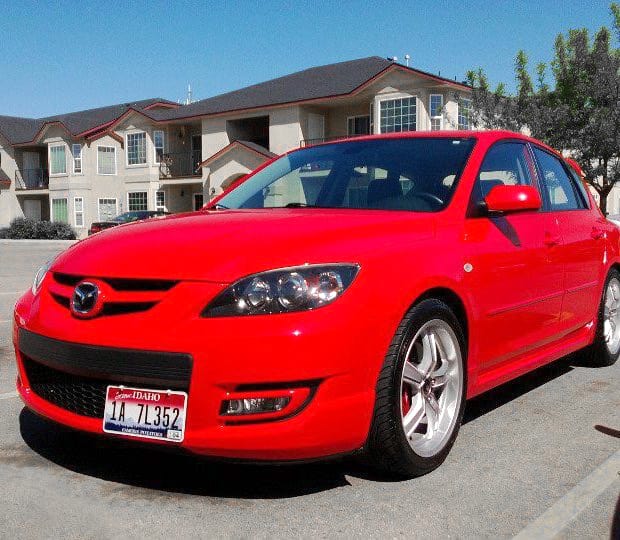 Fast forward about six months, and I had decide to buy a Cobb AccessPort after reading all of the forums. I did that to make sure I could monitor certain things like knock and fuel pressure. Two essential things to keep an eye on. While I was reading the forums, I noticed that people kept bringing up making sure you had your fuel pump internals upgraded. I had no idea if mine had been done. The only thing I knew was my fuel pressure never dropped below 1600psi under wide open throttle. Bought the internals, and sure enough, I had stock ones in there still.  After that happened, the modding bug took full effect.  Soon enough, the car was fully bolted running e85 for all of the timings. Tuned by Purple Drank, the car went 12.8 @ 110mph in the 1320. I was impressed with the stock turbo at this point and considered my car to be "fast."  Little did I realize there was much more to be had.
I landed the job at CorkSport, and as you can imagine, the car almost instantly got a turbo upgrade.
I kept running the stock block but decided to no longer run e85, and just run pump and methanol.  Using the additional fueling, the car made 400whp and 400wtq.  My tuner even warned me that I was dancing with the devil at this point.  I cared, but not as much as someone else because I secretly wanted a built engine anyways. Took the car to the track one night, and sure enough, on the last run, the car blew a quarter size hole in piston 3. I knew I had a chance of ring land failure, and it failed hard!  I guess that meant it was time for a built engine right?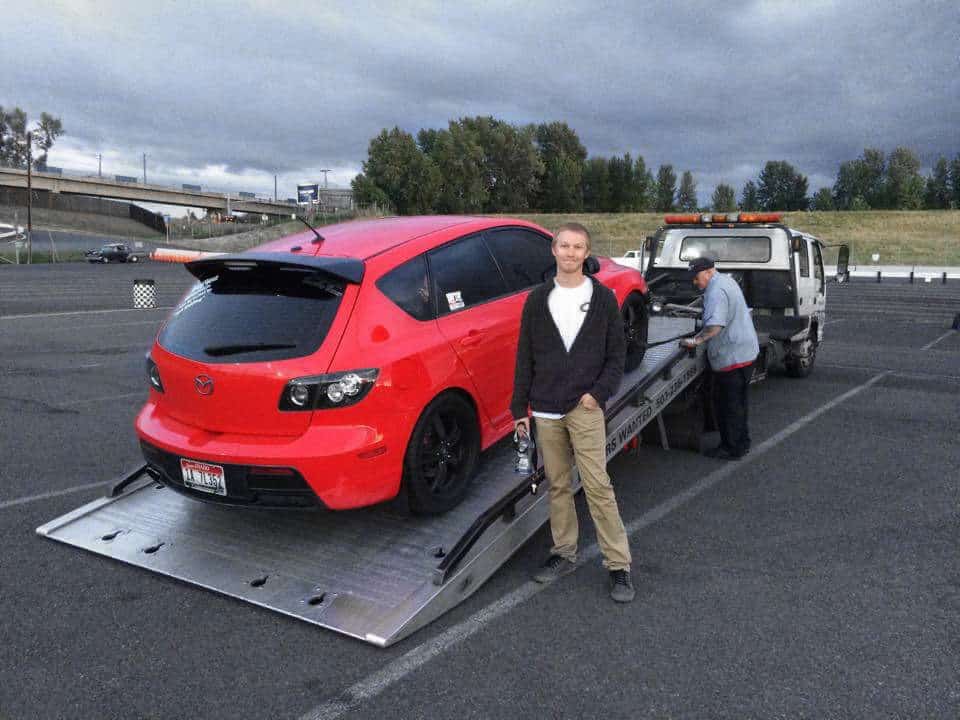 So it was,  I decided to rebuild the engine with forged Manley goodness. I had beat the crap out of my MS3 so why not?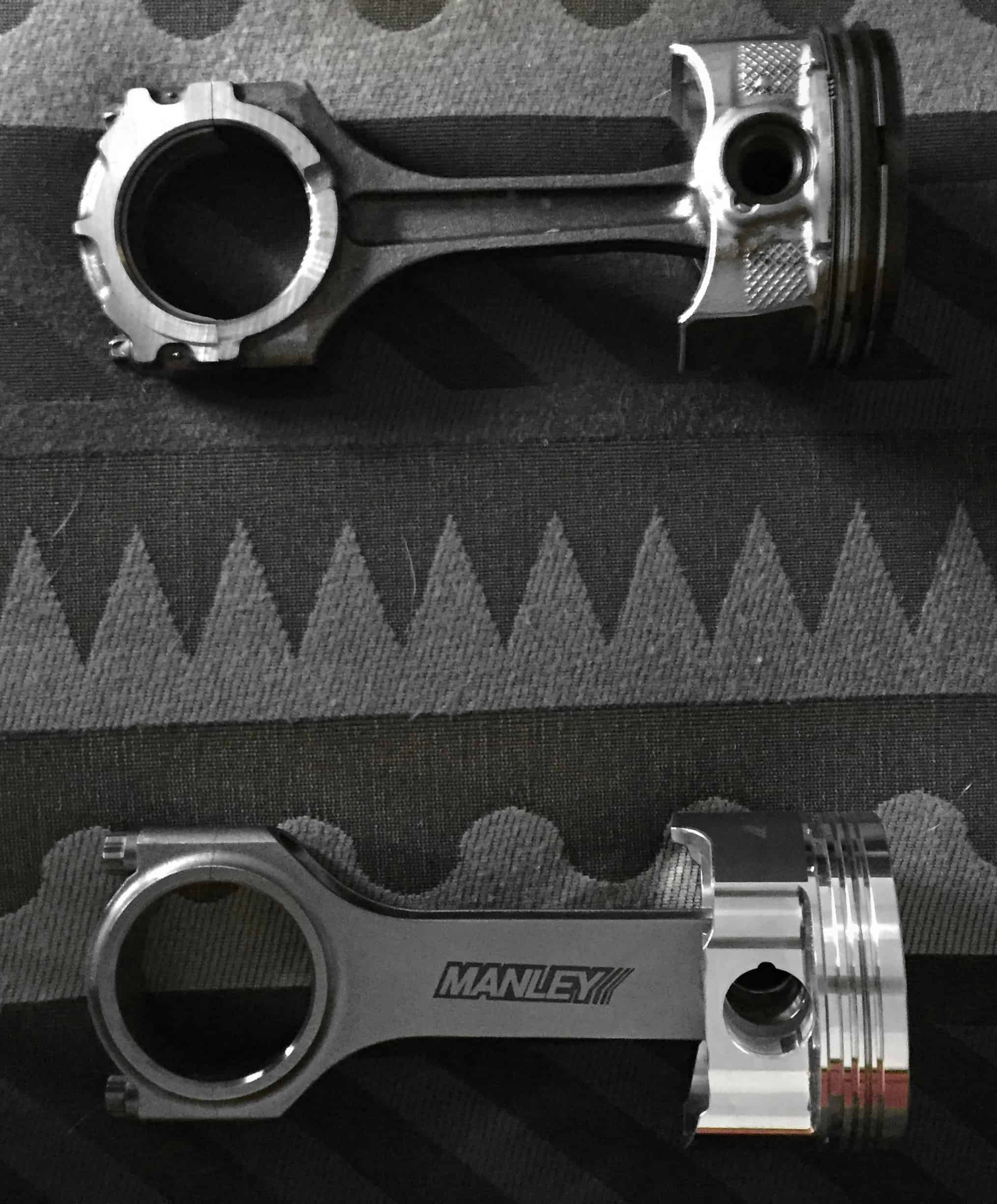 I put the car back together towards the end of 2016, slapped the CorkSport turbo on and started the break in/ tuning process. Once the engine was fully broken in, it was time to turn up the boost.  Ryan Martin, at Purple Drank Tuning, was excited to give me more power than I had ever had before. The car was making 25psi of boost at 3500rpm, and on the top end, the car was making right around 420whp.  Impressive turbo, considering it's not the biggest snail, but on a built engine it sure packs a wallop.
As more time went by, the more my coworker Brett kept saying that I needed to be way faster than him if I was going to have a built engine.  I should have just ignored him, but I caved in to the peer pressure and bought a used Gt3582r!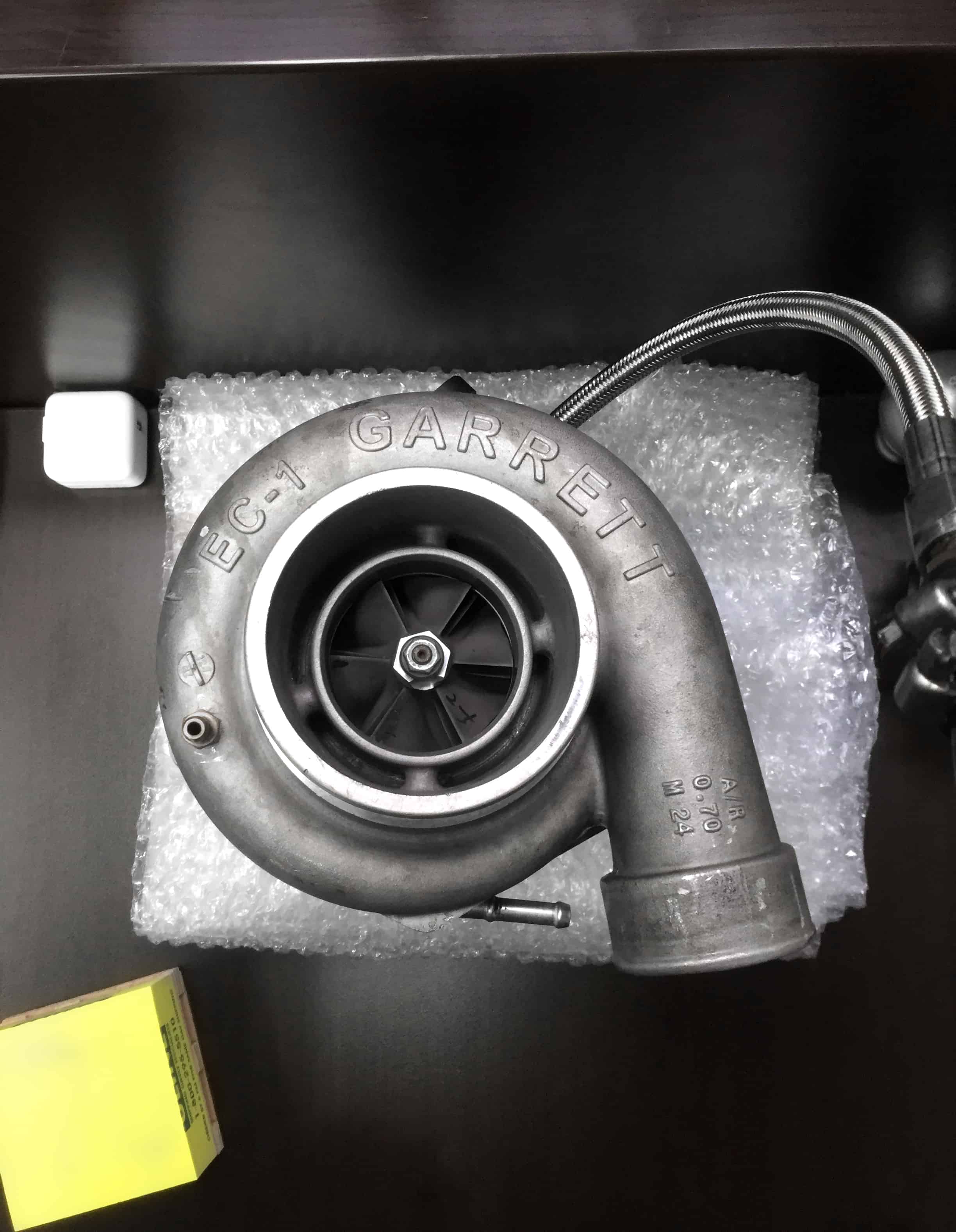 I should have just stuck with the CorkSport turbo; only a couple months later, this turbo decided to destroy its oil seals and turn my car into a diesel truck. 
So what am I currently running you may ask??  
The new CS prototype turbo may be a thing of our future, but for now it's keeping me going.  Some of you may have seen its development posted in places on Facebook, for some of you this might be the first time.  Check out this beauty though!  Still in testing phases, but results are looking good!  The current plan is to finish the pump gas tune, and then turn on the meth and see what the turbo will do.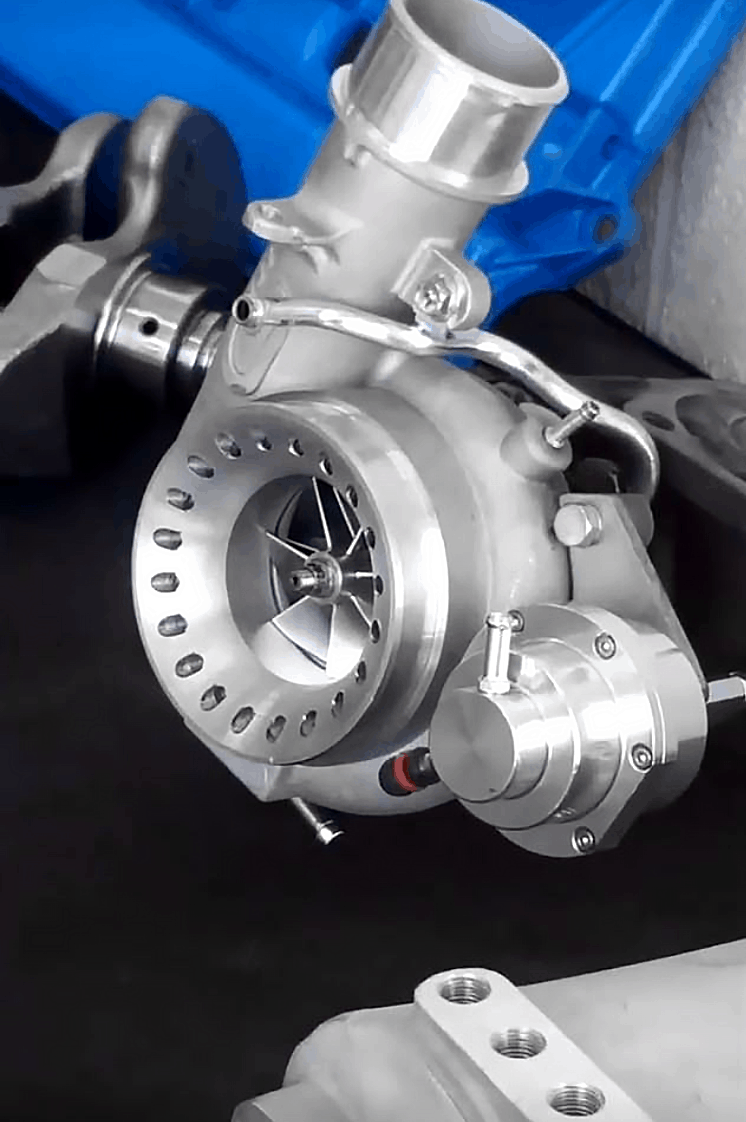 I have owned my Mazdaspeed3 for a little over four years.
When I first bought the Mazda, I thought it was the fastest car ever.  Now I look back on those days and think how slow the car actually was. I have put back-breaking hard work into making my car as fast as it is today.  It really just goes to show you that hard work and dedication allows you to reach your goals with your car.  
For all of the Mazda Enthusiasts out there, it doesn't matter where you are with your build, just stick with it.
At some point, you will reach the goal you have been working towards (or find that you have new goals once those are reached). I know this because I have done it!  If anyone reading this ever has any questions, feel free to contact me at CorkSport!  Until next time!
Cheers,
Luke  
Summary
Name
Nickname
Website
Job Title
Address
910 W 11th St

,


Vancouver

,

WA

,

98660