The 2016 Mazda MX-5 has driven its way into the hearts and lead feet of car aficionados everywhere. The Atlanta Business Journal says this bad boy "squarely hits the nail on the head," and Motor Trend couldn't get enough of it.
Our reaction? Roughly summed up, it looks something like this: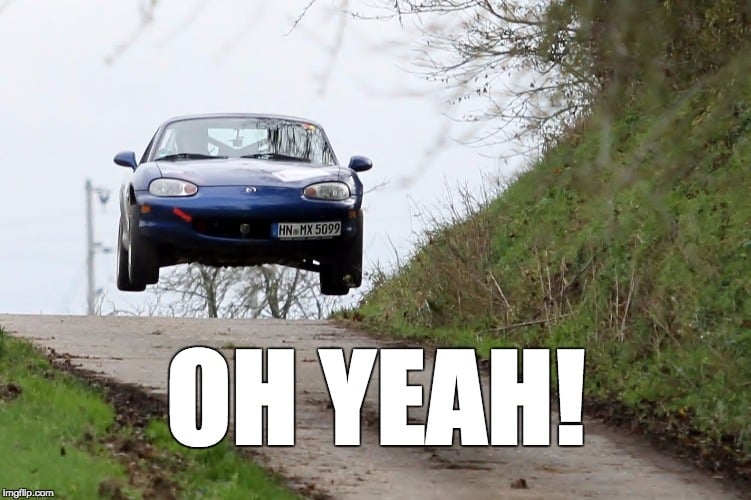 We love it, and we want you to love it too. So we're going to share what this little number's got going on under and above the hood, and let you know about the ace aftermarket parts we've got for you to make it even better.
Under the hood
"What's this sucker got under the hood," you ask? Here's the specs:
155 horsepower at 6,000 RPMs
36 EPA-estimated highway miles-per-gallon (sexy and environmentally-friendly)
The lovely SKYACTIV 10-G 2.0L DOHC 16-valve 4-cylinder with VVT
A curb weight of 2,332 to 2,381 lbs
If all that doesn't have you running out to your nearest dealership, then there's nothing more we can do for you. The Smoking Tire liked it too; check out their take here.
On the outside
If the slick interior wasn't enough, this thing looks HOT on the outside.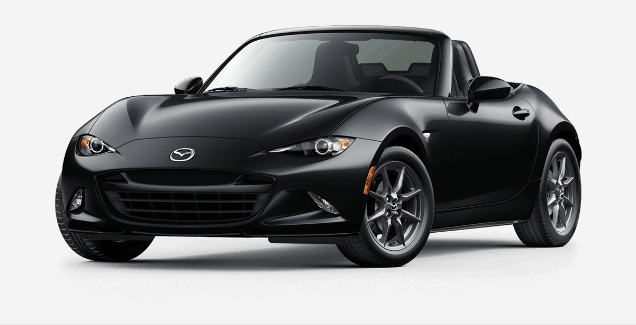 It's got all the things you've come to expect from a Mazda, and when you're in this thing, you'll look good no matter what you're doing.
Say what? Aftermarket parts!
Here's what you really came for. You're a die-hard Mazda gearhead and you want to take this thing to the nines. Front and rear sway bars keep your MX-5 holding tightly to the corners you're taking at speed. And a cold air intake reduces intake restrictions to get massive power improvements.
While the exhaust on the MX-5 is oh-so-sweet, you can make it even better with a cat back exhaust, releasing even more torque from this puppy. For the raceheads out there, we also have short shifters and lowering springs.
If you're interested in aftermarket parts for your beloved Mazda, check out our line of aftermarket parts to find out more! And don't forget to give the MX-5 some love on Twitter and Facebook.