The Mazda 6 guys and gals have waited long enough! CorkSport is proud to announce the Power Series Cat-back Exhaust for 2014+ Mazda 6 models.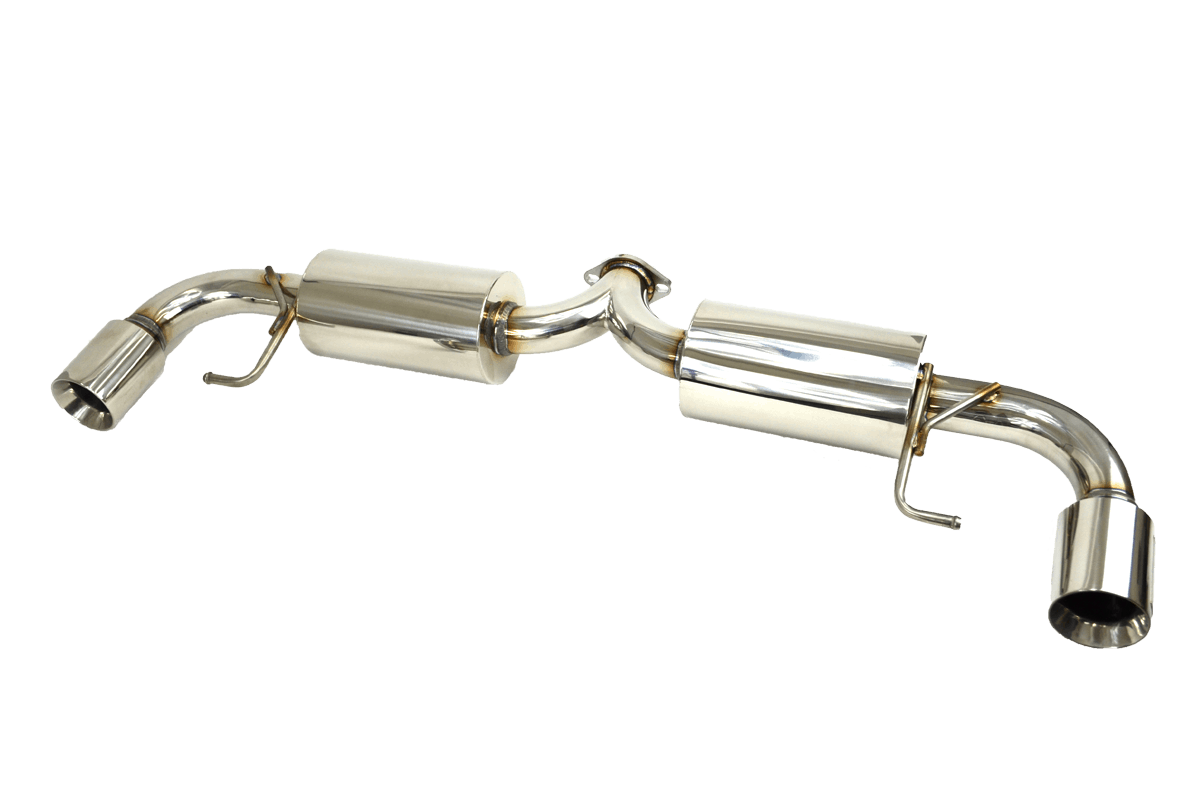 There are two types of Mazda 6 owners in the community: a person with a CorkSport Axle-back and the person that sadly still has the OE exhaust. Well sit back, grab a beer, and I'll explain why that needs to change!
First, the cat-back exhaust sounds great! Watch the video below and compare the axle-back and cat-back exhausts. While they both sound awesome, you can tell the cat-back brings a whole new level of greatness. It's not especially louder than the axle-back, but it provides a deeper rumble to the exhaust note throughout the RPM range. Best of all there isn't a significant increase in cabin drone, so you can still enjoy your long cruises to the beach with friends.
Second, the cat-back exhaust looks great! Starting from the exhaust manifold, you have a thick, laser-cut flange that bolts right to the OE exhaust manifold. Following that is the machined O2 sensor bung that is precision-TIG welded. Next up are some multi-point hangers to get your exhaust in place with a large packing-filled resonator that helps manage the cabin drone we talked about earlier. Continue along those gorgeous lines of the Mazda 6, and you find yourself at the axle-back section. Here you will find two packing-filled resonators and two double-wall tips that only extenuate the curves of the Mazda 6.
Now that I have your attention, let's talk about the most exciting aspect of the CorkSport Power Series Cat-back Exhaust. It makes power! That's right ladies and gentlemen: More power could be yours if you improve your exhaust style and sound.
For an otherwise 100 percent stock car with no additional tuning, the improvements are impressive. I think the real turning point is the unsightly squashed section of the mid-pipe. Check it out below.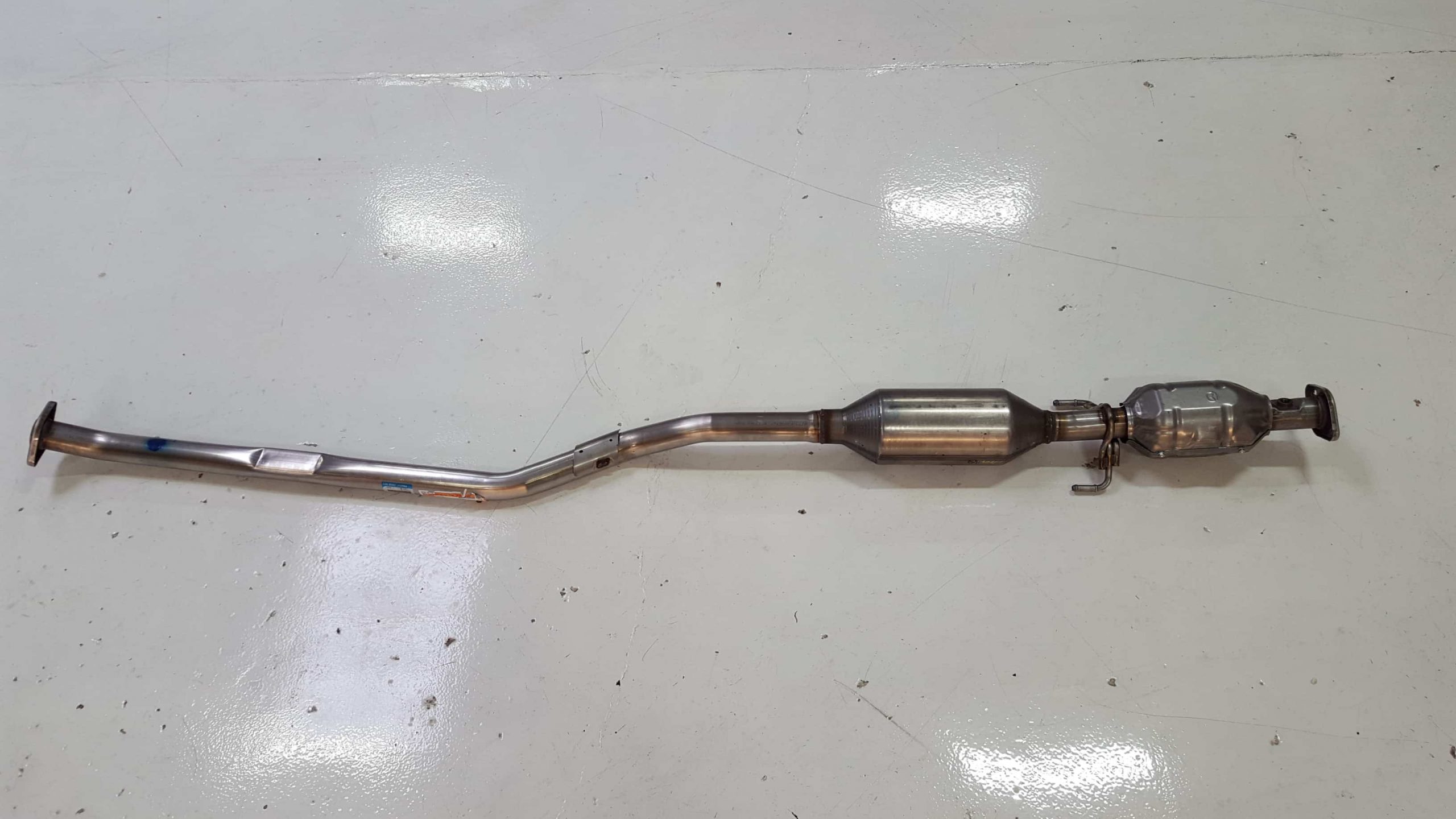 Yeah, that looks awful. Now let's see the numbers. Check out this dynograph to see some other impressive curves. The Mazda 6 performs a whole lot better with the addition of the cat-back.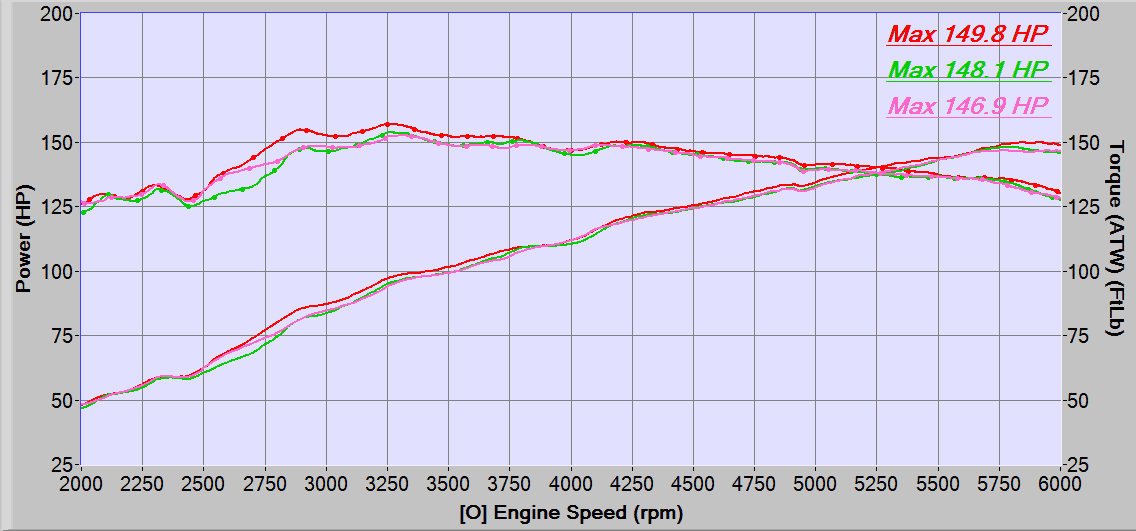 If that doesn't convince you that the change is worth it, nothing will! Although, have I mentioned that the CorkSport Power Series Cat-back Exhaust is manufactured and CNC-formed from 60.5mm T-304 stainless steel pipe? It'll look great for years to come.
Ready to install your Mazda 6 Cat-back Exhaust? Once you do, share a video or photo with us on our Facebook or Twitter pages. Have fun out there!
-Barett @ CS